To my fellow Americans, I hope you all had a good 4th of July. There were definitely a lot less we could do this year in a safe manner. But, that doesn't stop people from enjoying their time.
         Smaller gatherings with family friends were on the menu. It wasn't too difficult to hike a mountain and watch the fireworks from a distance. Heck, I fired my own fireworks for kicks and giggles.
         For those of us with a yard, it was a lot easier to do a bit of social distancing while spending some time outside. I don't know about you, but staying inside all day makes me lethargic. Adding the fact that I work graveyard shifts, the vitamin D deficiency is real.
         One of the fun things I've done this weekend was playing a game called kubb. Never heard of it, so it was my first time playing. It was a fun group game.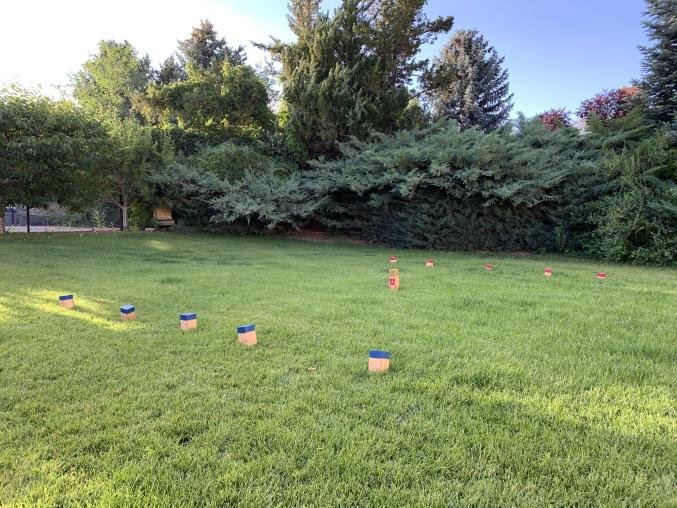 I also had the opportunity to tomahawk toss for fun, but I can't seem to find the photos on my phone. I may have to ask some friends to see if they had any photos. It's a fun deal, but definitely need to clear the area of dogs and running children first.
         That was my weekend. Hang out with the family. Went to some social gatherings at friends' places. Finally, more or less the same things, but hosted by colleagues at work. Some of them turned out to be elaborate play dates.
         The year is a little more than half way over, but it has been a tumultuous one. I hope the second half of the year turn out better than the first. Fingers crossed, but I fear things are only going to get worse as the election draws near.
         Enjoy your time, but definitely stay safe out there.