Throwback to early 2019 with my bestie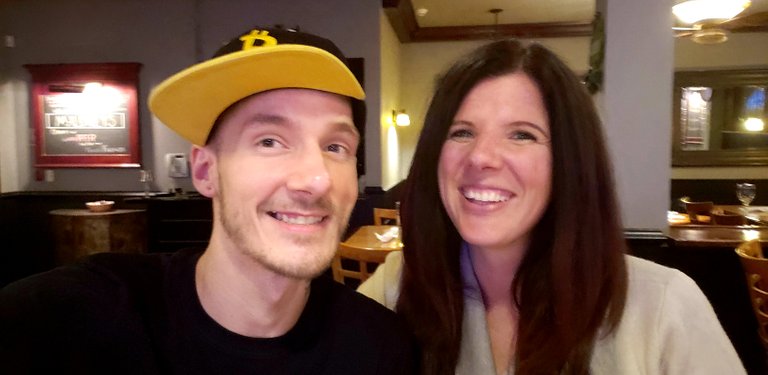 ---
A sludgy mix of hail, snow, and rain conspired throughout the day to icify the roads and negate any sort of tire traction. I walked Waffles around the backyard but not much further.
---
Family came down from Michigan, and we went out to 5 Wits in the Crossgates Mall. 5 Wits played off of Escape Rooms but much more kid-friendly. We transported into deep space and fought the AI of the spaceship--the AI attempted to take over planet earth. You're welcome.
---
I've narrowed down my search for living quarters. I'll either be living near Catskill, NY or in Louisville, Kentucky. I'm receiving job offers from NY on the 1st and KY on the 2nd. I'm incredibly excited for the opportunity. Kentucky seems ideal as it plays into my original romantic vision of beginning anew far, far away as well as the cheaper cost of living. New York's edge lies in my face to face meetings I've had with the their team as well as being close to my amazing family. Either way, I'm looking forward to the adventure. It's time to move on.
---
The solution to a happy life is to think happy thoughts. The solution to a meaningful life is to add value for other people regarding something you care about. Somehow, we believe it's much more complicated than that.
---
Life is amazing.
Be well, Steem.



6545