(..)
Gestern war ja ein sehr emotionaler Abend für mich, heut hingegen alles normal. Ich hatte heut Seminartag in der Fachakademie. Es ging wieder einmal um die bevorstehende Facharbeit.
Um 14 Uhr kam dann noch ein Besuch beim Zahnarzt meines Vertrauens dazu. Also mal als Tip für die Münchner .... Dr. med. dent. Rainer Hanke Anderl ...... Ein hervorragender Zahnarzt und seit vielen Jahren ein sehr guter Freund / Kumpel von mir.
Er hat mehr Angst seinen Patienten weh zu tun, als das es tatsächlich schmerzt. Technisch einfach ne große Nummer und bestens Ausgerüstet.
Naja sei es drum, nach dem Zahnarzt ging es dann in den wohlverdienten Urlaub. Geschenke für die liebsten sind alle da und müssen nur noch eingepackt werden. Morgen geht es dann auf lange Tour meine Mam in Calbe / Saale besuchen. Gleichzeitig bietet sich an das am Samstag unser Klassentreffen ist. Ich bin sehr gespannt wie die ganzen Leut nach 22 Jahren so ausschauen und was sich in ihrem Leben so getan hat.
Ich hab noch was spannendes :D... Ich hab heut wieder ein paar Türchen von meinem Kalender aufgemacht und tolle Sachen gefunden. Eine kleine Tüte Salmiak, Liebesperlen, Rote Grütze und Zartbitter Schoki mit Puffreis.
Nun das war es auch schon was es zu berichten gibt. Ich hab auch vor kurzer Zeit wieder meine tägliche Aufgabe bei Steemmonsters bewältigt.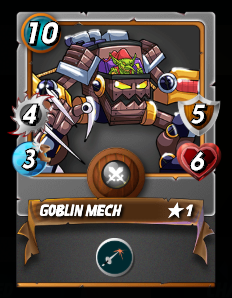 Der Goblin Mech war die Belohnung. Coole Karte.
Gute Nacht.
(..)
Yesterday was a very emotional evening for me, but today everything is normal. Today I had a seminar at the academy. It was once again about the upcoming technical work.
At 2 p.m. I also visited the dentist I trust. So as a tip for the Munich residents .... Dr. med. dent. Rainer Hanke Anderl ...... An excellent dentist and for many years a very good friend / buddy of mine.
He is more afraid of hurting his patients than actually hurting them. Technically simply a big number and well equipped.
Well, after the dentist it was time for a well-deserved vacation. Presents for the dearest ones are all there and only need to be wrapped. Tomorrow I will go on a long tour to visit my Mam in Calbe / Saale. At the same time it is possible to visit our class reunion on Saturday. I am very curious how all the people look like after 22 years and what has happened in their lives.
I still have something exciting :D... Today I opened some doors from my calendar and found some great things. A small bag of salmiak, love pearls, red fruit jelly and dark chocolate with puffed rice.
Well, that's all there is to report. I also recently finished my daily work at Steemmonsters again.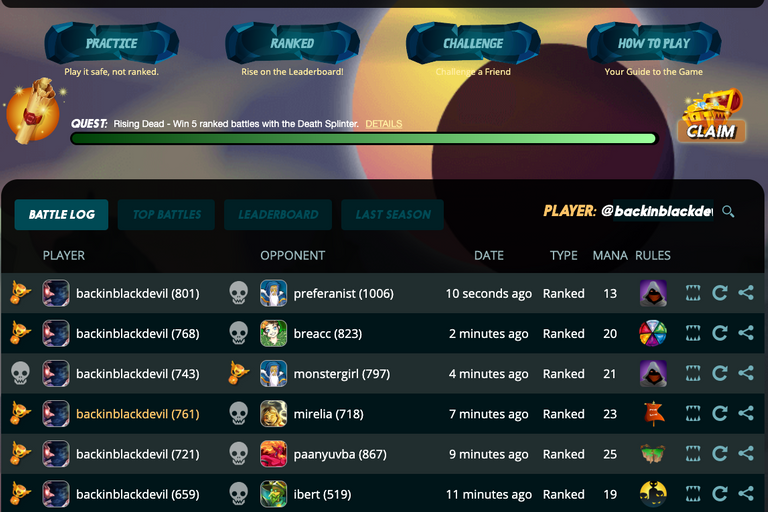 The Goblin Mech was the reward. Cool card.
Good night.


10204

| | | | | | |
| --- | --- | --- | --- | --- | --- |
| | | | | | |
| cm | | cm | | cm | |