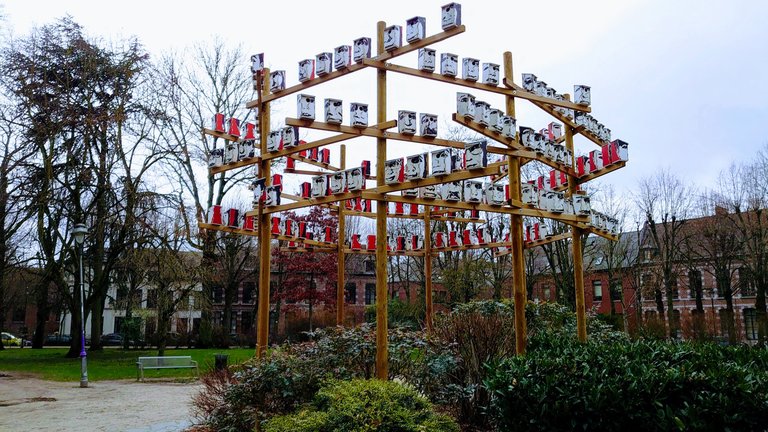 Myślę, że dziś najlepiej pasowały do nas słowa piosenki Sztywny Pal Azji "Nieprzemakalni". Jak łatwo się domyślić ciągle pada, przez anomalie pogodowe jakie miały miejsce w zeszły roku w Belgii trochę odwykliśmy od deszczu, a trzeba przyznać, że taka pogoda dominuje w tym małym kraju. Pomimo deszczu wyszliśmy dziś pieszo do centrum miasta po twaróg do ruskiego sklepu. Wiele razy się zastanawialiśmy jak ten sklep się utrzymuje, bo nie ma wielu Rosjan w Mons (chyba, że się dobrze kryją), co prawda można tam również kupić niektóre polskie i rumuńskie produkty, ale są one w mniejszości i w śladowych ilościach. Po drodze trafiliśmy na nową rzeźbę przed kolegiatą Sainte-Waudru oraz osiedle dla ptaków. Trzeba przyznać, że to dość ciekawe konstrukcje.
Pod wieczór pojechałem jeszcze na basen, tym razem do mierzenia dystansu wziąłem Garmin Vivoactive 3 i muszę przyznać, że jestem z niego bardziej zadowolony, chociaż pomiar nie był idealny, ale dużo bardziej odpowiadał temu co przepłynąłem. Jutro ma być w końcu słonecznie więc planuję rower.
ENG I think that today the lyrics of the song Sztywny Pal Azji "Nieprzemakalni", fit us best. It is to guess it was raining, because of the weather anomalies that took place last year in Belgium, we are a little bit distracted from the rain, and we must admit that such weather dominates in this small country. Despite the rain, we went out today on foot to the city centre to get some quark from Russian shop. Many times we wondered how this shop is going to earn for itself, because there aren't many Russians in Mons (unless they are well hidden), although you can also buy some Polish and Romanian products there, but they are in a minority. On the way we found a new sculpture in front of the collegiate church of Sainte-Waudru and a bird housing estate. We must admit that these are quite interesting constructions.
In the evening I went to the swimming pool, this time to measure the distance I took Garmin Vivoactive 3 and I must admit that I am more satisfied with it, although the measurement was not perfect, but it was much more accurate. Tomorrow is finally going to be sunny so I am planning a bike.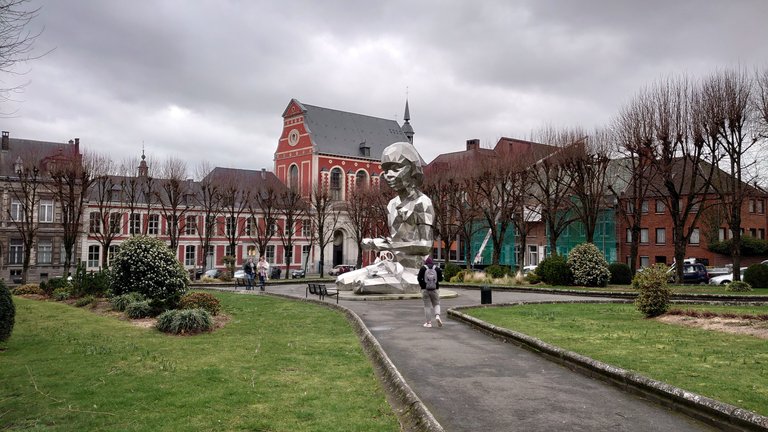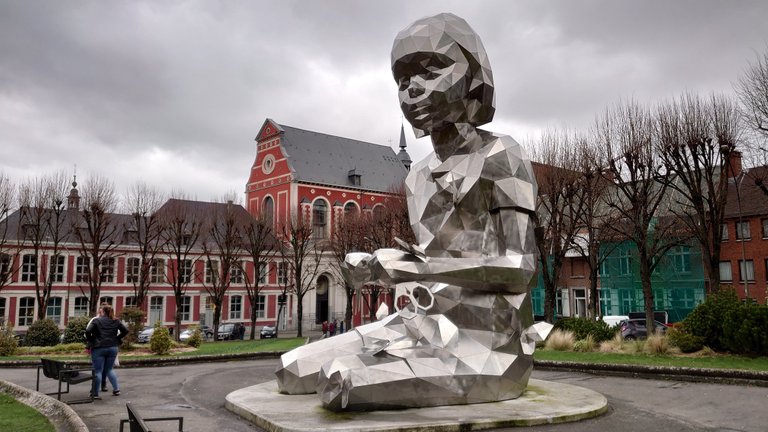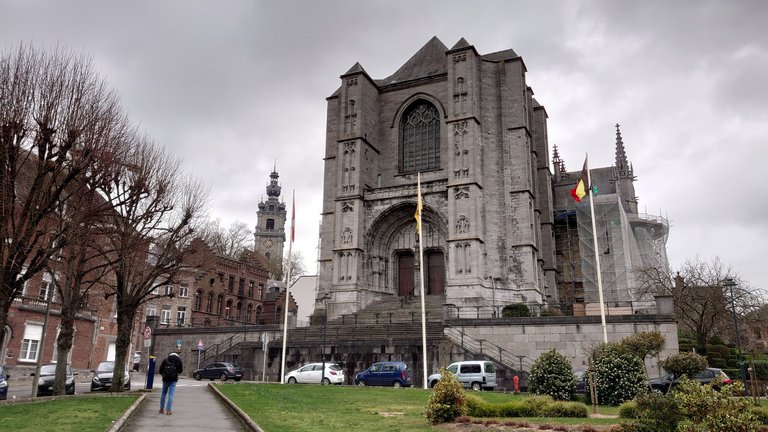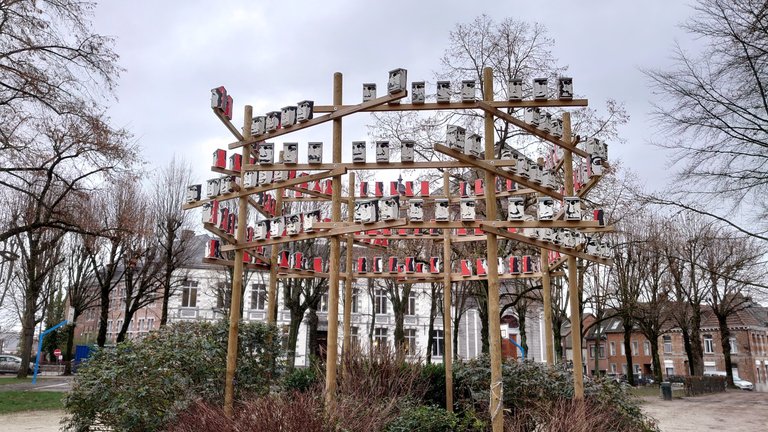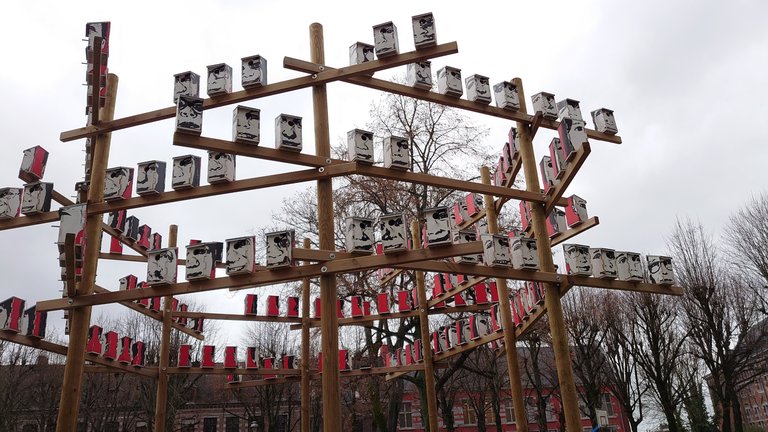 My 2020 goals:
| Sport | Goal | Done | % |
| --- | --- | --- | --- |
| Walking | 2000 km | 122,98 km (+8,25 km) | 6,15 % |
| Cycling | 2500 km | 40,32 km | 1,61 % |
| Running | 1500 km | 112,03 km | 7,47 % |



It was my Actifit Report #528 Don't stop me now! Keep going!


14566

Daily Activity, Swimming, Walking