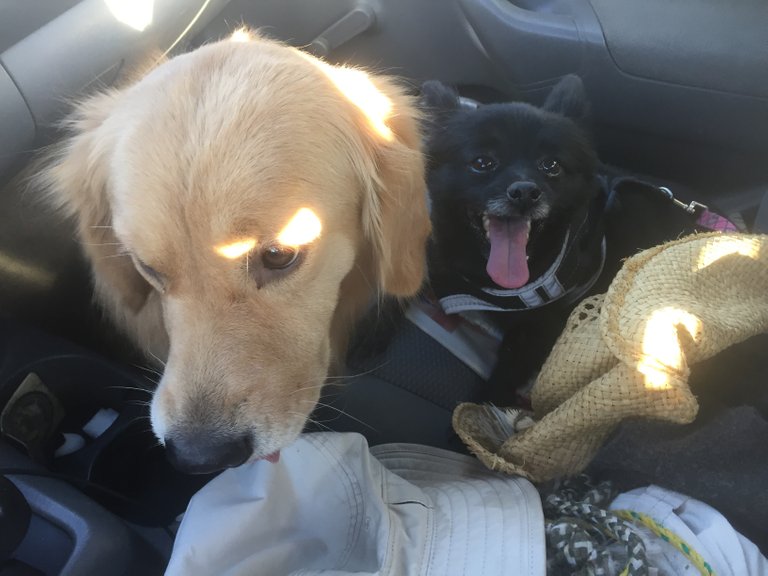 The mornings are getting cold in San Diego- for our comfort level. You have to understand that at least the older houses here aren't build to cope with colder weather.
Let me take that back. The houses are doing fine, just the people inside are cold to the bone.
Get ready for a few months of telling you about the beautiful sun in San Diego only to complain in the next sentence that it is cold!!!!!
Gia spend the night and I watched her do her morning race through the yard.
I tried to capture a Squash flower high up in a tree in my backyard.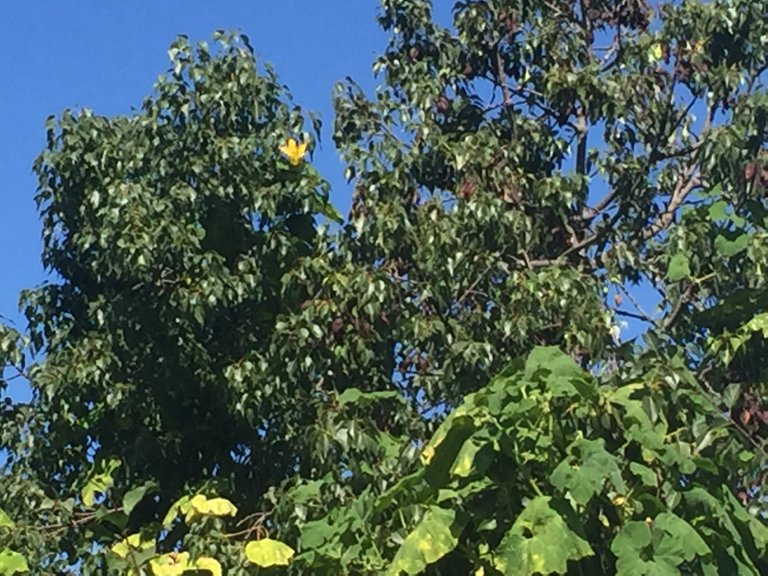 What a plant!!!
The girls and I went for a walk in the afternoon before I loaded them up to take Gia back home. I was thinking about walking there but I don't know if she is in good enough shape for that.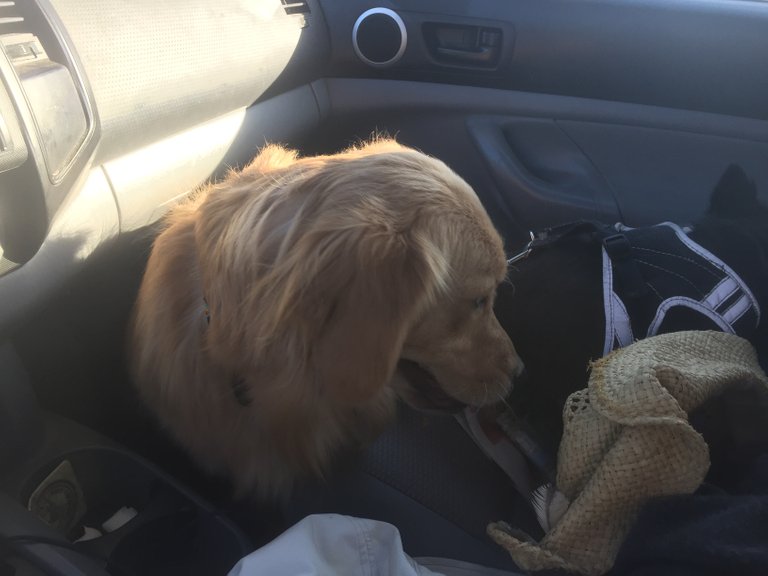 Gia is not sure what to think about Miss BB wiggling around and cars are always suspicious to her 😜


5095