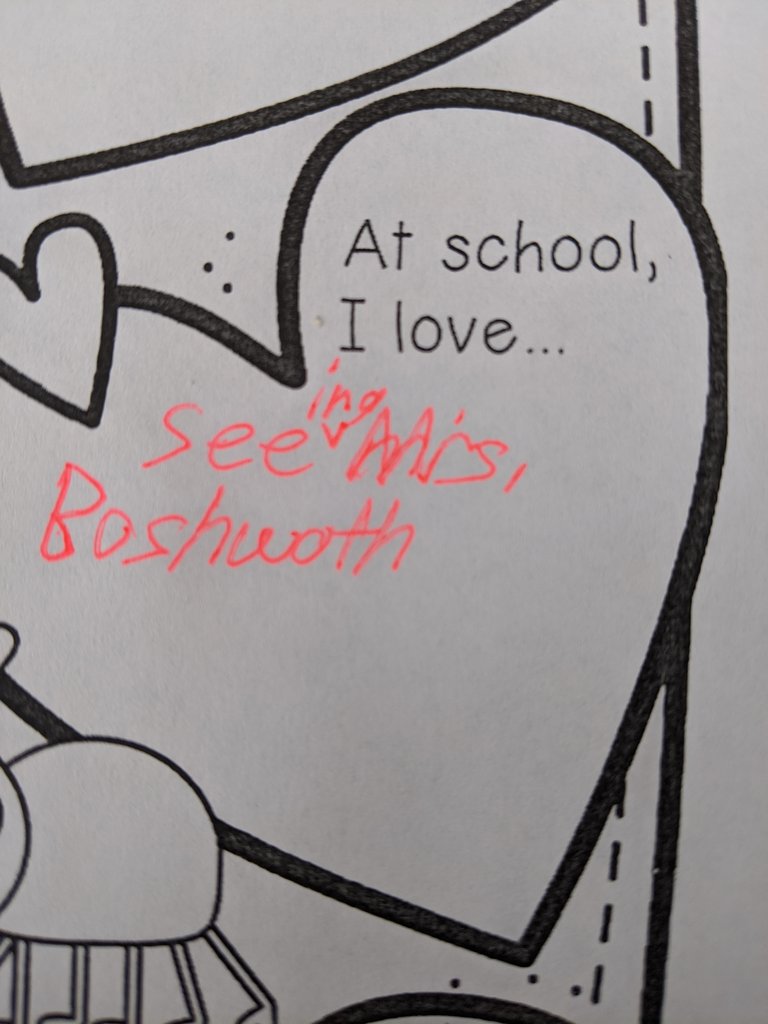 My alarm went off way too early today. Decided to do some more cardio walking today as my exercise.
I have been having fun with some of my groups this week doing a Valentine's Day activity. One of my tougher 1st grade students made my day! ❤️
Somehow, I am making a difference. May not always feel like it.



11187

Aerobics, Moving Around Office, Walking