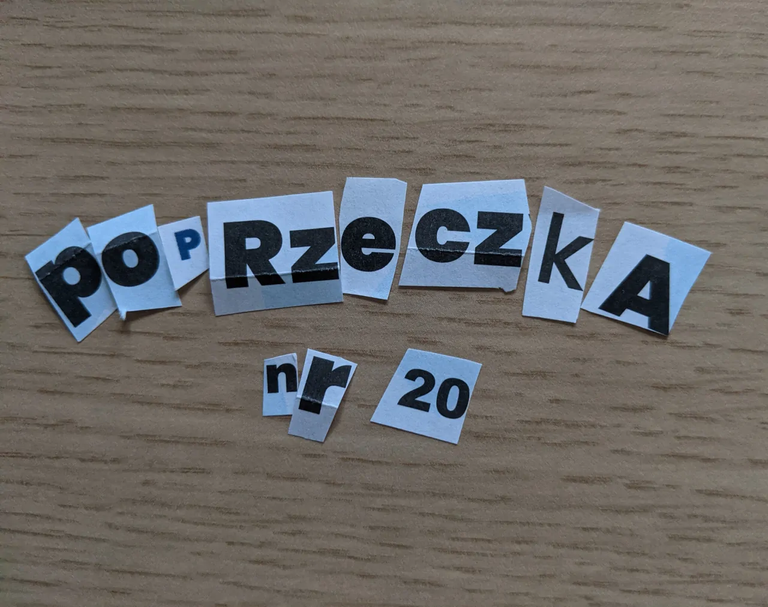 Startujemy z XX edycją poprzeczki. Pierwsza edycja miała miejsce w czerwcu 2021 roku i pamiętam, że wtedy organizator wyjeżdżał na rodzinny odpoczynek nad morze. Minęło już wiele miesięcy a zabawa trwa nadal i co wiecej jej zasady są nadal takie same.
Potrzebna jest jedynie aplikacja actifit, zgłoszenie udziału i publikacja raportów z tej aplikacji. Resztę robimy my.
W tej edycji wystartowało 13 uczestników (allonyx.ngs @asia-pl @browery @cezary-io drlobes edycu007 fredkese manuvert @marianomariano @merthin @racibo @sk1920). Czy to dużo?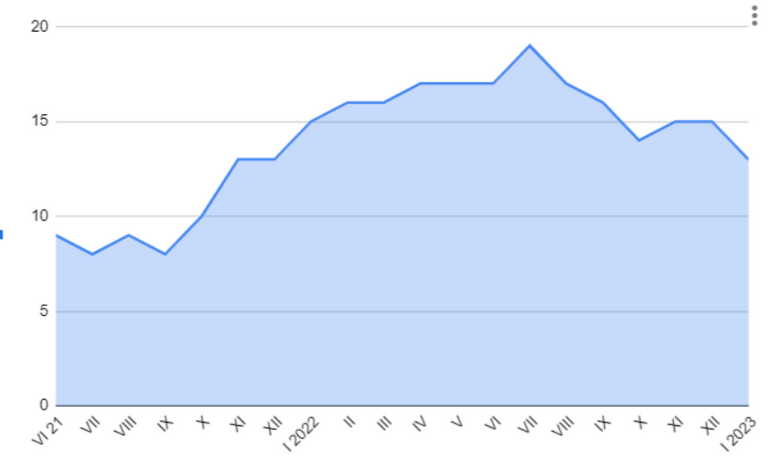 Bywało więcej, ale bywało też mniej co pokazuje powyższy wykres. W bieżącej edycji nie wystartuje rekordzista sprzed dokładnie roku. Wówczas osiągnęliśmy wynik 50 dni co dotychczas nie zostało pobite. W ostatniej edycji do zwycięstwa wystarczyło 27 dni, a do miejsca medalowego 21. Niech to będzie zachętą do styczniowych uczestników. W tym miesiącu może być łatwiej z dostaniem się do pierwszej dziesiątki oraz na medalowe podium.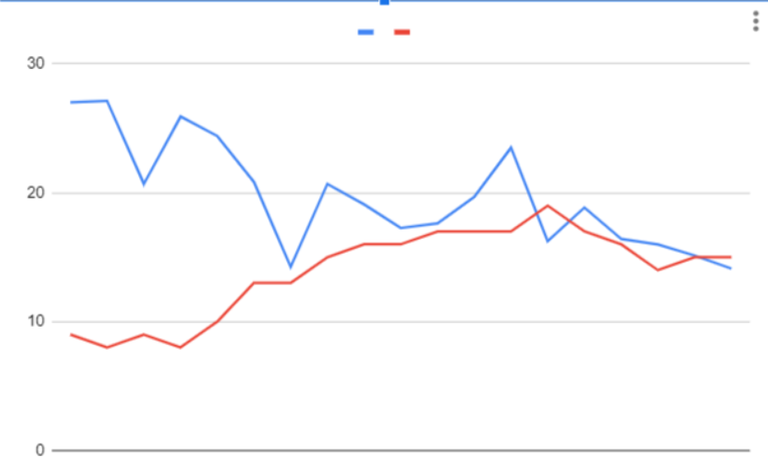 Średni wynik uczestnika w kolejnej edycji poprzeczki (kolor niebieski) w porównaniu do liczby uczestników (kolor czerwony)
Zbieramy też środki do skarbonki, które wynagrodzą wszystkich uczestników. Już widzę, że niektórzy zdobędą więcej niż w zeszłym miesiącu (bo pobili już wynik z grudnia). Przypominam, że łupy ze skarbonki dzielimy potęgowo. Za pierwsze osiągnięcie np. 1 HBD, za kolejne: 2, 4, 16... Dlatego warto się rozwijać i poprawiać swoje własne wyniki.
Za dzień, dwa (jeśli nie macie nic przeciw, nie chce zbyt często spamować) opublikuję sondę przez dpoll.io (🎯), w której będziemy zgadywać kto dostanie się do pierwszej dziesiątki.
W komentarzach będą publikowane bieżące klasyfikacje oraz komentarze i wrażenia. Zachęcam do żywego udziału i zabawy.
Powodzenia!
---
We start with the XX edition of the crossbar. The first edition took place in June 2021 and I remember that at that time the organizer was going on a family holiday at the seaside. Many months have passed and the fun continues and what's more, its rules are still the same.
All you need is the actifit application, registration and the publication of reports from actifit. The rest is done by us.
13 participants (@allonyx.ngs asia-pl browery cezary-io @drlobes @edycu007 @fredkese @manuvert marianomariano merthin racibo sk1920) took part in this edition. Is it a lot?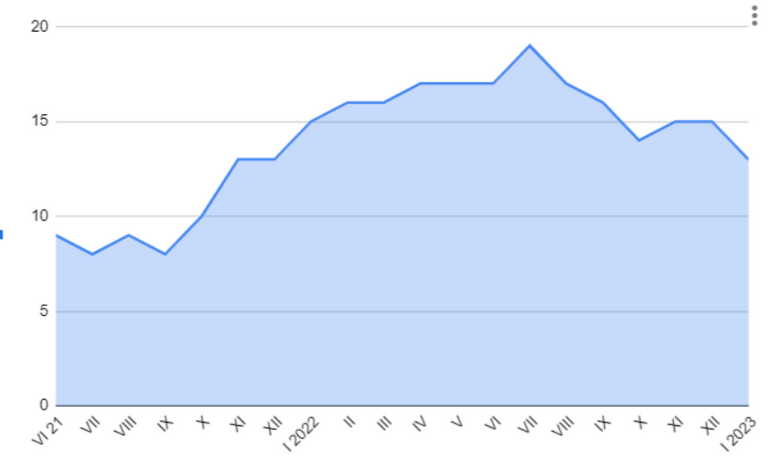 There were more, but there were also less, as the chart above shows. In the current edition, the record holder from exactly one year ago will not start. Then we reached the result of 50 days, which has not been beaten so far. In the last edition, 27 days were enough to win, and 21 days to win the medal place. Let this be an encouragement to the January participants. This month it may be easier to get into the top ten and on the medal podium.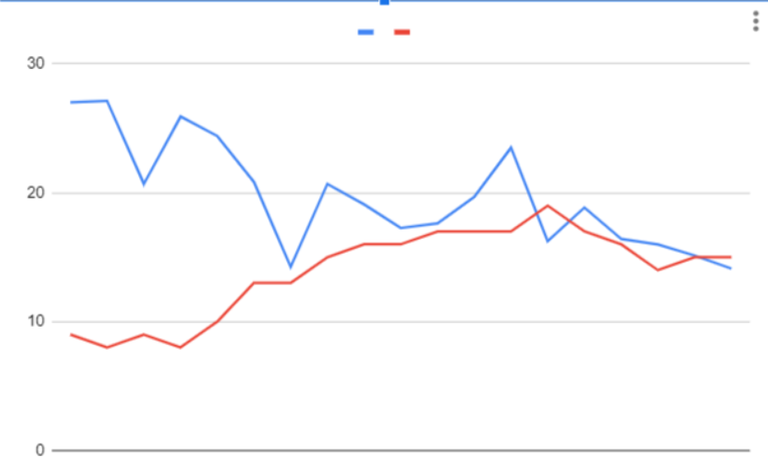 The average result of the participant in the next edition of the bar (blue) compared to the number of participants (red)
We also collect funds for the piggy bank, which will reward all participants. I can already see that some will score more than last month (because they have already beaten the result from December). I remind you that the spoils from the piggy bank are divided by power. For the first achievement, e.g. 1 HBD, for the next: 2, 4, 16... That is why it is worth developing and improving your own results.
In a day or two (if you don't mind, I don't want to spam too often) I'll publish a poll by dpoll.io (ud83cudfaf) in which we will guess who will get into the top ten.
The comments will post current ratings as well as comments and impressions. I encourage you to active participate and have fun.
Good luck!