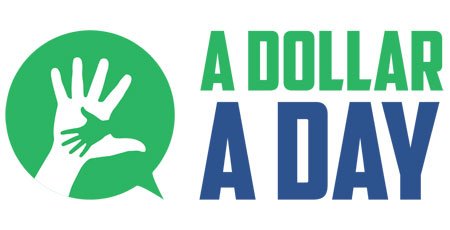 Here is the fifth in the Meet the Project Founders series.

Today we are back in Africa to get to know Natty Bongo (Nathaniel) of Better Vision in Ghana.


Nathaniel is a 4th year optometry clinical student who alongside his studies runs the Better Vision project with fellow students to provide eye health services to disadvantaged communities.
---
Natty Bongo of Better Vision in Ghana

1. Tell us a little about yourself... who you are, where you and what you do?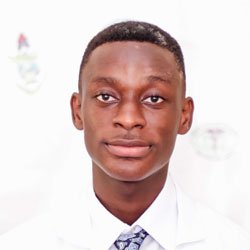 My name is Nathaniel, a 4th year optometry clinical student in Kwame Nkrumah University of Science and Technology, Ghana. I am a Ghanaian by nationality and I have lived in Ghana all my life. Maybe in the near future I will travel when I get the opportunity to experience the outside world. I am currently schooling to obtain my Doctor degree (OD).
Aside from my studies I run a project called Better Vision @bettervision which does not only run on the blockchain but in real life impacting lots of lives through vision improvement. I should also add than I am an organist and also a choir master and the principal organist for my local methodist church.
2. How did you find steem?


I came across Steem in April 2018. My friend @kwadjobonsu invited me to one of @steemitashanti group meetings on campus. I later got the opportunity to be guided and directed by the leaders of the community @anaman and @mcsamm who also happens to be a moderator for @wafrica.
3. Tell us about your project... what it does , where you operate, who you work with?


Better Vision is a project which seeks to offer free eye care services to the community as way of we giving back to the society. We focus more on the deprived communities. I work with my colleagues who are also clinical students and because we are still in school we don't have a base or shop or clinic we can call our own, although we intend to get that done soon enough.
4. What made you decide to start your project?


I decided to start this project some years into my study of optometry, when i got to learn about the epidemiology of ocular diseases, the rate at which people are losing their vision and how much the deprived communities suffer due to the lack of health personnel in these areas.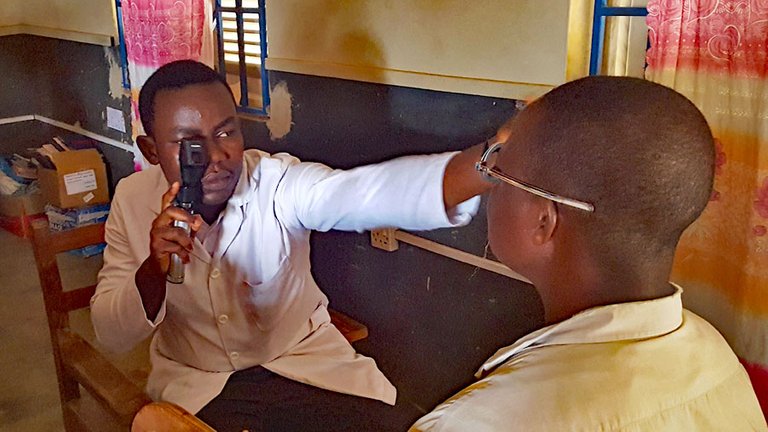 5. What do you enjoy most about running your project?


I love everything about @bettervision, from meeting new people, to educating others, finding interesting diagnostic cases, a time for me and my friends to come together and a whole lot more. I wouldn't be able to rate any above the other.
6. What do you enjoy least or find most difficult about running your project?


What makes running this project difficult is inadequate ophthalmic instruments to facilitate our outreaches. Most often we have to hire instruments or cope with the few we have and because we don't have enough funds to always be hiring it impedes the rate at which we could have helped the society.
We are hoping to be able to buy some in the near future though with steem however any help anyone can give will very much be appreciated. Or if anyone can perhaps even donate some instruments we would also appreciate that very much.
7. What are your hopes and plans for your project in five years time?


In the next 5 years, I am hoping we won't have to suffer to get things done and that we would have a @bettervision clinic where after outreaches we can refer our patients who need further treatment for free, or highly subsidised, care.
It also our goal to go beyond the borders of Ghana to reach out to the world. Just as the World Sight Day 2018 theme was - Eyecare Everywhere, we want to reach the world. Maybe in 5 years time @bettervision could give a health talk spot during Steemfest.
8. What advice would you give to anyone else thinking of starting a charitable project on the steem blockchain?


The steem blockhain is meant to impact societies and change lives. If you are running a charitable project don't hide it from the world, show it on the blockchain and lets all support you to support humanity. Charity does indeed bring to life again those who are dead (metaphorically speaking).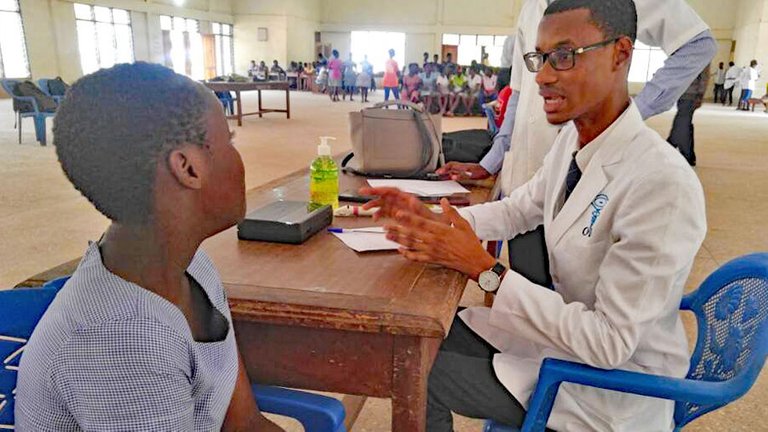 ---
---
HOW TO SUPPORT A DOLLAR A DAY


The A Dollar A Day project is based on the simple idea of people donating one Steem Backed Dollar (SBD) each day. Those SBDs are pooled to give to a bigger daily donation to a good cause around the world.
If you would like to support the work of A Dollar A Day there are five ways you can help :
Just send SBDs for however many days you would like to support to @adollaraday. You can also send steem and these will be converted to the equivalent number of SBD.
---
A Dollar A Day uses SteemAuto to vote on the posts of all the projects currently supported to provide an extra regular income. The aim is to achieve sufficient steempower to provide a $1 upvote to each project each day.
Delegations of all sizes are welcome - you can use these links for quick delegations :
Delegators (and regular donors) also receive a small auto-vote as a token of appreciation.
---
3. Follow the @adollaraday curation trail


We have recently set up a curation trail for the @adollaraday account. You can follow this to help the projects A Dollar A Day supports. Check out @cryptocurator's excellent post for more informaton about the A Dollar A Day Curation Trail :
---
All upvotes on @adollaraday posts are welcome. All post rewards are ploughed back into supporting the project.
If you can add @adollaraday to your auto-voter even better.
---
---
Thank you for your support.
---
---
Previous A Dollar A Day posts :
---
---
[ logo by @hungryhustle // photos provided by Natty Bongo of Better Vision ]