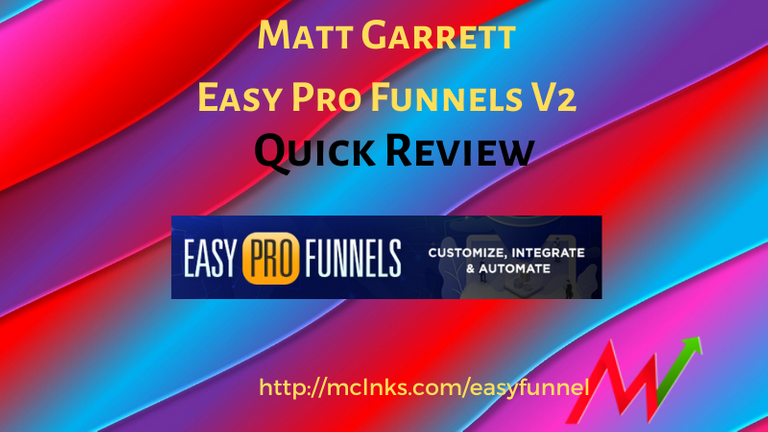 Introduction: Easy Pro Funnels Review
Starting out in affiliate marketing is not as easy as first meets the eye. You will discover you need to follow a clear process and there are lots of technical things to get right. Imagine being able to start with a completely automated, easy click solution to the barriers that block people wanting to start Affiliate Marketing. Easy Pro Funnels was built to do just that. Version2 promises a lot more – this is my Easy Pro Funnels V2 Review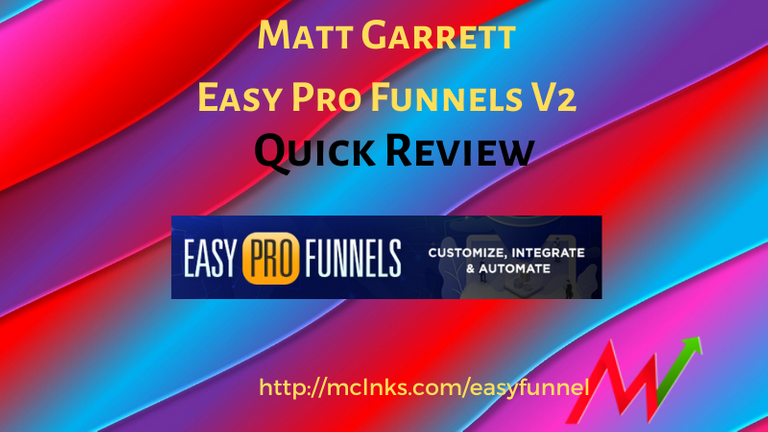 Matt Garrett has been involved in online marketing for over 20 years and has over 50 product launches behind him in the last 7 years. His primary business is WPToolkit which provides suites of themes and plugins for WordPress sites. He and Tony Marriott launched Easy Pro Funnels in 2020 to help affiliate marketers get up and running.

Starting Out In Affiliate Marketing: Process Steps
The smart way to do affiliate marketing is to build a list and use that list to promote products. Process steps seem simple enough - see the image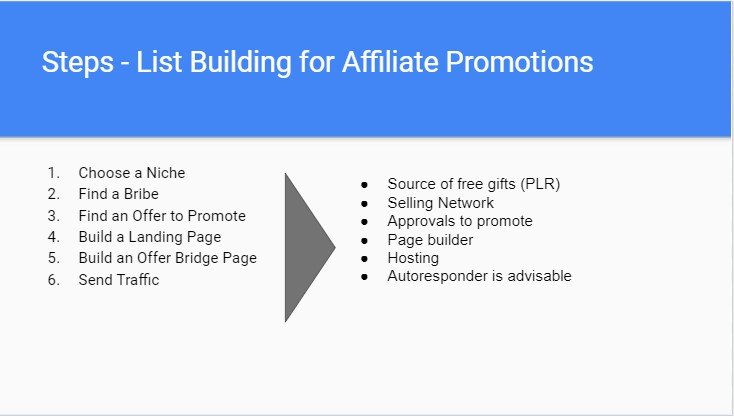 That looks easy enough once you have chosen a niche.
Find a gift report or video or checklist.
Find offers to promote on one of the selling networks.
Get approval to promote which is not that easy when you have no track record.
Then you need to find a page builder to build an opt-in page and to hold your privacy policy page (an important legal requirement in many markets). It is smart to use a bridge page for your gift download to pitch an offer directly (rather than sending directly to the vendor's sales page).
Of course, those pages need to be hosted somewhere.
Then you need a place to capture the emails so you can send follow up emails. You can run without an autopresponder but you want to store the emails you capture.
Then send traffic
How Easy Pro Funnels Helps
Easy Pro Funnels V2 does most of this for you.
Choose a niche topic
Choose an offer to promote from a shortlist of offers pertinent to the niche (some are auto approved or use Clickbank offers)
Choose a free gift from a library of gifts
Add in the autoresponder code (optional but advisable)
Add in some legal page links
Tidy up the words and the presentation
Create a funnel and upload to shared (free) hosting (or your own hosting)
My first funnel took me less than 10 minutes without following any of the training. But I missed a key step mentioned in the training and had to start over. Next time around I watched the first 4 training videos (about 20 minutes worth) and then did my first funnel in 20 minutes.
Then the process turns to sending traffic and building a relationship with your subscribers so they get to know you. That is what Affiliate Marketing should be about - finding traffic and building relationships - not doing technical stuff and website design stuff
I did buy the front end - here is my receipt - I felt it would help me with some of my niche sites that I have not paid much attention to.

I did make a review video which includes a walkthrough of my first funnel in a niche I have been working on - yoga - find a yoga checklist as a bribe and promote a Clickbank yoga product. The video also includes a walkthrough of the funnel
What is the Easy Pro Funnels V2 promise?
The promise is simple. Make funnel building simple. Easy Pro Funnels does that. You can create simple funnels very quickly - choose a niche - choose an offer - choose a bribe - tweak some words - add some legals and launch.
This will get you started. What it does not offer as all the bells and whistles you might expect in a page builder. I always try to work within the parameters of the software tool I am using - do what it allows you to do. The pages may not be as pretty as you would like but they will work. Get started.
Further down the line you can take command of the pages and make them look the way you like in your favourite page builder.
Easy Pro Funnels is really designed for newbies or people ne to a specific niche. But it will work equally well for anyone who is time starved and wanting to get stuff up and running quickly.

Easy Pro Funnels V2 Funnel
Let's explore the funnel. The funnel has a front end product and 3 upsells, one related to the front end and the others an extension for the later stages of your Affiliate Marketing journey
Front End : Easy Pro Funnels V2
Price: $27 for launch and will be an evergreen product after launch at $47
The front end product is the funnel builder which includes access to a suite of products (primarily Clickbank) to offer and a library of gift products across a range of topic areas (health, fitness, make money, weight loss, hobbies, pets, etc). There are also 10 pre-made affiliate campaigns, including email follow-ups. It also includes Affiliate Marketing video training on a range of topics to do with traffic (SEO, Google Ads, Facebook Ads, YouTube Channels, YouTube Ads + 10 underused FREE traffic sources). ​Plus: A new traffic generating method every month
OTO1 – Easy Pro Funnels V2: Monthly Membership delivers new affiliate products each month (some of which include pre-approval to promote)
Every month you will get 10 new affiliate campaigns.. Every month you will get full access to one of our top product for your own use. Plus additional marketing training every month.
Price: $27/month
This Proven & highly sticky recurring OTO offers to grow the buyers affiliate business every month. With nothing more to do their EPF system will be updated with a new auto-approved JVZoo product funnel each and every month, including a lead magnet and an exit-pop funnel with free offer.
Each product also includes a free bonus package and discount voucher to really put a smile on their customers faces, and increase their conversions, EPC's & Profit. Members don't need to worry about approvals, setting up campaigns or autoresponder email follow up sequences, removing all the barriers to their success as an affiliate marketer!
OTO2 - Easy Pro Webinars & Easy Pro Reviews: Take your affiliate marketing to a new level with automated webinars and video product reviews
EASY PRO WEBINARS
Create automated evergreen webinar sales funnels in a few clicks
EASY PRO REVIEWS
This is a fast and easy to use system that will generate beautiful, customised, digital product review pages.
Price: $47
OTO3 – Done For You Review and Webinar packs
​
But We Can Make Things Even Better For You With Done-For-You Digital Product Review & Automated Evergreen Webinar Packs, And Free Cloud Hosting For Every One
Price: $97

Bonuses: Easy Pro Funnels Review
The key to buying a product like Easy Pro Funnels V2 is to start and to do stuff. I hesitate to add bonuses to product launches like this because they get in the way of doing stuff. Easy Pro Funnels helps with the front end stuff of getting opt-in pages and offer pages up and running. You still need to drive traffic and engage your list. My bonuses help with that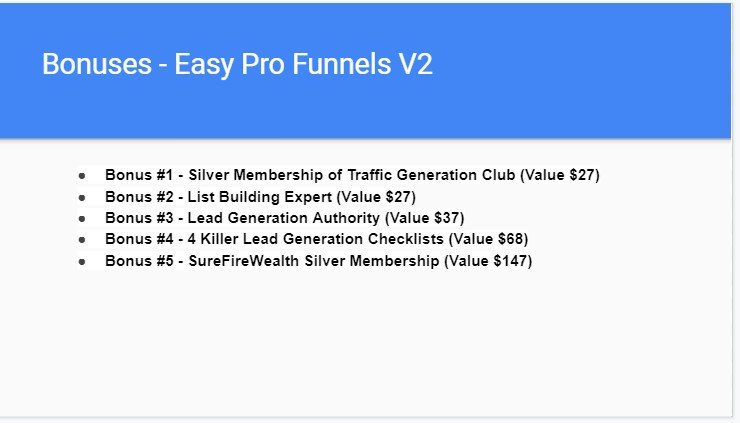 I have included two memberships – the first on traffic generation. The other gives you access to a suite of materials you might want to add to your Easy Pro Funnels – these are private label rights on a range of topics you can use as free gifts and some include products you have the rights to sell.
I have added in two different reports to talk traffic and list building. Lastly I have added on 4 killer checklists to check off on very specific topics in free and paid traffic generation (social media profiles, answering questions online, solo ads and Facebook lead ads)
This adds $306 of value to what is already a good value launch price.

Summary and Conclusion
If you are new to affiliate marketing or struggling with some of the technical things, Easy Pro Funnels V2 is a good starting point. Pick a niche area or two and focus in on those. If you only buy the front end, pick one of the pre-made campaign packs in a specific niche and then grow your own library of campaigns leveraging the screened offers and the free gifts.
I am always wary of signing up for memberships as I tend to run out of focus and do not apply the content and take months to cancel. If you do join the membership commit to using at least 2 or 3 of the pre-made campaign packs each month. All you need to do is make one sale a month and you have paid for your membership.
The Webinar and Product Review upsells might feel like a bridge too far. If you are already producing content in your niche on a regular basis, say on your blog, this becomes a solid way to keep moving forward. It is also a powerful way to build engagement with your list.
Hit the button below to go directly to Easy Pro Funnels V2 – your bonuses will be delivered automatically from WarriorPlus checkout.

Resources and Links
Easy Pro Funnels V2
Review the sales page directly
here
– bonuses will be delivered directly with your order.
My Easy Pro Funnels V2 Bonuses: Review my bonus offer valued at $306 which focuses on tools needed to build traffic success here
IM Checklists: I sourced my membership bonus checklists from Kevin Fahey's IM Checklists here. Price is $3 which includes all the 2021 checklists and then $17.95 a month – grab the ones you need and cancel if you have to. I wrote a review of one of Kevin Fahey's IM Checklist products here
WP Link Fixer: Matt Garrett launched WP Link Fixer a few months ago. It is a tool tha protects your affiliate links from the Google slap. Check out my review

---
Posted from my blog with Exxp : https://markcarrington.com/easy-pro-funnels-review/
---