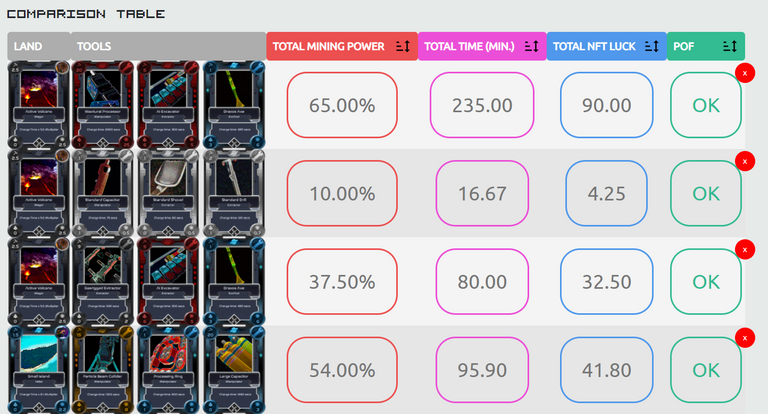 Hello y'all!! I am excited to announce the comparison table has new very useful features:
You can now sort the table on asc or desc order by clicking on the sort button on each table title.
Or manually sort the table as you wish by simply dragging the row.
Delete the build by clicking on the [ x ] button.
Remember you first need to [SET] the tools and then click on [ADD TO COMPARISON TABLE]. I hope you find this useful and get the most of your tools!
---
Like this tool? Consider sending a tip on WAXP or TLM to WAX account: f.uay.wam