HIVE's price is down, so I'm picking up a little bit...
Unfortunately right after I bought some HIVE on MEXC.com, I noticed that the Withdrawal Network is still Suspended. I was pretty surprised today to see this suspension message below. 😮 What is going on, why can't these exchanges keep up with the HIVE, and make all of us HIVEANS happy?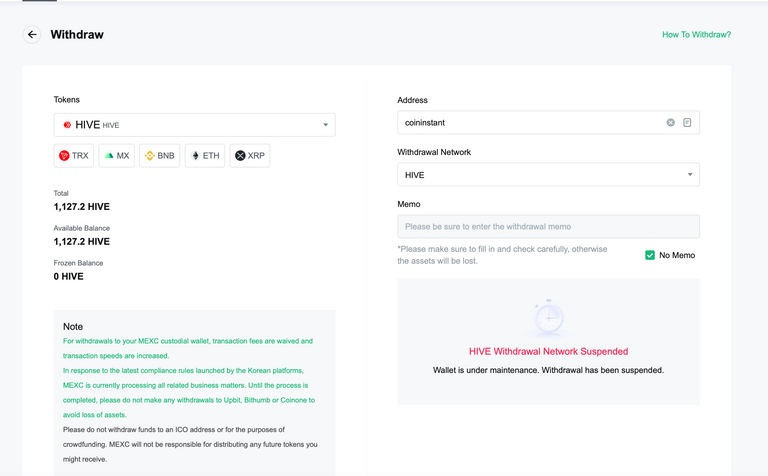 It's always something with these crypto exchanges today.
To get to the bottom of this MEXC suspension, I opened up a ticket to inquire about the duration of this latest HIVE Withdrawal Network Fail, & also to hopefully jolt their memory about HIVE, and potentially help clear up the issue a little faster. I still have more HIVE business to do in the future, so it's pertinent that I get my facts straight when making my game plan moving forward.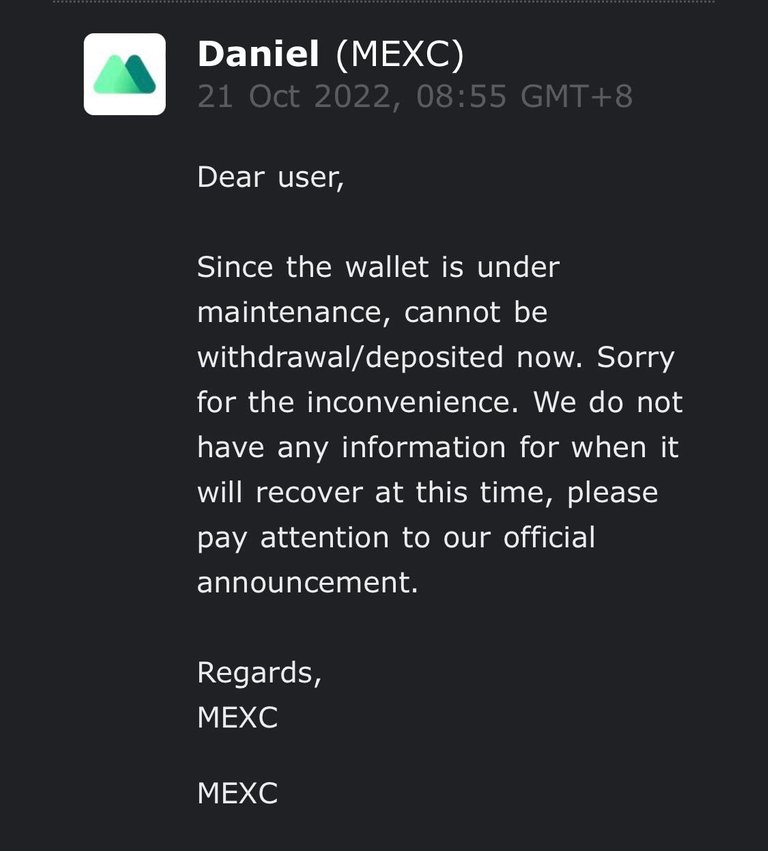 This was their reply (above) and was not the response I was hoping for, or expecting to see either. I don't like vague responses like this, doesn't seem like Daniel is in the loop about why the wallet was put in maintenance in the first place. Oh well, looks like I'm still going to be in the dark with everyone else until there is an official announcement.
On the bright side, not all exchanges are out of HIVE service today, Coinex.com is working fine!
I was able to transfer some HIVE from Coinex.com, so I'll probably stick to using them more often, but I really would prefer having the option to use both. It's better to spread your buys out on many exchanges to get the best price overall.

It's already been a week since the hard fork, and multiple exchanges still haven't re-enabled HIVE transfers.
Not even Transak, the credit card gateway on our own website is working.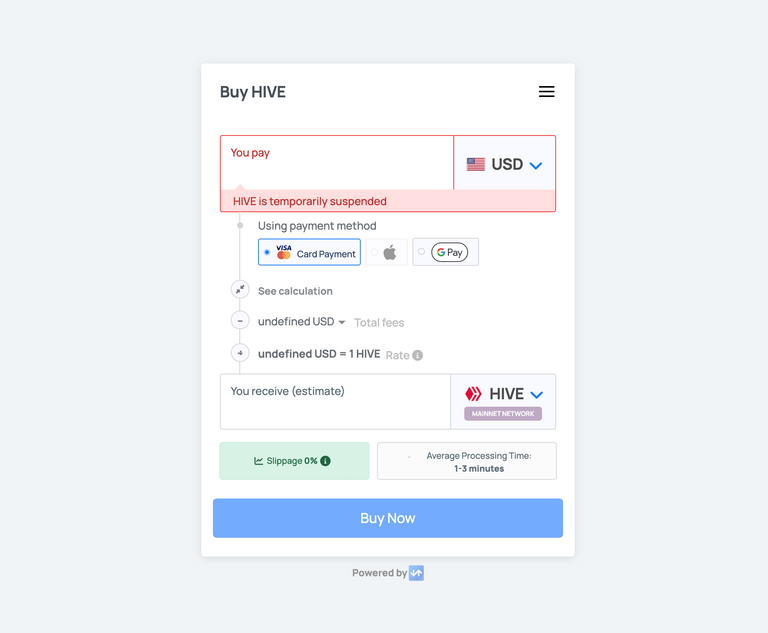 Maybe closed exchanges are part of the reason why the price of HIVE is going down again, but I think the main reason for the HIVE price downfall is apparently all Bitcoins fault lol! I don't understand why HIVE always has to follow Bitcoin, you would think we would have our own use cases and value by now, but the market doesn't see eye to eye with hHIVE yet, I guess that's just the way it is, and the way it's gonna be for the foreseeable future.
Honestly, I don't mind the price dips, and I'm quite excited to see it go on sale because it's giving me more chances to stock up. As long as the price does bounce back sometime in the future, which I think it surely will, this latest Bear Market Crypto Winter will be a welcome addition to the history books in the chapter titled "One of the best times to be alive to buy HIVE!"
HIVE - Get Well Soon Buddy!
I have no idea how high or low HIVE will go. Hopefully not too much lower because that will destroy our curation earnings, but there's no use worrying about it. If you believe in HIVE then the best thing to do is continue to buy the dips and keep your fingers crossed that HIVE makes a big U-Turn soon!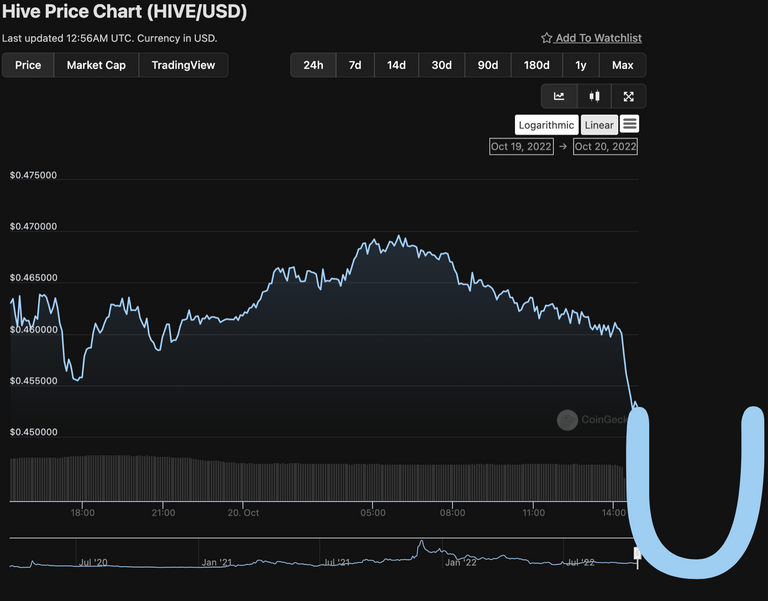 Big U-Turn Coming for HIVE - to an exchange near you! 🤣🤣🤣 #HIVE #AliveAndThriving
How High or low do you think HIVE will go this year?
Leave your year end HIVE price prediction in the comments below!