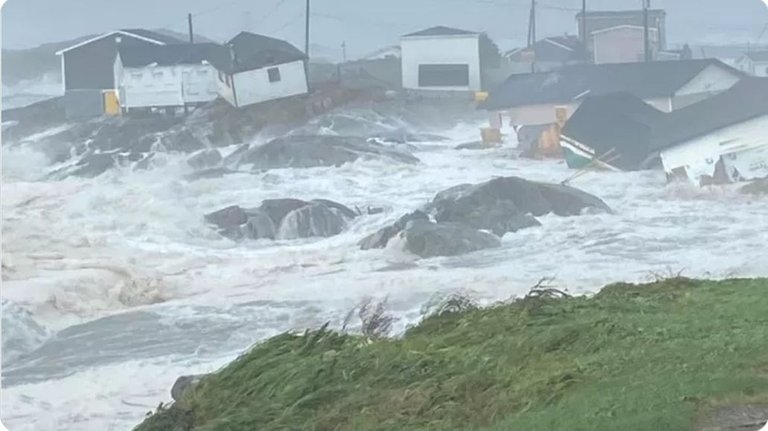 In tonight's post I am sharing information from Adriana Matthews-Rocca who is a resident of the hard hot Town of Port aux Basques in my home province of Newfoundland and Labrador.
If you read the GoFundMe description you can see it was started during the storm. I hope, and I am sure updates will come.
This is what was stated:
"Hey guys. My name is Adriana and I'm fundraising to help build back my hometown and help those displaced. As you know, PAB (my hometown) is getting hit pretty hard. There's parts of town that are pretty much washed away already and Fiona ain't done with us yet. I'm starting a gofundme account for donations to get things moving a little quicker as soon as the swell dies down rather than waiting on disaster relief solely. My aunts & uncles house, everything they worked for, beat up by the ocean. everyone's safe.
More info to come. Please stay tuned for updates. Share with your friends. Help however you can. And for those of you that are here, please stay safe!
https://www.facebook.com/Help-Port-aux-Basques-NL-Rebuild-Devastating-Fiona-101328236087837/"
As you can see there is that FB thing being used to help share information and more than likely updates.
Once again I want everyone to forgive me for my tag use. But it is the only way I know to reach my regular readers.
Bradley