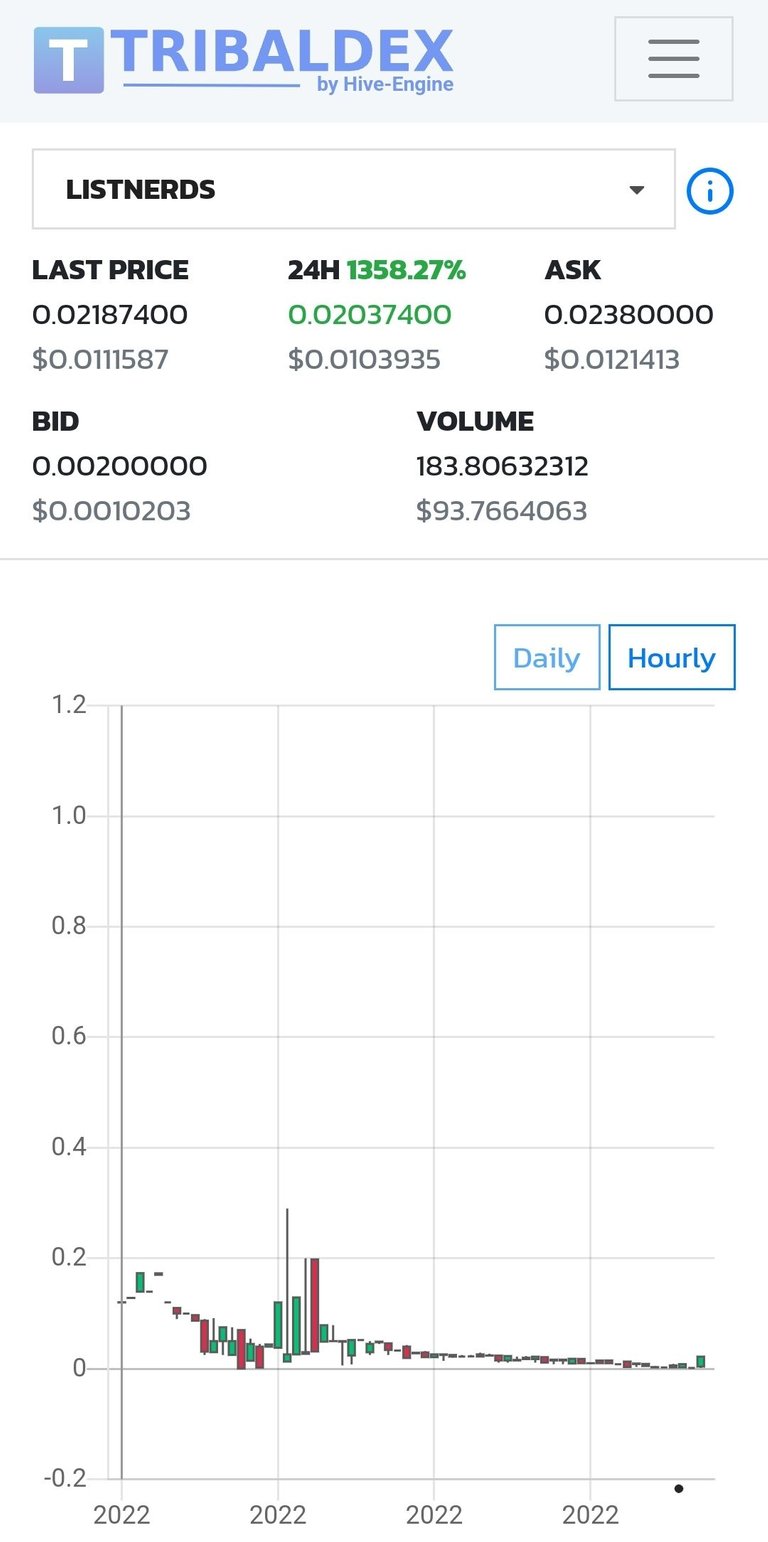 Tribaldex
When is a good time to buy in the markets? That is the big question.
Some people will say in a bear market. I believe that is one of the good times. Hard to believe that most people wait till a bull market and jump on bandwagon.
I started this morning buying up some cheap Nerds. When I got settled into my evening at home I started engaging, replying to people on Hive that had engaged with my latest post. I talk about this a bit this morning. And some of them told me they picked up some Nerds themselves.
So I went back for a look. And bam the market is on fire 🔥.
So I picked up a bunch more. Building my stake.
So why would I do this when ListNerds token has tanked?
Because I can get it cheap.
Because I believe in ListNerds.
Because I believe in the team 100 percent.
I have know @jongolson for over 10 years, probably going on 15.
When you see @blainjones and afflitech buying up tokens it adds to your confidence.
I believe.
I believe there is big things going to happen with ListNerds in the future.
It may not be tomorrow, next week, next month, or it might be...
But I truly believe ListNerds is a game changer in the crypto and web 3.0 world.
So while others jump, I am jumping into the deep end with my eyes wide open.
Save this post and come back and tell me I am wrong next year.
I am alive and Thriving on ListNerds.
Bradley