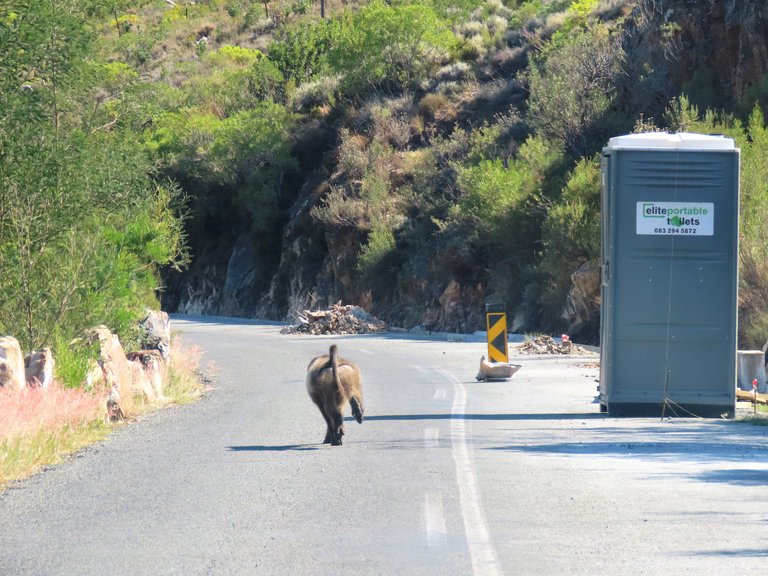 This guy had an urgent need and headed for the contractors toilet.
This is a continuation, Part 2 of the "Come drive with us" post that I posted yesterday Here
We had entered this historical pass and as there were roadworks in place, we had to take our chances.
Come, let's go!
Two goods trucks had to be rescued here, as their roofs were too high and they struck the overhang here. So now all trucks are banned from the pass.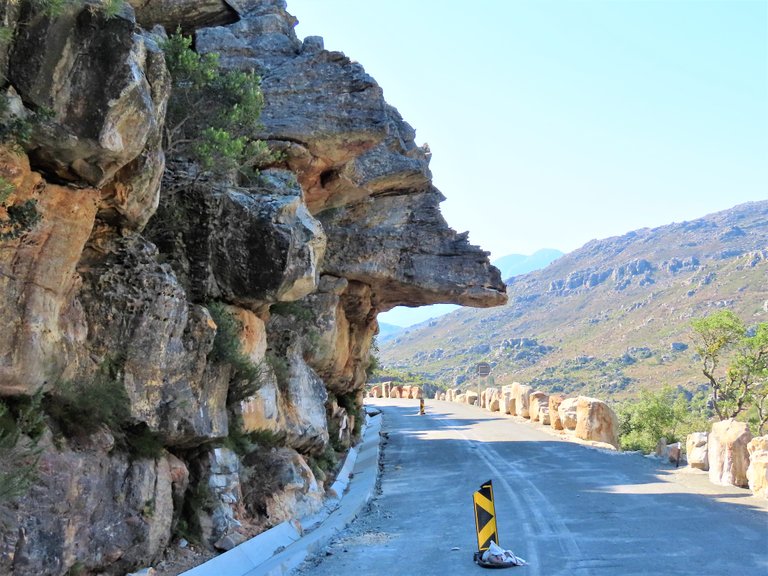 Yes, we were at the top of the mountain and it was amazing to see the bright greens on the new fynbos bushes.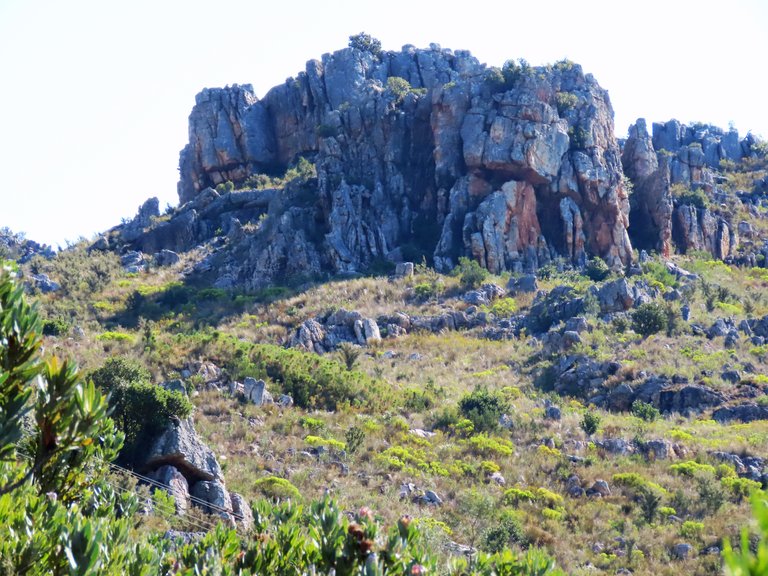 Amazingly in the 1800s, they simply blasted a way through the mountain tips and left both sides intact.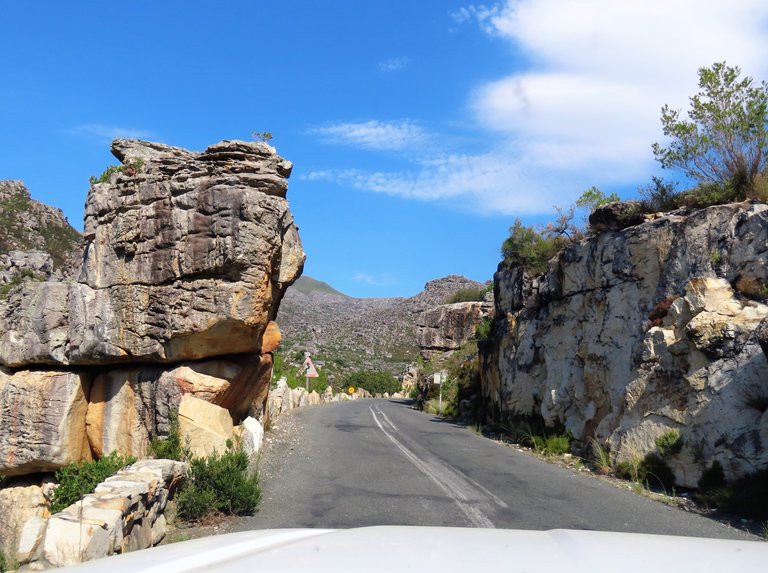 Scary to see the crumbling mountain tops, as at one time or another, those big rocks will come tumbling down.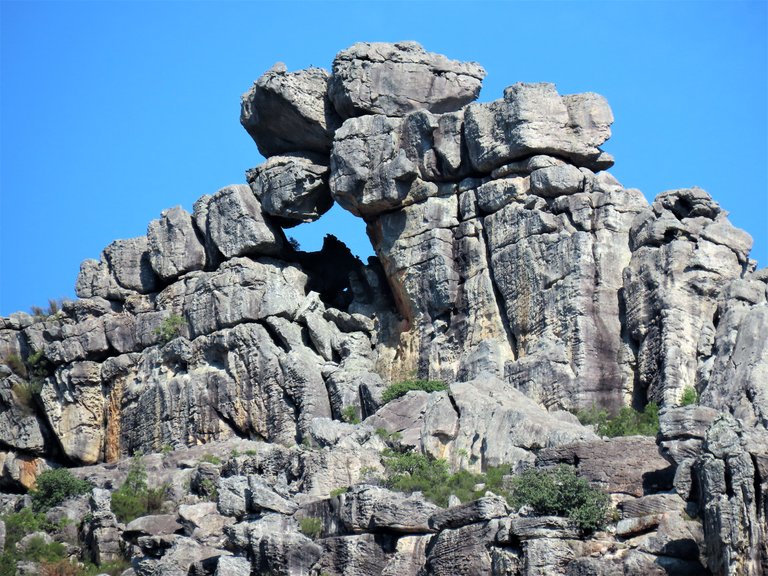 This guy waved at us as we passed him and he looked like a very friendly chap.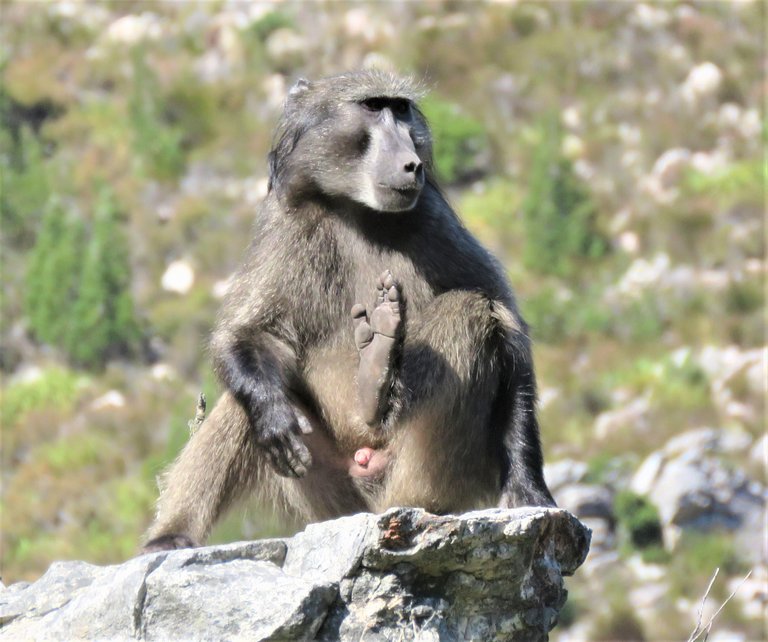 Precarious balancing of the rocks by mother nature methinks.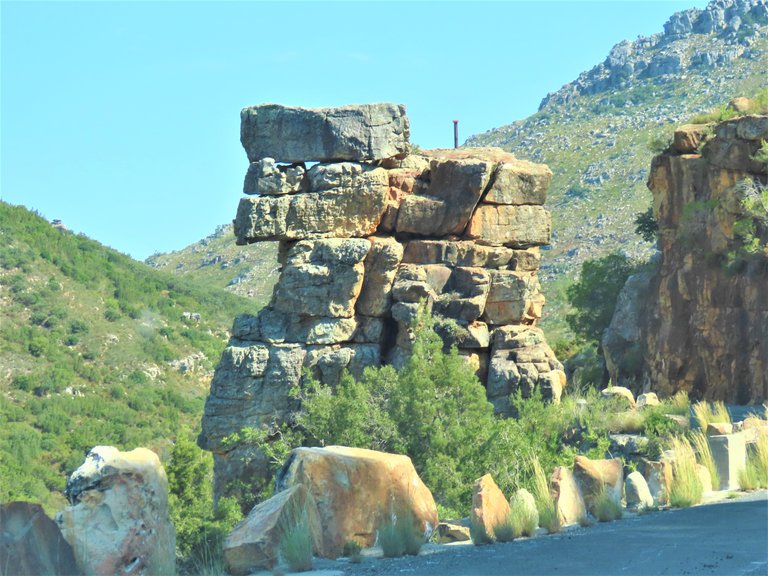 A rock as big as a ship resting on that little rock wedge below it.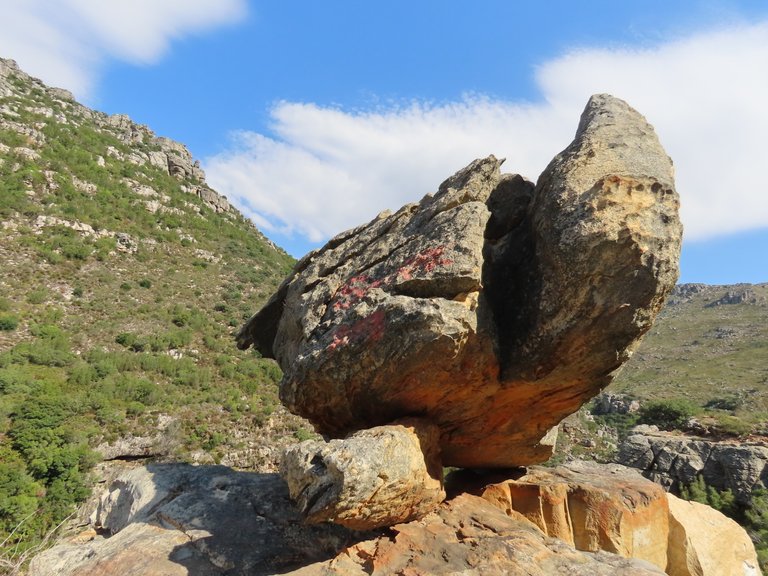 Now how is this for balancing by wind and rain?
Talking about rain, there is a river that cut through the rocks of this mountain, far below the pass and I will show you in another post.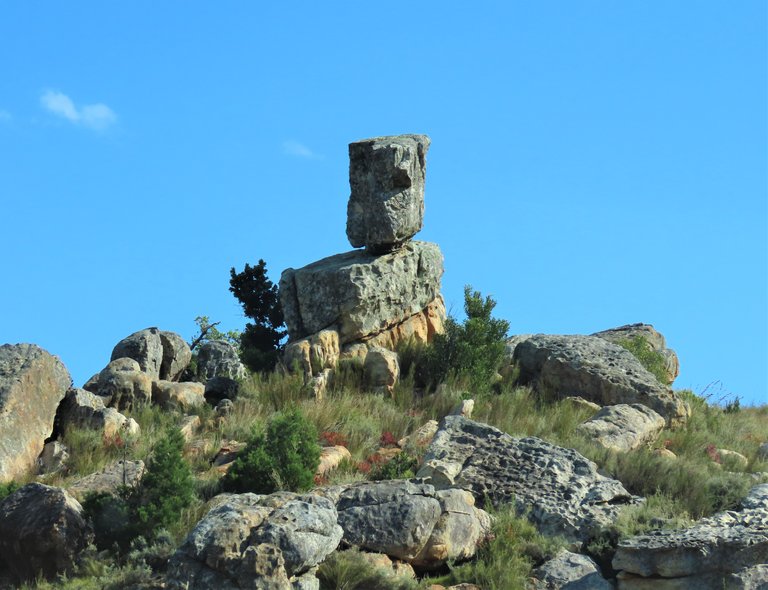 Nothing can beat the beauty of the wild mountain Protea flowers.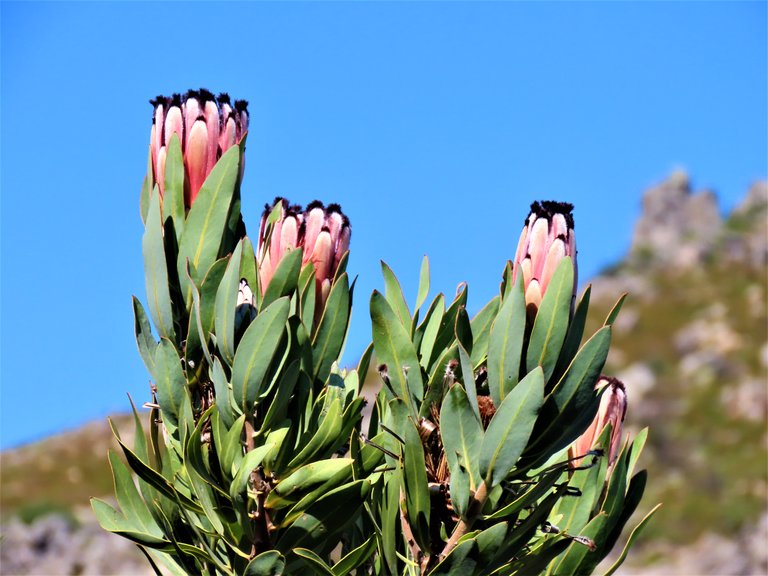 And here is the mountain monument seal.
It has the old South African logo "Ex unitate vires" meaning "Unity makes strength"!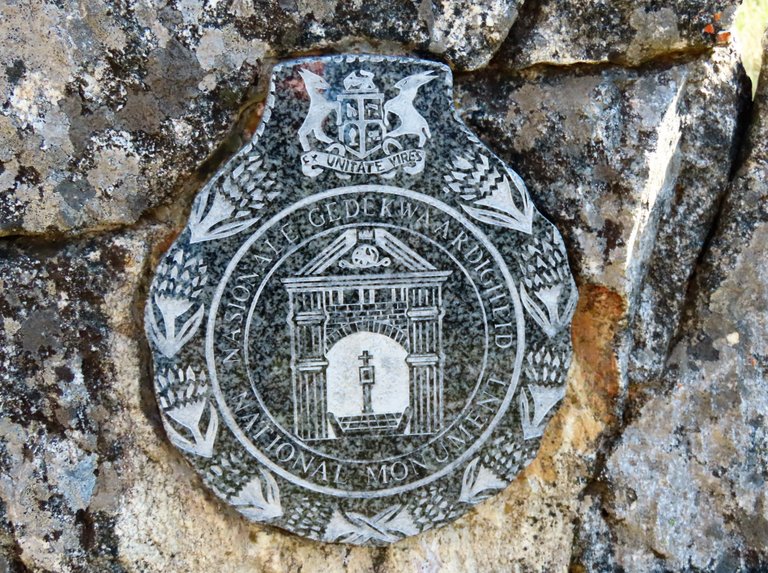 Now we must remember that this pass was built in the 1800s by convicts and slaves. There were no trucks and heavy equipment and they used donkey carts and ox wagons.
Thankfully the mountain sides next to the pass were not touched over the years and the old dynamite blast marks are still clearly visible.
Here below you can see one of the dynamite plants exploding.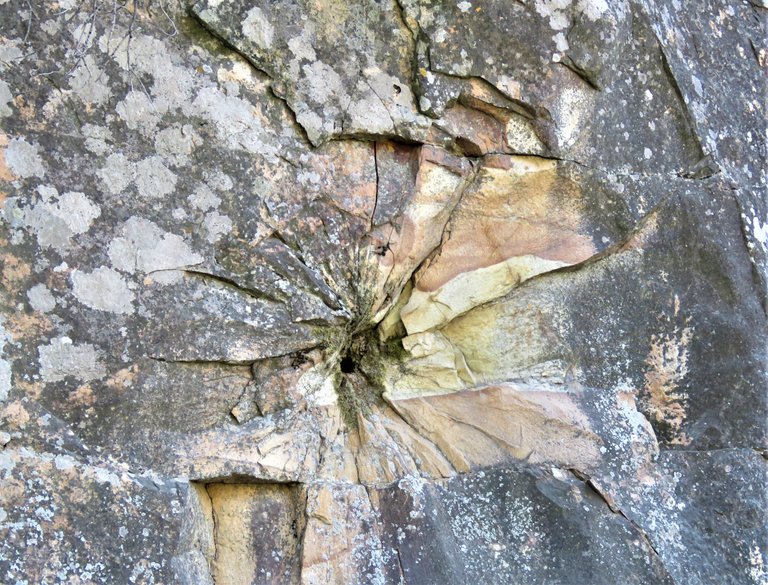 Imagine having no electric drilling equipment, no compressors and only big hammers and chisels weilded by convicts to build that pass and to blast the mountain rock faces off like this with dynamite?
This pass shows us the immense talents that reside within each of us.
So sad that many of us never develop our true talents.
And That's All Friends.
Note: All photos are my own and taken with two cameras, the Canon Powershot SX60HS and SX70HS Bridge cameras.
We hope that you have enjoyed the story and the pictures.
Thank you kindly for supporting a post by @papilloncharity