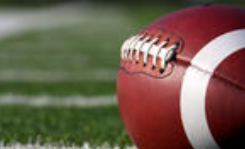 (pixabay)

I am in no position of wishing anyone losing their money
or their job.
At the same time as long you get a fair share
your fate will be decided accordingly.
Situation like that happen every year in the NFL.
Players change team, coaches change team as well
most of the time it benefits everybody.

If we start with Football in the Premier League
the manager will get the step if their team hardly
sustain the pressure of winning.
Chelsea did what they have to do and now Lampard
is the man of the hour.

Even though he lost two consecutives games, he won 5+ couple
months prior.
Jose Mourinho was couple years ago with Manchester Utd.
When he left they managed to reach top 10 last year.
The manager they have now is in the hot seat.
I believe it will be hard for him to stay there at the end of the season.
Sorry to say club like Manchester Utd even though the roster
is sorry, the manager cannot be.
You have to find a way to manufacture win every week.
Beating Chelsea is not enough to guaranty your safety.

We saw what happen to Tottenham with his last manager Pochettino.
Jose inherited the same roster.
Hopefully he fixed the problem and start compete.
Tottenham was never a bad team at the beginning.
It could be some recalcitrant needed changes.
So far they are back to winning again.


(pixabay)
Arsenal could not figure out their problem.
Unai is the quick way of resolving their headache.
Managing a club like Arsenal you need to win.
You need to own EPL.
I think Leicester could be the problem.
Many more teams are taking care of their squad making it tough
for old school clubs that used to win taste their medecine.
Just like Football, American Football sacked their coach in plain
season if your team is not winning on Sunday.
Last year many coaches was let go.
This year couple of them will be shown the door.
Panthers did part ways with Ron Rivera.
Not sure what will happen in the Cowboys front office.
Redskins did their way early in the season with Jay.
I guess it was expected cause he was lost.
Mike Tomlin somehow is winning games.
As long he can stay above ground and brouhaha
he should be fine.
The fair part demonstrates as a coach the front office gave
enough time to get your team ready for the season.
Some coachses got more than 5 years to win regular season
and playoff season.
Next year except Miami, teams like Browns, Giants, Bengals
Falcons, Lions, something got to change tremendously or the head coach
could be on the chopping block.
At the end of the day nobody cares, just win the game and we are all happy.
Do you think Cowboys will win the last four remaining games?
Stay tuned!