.. I didn't post for a few days because I was doing some very needed stress free relaxing and that cant really be achieved whilst immersed in cryptoland!
I was in place called Salou, a tourist town south of Tarragona. The first time I was there, the plandemic started.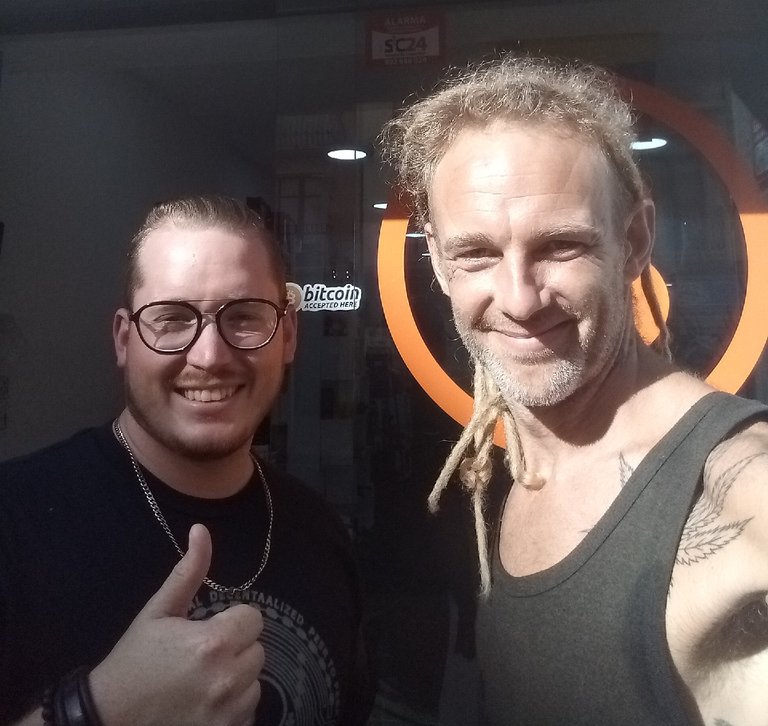 This post is about my meeting with this Guy!
The last five or six nights I spent there has been mainly hell - due to mainly fascist people and the fact that I refuse to wear a mask.
Now I'm in Reus just 12 km northish of Salou, with not a tourist insight.
I'm sat getting a coffee and the first person I meet is an old smiling guy, he comes up to me and says "Hello my friend how are you?" and puts his hand on my shoulder and then goes inside the bar.
Nice Vibes here instead of getting stared at and there seems to be less tension, less police and more Punks - with tattooed faces!
Yesterday I went out to find some weed and the first person I saw was a woman with a skinhead and tattoos, so I caught up with her to ask where I could get some. She spoke English, and said she will be getting some in a few hours and she took my number but she didn't ring me to say.
Luckily the last time I was in the area Couchsurfing when it was still free and I had a host in Salou and the neighbour got me weed. I emailed to the old host and she organized me to meet her neighbor later, and my luck is that he has to drive here to Reuz to get the weed so I don't have to go anywhere!
---
Yesterday I walked passed a shop that was closed that had the biggest Bitcoin sticker I think I've ever seen stuck on a shop window. I look up to see the name of it and even the name of it has a Bitcoin B used in the words, and decided I will come back later when they are open to meet them.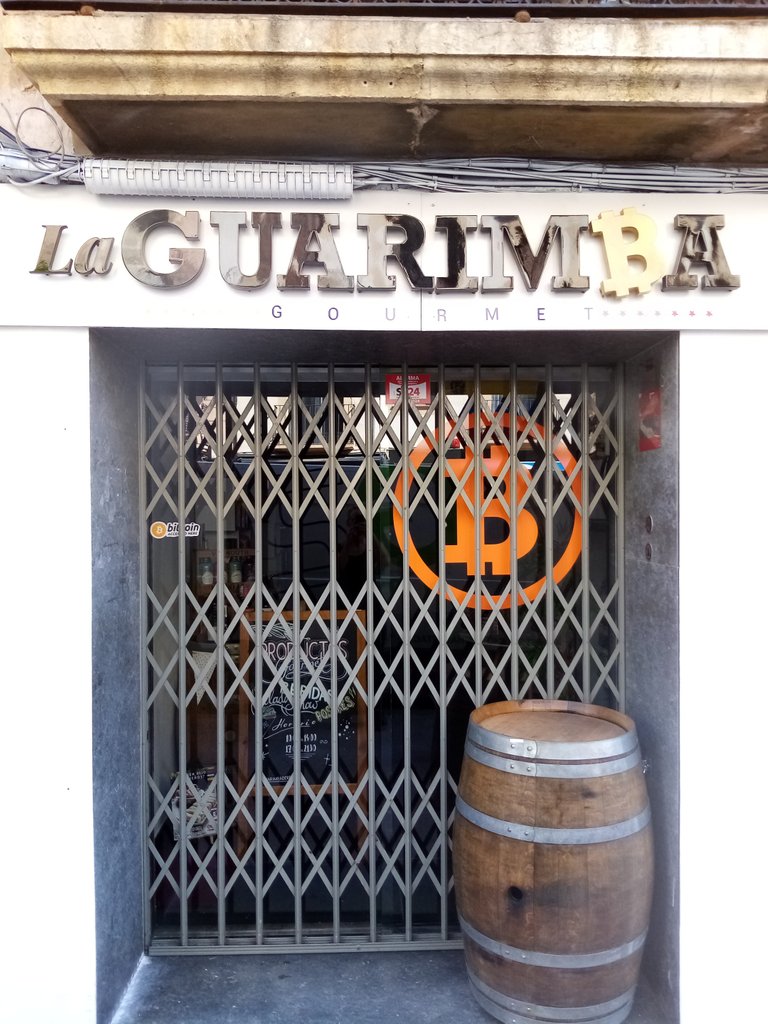 Sure enough, when I went to still look for some weed before I would get some later on in the evening, they were open so I stopped by.
Just as I'm writing this post the guy wizzes passed me on a scooter on the other side of the road shouting "Hi My Friend!"
---
We talked for a long time and he showed me what he's doing in his shop. He is from Venezuela and in his shop he is selling Venezuelan Foods and wines and other goods, whilst heavily promoting Bitcoin. He was very happy for me to take photos and I told him I would make a blog post about it, so let me show you his awesome shop..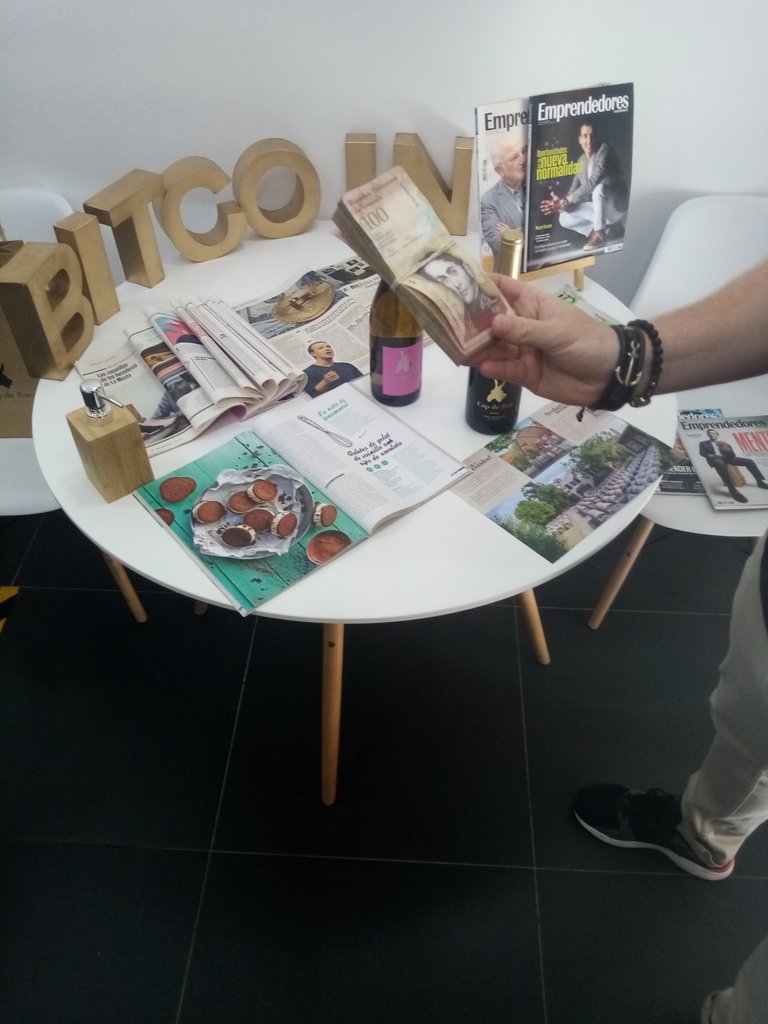 As you walk inside, there is a table with alot of pamflets and entrepreneur magazines. He said that he does bitcoin meetups in the shop too and also loves to tell customers about it if they are not sure actually what Bitcoin is.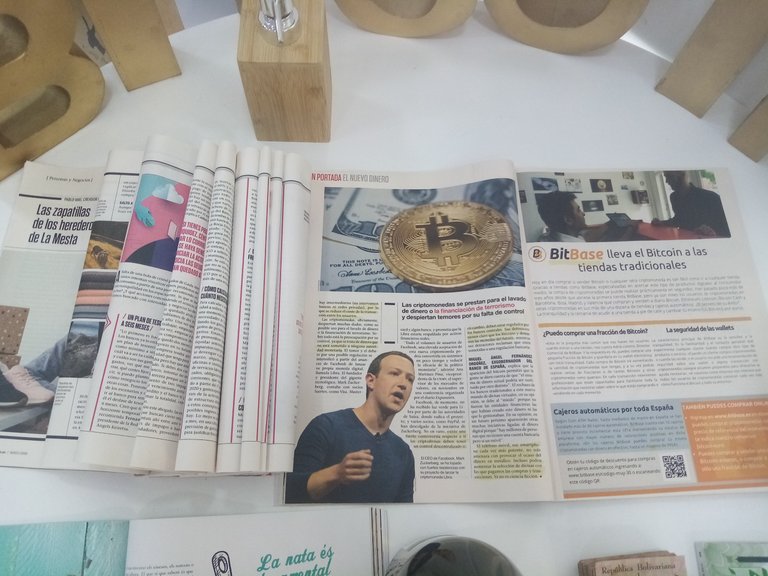 ---
Obviously for people from countries where the corrupt financial system causes the country currency to loose its value, bitcoin is literally a life saving oppertunity. On the table is the biggest wod of notes I've ever seen, and whilst I hold it, she tells me that a toilet roll has more value than all this Venezuelan money..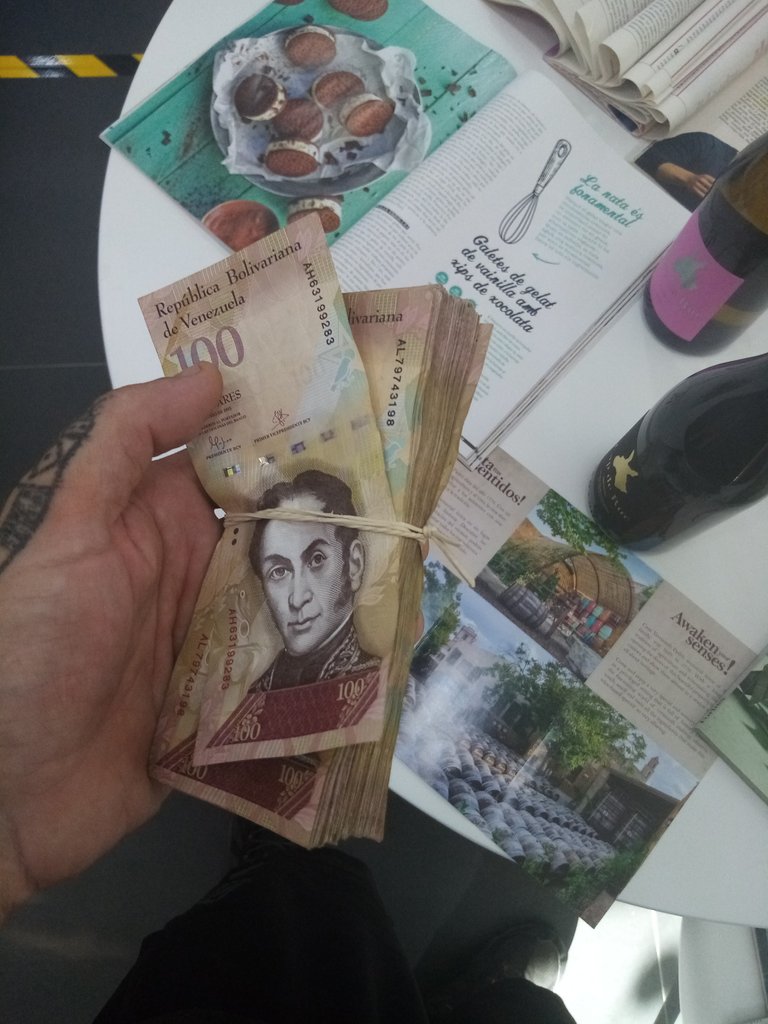 ---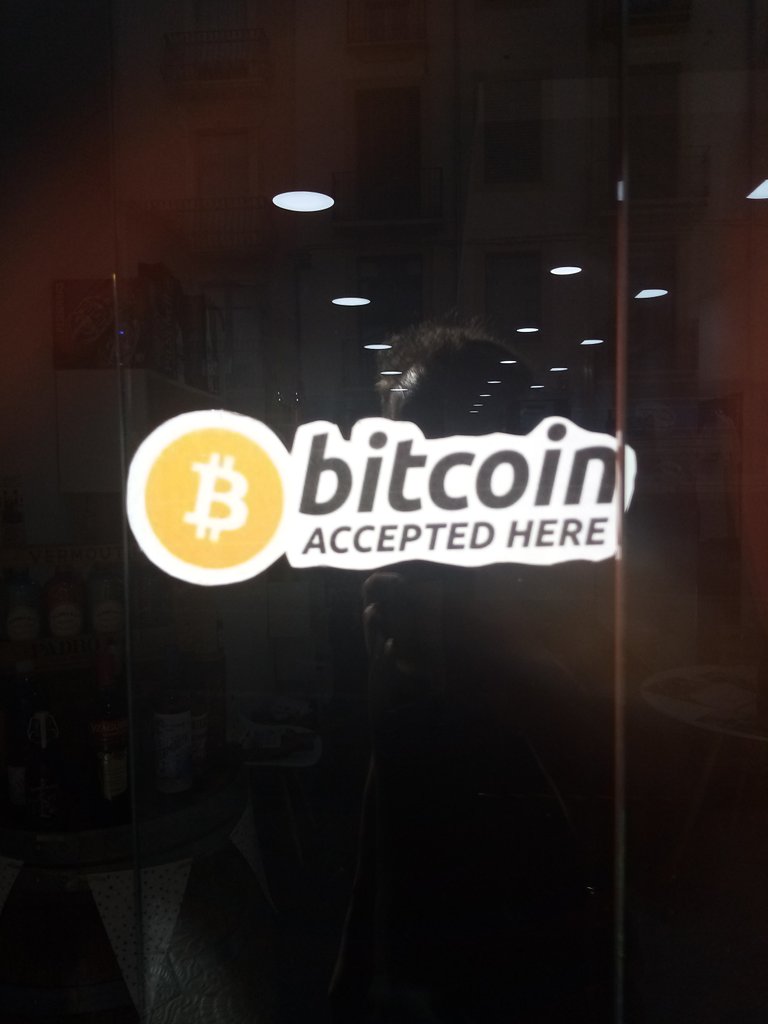 ---
A cool selection of food and drinks from Venezuela and also Catalunya, the local region here in Spain.
I loved the hand written signs outside the shop, very eye catching!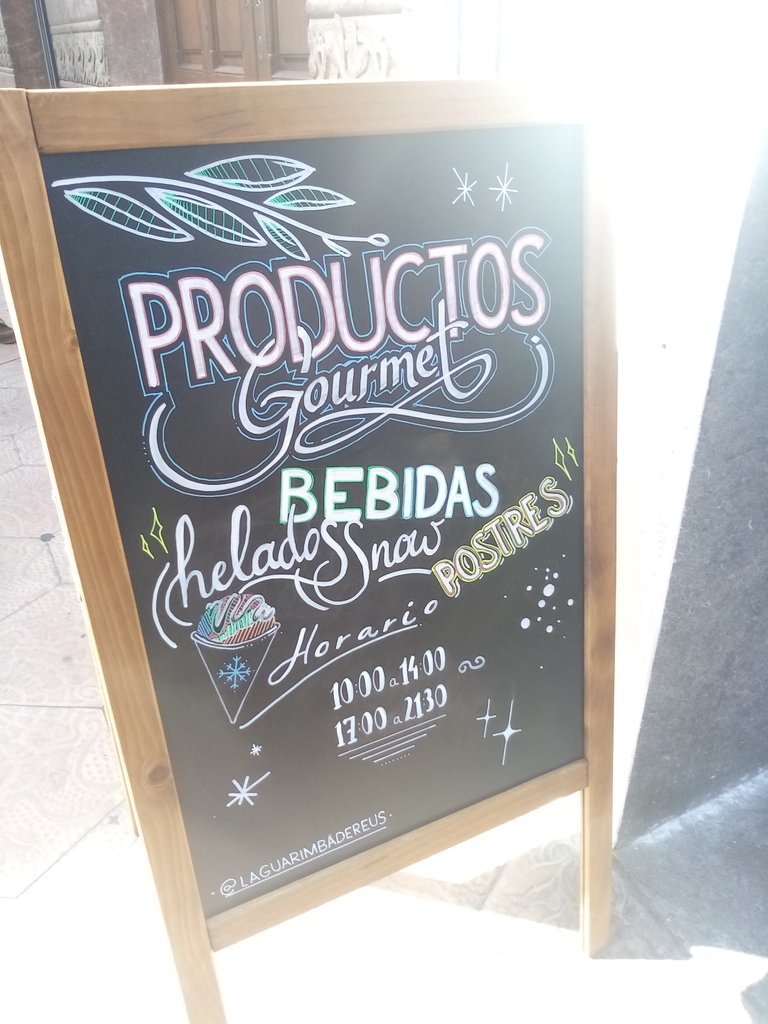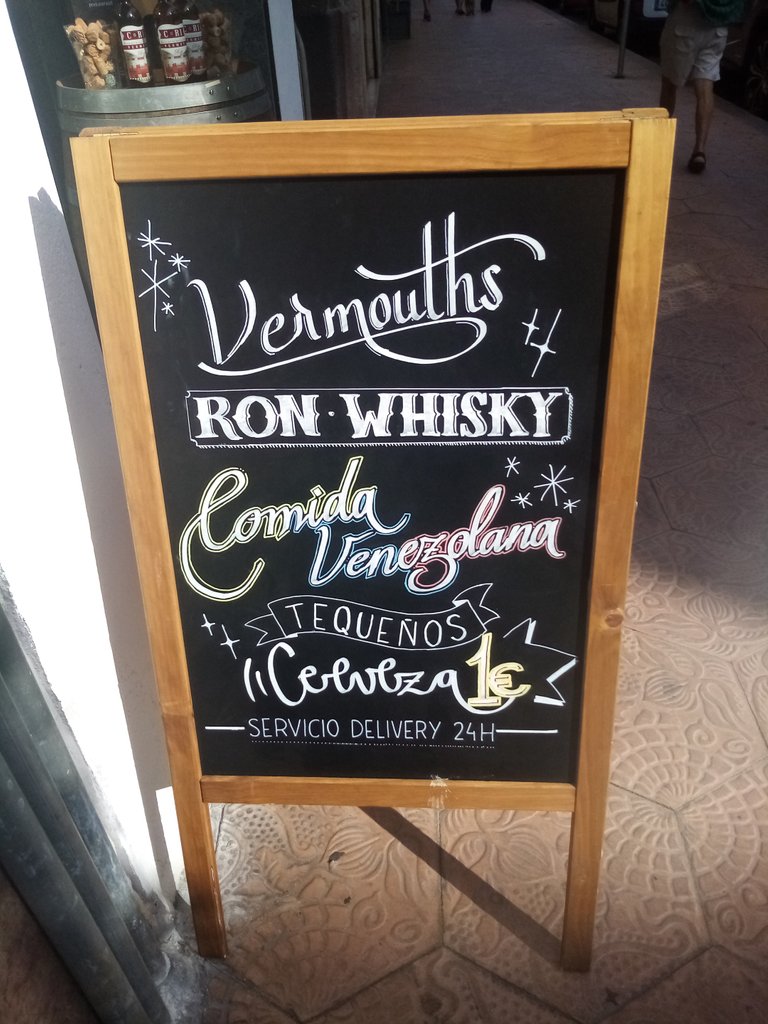 ---
On the Walls..
Venezuelan dry foods, I have never been to that country, so I have no idea what everything is 😂 Im sure it's all the favourites of the people.
Selection of wines and rums, QR code included!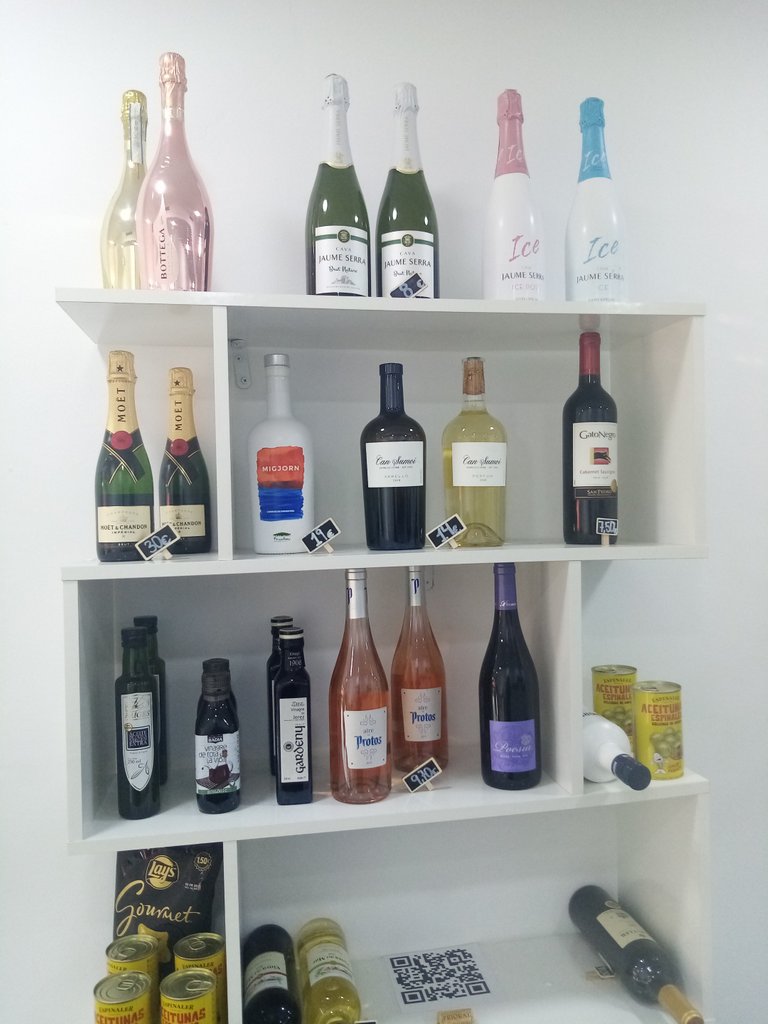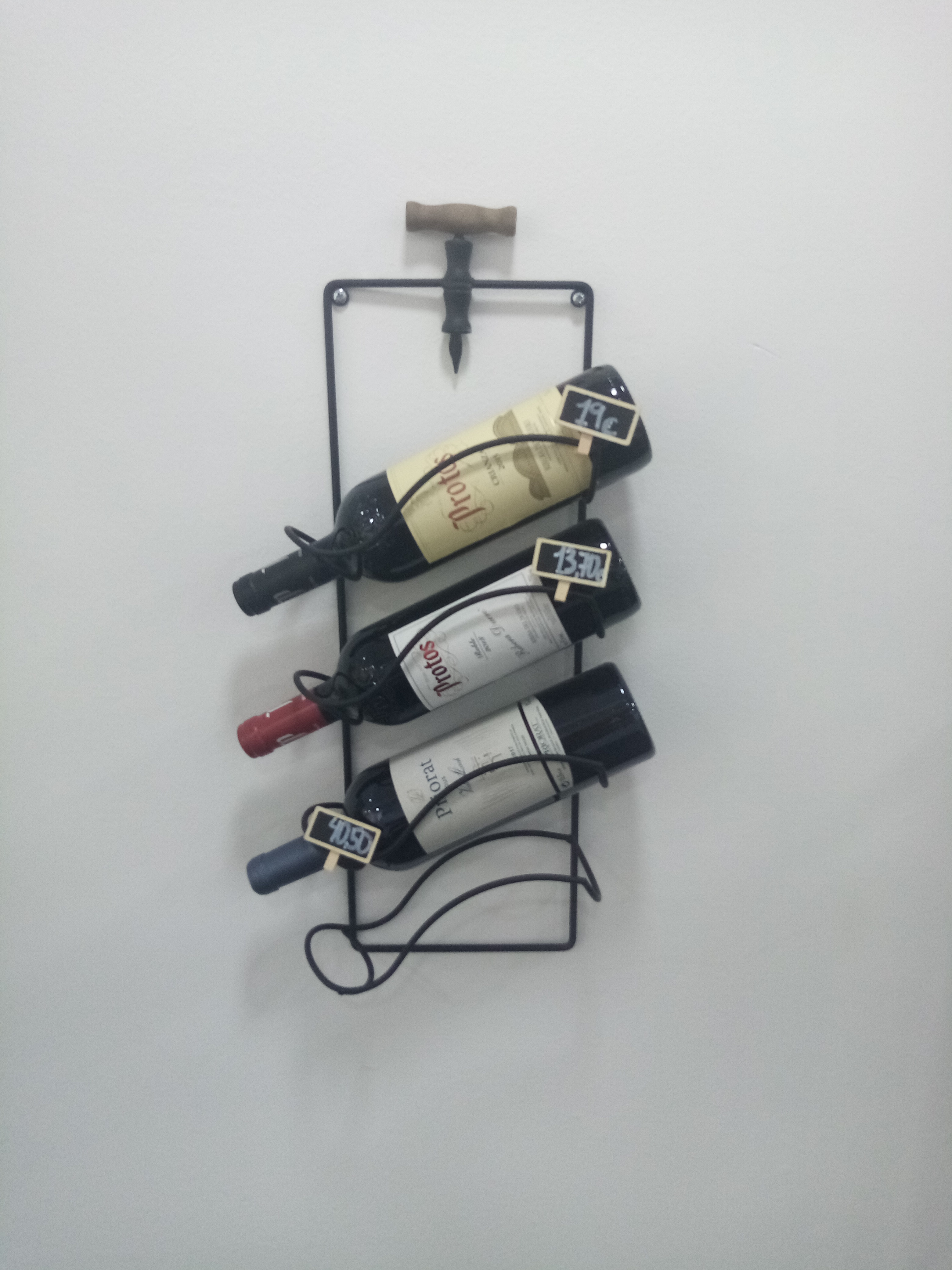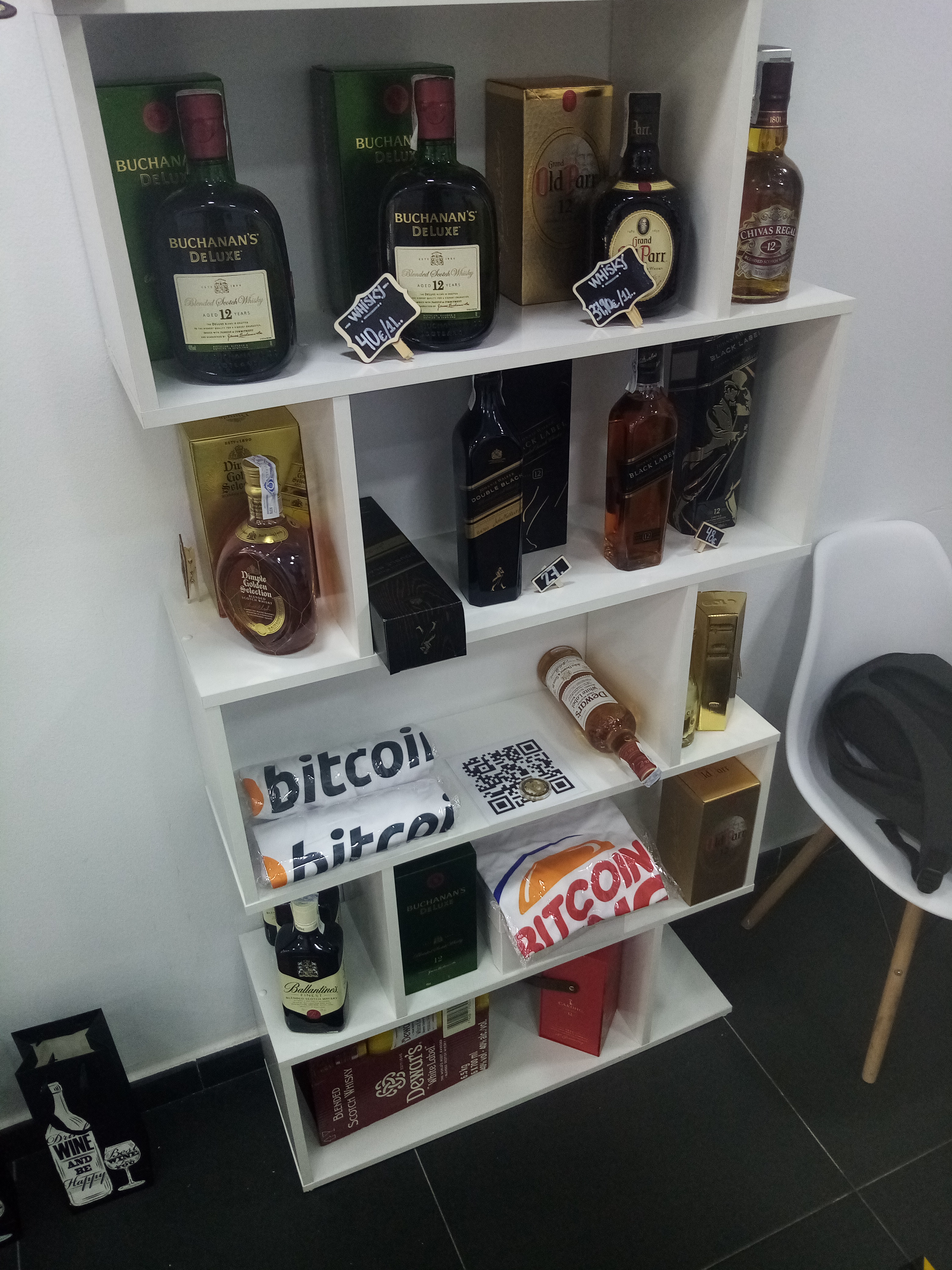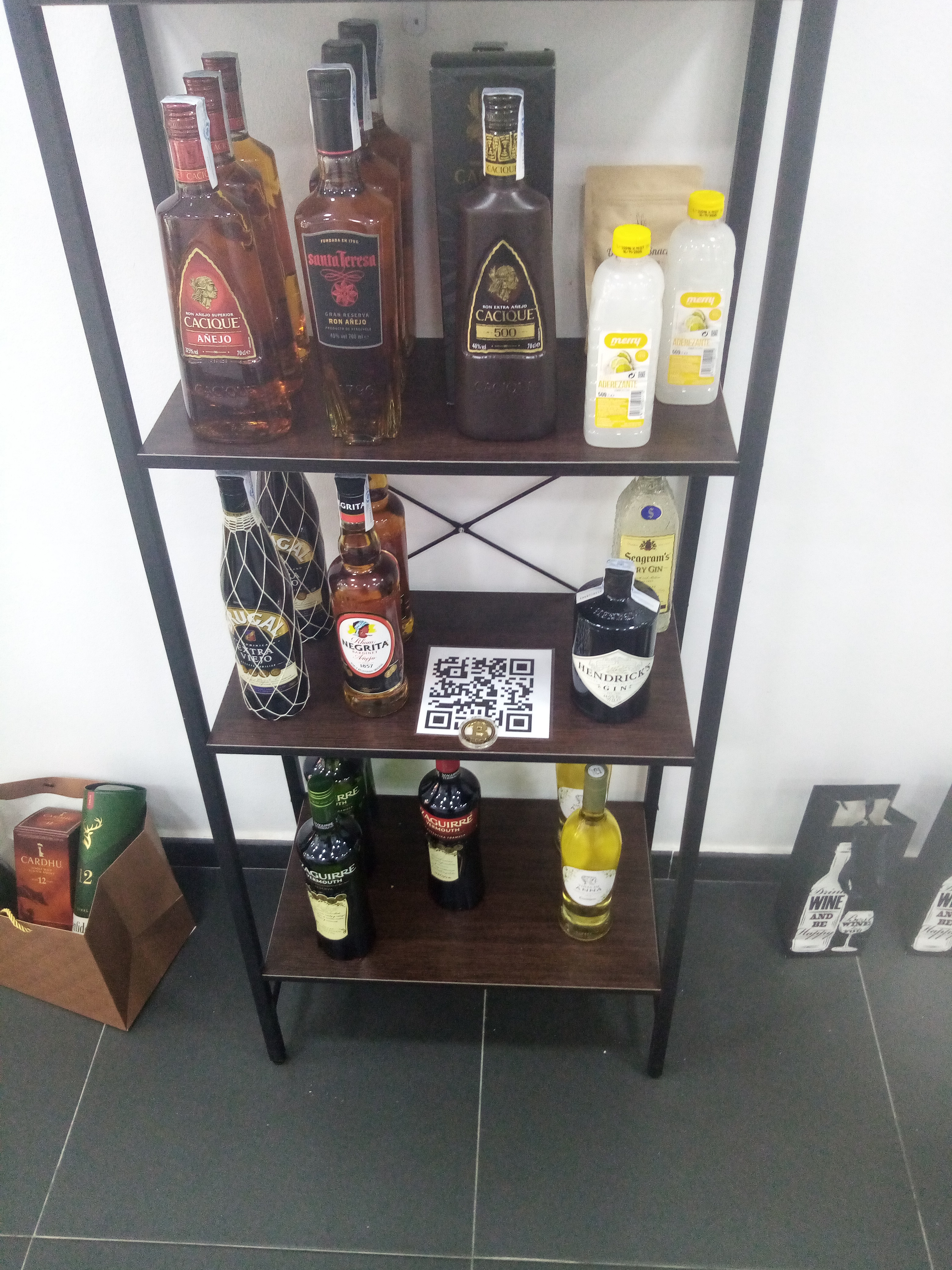 ---
I guess that he either sells many of the ones on the right or its his favorite from the two and the temptation not to eat them is hard 🤣
---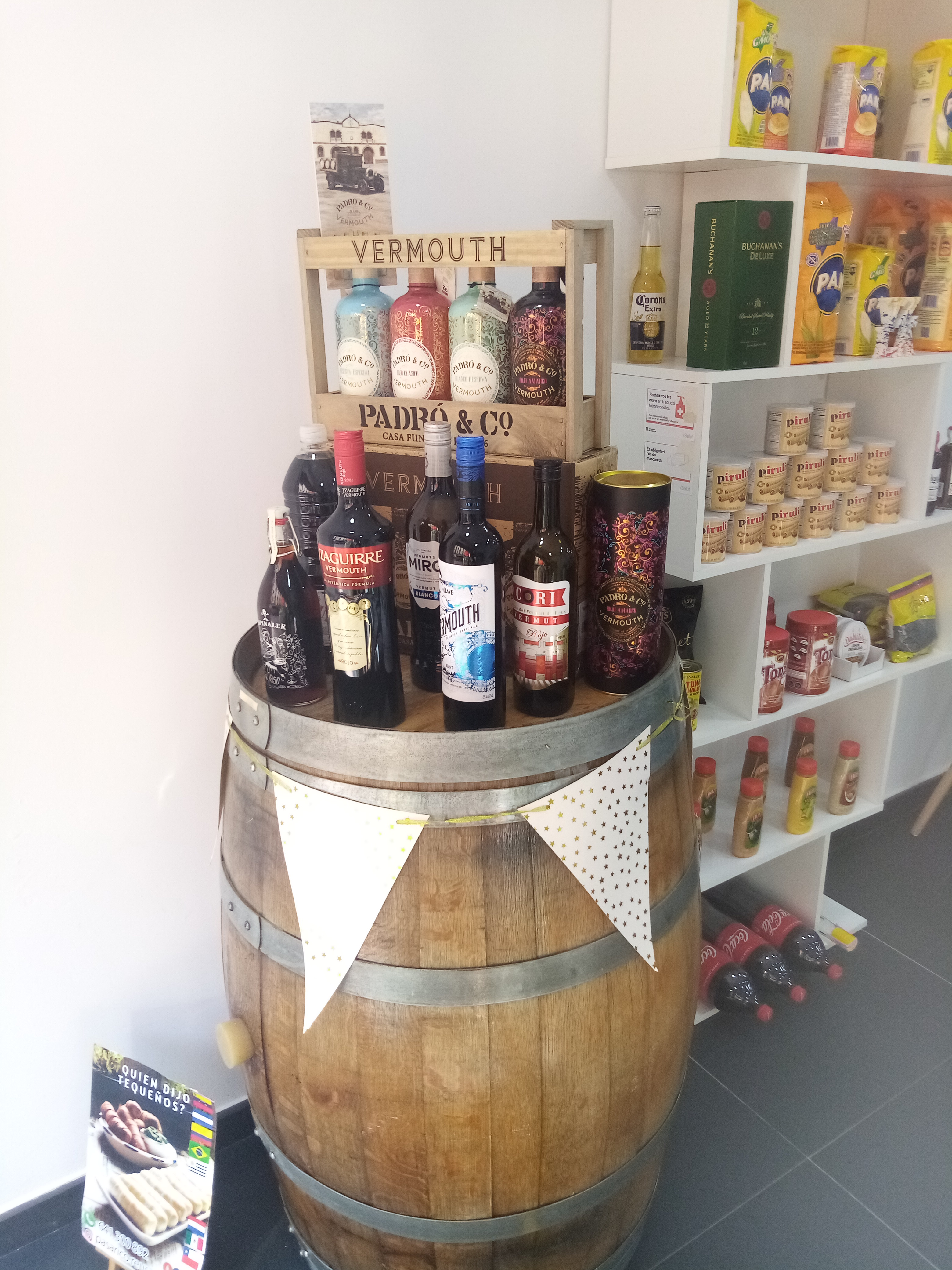 He offered me a drink from the fridge that was also full of Venezuelan drinks, or atleast drinks they have over there. It had been more than a decade since the lasttime I had enjoyed a can of Budweiser, so that was what we drank a can of each.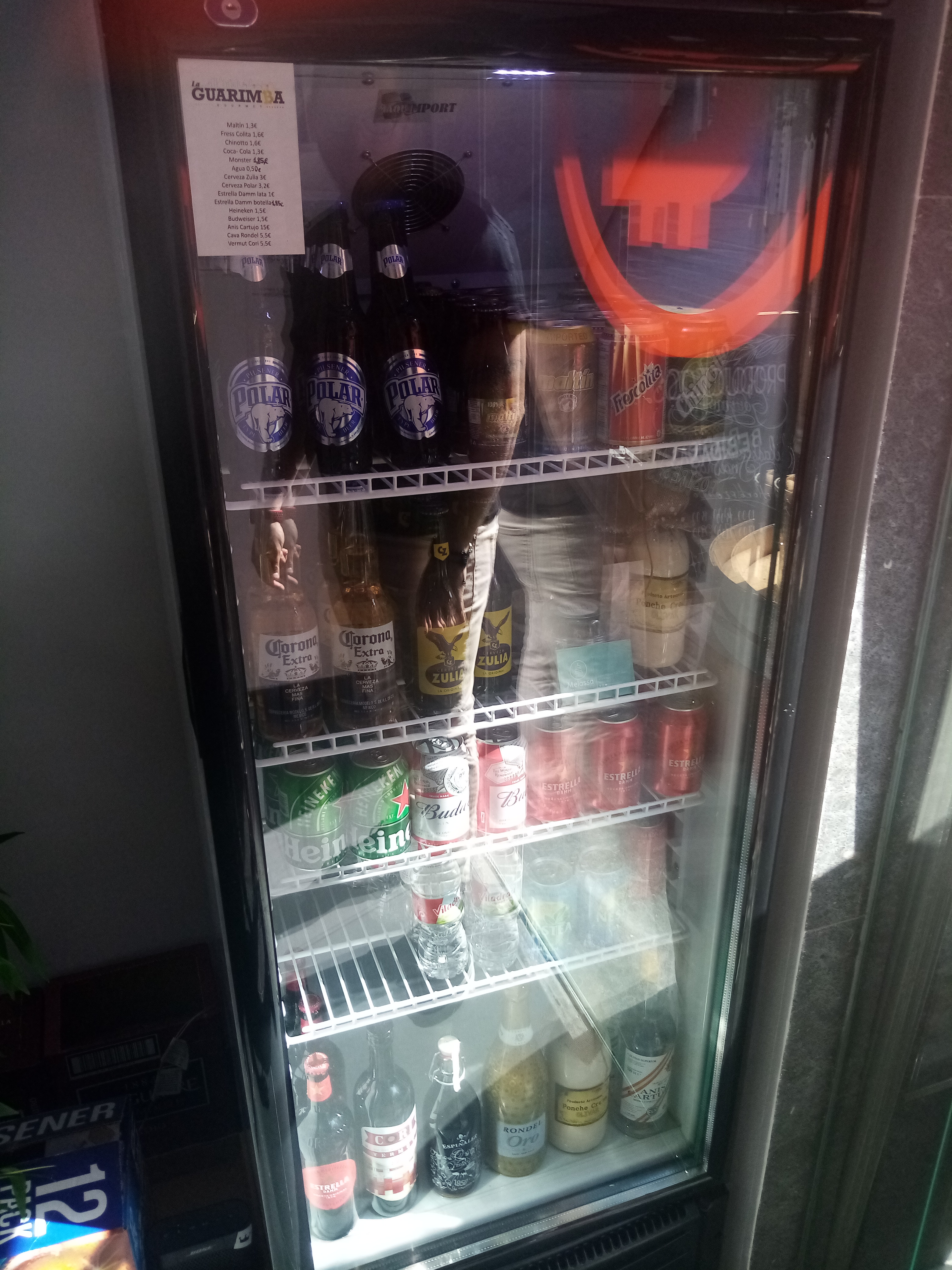 ---
Also some Bitcoin merchandise!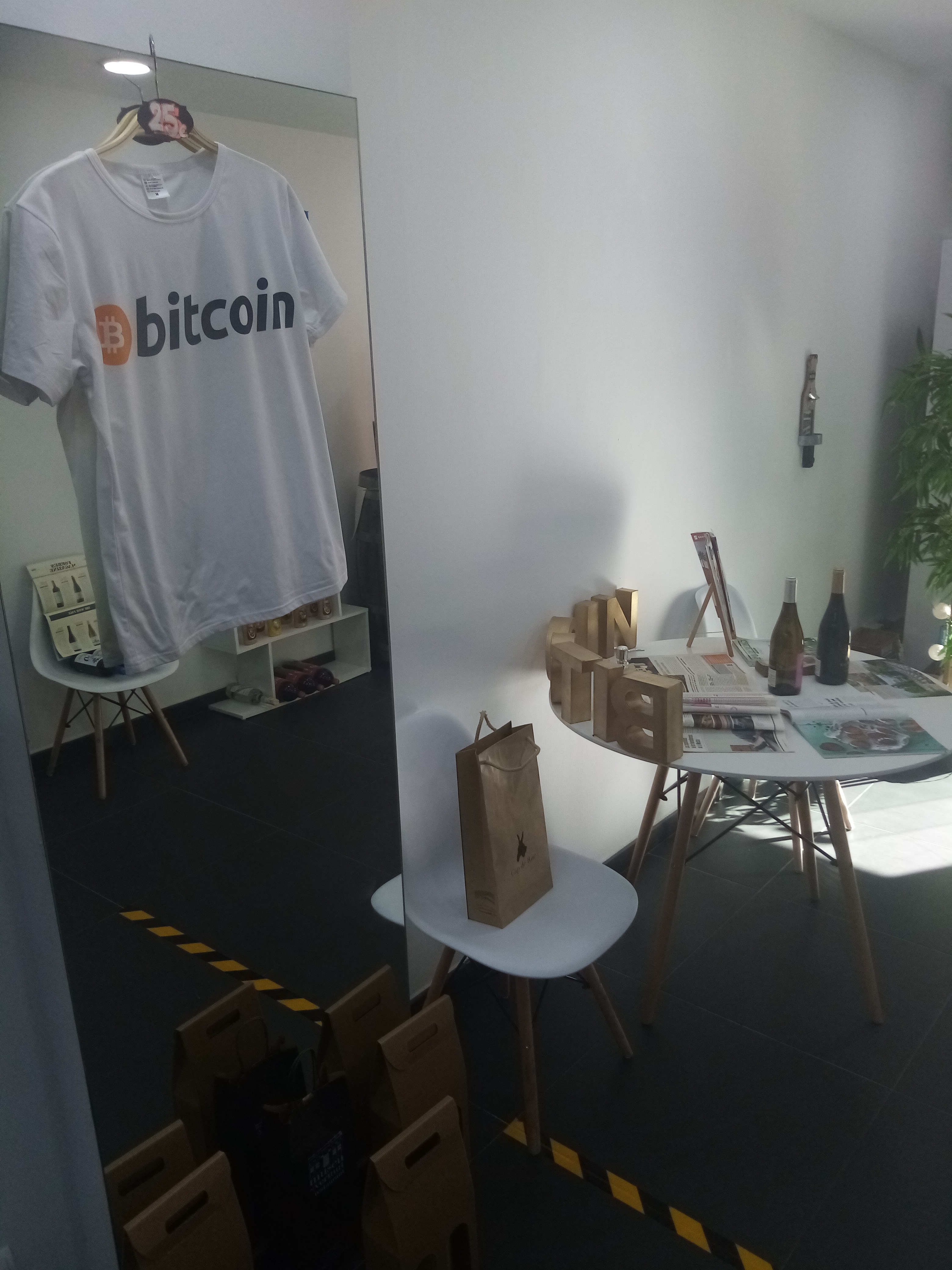 I LOVE THIS ONE.. for subliminal messaging to the masses..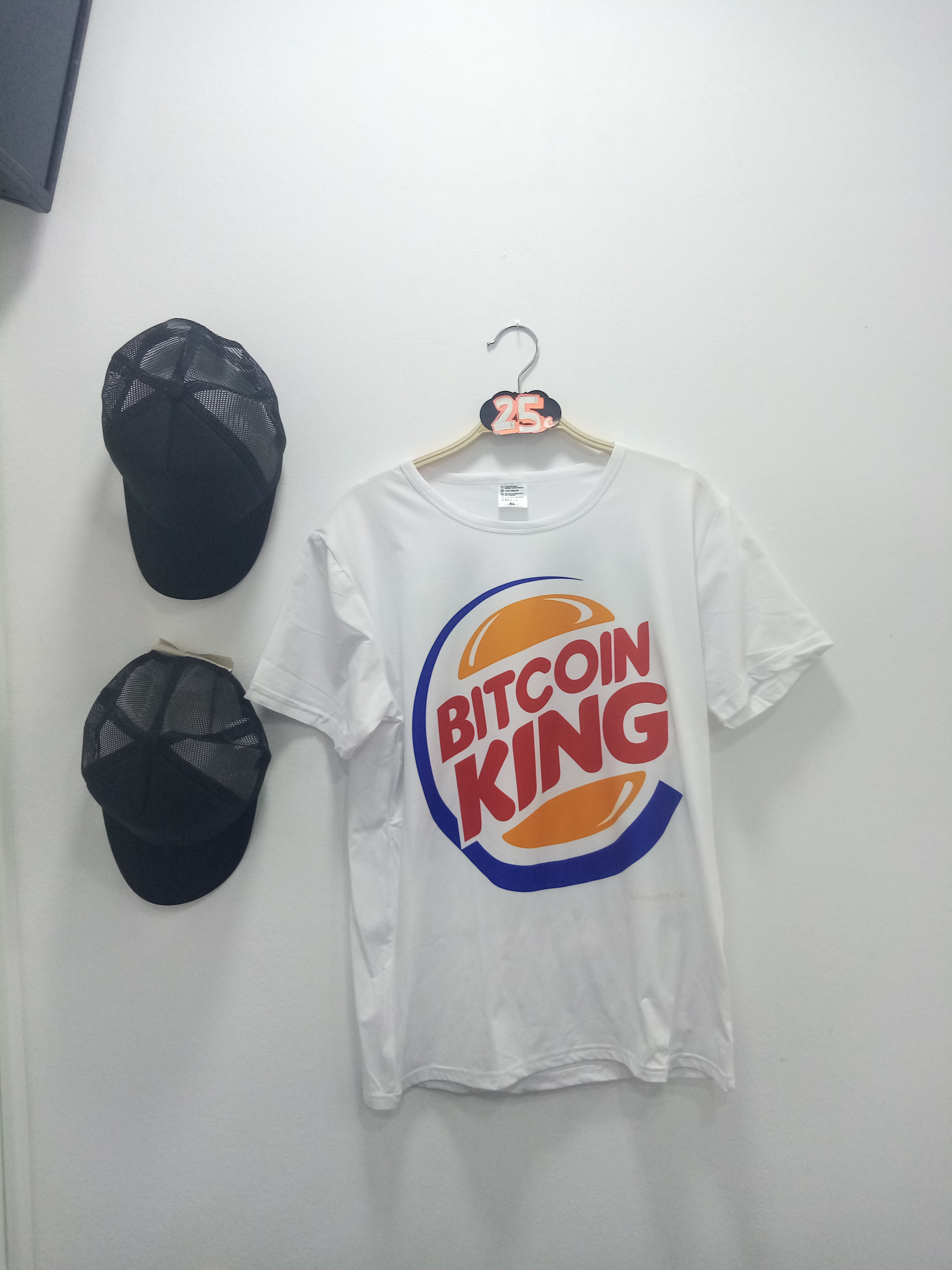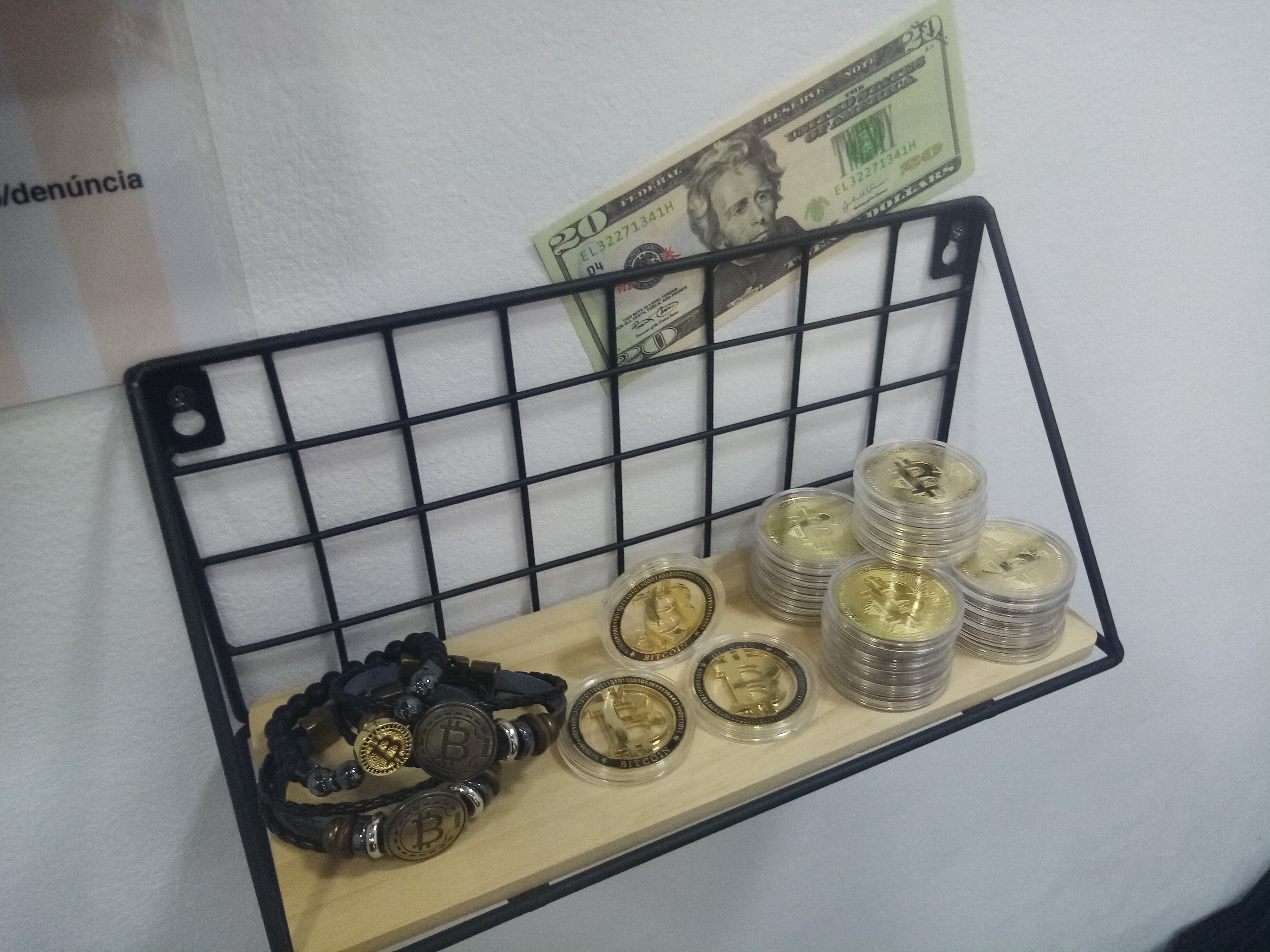 I was given a Present!
I knew they existed but hadn't even seen one before yesterday, and now I have one 😊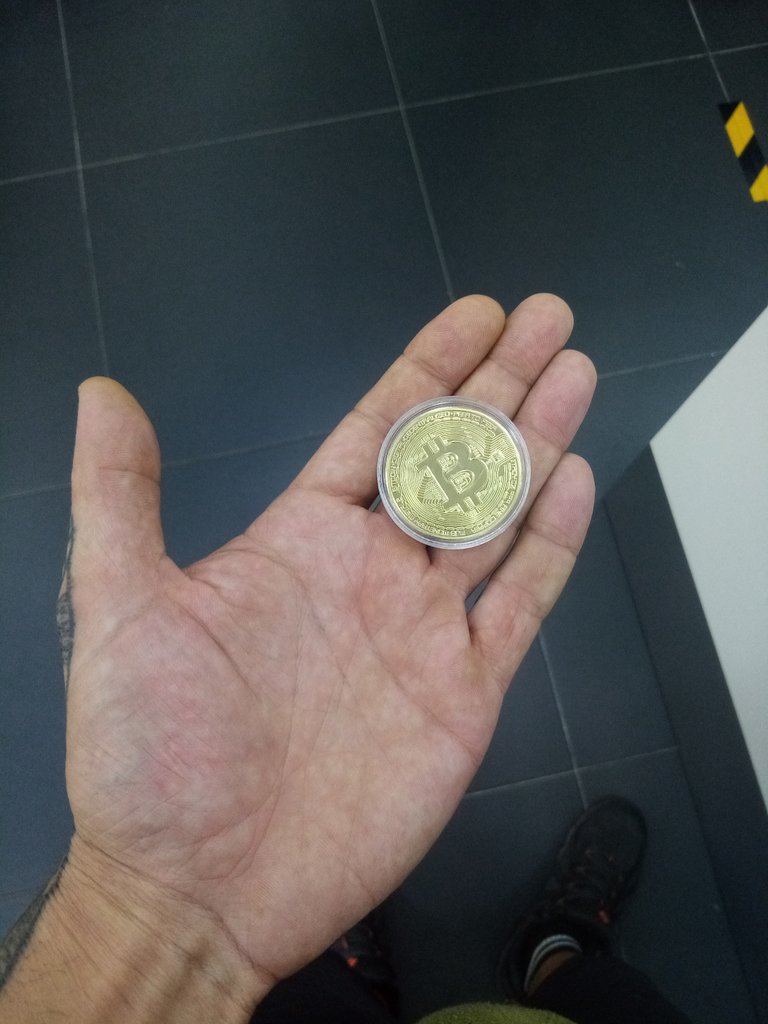 ---
At the shop you can buy and sell Bitcoin to, and I was happy to convert my power down and could swap it to cash because I had left the last place without going to the Bitcoin shop there and thought I would have to wait longer.
He told me about Twitch (is it called that, I haven't joined yet) but he was the second person to tell me to join so why wait for the third!
After the blockchain confirmed out transaction, I got the cash and said goodbye. My present to him was to show him Brave Browser as I noticed he was using Google Chrome. Another one converted straight away, fuck you Google! He dubbed me as a cyber punk and was shocked when I told him I had crypto before I even had a smartphone, and that I'm not a huge user of tech 🤣
The account should be active soon, maybe this mention will make the account show up on hive searches, but even to search my username doesn't exactly take me to my profile and blog.
Hope you enjoyed this post, videos are 100 times less time consuming but I can't show you photos then 😂
Big Love and Abundance,
@movingman