Champ the Puggle Goes Patriotic
My cousin loves to dress up my mom's puggle, Champ, but the crazy thing is that he stands completely still and lets her do it to him. No one else can keep the dog calm but she manages to have full dog-fashion, dress-up, photo shoots with him. These photos were on the 4th of July, when I was visiting my family, so my cousin had Champ all dressed up for fresh photos for his Instagram and blog/shopaccount she manages.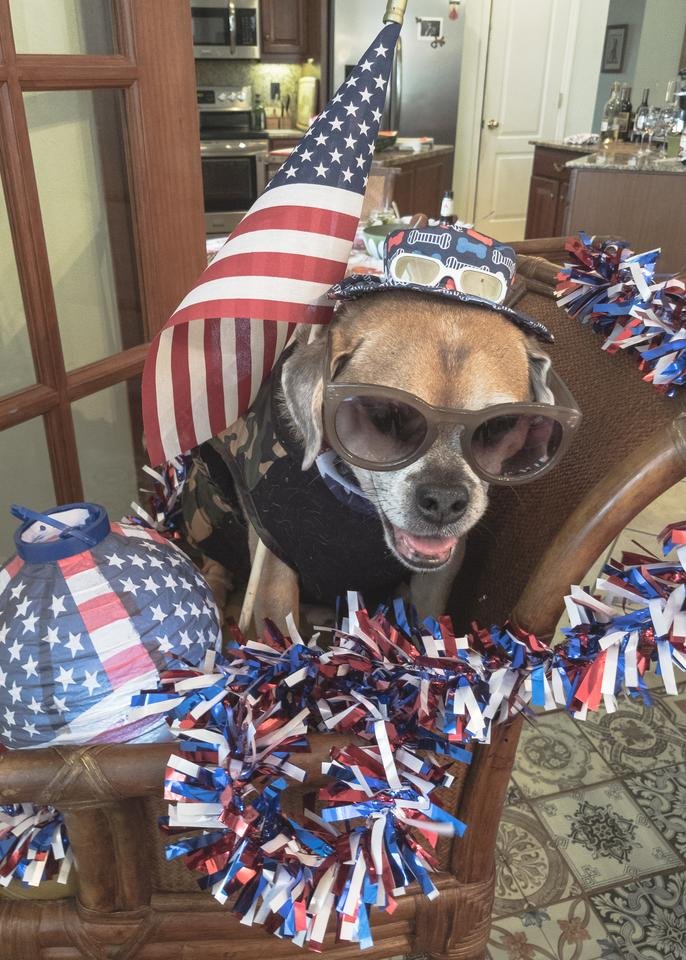 v g o o d b o y e - rare pupper
Champ is a v v g o o d b o y e and loves being decked out with props, making him perfect for my submission to @photocontests #animalphotography contest. The second shot was a fun one for black and white. It accentuates his old-man grey hair on his head.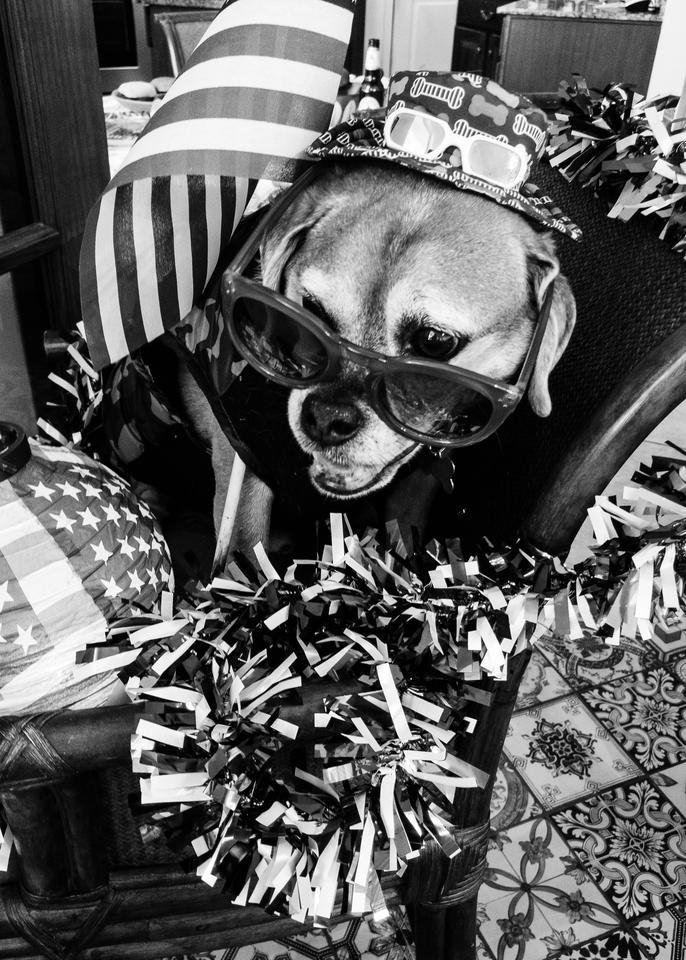 Join the 365 Day Photo Challenge With Me!
If you haven't read any of my posts before, I am trying to do a 365 day photo challenge - 1 photo per day for 365 days - here on Steemit. I invite you to join the challenge, and post one photograph per day, and write a little about it, for 1 year. The only rule is that it has to be a photo you took -__ and tag #photocontest365.__. The goal is to work on consistently putting content out, trying to stick to a regular posting schedule, and connect with more people on Steemit. I hope this is a good way to gain, and get to better know my followers. Starting out as someone new on here, minnow or whale, it can be hard to motivate, or come up with an idea of what to write. Hopefully this is an easy way to get past that! I hope you will join me, but if not, feel free to comment or follow my adventures!
Check Out My Recent Posts and Follow For Daily Content!