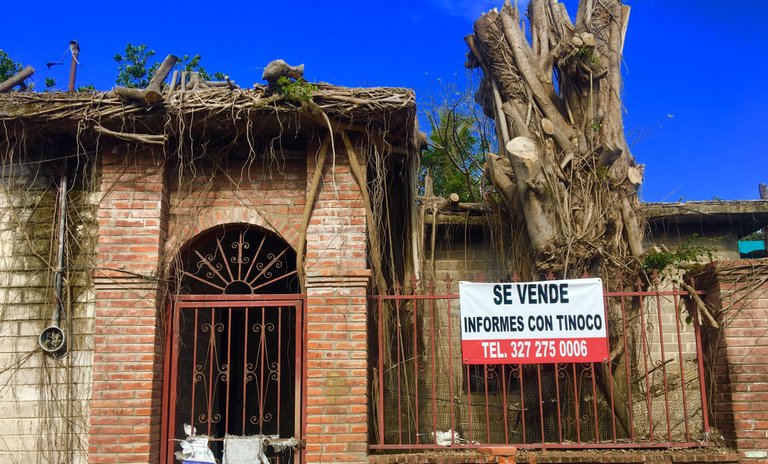 I walk by this beautiful old building almost every day. When I first arrived in town last winter this giant banyan dominated the neighborhood, shading the entire street and buildings all around. When they put the property up for sale a few months ago, the tree was cut down. It made me sad, but I'm happy to report that it's not dead.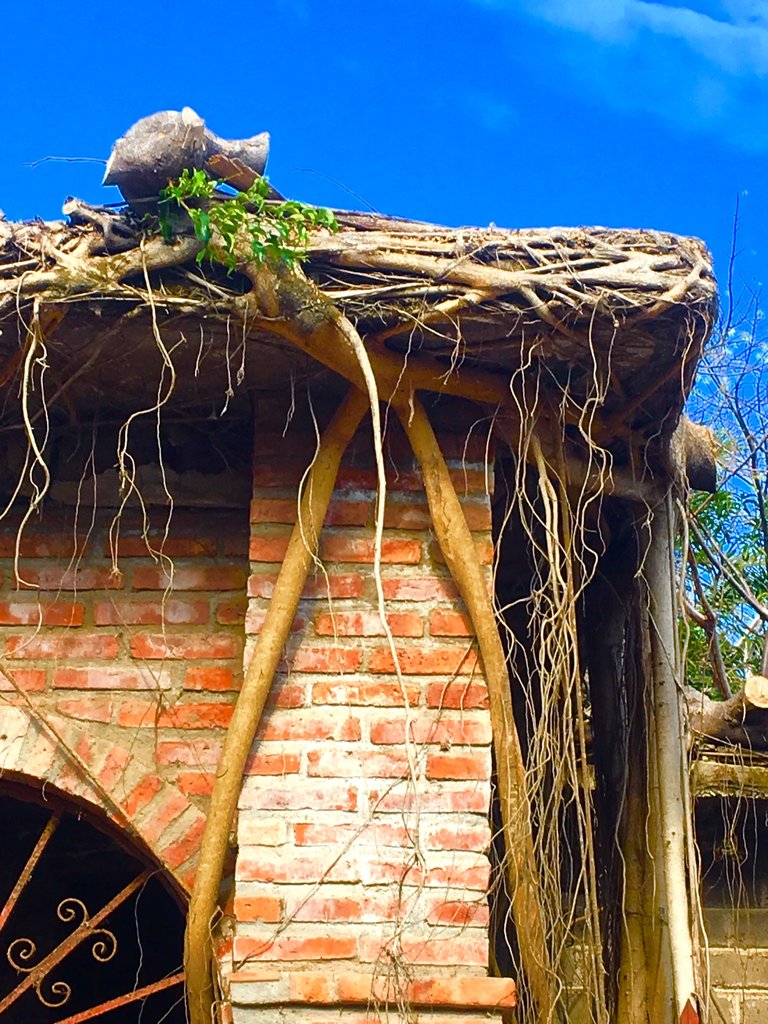 I think it'll be really hard to kill this old tree actually. Soon it will be covered in green shoots like this, and will look beautiful and very much alive.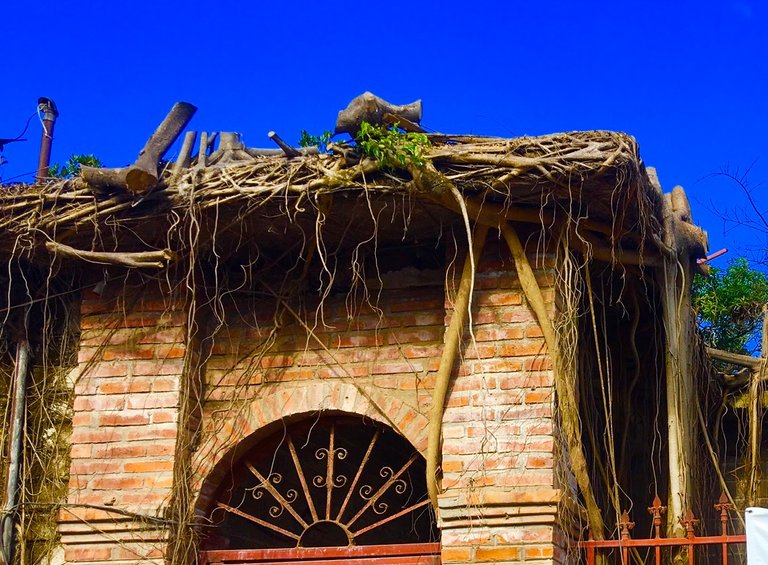 I wonder how much they're selling this property for. This is still a mostly undiscovered little beach town and properties like this can be pretty cheap. If I could, I would invest here for sure. It's going to change fast, it is changing fast. I've seen several beautiful new buildings go in since last December and lots of restorations.
I wonder if the building could be resorted without removing the roots. Probably not, but it would be an amazing property if it could.
This post was inspired by @kus-knee who has
challenged us to enter original photos of ridiculous roots.