¡Hola querida comunidad de Hive!
Hello, dear Hive community!
Hoy les contaré un poco sobre un dúo que conformé con una muy buena amiga que me ha acompañado en gran parte de mi carrera musical y algunas de las experiencias que vivimos. ¡Espero lo disfruten!
Today I am going to talk about a duo that I conformed with a great friend who has accompanied me in a big part of my musical career and some experiences we have lived together. Hope you enjoy it!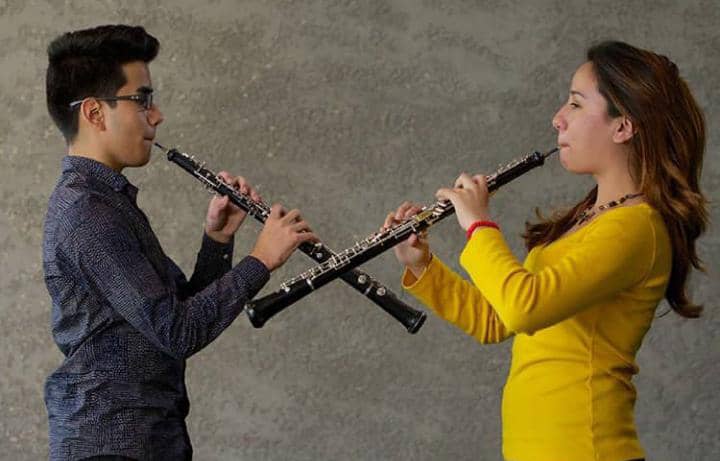 El nombre "Aulós" surge de lo que fue un instrumento musical de viento de la Antigua Grecia. En la mitología griega, este fue inventado por Atenea y este tenía la particularidad que utilizaba una boquilla llamada cañas de doble lengüeta, tal como mi instrumento, el oboe. (En mis anteriores post ya he hablado un poco sobre las cañas, y en un futuro haré un post solo de ellas, los invito a leerme y a estar atentos).
The name "Aulós" arises from what was an ancient Greek wind musical instrument. In Greek mythology, this was invented by Athena and this had the peculiarity that it used a mouthpiece called double tongue oboe reed, just like my instrument, the oboe. (In my previous post I have already talked a little about the reeds, and in the future I will make a post only of them, I invite you to read me and be aware of it).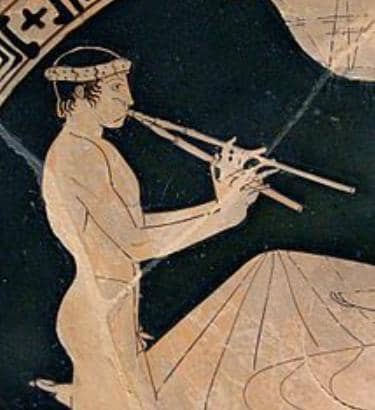 Como pueden observar, este tiene una gran similitud con el oboe y además parece una sola persona tocando ambos oboes.
As you can see, this has a similarity with the oboe, and it looks like an only one person playing both oboes.
Y eso era lo que queríamos reflejar, ya que desde el primer momento que tocamos juntos hubo una gran facilidad para afinar y entrelazar sonidos entre ambos, por eso el concepto de una sola persona tocando ambos instrumentos.
And that was what we wanted to reflect, since from the first moment we played together there was a great facility to fine-tune and interlace sounds between both of us, that is why the concept of a single person playing both instruments.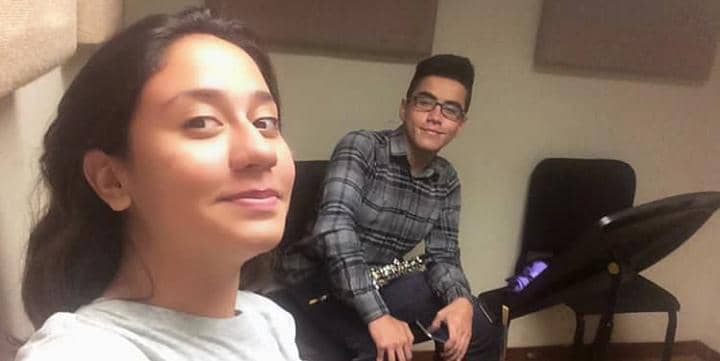 Esta iniciativa nació precisamente de esa gran conexión y facilidad a la hora de tocar juntos, siempre estudiábamos juntos, tocábamos juntos la orquesta y además nos hicimos grandes amigos. Por todas estas razones nos parecía una genial idea seguir compartiendo y realizando conciertos juntos, pero ahora como un dúo.
This initiative was born precisely from this great connection and facility when we played together, we always practiced together, we played in the orchestra together and we also became great friends. For all these reasons it seemed like a great idea to continue sharing and performing concerts together, but now as a duo.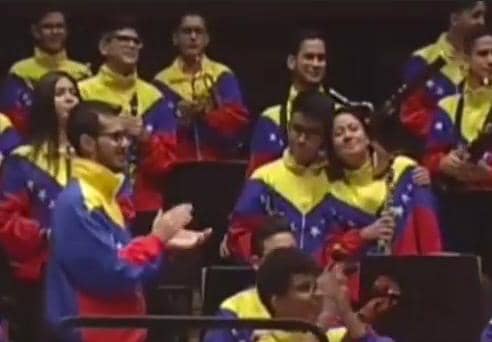 Tuvimos la suerte de tocar juntos en 3 orquestas distintas, la Orquesta Sinfónica de Caracas, la Orquesta Sinfónica Nacional Juvenil de Venezuela y por último la Orquesta Sinfónica Simón Bolívar de Venezuela, siendo esta la última de ellas. (Por ahora).
We were lucky to play together in 3 different orchestras, Caracas Symphony Orchestra, National Youth Orchestra of Venezuela and finally the Simón Bolívar Symphony Orchestra of Venezuela, this being the last of them. (For now).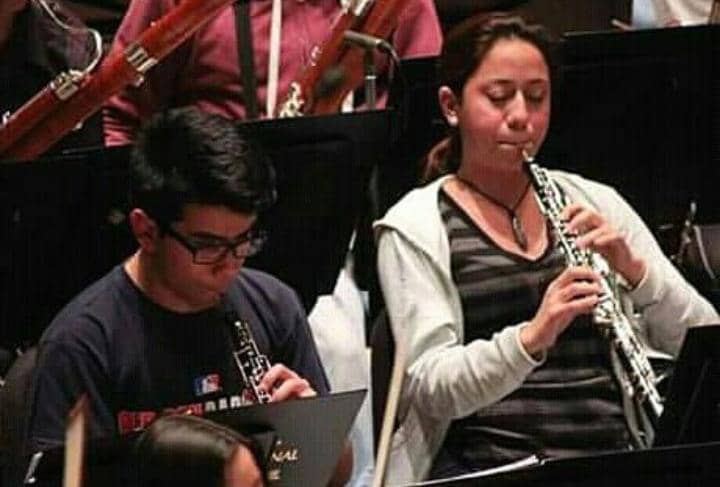 Además de tocar en muchísimos conciertos juntos en las diferentes orquestas, también tuvimos muchos conciertos solistas, viajes por el mundo, y sobre todo, grandes momentos de amistad.
In addition to playing many concerts together in the different orchestras, we also had many solo concerts, world trips, and above all, great moments of friendship.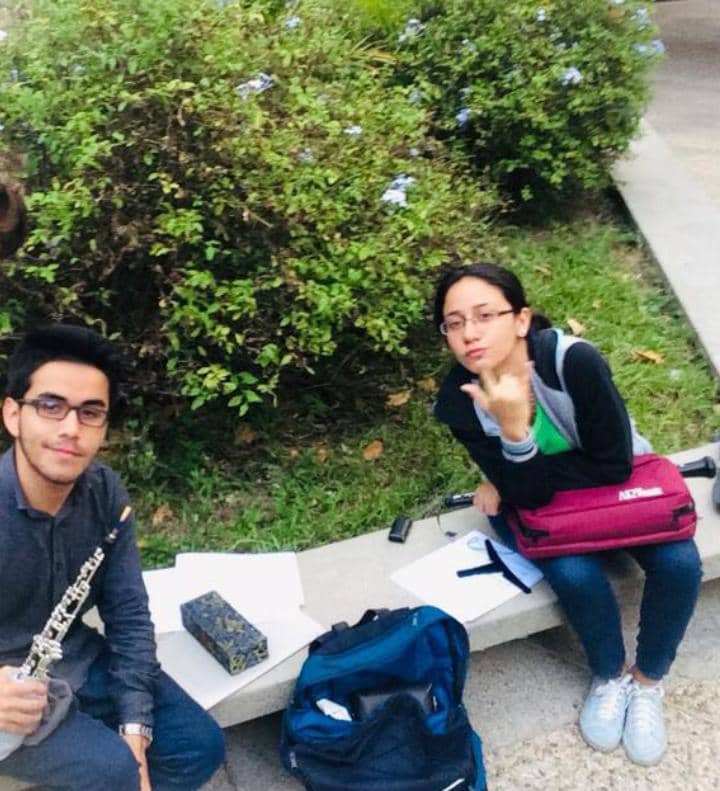 Hoy día nos encontramos en diferentes países, pero la amistad y la esperanza de volver a hacer música juntos está más que vigente. Así que he decidido contarles un poco sobre esta importante parte de mi carrera y vida con la esperanza de que el desenlace sea un posible reencuentro.
Today we are in different countries, but the friendship and the hope of making music together again is more than valid. So I have decided to tell you a little about this important part of my career and life with the expectation that the outcome be a possible meeting.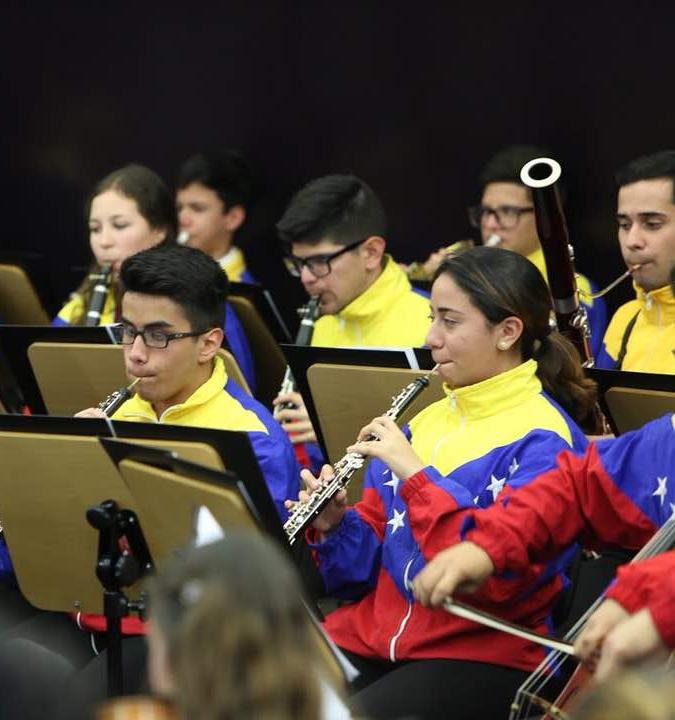 Espero hayan disfrutado de esta pequeña introducción y estén atentos a mis próximos post dónde les relatare cada una de esos grandes momentos y experiencias.
I hope you enjoyed this little introduction and stay tuned to my next post in which I will tell you about each of those great moments and experiences.
¡Muchas gracias!
Thank you very much!