Memento Park, Hungary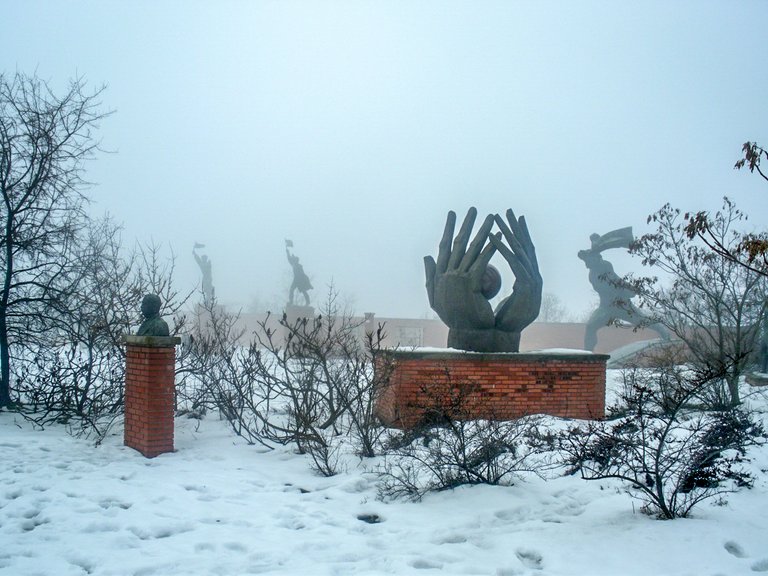 Hungary's Socialist past has been preserved at Memento Park and within easy reach by public transport (tram or bus) 10 kilometres outside of Budapest centre.
It was snowing on the day I visited. Although I had a basic camera with me and my photos aren't so great, the weather added a gloomy atmosphere. Very different to the photos you would take during the summer and oeak tourist season.
Opened in1993, Memento Park is an open-air statue museum with approximately fifty old communist leader statues which were erected in the streets of Budapest between 1947-1988. These statues and plaques boasted the ideology and leaders of Communism and were saved from destruction after the fall of the Iron Curtain in 1989.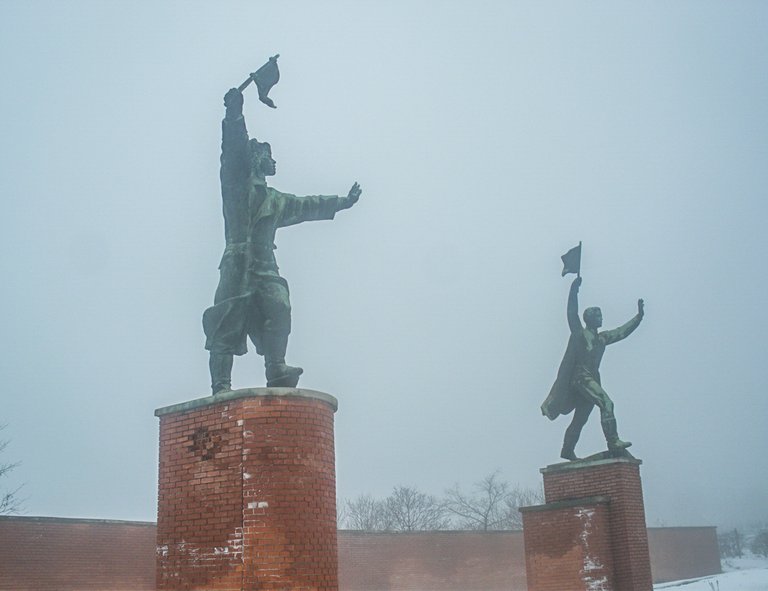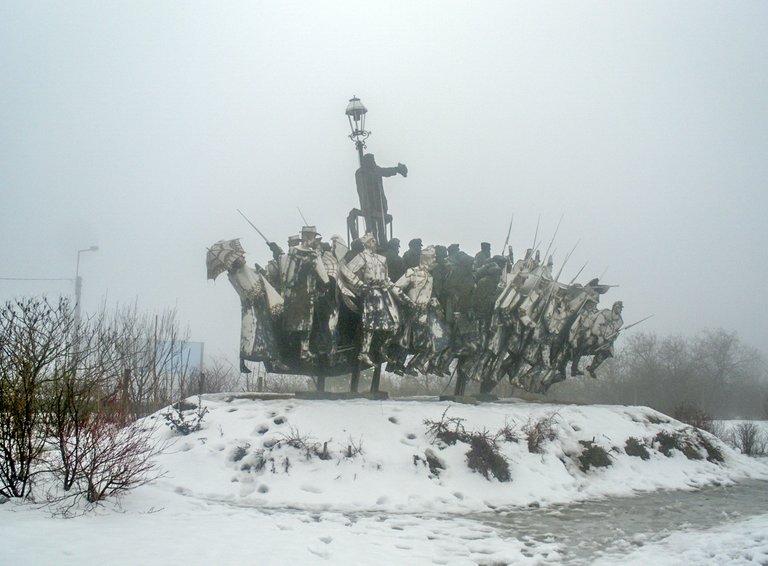 There is also an exhibition centre in an old barracks building displaying the events of the ill-fated Hungarian Revolution in 1956 and what life was like during the Soviet occupation in Budapest up to the 1989-90 political changes.
The highlight for me was the documentary secret agent film called "The Life of an Agent" which is shown in the exhibition. Unintentionally entertaining in black and white film, it explains how to recruit an agent, how to bug an apartment and other secret surveillance methods.
Getting there: The park is open every day from 10:00am until sunset. Public bus transport to Memento Park is available from Kelenföld vasútállomás (railway/metro station) with buses no. 101 and 150 to Budatétény vasútállomás/Memento park.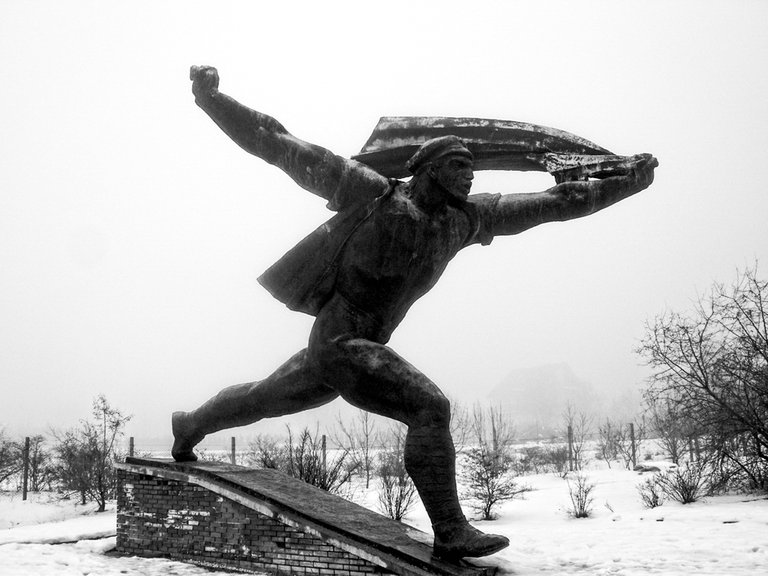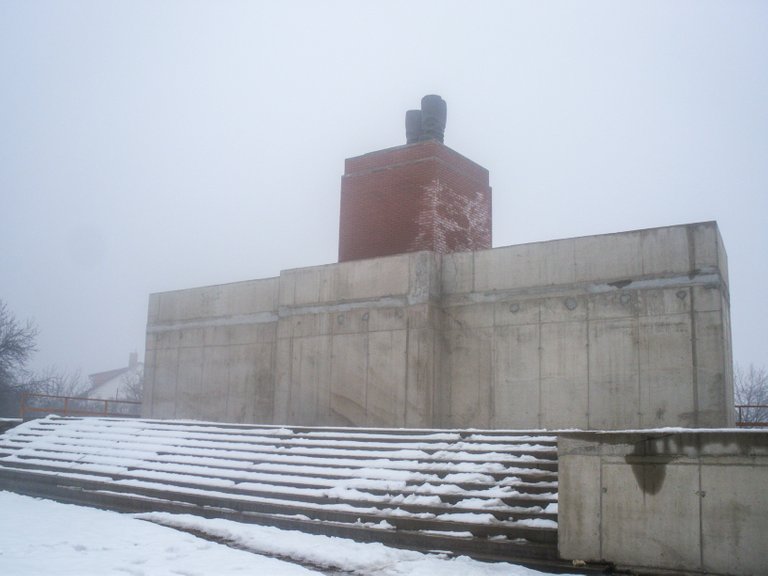 All that is left of Stalin. His boots.
---
All photos taken by myself.