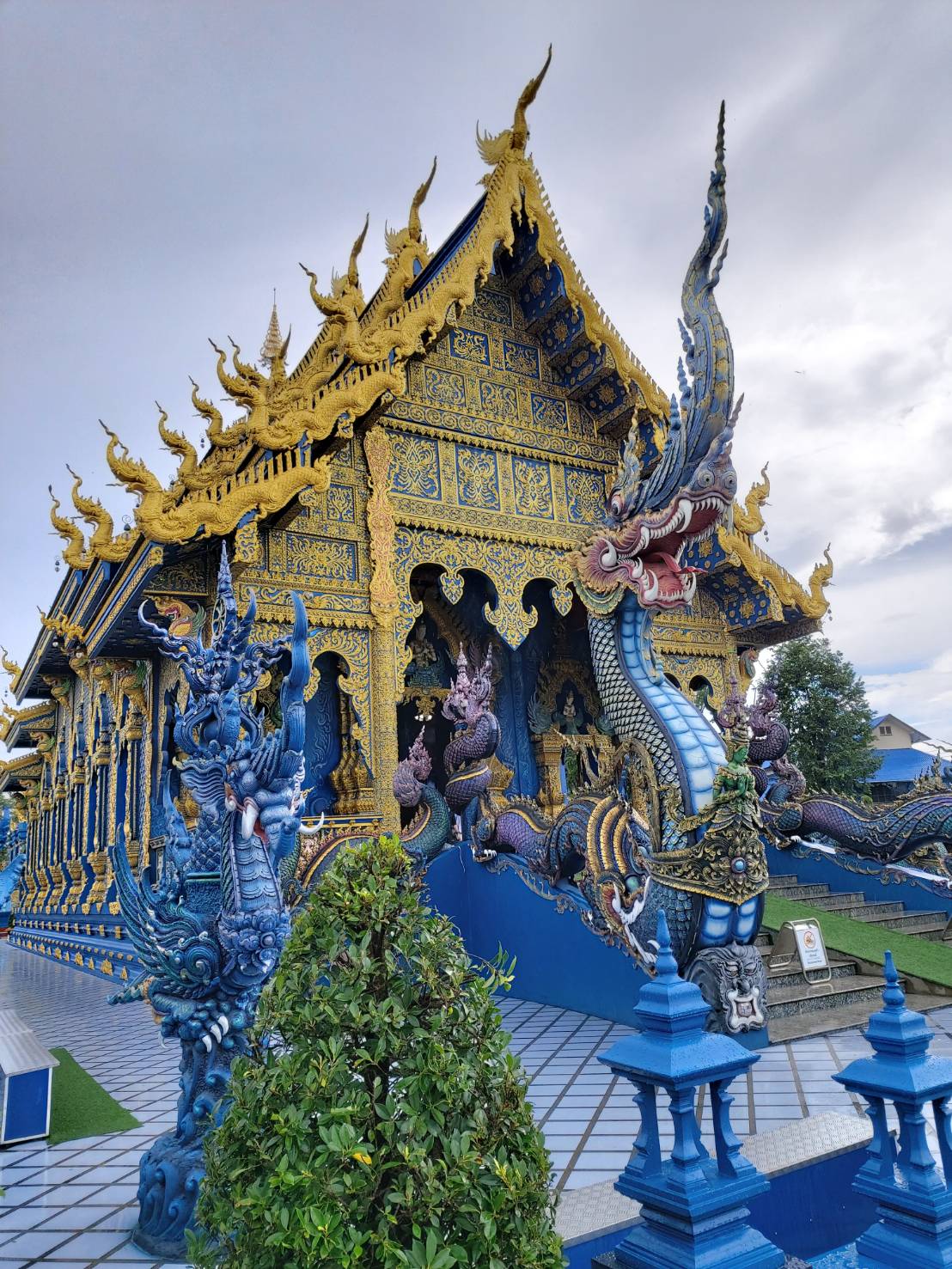 Most temples in Thailand are well-known because of the beauty of arts and architecture. If you visit Thailand, you will see temples almost everywhere. As from my several posts in the past, you already saw some samples of the beautiful temples. Today, I would like to show you another new temple named "Wat Rong Suea Ten".
This temple is situated in Chieng Rai, in the North of Thailand. It's famous and considered as one of the popular tourist destinations due to its unique beauty.
The meaning of the name of this temple is as follows:
Wat means temple
Rong means channel or creek
Suea means tiger
Ten means dance
It's said that many tigers lived in this area in the past.
The buildings, especially the "viharn" (the main building of the temple), have magnificent architecture and wonderful arts.
The colors of the buildings are outstanding and very attractive; i.e. they were painted with the blue color shade, that looks like the bright sky, contrasting with the golden color. These make the buildings look more fascinating. (it's believed that blue is the color of Dharma - the teaching of the Lord Buddha.)
So, it is well-known as the "Blue Temple".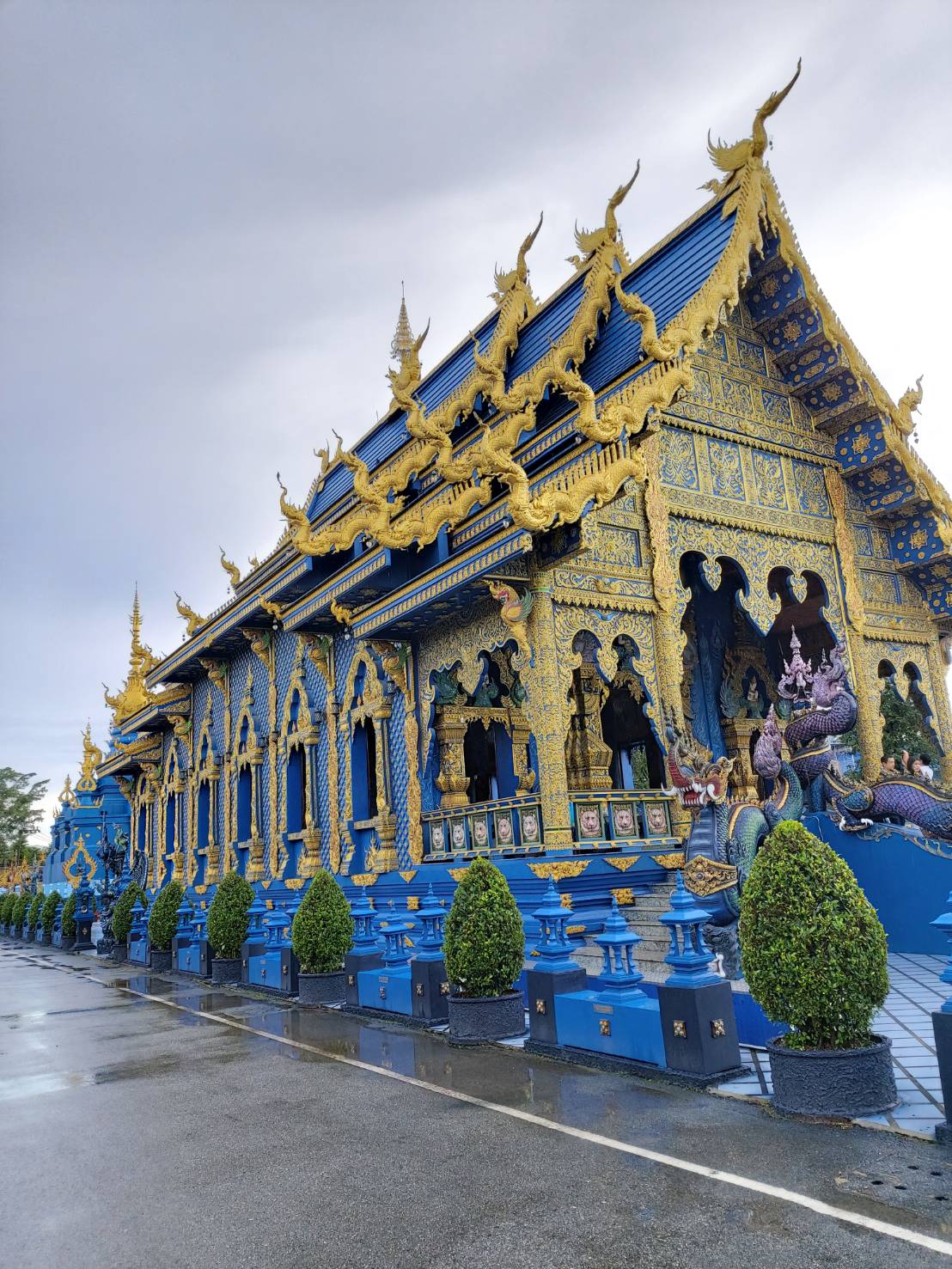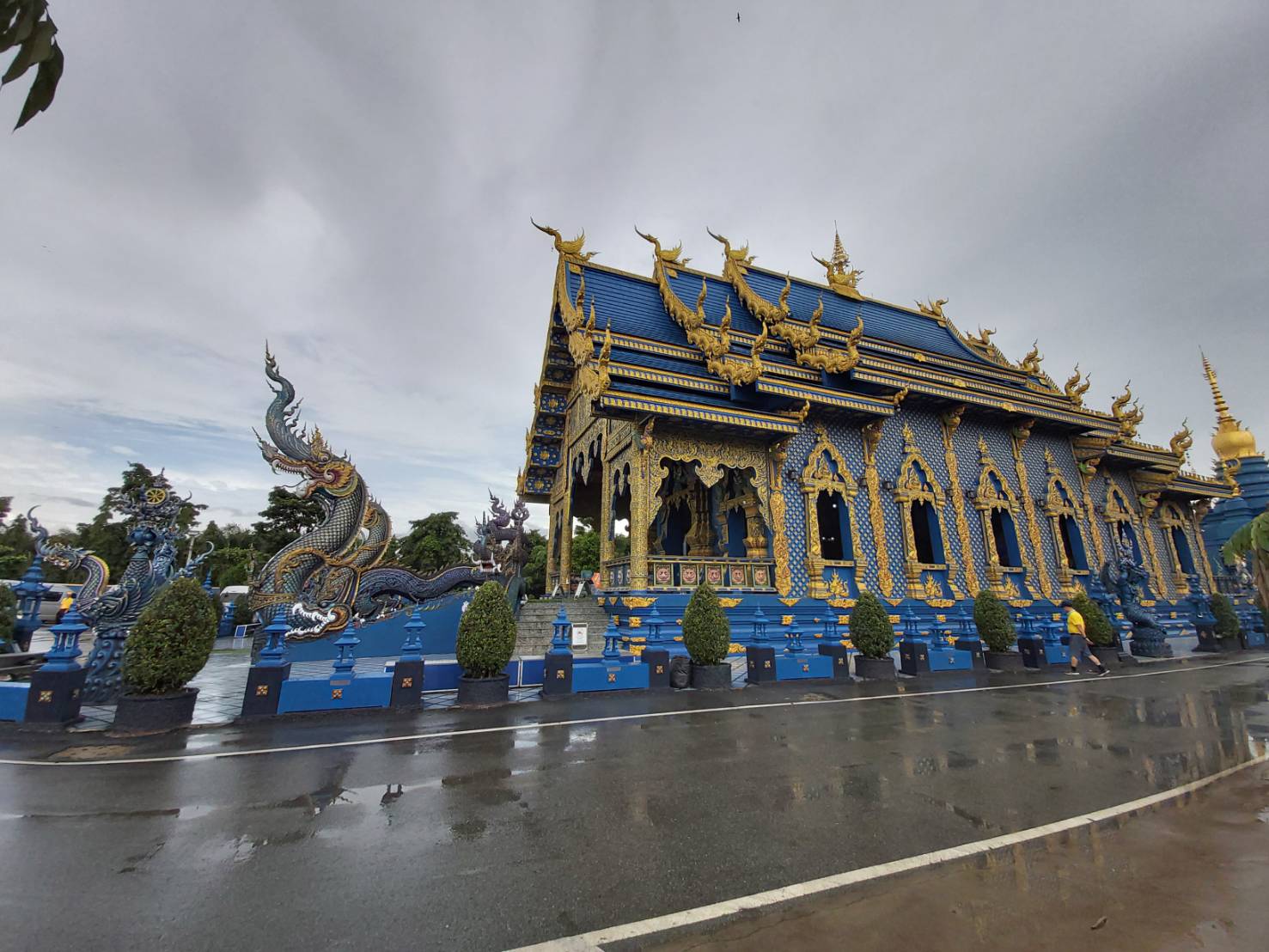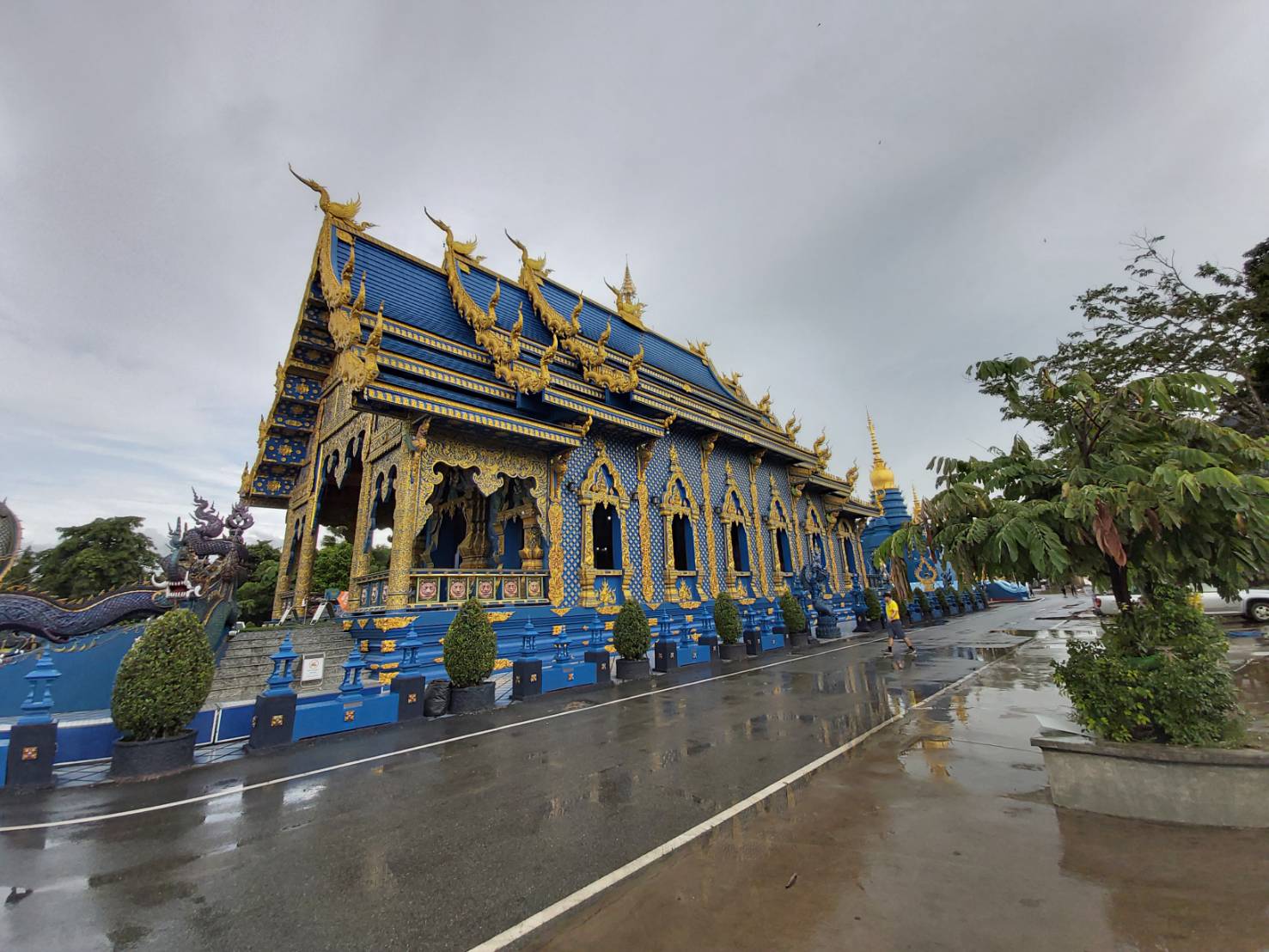 As advised before, "Naga" plays an important role in Buddhism. Most temples in Thailand have "Naga" sculptures as decoration.
And these two "Nagas" at both sides of the stairs are very gorgeous.
They are really huge and look dignified. Besides, they have vivid curves that look fantastic.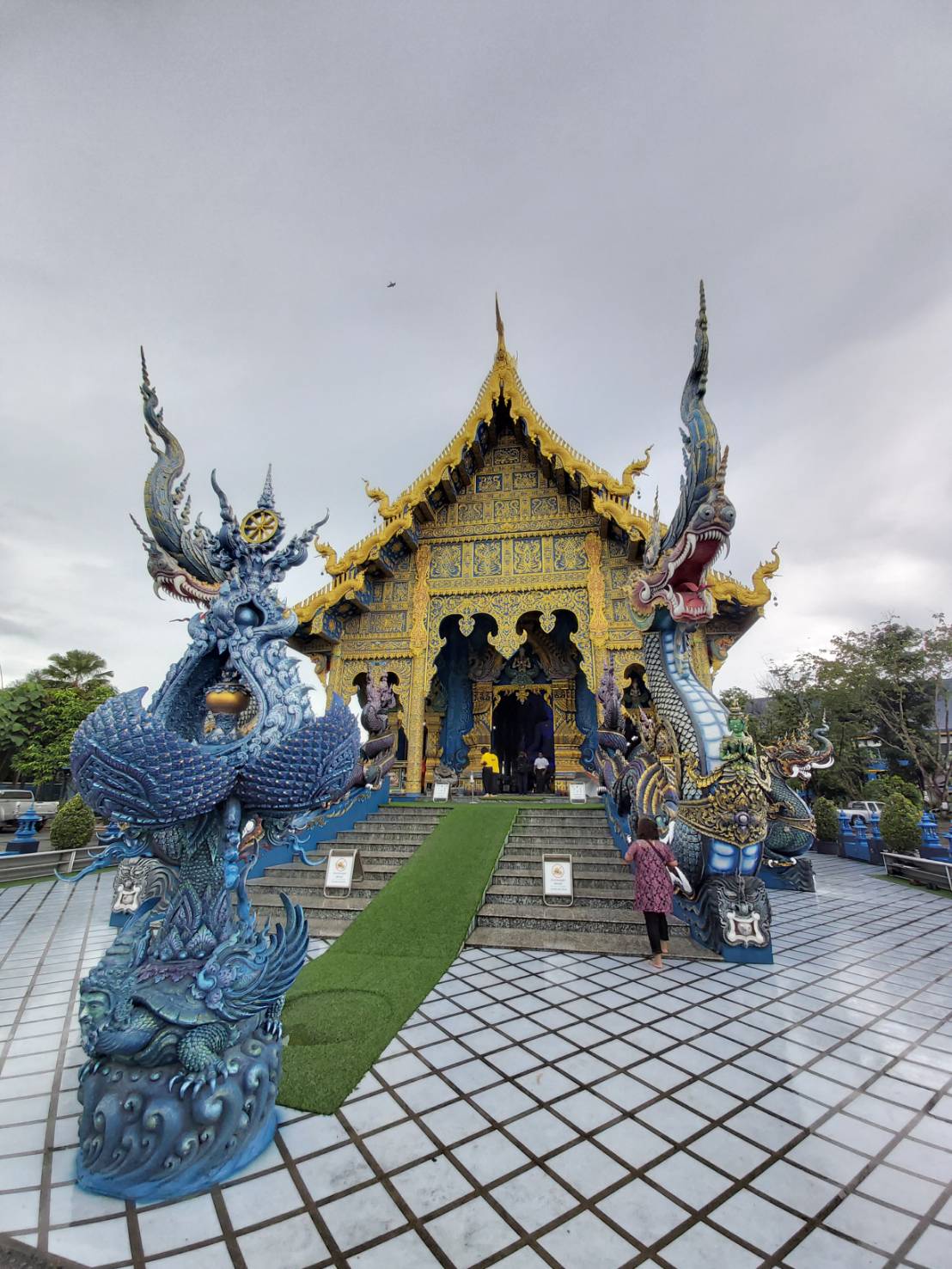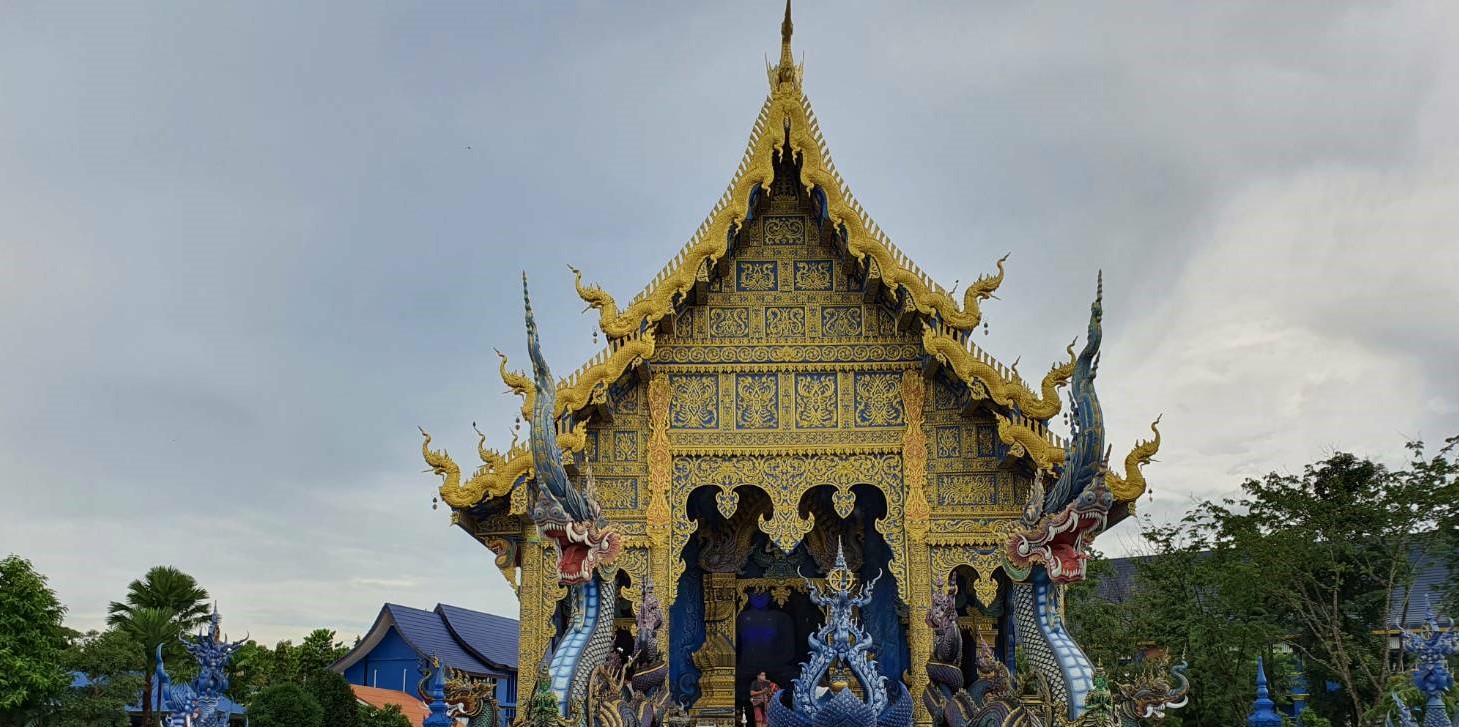 In the following photos, you will see the sculptures of animals in the Buddhist stories around the "viharn" and on the roof.
They are all amazing.
The small golden and blue Chedi (or pagoda) that you can see in the far distance is marvelous.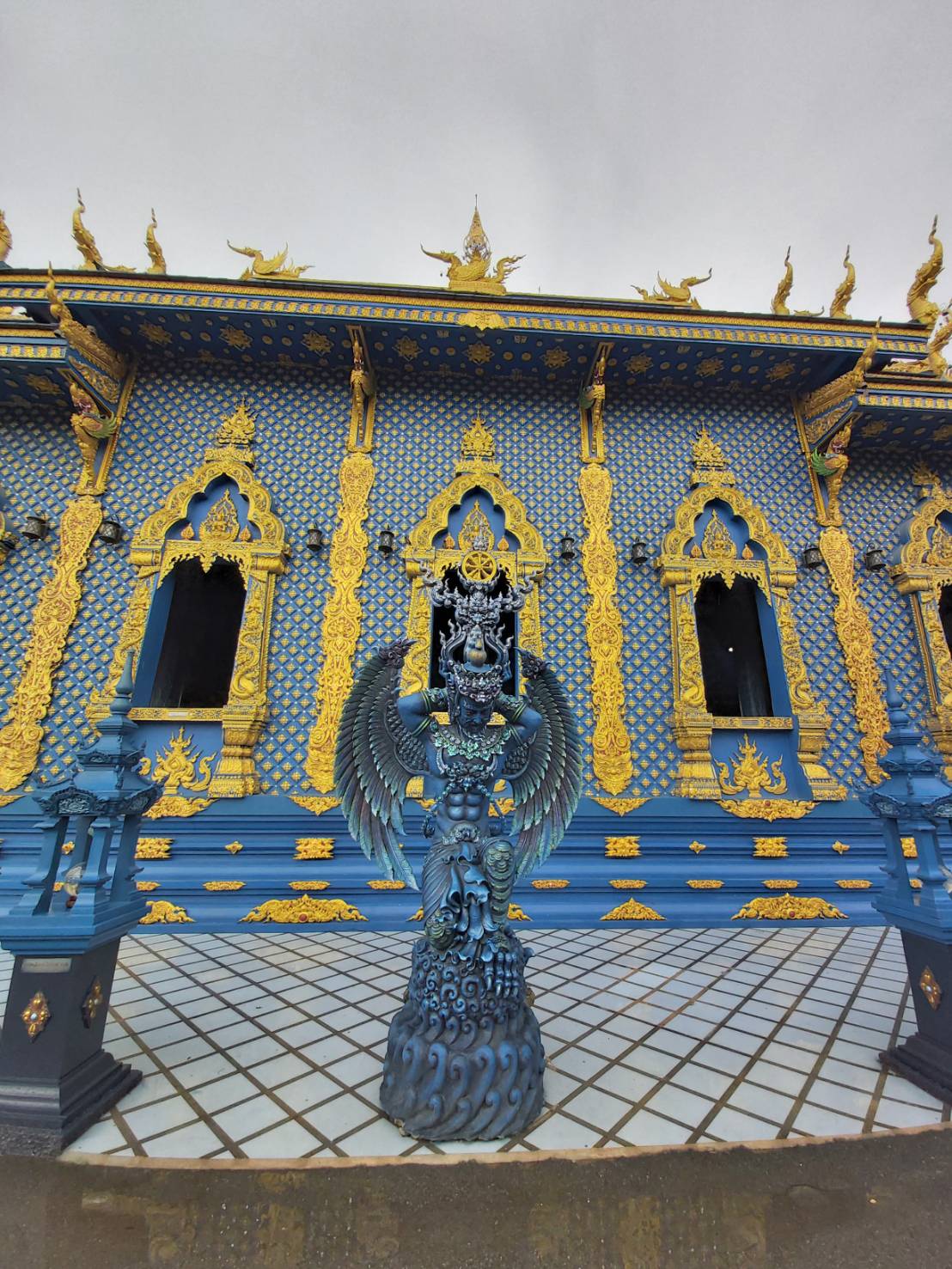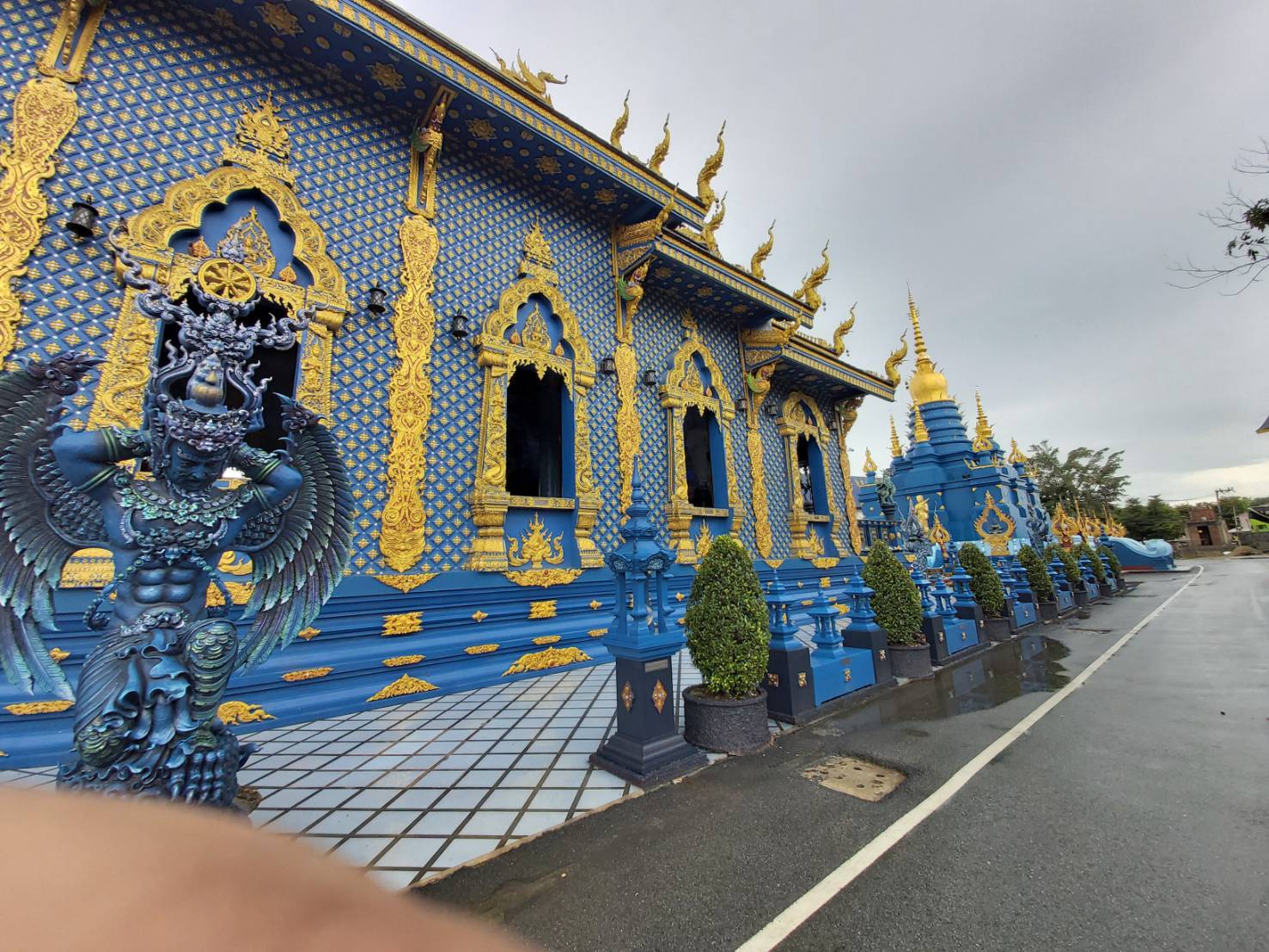 The below huge white images of the Buddha are magnificent and look outstanding among the blue statues.
In the photos, you will also see the lotus and the Dhammajak which are ones of significant symbols in Buddhism.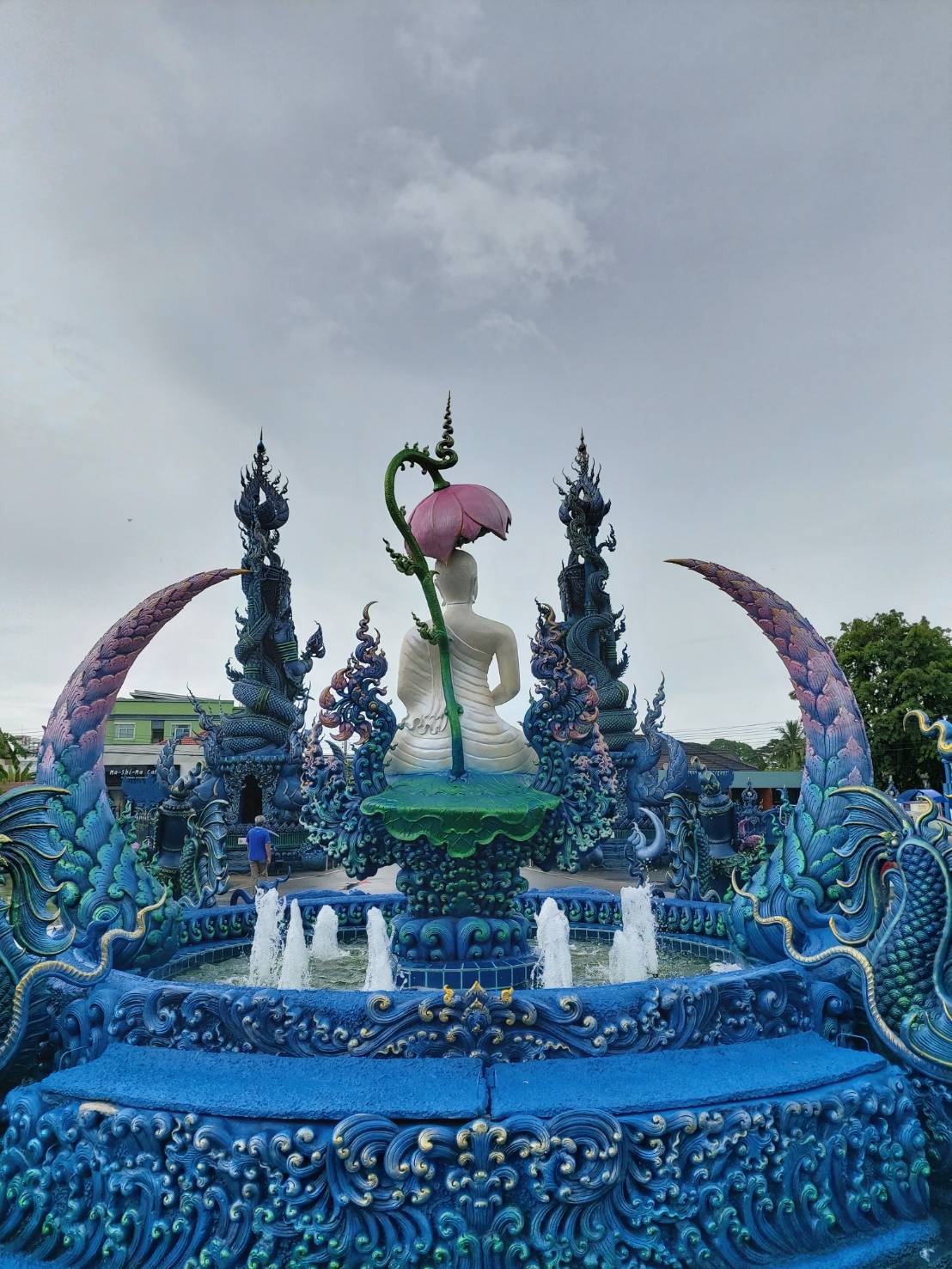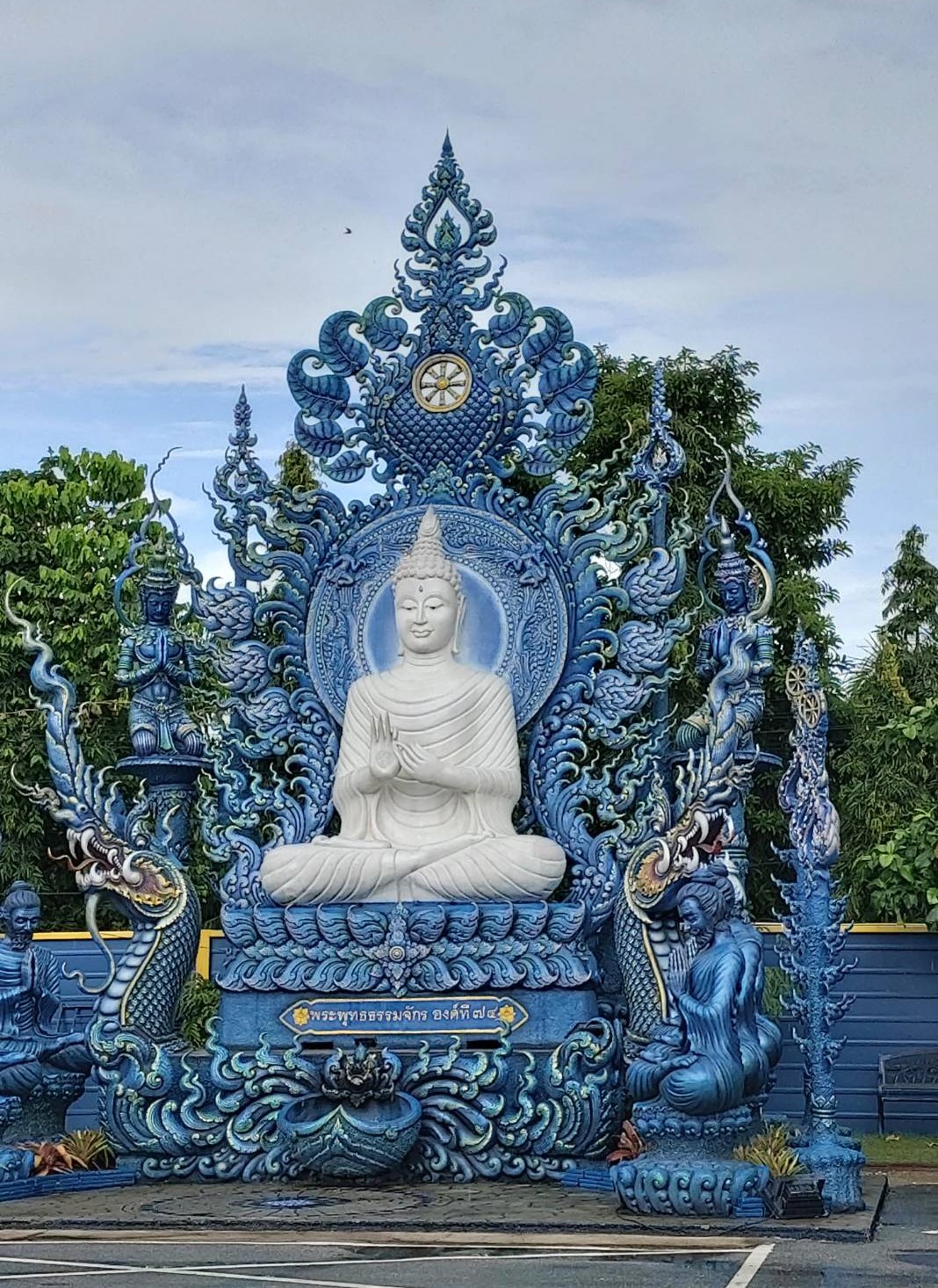 I bet that if you are the ones who love arts and architecture, you would love this temple, for sure.
P.s. These photos were from my sister's recent trip to Chiang Rai. It's unfortunate that it rained on that day, so the photos are not bright..... So sorry for this!