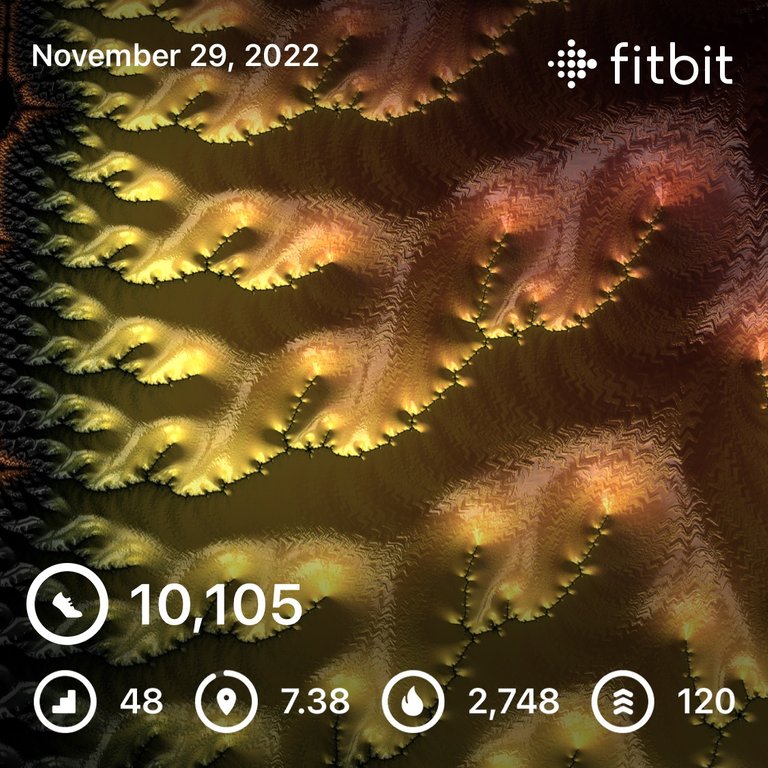 While I have still been drinking coffee in the morning (but half of what I used to), This werk (WTF?) this week (you know what? I think the autocorrect thinks it's German…that's why it keeps capitalizing everything and putting in weird words 🤔😖) I decided to cut out the Red Bull in the afternoon. I'll be honest, I have been craving it with lunch, but I do think it's helping to improve my sleep.
Got to bed a bit earlier last night than I have been, round about nine, was up between one thirty and two and moved out to the couch, but then slept until being woken up at seven. I did end up with eight and a half hours, though, and I didn't drag too badly, though I did lay like a bump on a log pretty much most of the day watching the fooooosball games.
Not a whole lot interesting to note about the morning routine, just the usual. I suppose there was some nice pings that I won some Pizza giveaways; Beard's got the 'rona though, so just being patient for those to come through (gotten a couple already though 🤑).
Cryptos were down slightly, but still in the same range; unfortunately that means I've lost some more ground with my alts on Polygon. Losing nearly .5 ETH again. 🤬😭
Otherwise, went through and took care of all the normal stuff to get my post ready for the day and got the skeleton more or less done, but then got chatting and lost track of time. Went back to working on my post (with a late start, so crunch time) and then realized it was Tuesday and I'd missed the first half of the PIMP meeting. 😱
Quick hopped over for that but again had to split my attention some and try to get my post done…I did, but not in time, was ten minutes late for my completely arbitrary posting time of ten o'clock. 😛😂
The meeting was pretty helpful again…a couple meeting ago I got the Genesis League stuff figured out (which is bonus money even if it's falling fast) and this time I mentioned that I was frustrated with King of Duels since I can't see any of the balances and when I claimed my tickets they just disappeared.
Turns out I needed to go into the market tab and then into the objects tab and there I'd find the tickets. I was able to get in and use them (got an NFT, a non NFT, and some BUDS) and I have some more I wanted to stake from pools, but it didn't work. 😡
Last time I tried to deposit it didn't work either, had to go into their Discord and have them fix it manually, this time it didn't even get that far, just fired an error. I went to their server to let them know there's an issue, but no response yet…probably tell me to clear cache. 😝
Anyway, After the meeting finished up and I got my post published and shared I sort of thought about going out for a walk, but it was nasty out again and there was a World Cup match on TV, so that was sort of a gimme.
Today was the end of the Groups A and B and the Netherlands beat Qatar two null in a fairly dominating game. At halftime (and in between the games) I started working on preparing for teaching calculus; I'd been studying and that, but hadn't worked on my notes or examples at all. 😱
The second game was a nail biter between the United States and Iran (of course I had to watch that!) and it was ein or Go Home (goddammit ein or go home - win, faaaaack!) and the US squeaked by into the knockout stages with a one to nothing win (was two, but it got called offside)! 👍💪
I had some more preparation to do after the games as well, but I did get sufficiently ready in time to get a bowl of cereal for dinner and hop in the shower.
We looked at Green's Theorem for class today and saw how we can convert some hardcore nasty line integrals into double integrals over a region. We actually went through the Proof as well so they could see where it comes from and then we pounded examples for the rest of class. I got through almost all the examples I'd prepared, but only the setup on a couple of them and ended class about five minutes late.
Took me a while, as usual, to come down and I had some vegetable soup and bread that Wenche had made while I was teaching and then got ready for bed.
Got my Wombat challenges done right after the reset (hit a good chest today) and we watched some Superstore until bedtime.
[Woot! Actually done early today even with fighting the autocorrect…would be awesome to get a head start on a walk for the day, but the weather outside is frightful…]
---
The Age of Slightly Less Shittiness did not last long on dShitty and we are in full shit deluge, just waiting for negative income. Got a whopping nineteen SIM for the day, though…combine that with all the Starbits and BUDS I earned and I'm a wealthy man! 😛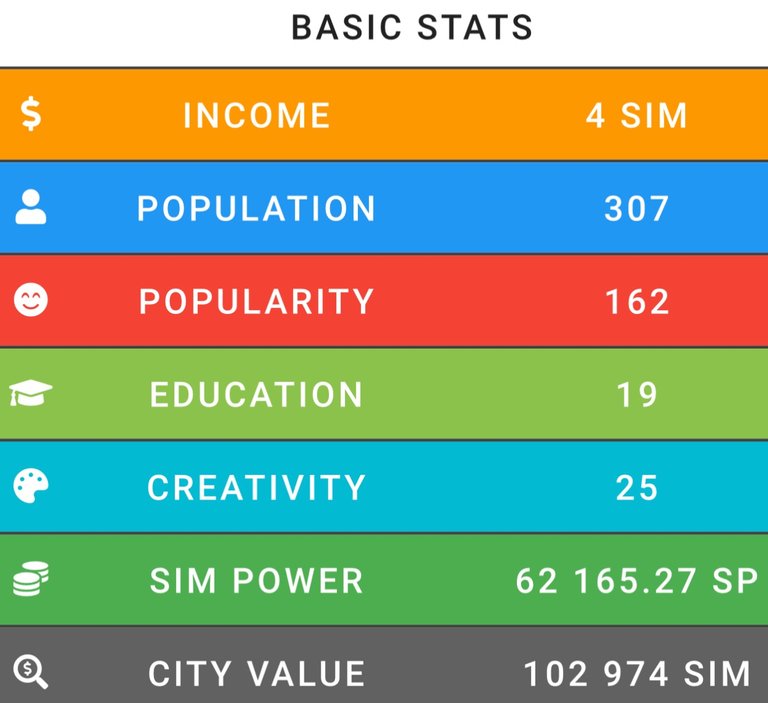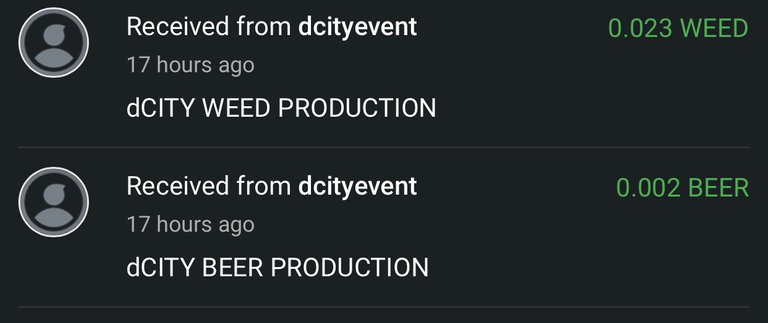 ---
I'm surprised, but my Ego is still zero on Rising Star, so sticking with missions for now. I think I won another card from the Pizza giveaways but haven't got it yet, so we'll see if that throws my Ego off or not. If I've taken anything away from this it's that I should try and design the Mythix rewards linearly…forever exponentially diminishing returns is boring and sucky…the more you put in the less you get back.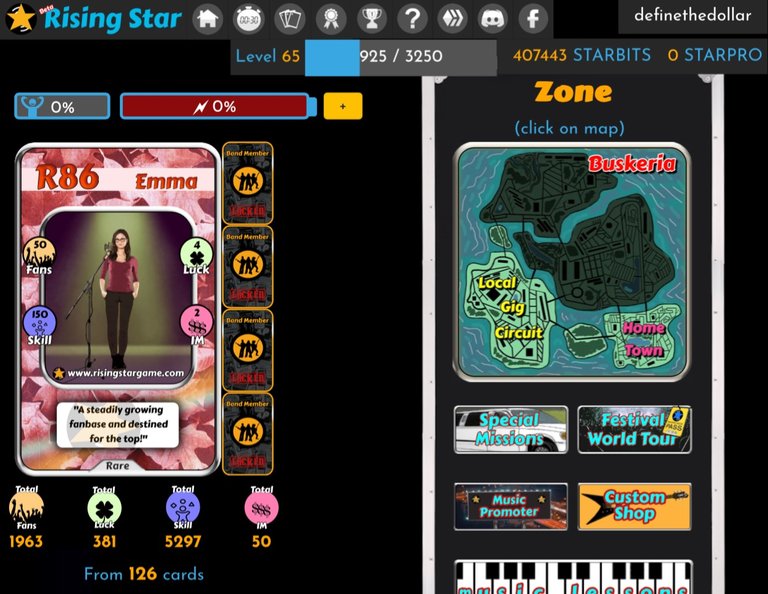 ---
Sounds like they've got some other game going now: Infernal Coliseum or something, not only that, he's asking the community to come up with ideas for avatars…outsourcing the thinking he should have done before even starting. I really need to get out of this nonsense…strictly speaking, I should have bailed the instant I realized he was the VFT guy. 😡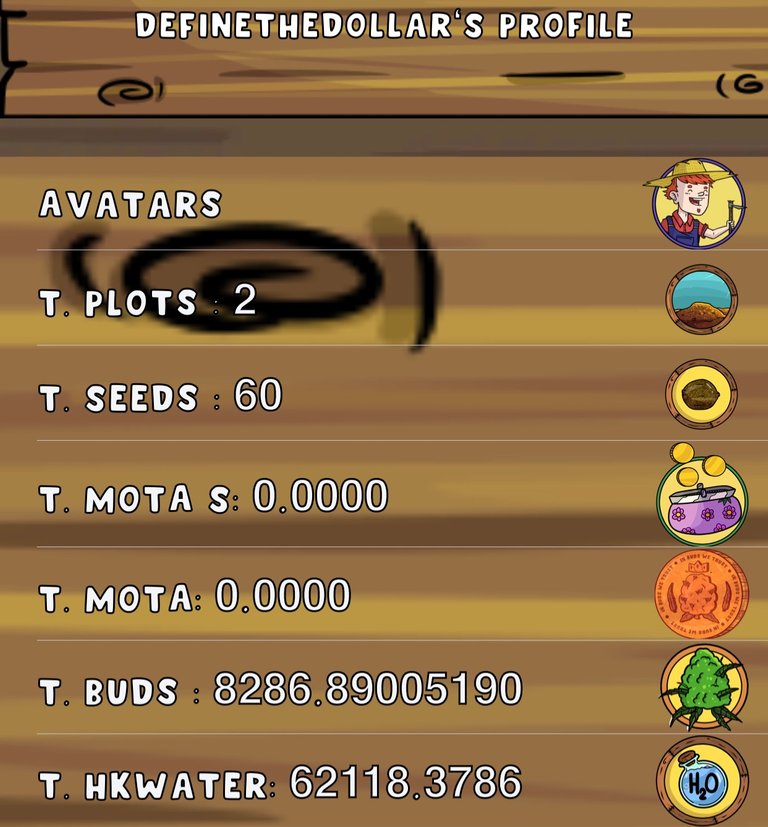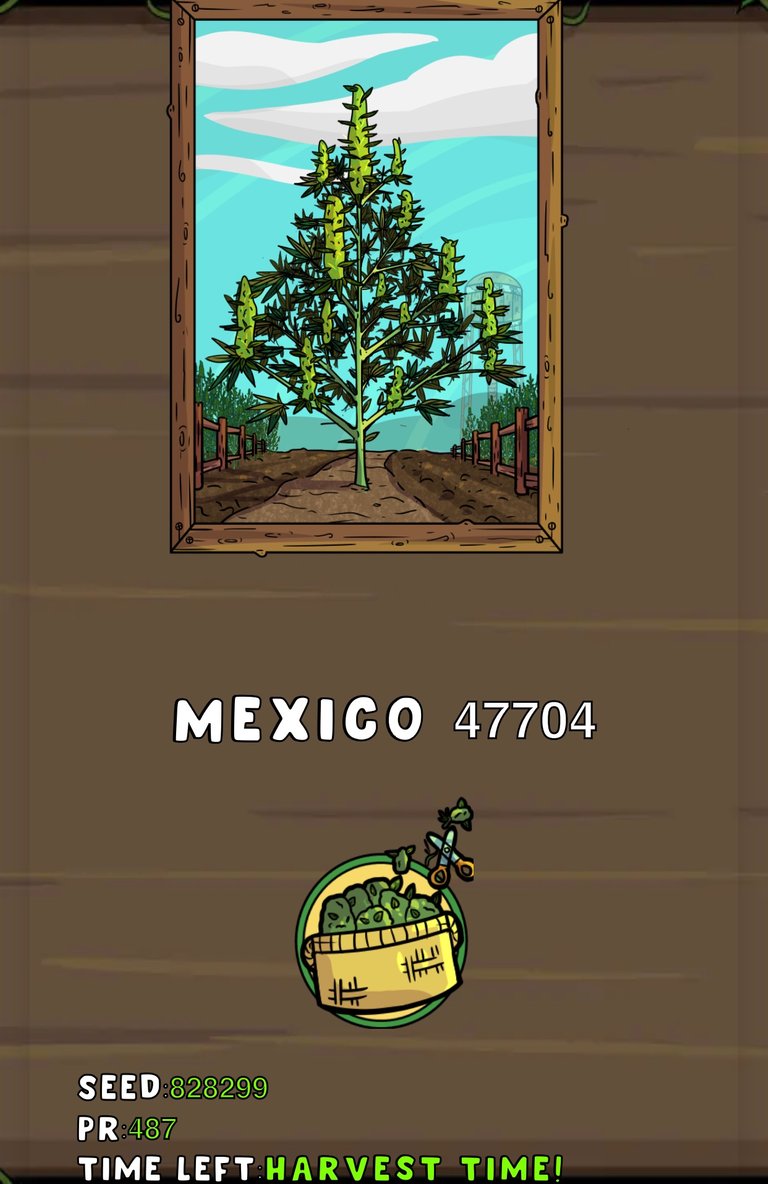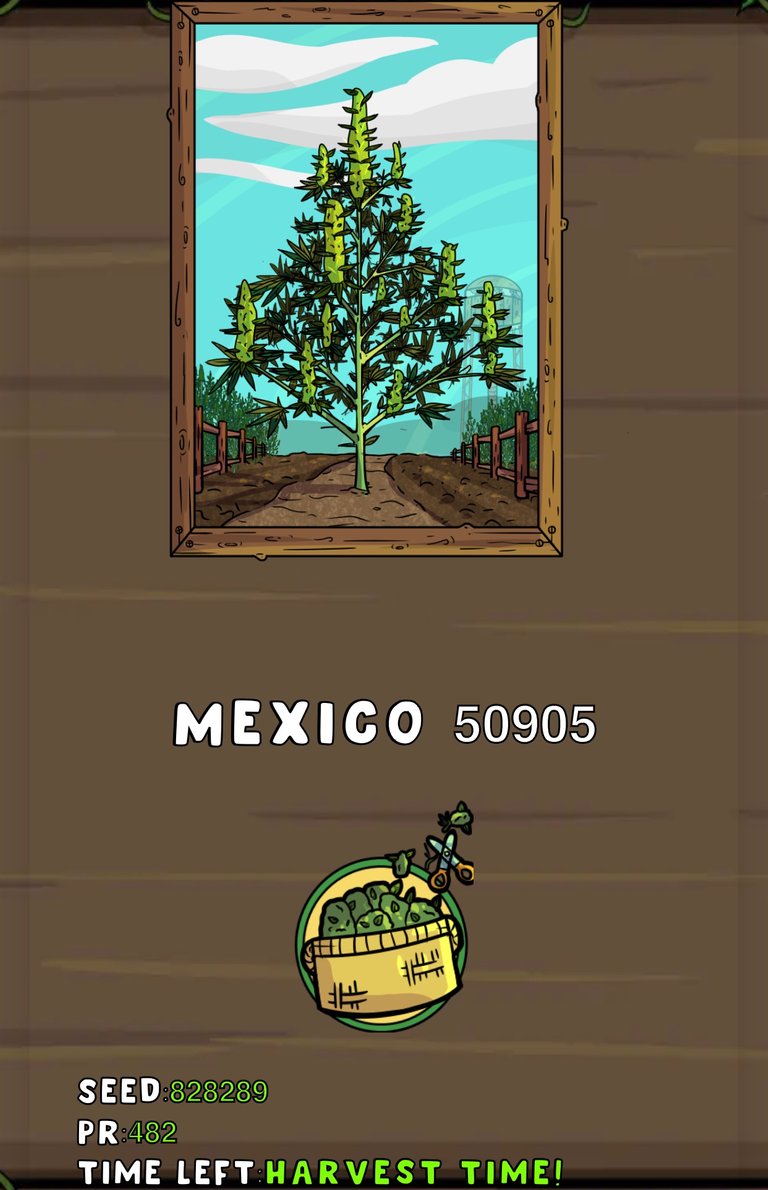 ---
Woohoo! My Splinterlands rental income went up even more to a whole $2.5 today! I feel bad for thinking it sucks and complaining, though…I am making money (however little); still, not going to be putting a down payment on that Lambo any time soon. Been saying it for a couple days now, but I should probably pull some of that DEC out so I feel like I am making some progress.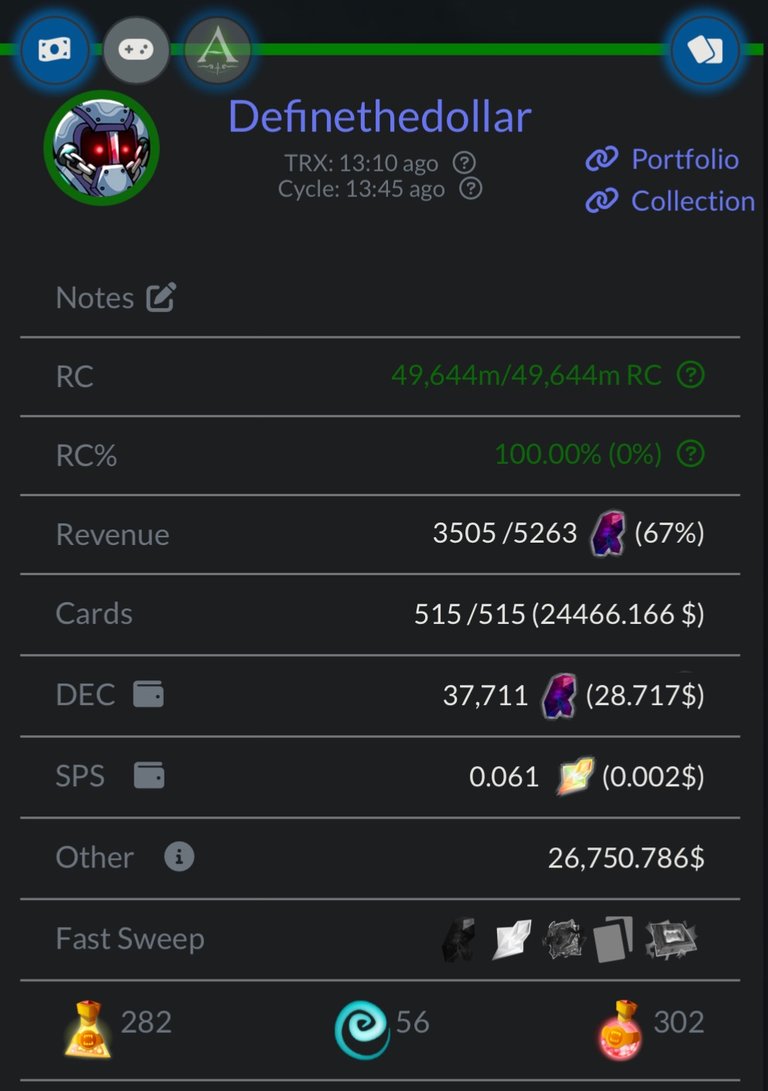 I claimed my SPS interest and paid the rental fee with it and decided to move 125 out and stake up the rest. Still haven't swapped them out yet, though.
Speaking of not swapping, I'm still sitting on the ten GLX I moved out days ago…seems to be getting worse, if anything; looking at eight cents at the moment. Can't believe it only took a week to crash that hard. I've just been staking it all…if only I could see the future.
---
Got my stats for last week. Another one of those weeks that's just a straight slap in the face…red flags everywhere except for sleep (which was absolutely awful this week and I dragged the whole time, accomplished essentially nothing, and slept like four or five afternoons away). 😡😭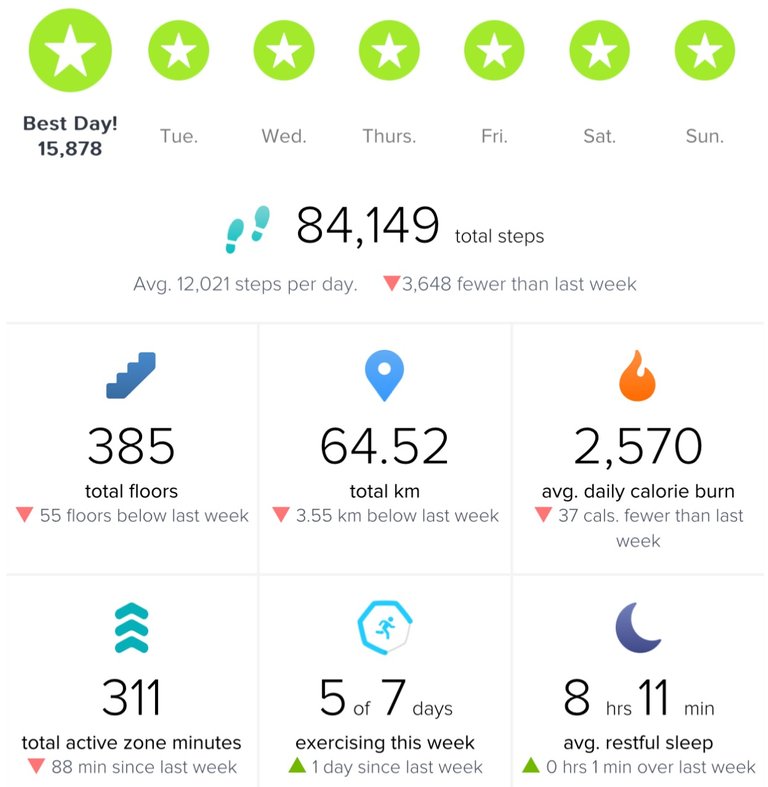 ---
Average Last 7 Days: 11,538
Lifetime Average: 14,645
10k per Day Streak: 51
Longest Streak: 204

Distance on shoes: 1224.18 km
Distance on hikers: 67.07 km
#AutomaticWin Tally: 425
#AutomaticWin Streak: 0
Longest Streak: 53
#TripleTen Tally: 118
#TripleTen Streak: 0
Longest Streak: 7
#DoubleDay Tally: 236
#DoubleDay Streak: 0
Longest Streak: 37
Highest Floors: 120
Highest Daily Steps: 41,528
Zombies evaded: 0/0
Mindfulness Diary:
Health: 86%
Satisfaction: 84%
Energy: 83%
Productivity: 74%
---
Referrals: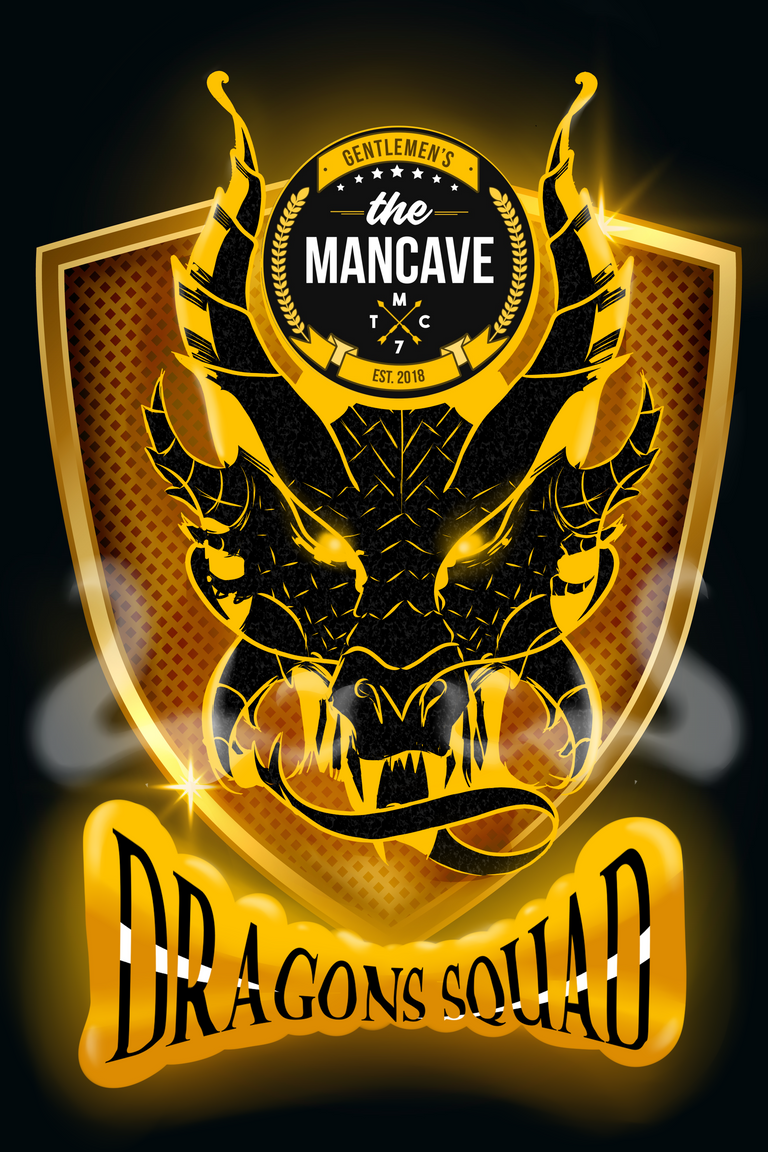 Power up and Hive on!