I had just a small shred of time, but enough to make a small grid data structure, and simple functions to paint different colors on the isometric grid.
As a first example, I therefore made another land card, namely the creek.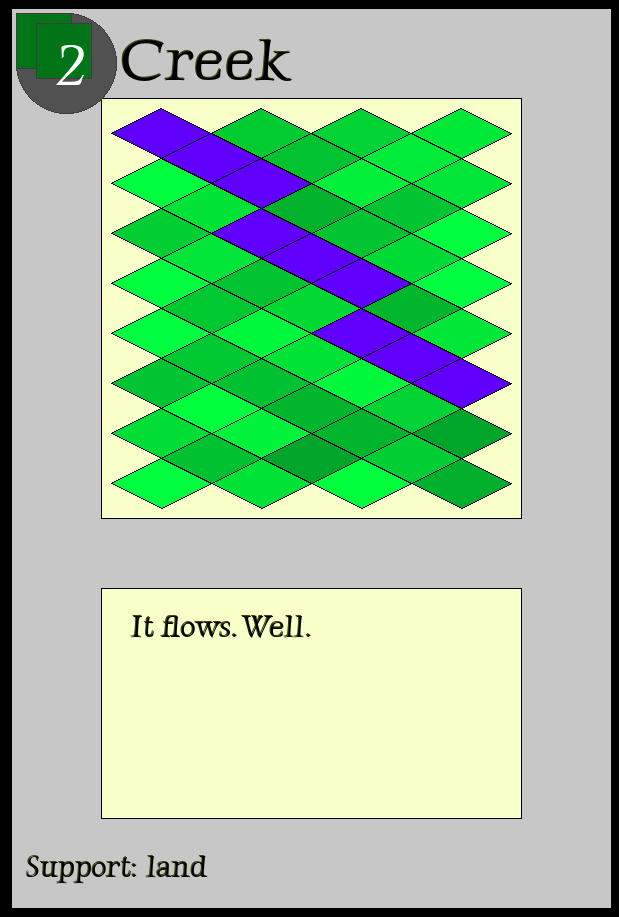 Development on Tales of Kalavia is still in very, very early days. It's also free of any hype fortunately! But I hope you appreciate these short updates as I slowly bumble along :).