You know, this time I didn't think I would succeed.
It started as usual. I found interesting engravings in an encyclopedia Historiae Naturalis, written in the mid-seventeenth century. One of its parts is about snakes and dragons!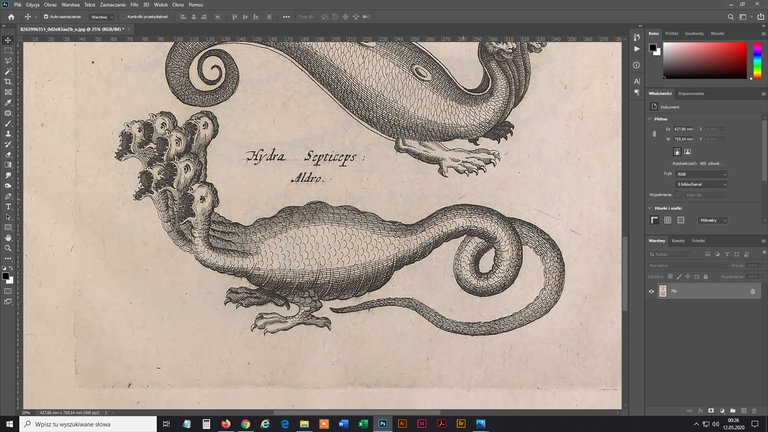 I choose one and started to retouch, but the idea for the artwork did want to come. I worked mechanically without much joy.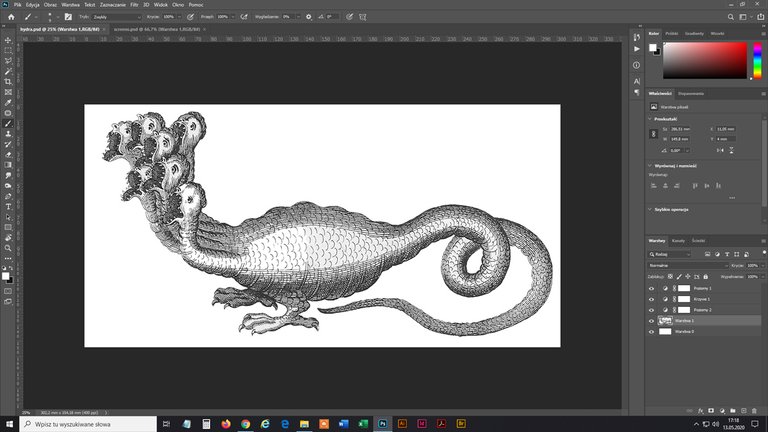 On the second evening, I decided not to finish the project, although I have already put a lot of work into it. I learned that when I force myself to do something, I always feel bad afterward. I have a sense of lost time and being inauthentic.
I rested a bit and found a different engraving - human figures certainly fascinate me :) That look intrigued me: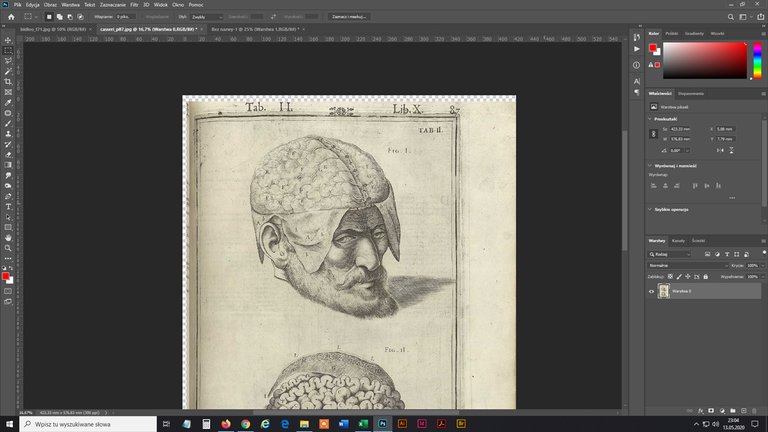 While retouching I reminded one movie. And suddenly I got the idea! I was happy because it turned out that I can use the first graphics - my work didn't go to waste.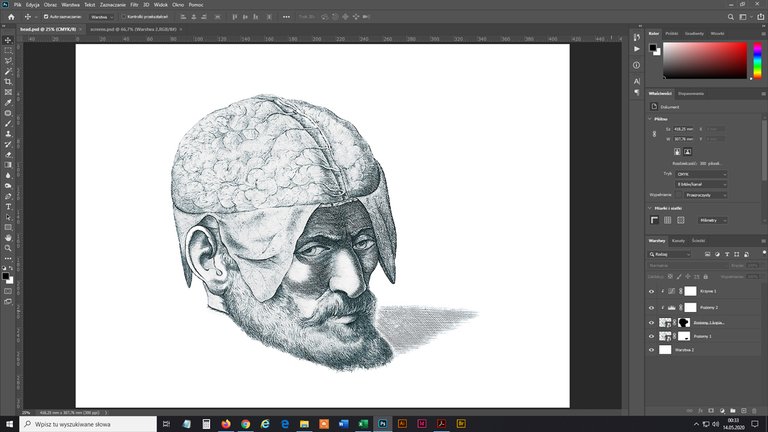 Just made a small transplant... And here is my new six... no, seven-headed friend. Now some plastic surgery. Heads must naturally grow out of the brain, I had to also unify the colors of two different graphics.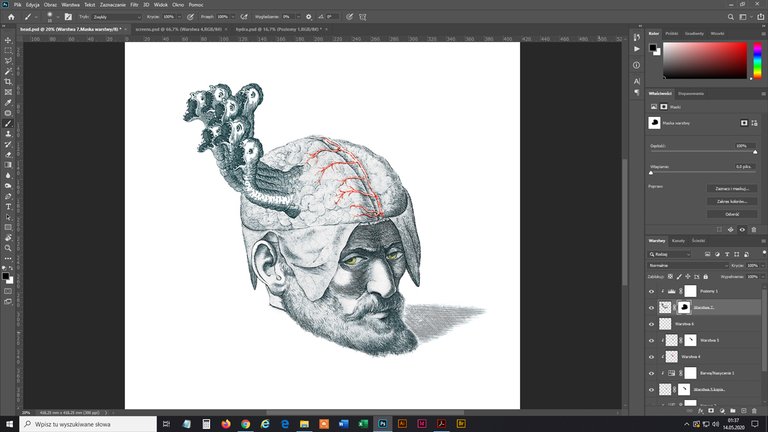 It looked much better, although I wasn't fully satisfied. There was no balance as if the head was about to fall left.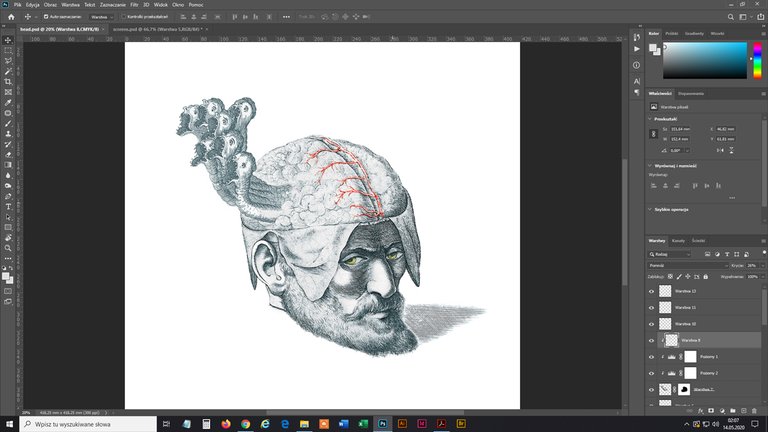 I made a quick combination and... Perfect, the gang's all here and balance has returned.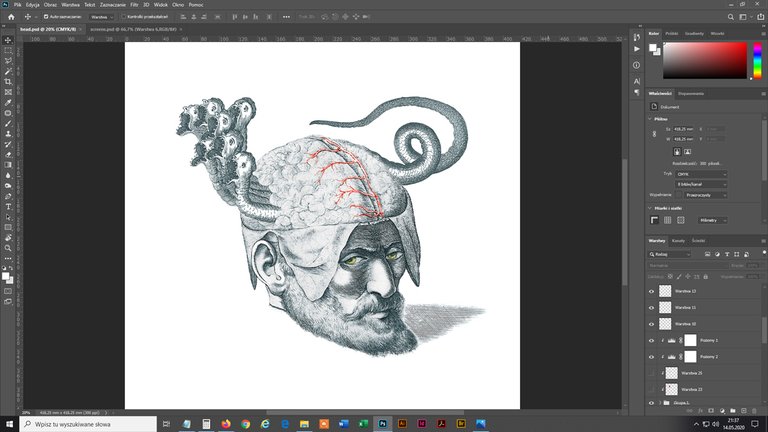 Ultimately, I left only the yellow color of the eyes. Not always more is better. Original engravings on the left.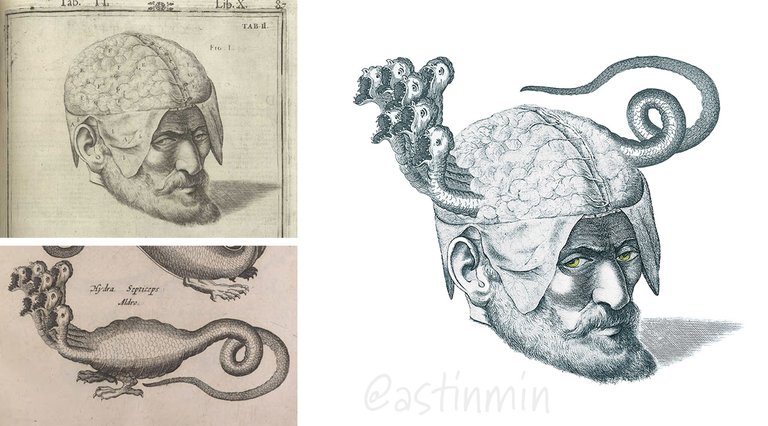 Of course, I had to add something more - I guess I can't live without words ;) Like the last time, I created the inscription based on the original calligraphy.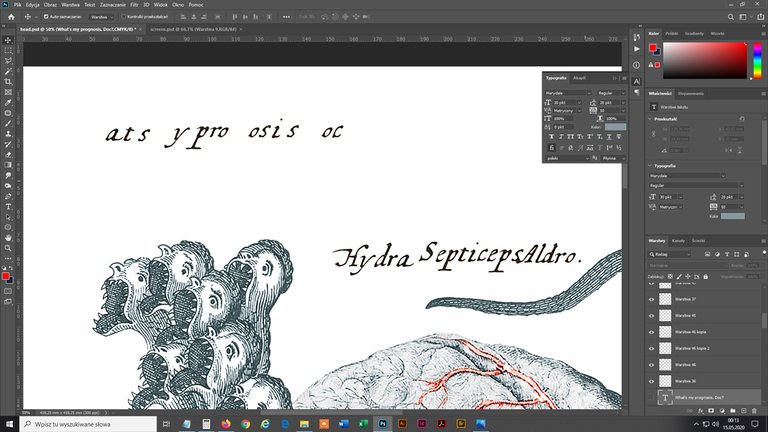 So, the secret came to light, do you know what movie I was thinking?
Do you like the Split movie? I do. James McAvoy is perfect as a freak, I love him also for his roles in Trans and Filth.
That's how the combination of old engravings and film stories came about, mixed in my brain, which fortunately is still in place.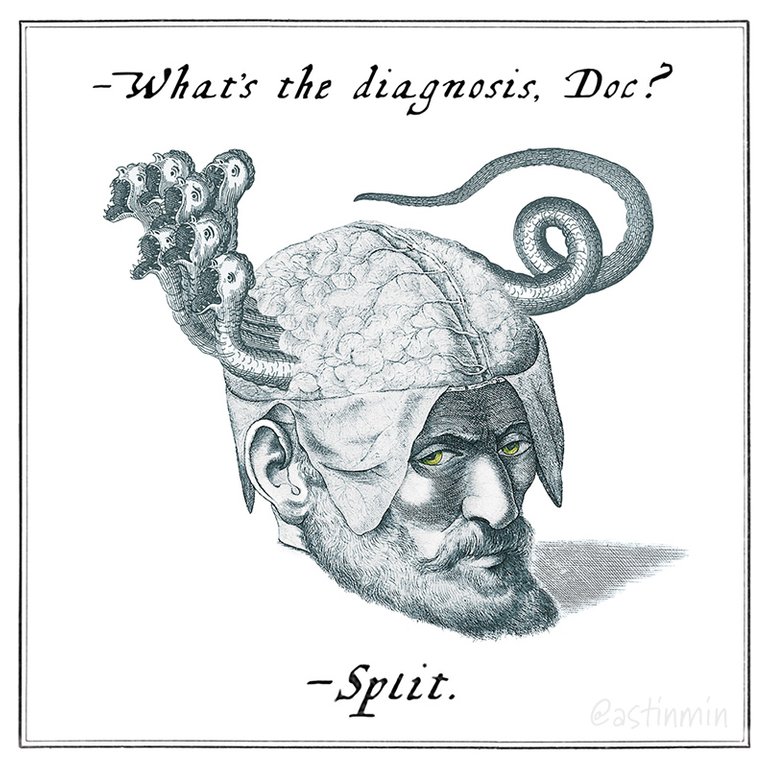 This time I was accompanied by so much different music at work, that it's difficult to mention exactly. 90s hits, progressive rock, funk... The title YT was a DJ.
And now it's time for the real fun! Recompensation for difficult beginnings! Let's work on children's fashion.
Nice, isn't it? I've never had such one.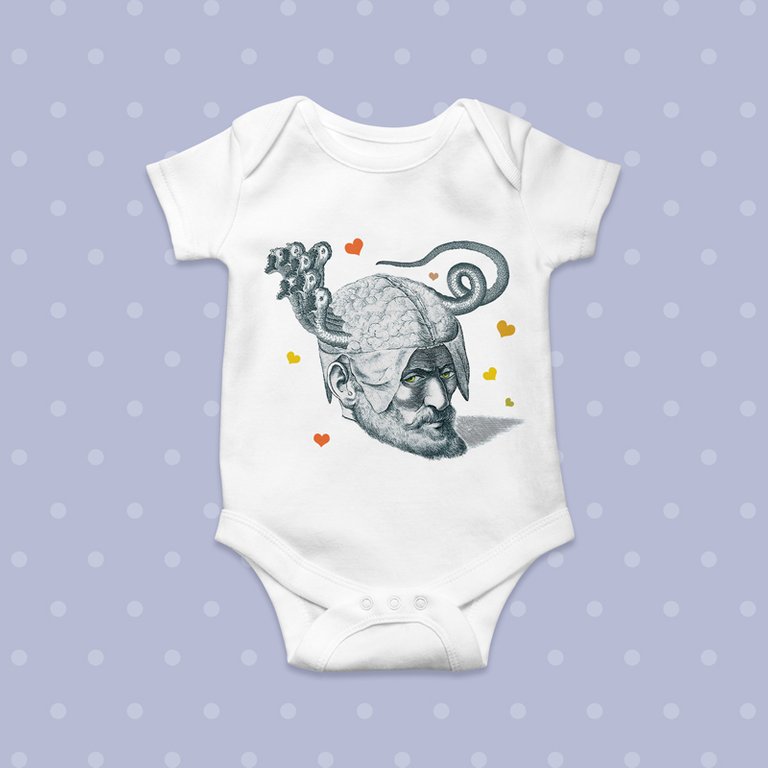 Or such a pattern, it looks like little, sweet snails 😁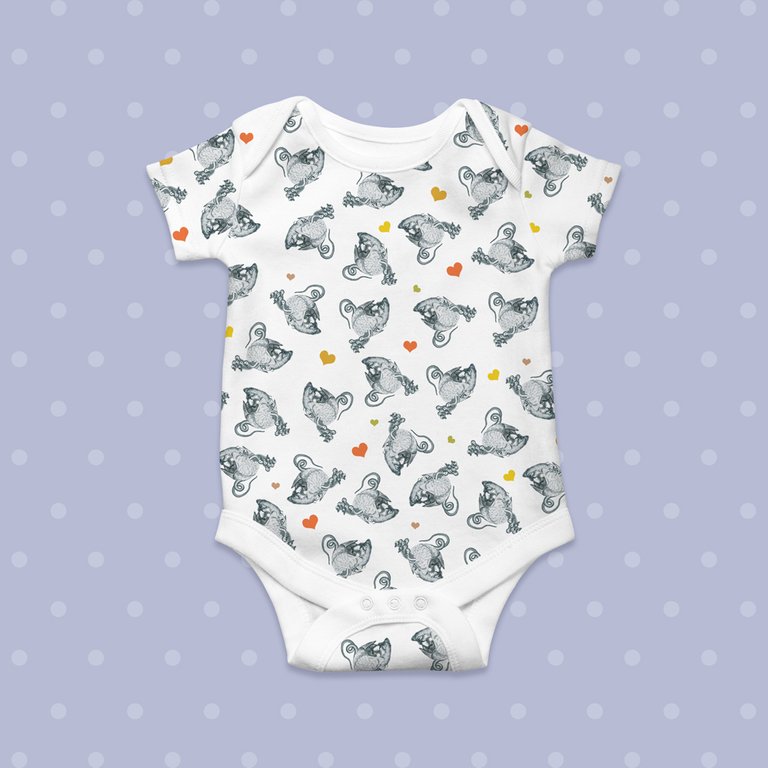 Too scary? Come on, you should watch some cartoons!
Ok, that's it for now. I just came up with the next few ideas and if I don't get up immediately from the desk, I'll finish my work at 2 am again.
So, thanks for the company on this journey, I wish you all a great weekend and see you soon 🙂
---
The original illustration I was working on comes from centuries-old books and has been marked as a public domain graphic.
The visualizations were made using free for commercial use mockup from http://freemockupzone.com