Hello again Hive community, how have you been doing?
I hope everything is going well, or at least, it will get better in time.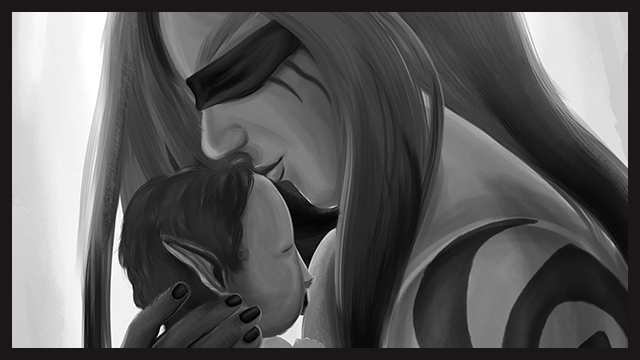 This time I bring you a piece of that thing I like a lot, the kinds of stuff that involve elves; in this piece, I refer to paternity.

I remember when I made this piece I was so inspired by photography posted on the Instagram account of DW a couple of years ago. I liked that photo so much that I wanted my version with my characters in it, following a rol story I was writing that time.
.:Process:.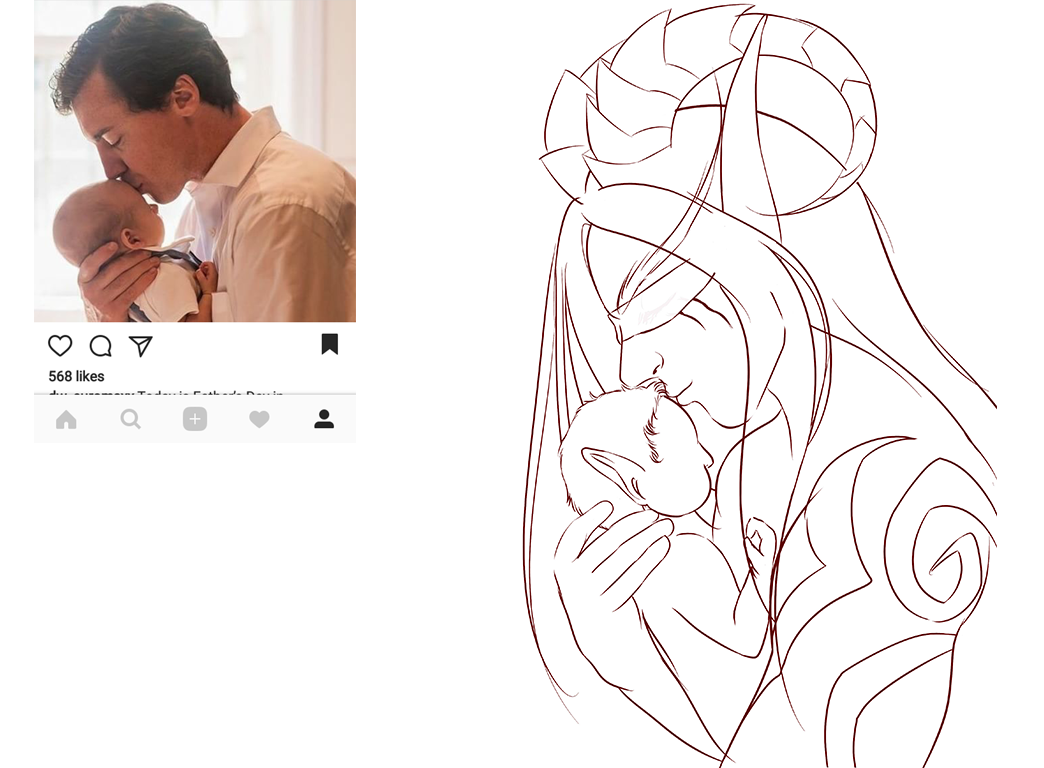 Image Source DW Spanish Instagram
As usual, I start my drawing with a basic sketch of the characters and I keep drawing them respectively using as a proportion the size of their heads.
I have to admit adding the horns made the drawing unnecessarily harder but that character carries it so I had to keep them.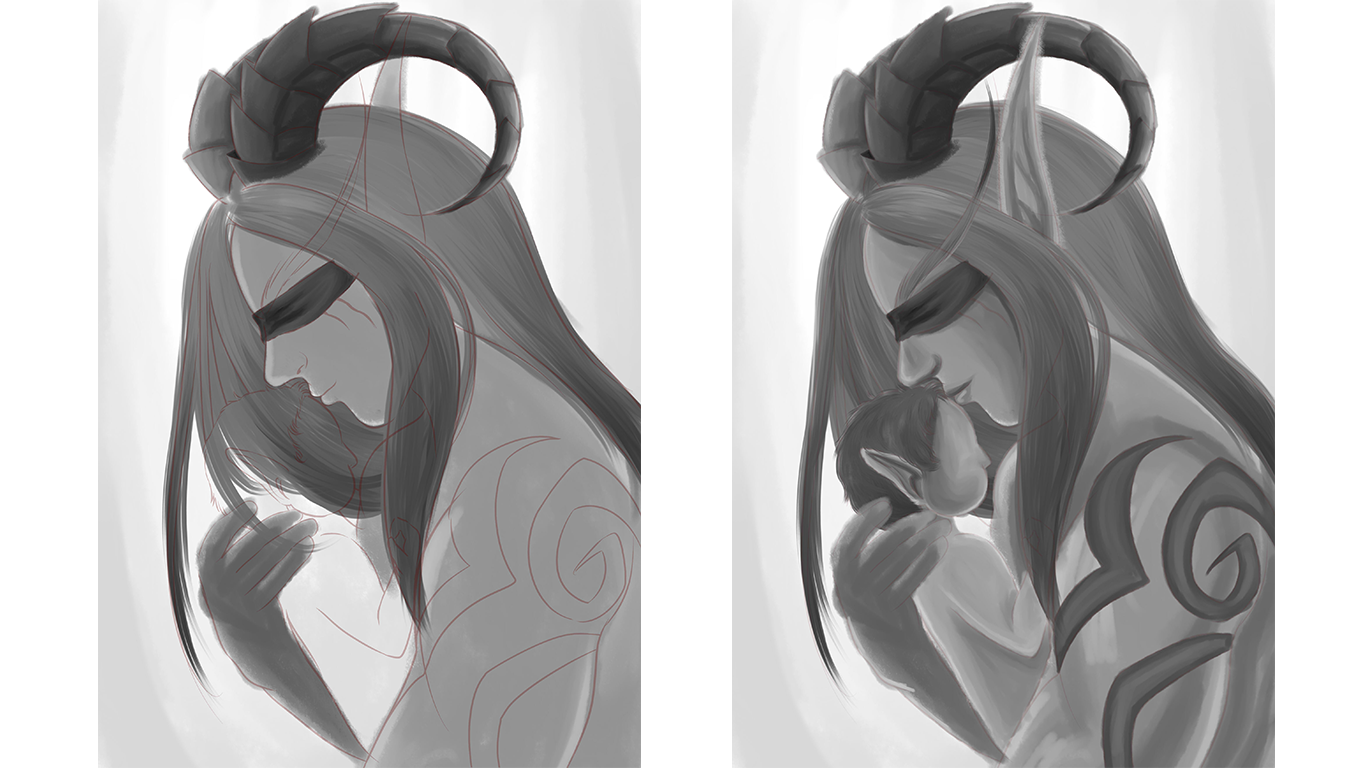 In this piece is quite evident that
I don't tend to draw infants
, the baby was far
more difficult to draw that the adult
.
In any case, after many tries and stress, I could give an end to the piece, and this is how it turned out.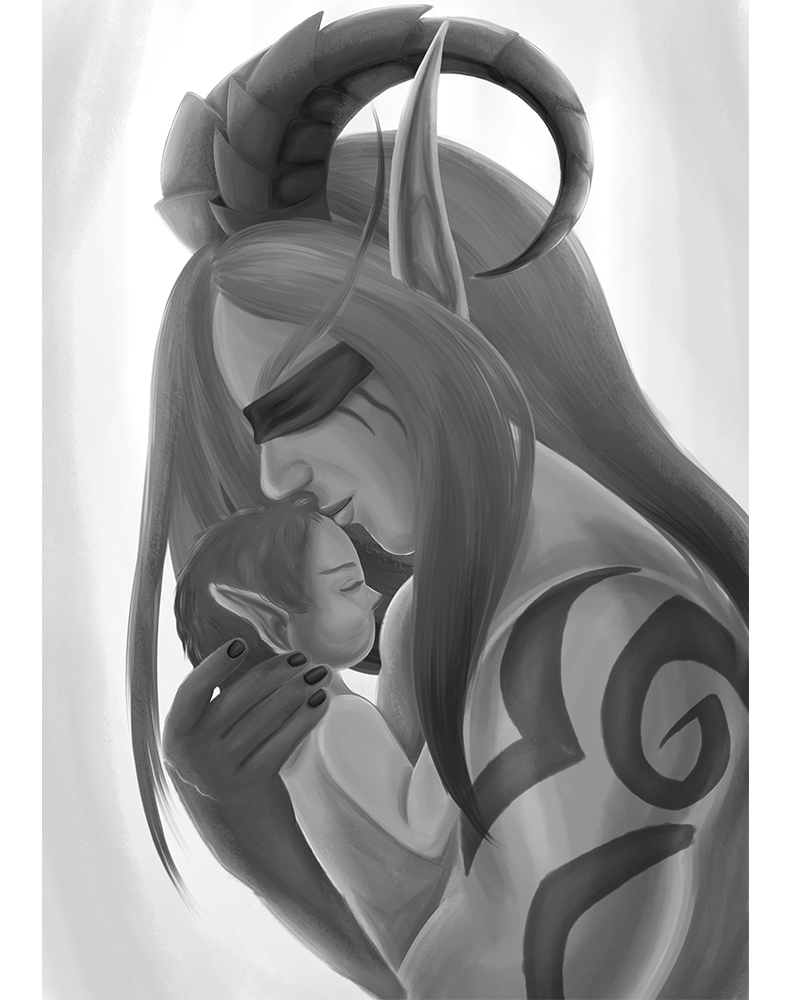 .:Lore stuffs of Rol that I care a lot but it is not important 😅 :.
The baby is Minala's child, the elf Hadett (adult of the image) is in love; it is not his blood child because demon hunters cannot have children, nonetheless, he cares of the baby as his.
Extra Edition
When I was planning this publication, I noticed the baby still looks weird. I edited the image again over what I did, trying to fix those things that didn't like it that much, values, and details, and this is how it looks definitively.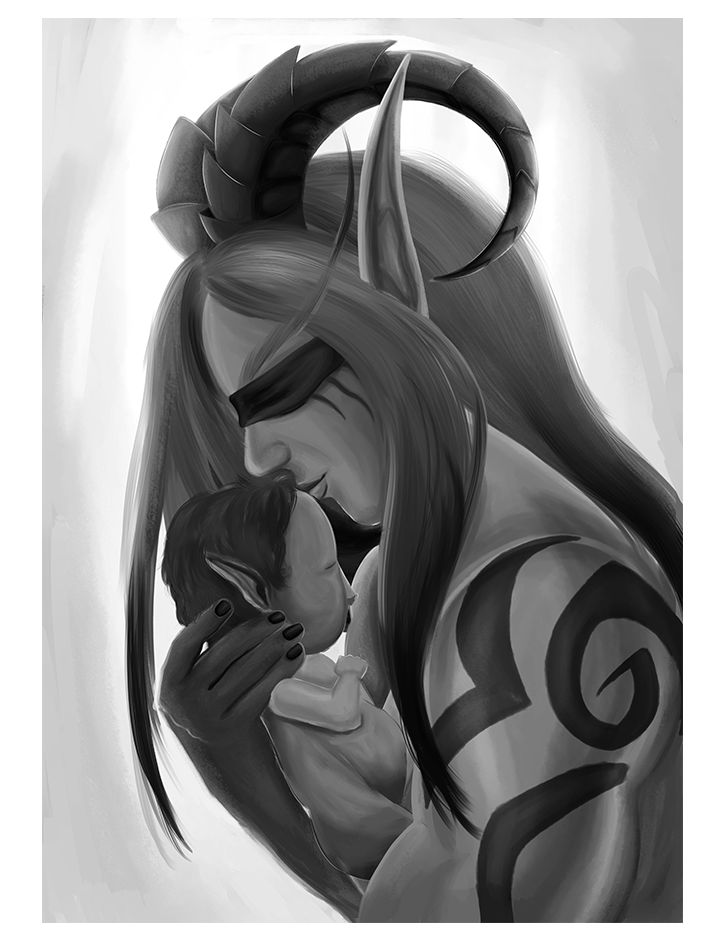 And that is all I have to say for now.
Thank you for reading and stand by.❤️
I hope to see you again soon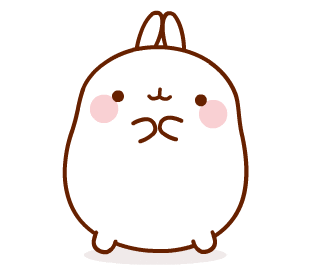 2