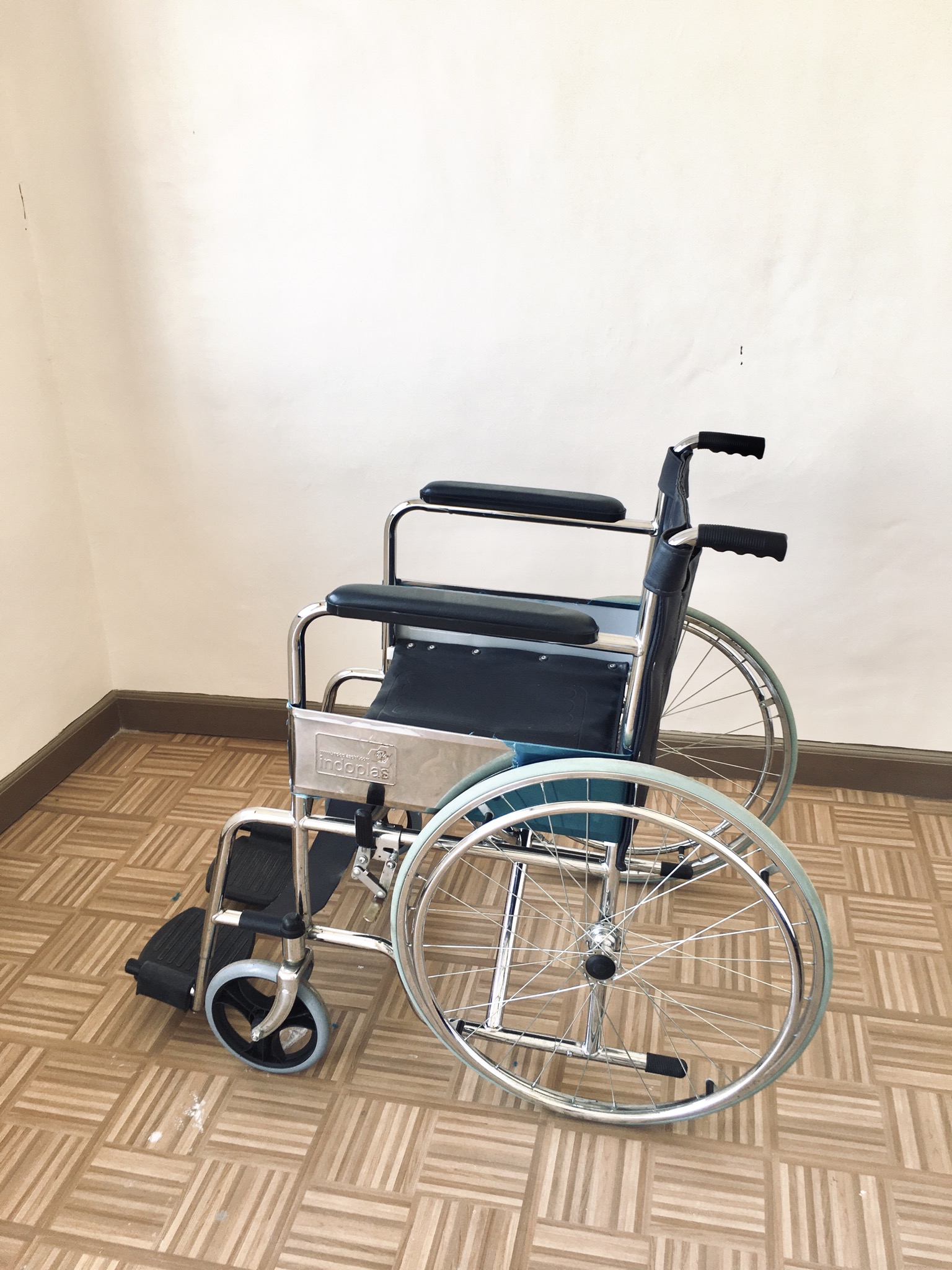 Back in 2018, I had an idea for an artwork. I wrote it down my sketch pad and also made a drawing for a plan. I thought of it real hard and I really want to make it a reality someday. But, I knew it's gonna cost me a lot and it doesn't even have a guarantee that it will be sold since it's not the usual painting that you see.
Up until today, I still want to make it. You know when you have an idea that you really think is good and that you really want to do it and that it doesn't leave your head at all? That was it... and now since I got the resources for it, meaning I can afford making it without getting broke and not having the "I should've bought it with x instead" feeling, I finally went for it.
This wheelchair is gonna be a part of the artwork. Ikr? A wheelchair is not cheap. XD I'm just lucky I found a secondhand in great condition.
A wheelchair is something that has a really deep connection to me. It's not just an object. It's something that helps you to get somewhere when you're injured or vulnerable. Very meaningful.
I have tons of ideas with a wheelchair as well. They are just so expensive. When I have the resources, I'm sure I will do them someday. After all, I make art for the sake of it. :D
Right now, I'm currently doing this one and I'm excited of the outcome!