The work "Unveiled" is shown and explained on this post so this part is the whole process of it.
A little bit of a background, this was inspired particularly on a dream that I had a few months ago where I was in a dark place that looked like a theater room. It was really dark like no lights at all but for some reason you can see the figures. They look like human figures but their faces look like that similar in the painting.
One kid with that face walked right in front of me and "screamed" with those face, like trying to scare me. I remember I didn't get scared but instead I smiled and held on to the good vibes cos I know if I get scared even just a bit, it will go downhill from there and become a nightmare.
After that, I had this idea for a painting.
Process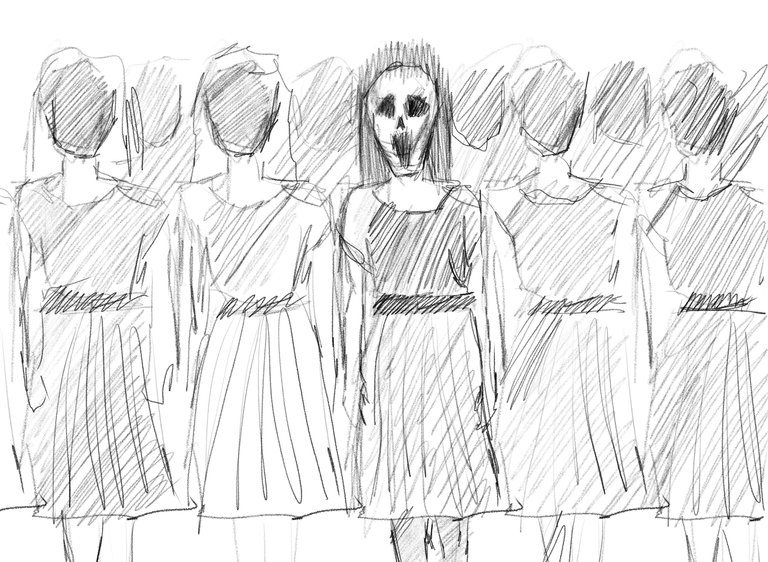 I already had visuals in mind so I sketched it up right away. I love that the pencil in Procreate looks just like a pencil lol, so it drove up my creativity.
I also want it to look kinda like that scene in Insidious: Chapter 4 movie where the figures line up and look straight to the main characters.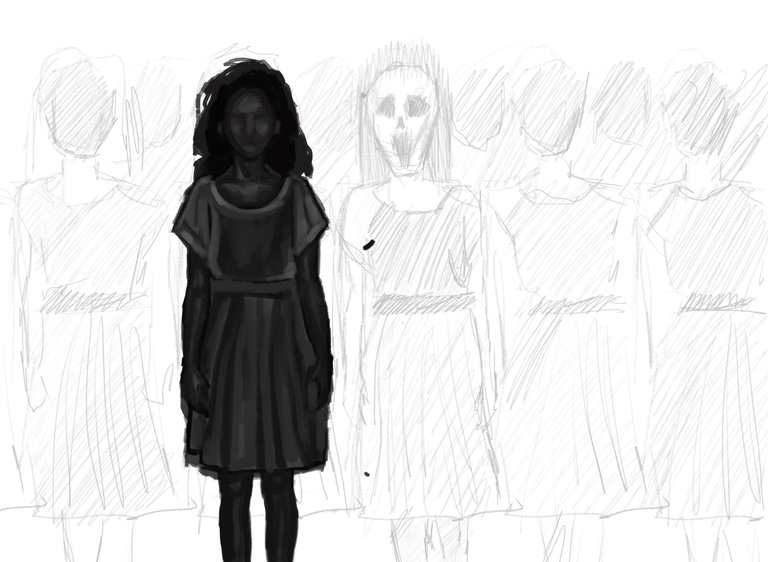 After making the sketches, I then started painting the figure with a bit of details. After that, I just cloned one figure to make it 5. xD I'm using the rule of odds for my composition cos it just makes it more dramatic and pleasing to the eyes.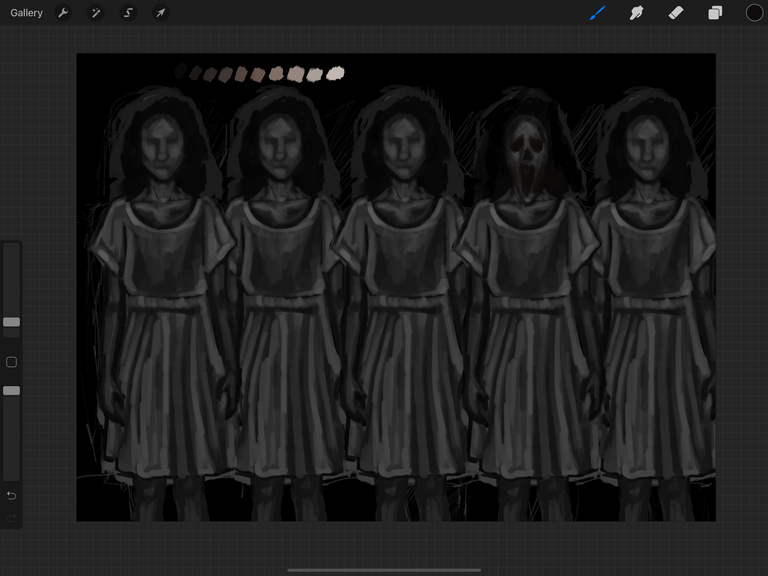 Originally, I wanted the tones of the painting to be warm. So I painted these in brownish color first. I even made a color palette just so I won't get lost lol. Later I just changed it to blueish cos I think it gives the chilling vibe more.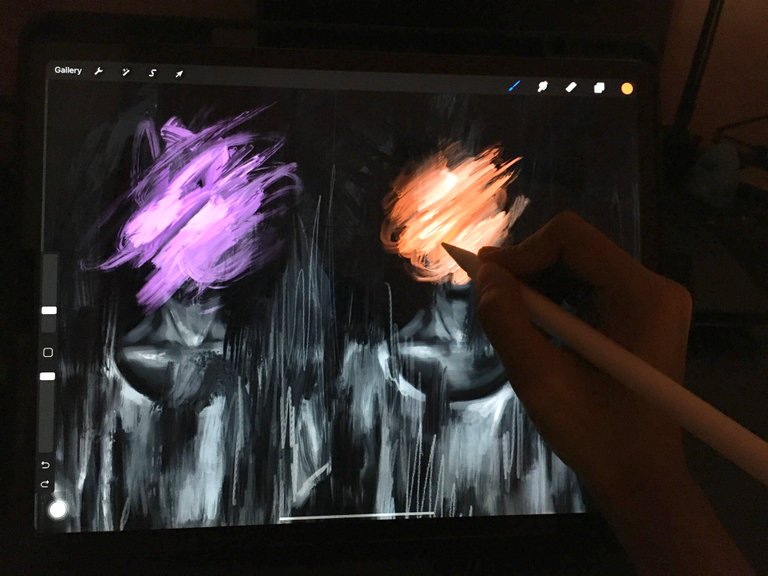 Here's me painting scribbles.



And here's the timelapse that I have exported from Procreate. The app is so amazing cos it automatically records your process unless you choose not to.
And again, here's the finished painting: