What's up, Hive? Happy Hard Fork Day! No way was I going to miss a post on this celebratory day. I just got to @caffetto for an hour or so until they close. I managed to get an EUC ride in this evening. Actually, to here and back home, but then decided to drive here for a little more creative meditation. I love knowing that I'm going through an artistic renaissance right now. The @eos.detroit work has been constant, and collaborating with @swarddraws has me in a manically creative period.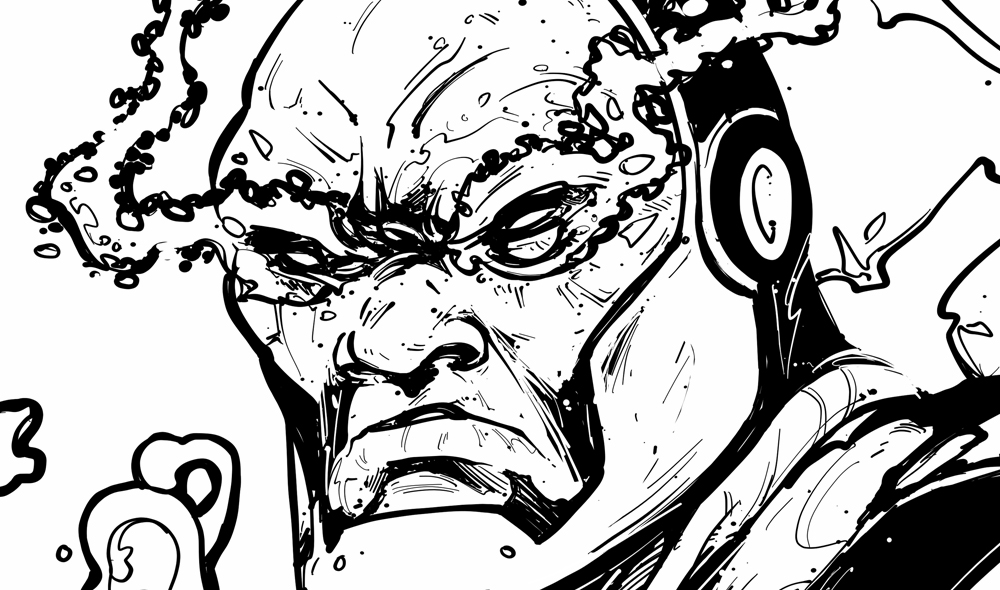 One other thing that has recently inspired me, somewhat unexpectedly, was the release of the Zack Snyder Justice League cut. Like most of the viewing audience that sat through the Whedon film, I was straight up angry. I can't believe how excited I was while watching Synder's interpretation! From the first scenes, it had an unmistakable "Nolan" feel to it. The color grading, especially. Interesting, during the opening credits, I did see that Christopher Nolan was an executive producer.
What excited me the most was how perfectly they nailed the cannon of Darkseid. When I was crowing up, he was one of my favorite super villains. At over four hours, it was quite a journey, but I loved it and it's stayed with me for the last two days. Because of that, and because I've been doing SO much drawing for other clients and companies lately, I decided I owed myself a night to just draw something for fun. That's what I did, and Darkseid was my muse for the evening.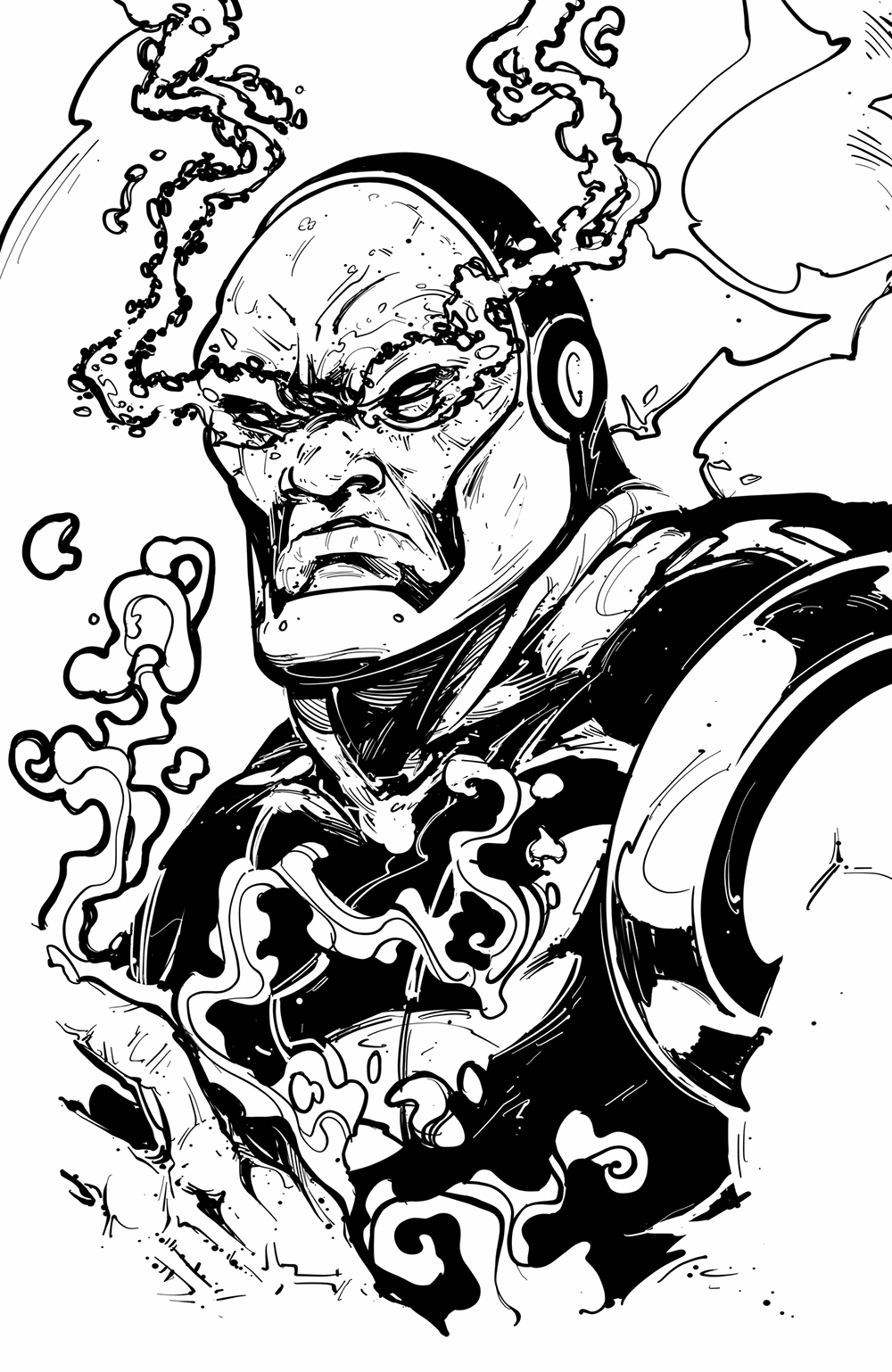 I did this on the iPad Pro, pencilled in Procreate and inked in Adobe Fresco. Fresco's inking tool is great because it gives you vectors as line work. There's also something that, for me at least, is almost convincing that the ink is "wet". I've improved a lot over the last six months, so it's nice to see that in the work I'm doing just for fun; no crazy deadlines or high pressure releases. This piece is available on @nftshowroom as a single mint, one of one addition. Click the link below if you'd like to purchase it.
https://nftshowroom.com/kommienezuspadt/gallery/kommienezuspadt_comic-illustration_darkseid