🎵 It's the most wonderful time of the year 🎵
It's finally October, the most glorious month of the whole year. The month we've all been waiting for. It's probably no surprise for those who have been following me for a while, but, I love all things Halloween related and my body is ready for the festivities.
I have a lot of traditions I try to uphold to get myself in the Halloween spirit; I like to decorate the house, watch one horror/halloween movie every night, as well as participate in the infamous Inktober.
What's interesting is that my first post ever on Steemit was last year, right after Halloween, and I shared all of the drawings I got around to making during Inktober 2017. This year, I'm going to try to post every night (or every night that I end up participating...)
Last year wasn't too shabby; I ended up with 13 (I think??) out of 31 drawings which was much better than my record 4 or 5 drawings for the whole month. I don't think I'll get to one every day, but I'm going to give it my college best.
So for the first day of Inktober, I drew this: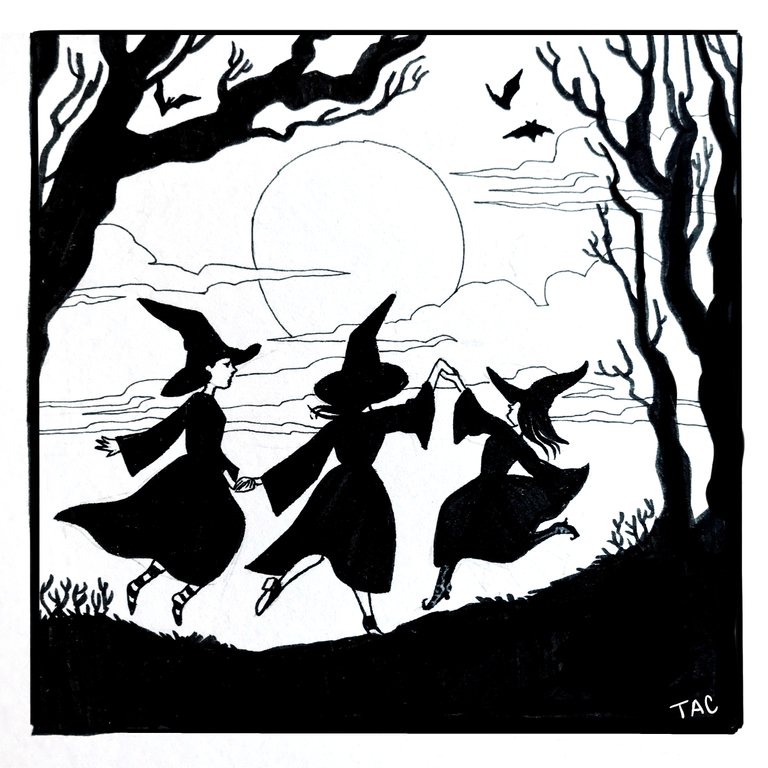 There are several prompt lists floating around that people can follow. For example, the official Inktober list: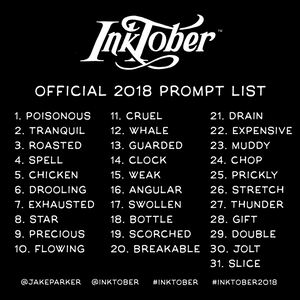 For this drawing I followed day one from the "Drawlloween" prompt list: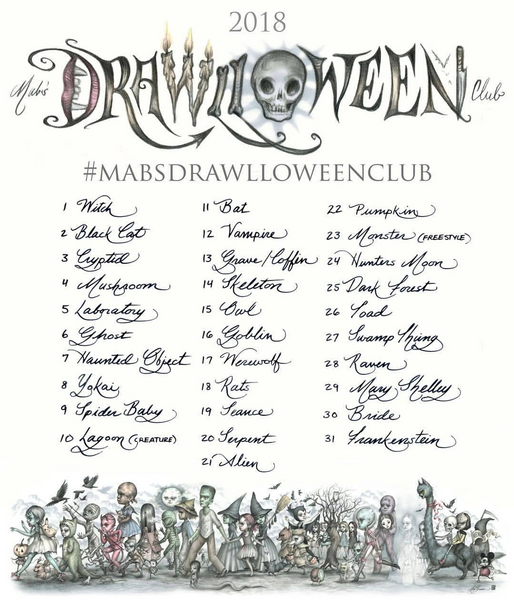 As you can see the theme was "witch" and thus witches are what I drew to usher in the Halloween season.
I like to use a bunch of lists for drawing inspiration, but I never stick to any religiously.
Let's see how long I can keep this up!
Let me know if you're also doing Inktober this year, I'd love to see some spooky doodles.
Also if anyone wants to join in my "one horror/halloween" movie a night, tonight's feature is: Disney's Hocus Pocus. Starting off with some good ol' nostalgia!

---
If you'd like to keep up with more of my work you can check me out at the following:
Instagram: @la.fumettista
Tumblr: http://la-fumettista.tumblr.com/tagged/art
Twitter: @TheresaChiechi
Website: https://www.theresachiechi.com/