Please listen to this song while reading this post. I'll wait...
All set?
Okay!
This is the latest installment of the dancing Baccano characters. Honestly, I never intended to draw them. It was my intention to stop at Ennis and Firo but the drawings got such a great response on Tumblr that people kept requesting I draw more. I'm a little bit at a loss; I feel like I'm ready to put this series to bed but a part of me wants to continue drawing the characters especially because there are so many that I love.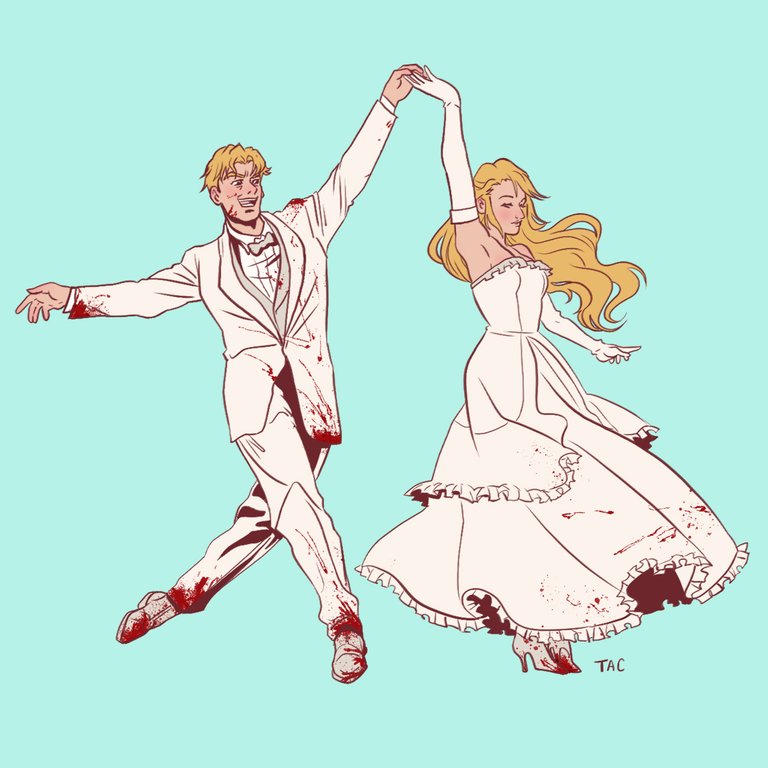 I'm really happy with how this one came out and I think the blood spatter was a lovely touch. For a little context, the guy is Ladd Russo, a violent hitman who truly enjoys his line of work and takes a special enjoyment in killing anyone who believes themselves to be safe from death. His fiance, Lua, is...okay hear me out. How do I explain this? She wants to die but specifically at the hands of someone who would enjoy it. The idea of Lua dying by the hands of Ladd is something that they both genuinely find romantic. It's not exactly what I would call couple goals but, to each his own???
Honestly, not my favorite characters in the series but they sure were fun to draw!
Let's see them all together: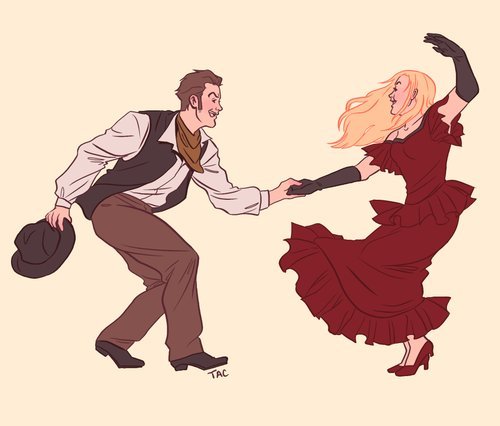 Isaac and Miria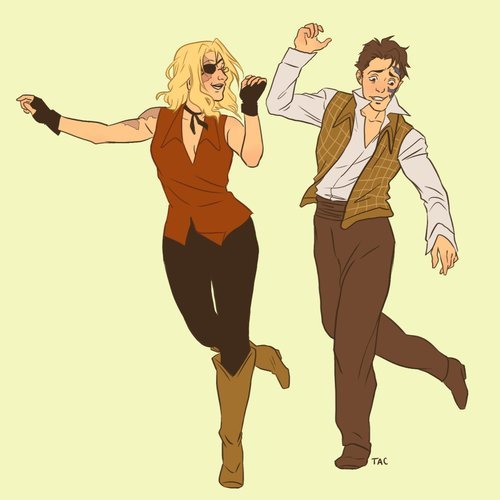 Nice and Jacuzzi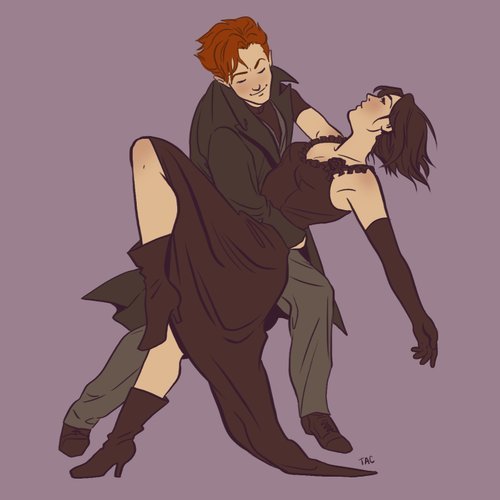 Chane and Claire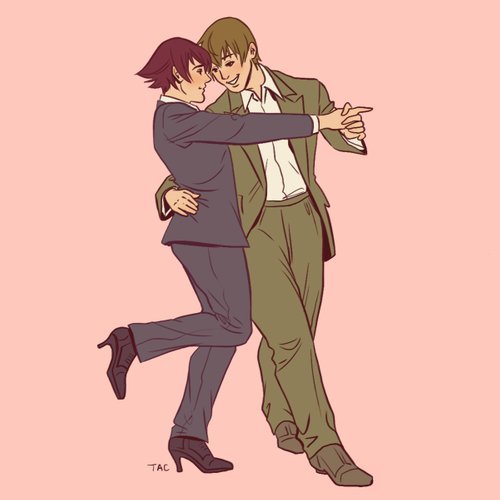 Ennis and Firo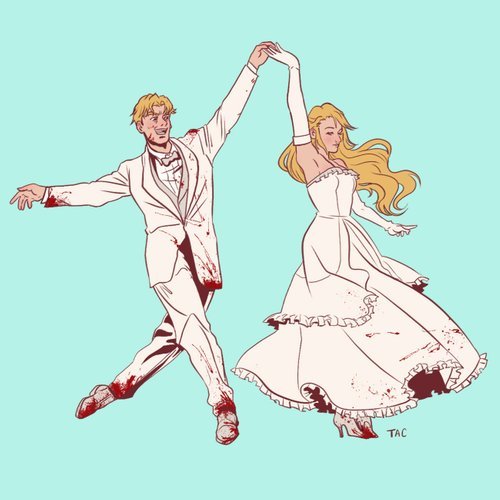 If you've listened to the song as I instructed in the beginning, you're probably at the saxophone solo right about now. This is one of the main themes from the Baccano soundtrack and, as you can probably guess, it usually plays when shit goes down.
The Baccano soundtrack is probably one of my favorite anime OSTs. It's jam-packed with great songs that really evoke the era the series takes place in. It has a good variety, some slow songs and some fast-paced. But overall it matches the high intensity feel that rest of the show delivers.
I know from my other posts, I convinced of few of you Steemians to watch the show. I'd love to hear your thoughts if you recently checked it out! Or, tell me what your favorite anime is and why I should go watch it! I'm in need of some new shows to binge-watch.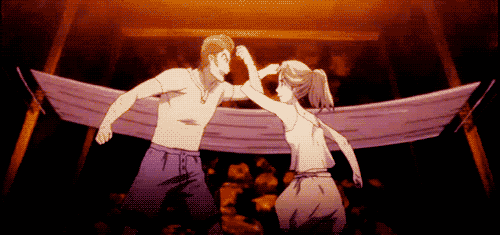 ---
If you'd like to keep up with more of my work you can check me out at the following:
Instagram: @la.fumettista
Tumblr: http://la-fumettista.tumblr.com/tagged/art
Twitter: @TheresaChiechi
Website: https://www.theresachiechi.com/