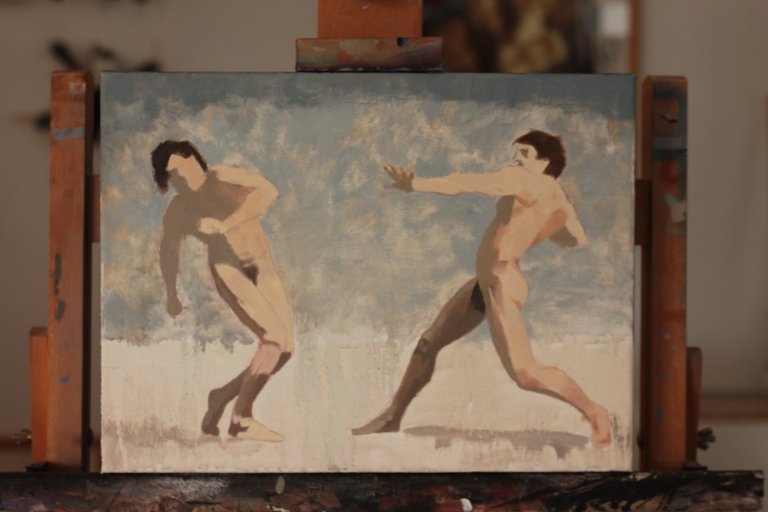 These two fellows have been waiting for me to start and finish their duel. I've had the concept for quite some time. So while I'm waiting for inspiration to push me in the direction of a new vein of work, it's time for me to dust off the unfinished ideas in the studio.
This has two benefits.
It clears out the old and makes space for the new, meaning there are no (or less) unfinished projects. (I hate not completing things.)

It mitigates "unproductive" time while I'm searching for inspiration. Essentially finishing off projects gets me in the flow for new ones.
How do you deal with unfinished projects and finding new inspiration?