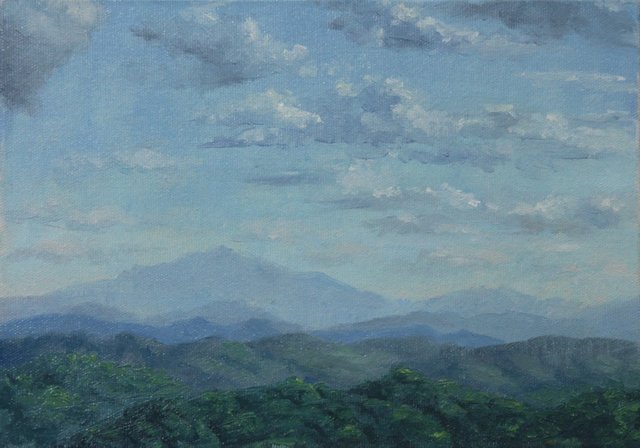 And now for something different...
My first plein air painting for the year which I painted in the company of Kuba Ambrose up in the forested hills. Even a rain storm wasn't going to stop us painting.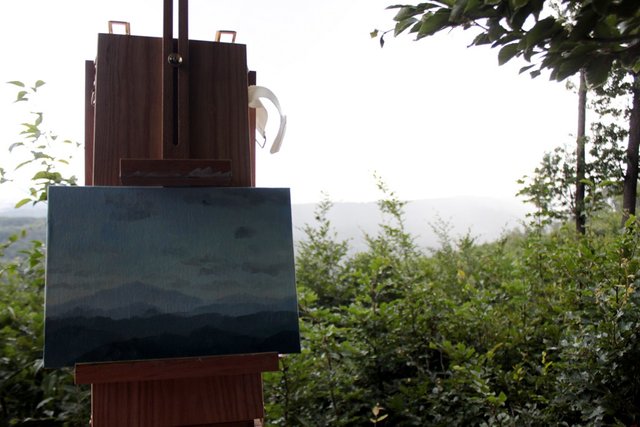 It wasn't until I made it home that I discovered the forest had also left its mark on the painting as we walked out through thick foliage. It adds a little extra character to the painting.
Prior to my outdoor painting adventures, I prepared a stack of self-made canvas boards. Previously I had simply gessoed plywood. But after seeing another artist mount pre-primed canvas to boards and how easy it was, I ferreted out the canvas offcuts that I had been keeping for such unforeseen possibilities.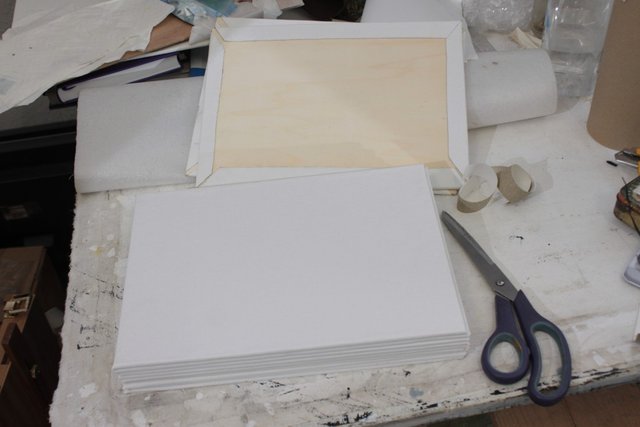 Mounting the canvas wasn't as straight forward as I had thought, so after some trial and error, I now have a production process which gets the job done with a minimum of fuss.
I think I now have more than enough canvas boards for this year's plein air season.
30 x 21cm, oil on canvas board
Leave a comment below, upvote and resteem if you like it.
More of my artwork can be found on my website. LeoPlaw.com
And if it takes your fancy, subscribe to my newsletter.