Hola a todos Steemians, el día de hoy les traigo un dibujo de un personaje muy importante de Game of Thrones, la muerte hecha figura, el Rey de la Noche.
Hiii Steemians, today I bring you a drawing of a very important character of Game of Thrones, death itself, The Night King.
(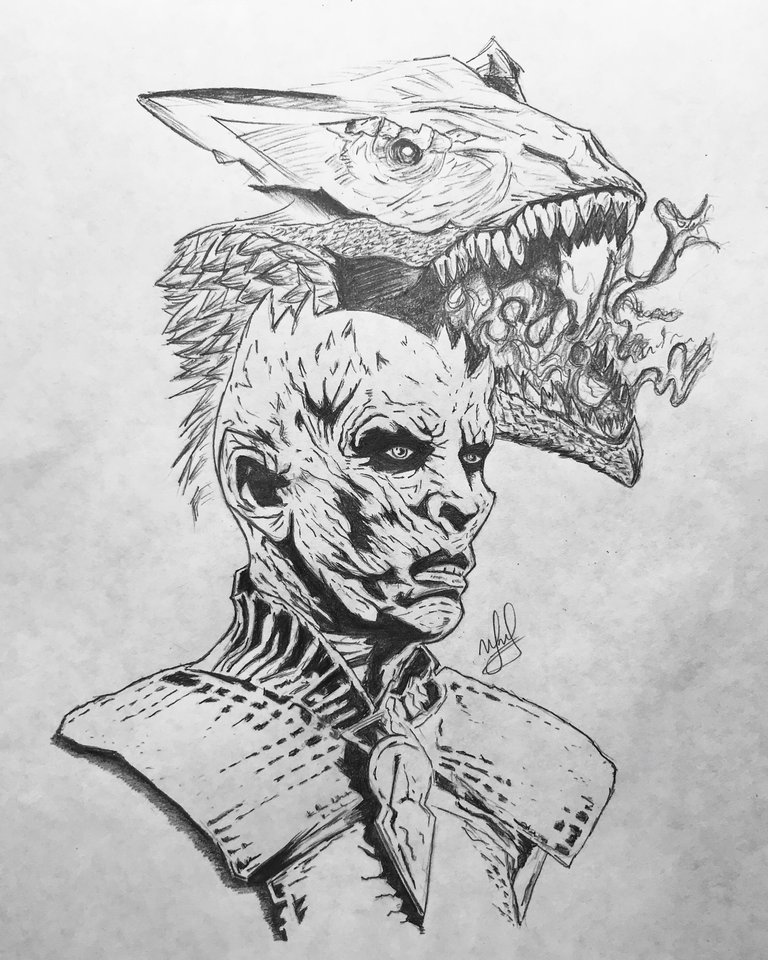 )
El Rey de la Noche es un personaje del cual no conocemos mucha su historia, sabemos que el líder de los Caminantes Blancos es uno de Los Primeros Hombres que fue capturado por una tribu de los Niños del Bosque, y que al ser incrustada una daga de Vidriodragón en su pecho fue convertido en el primer Caminante Blanco. Sin embargo, George R.R Martin no nos ha revelado más información acerca de este ser.
The Night King is a character whose history we don't know much about, we know that the leader of the White Walkers is one of the First Men that was captured by a tribe of the Children of the Forest, and was turned into the first White Walker when a dagger of Dragonglass was embedded into his chest. However, George R.R Martin has not revealed to us more information about him.
A continuación les dejo el bosquejo del dibujo, todo realizado con lápiz HB N°2.
Here I leave the sketch of the drawing, all done with HB N° 2 pencil.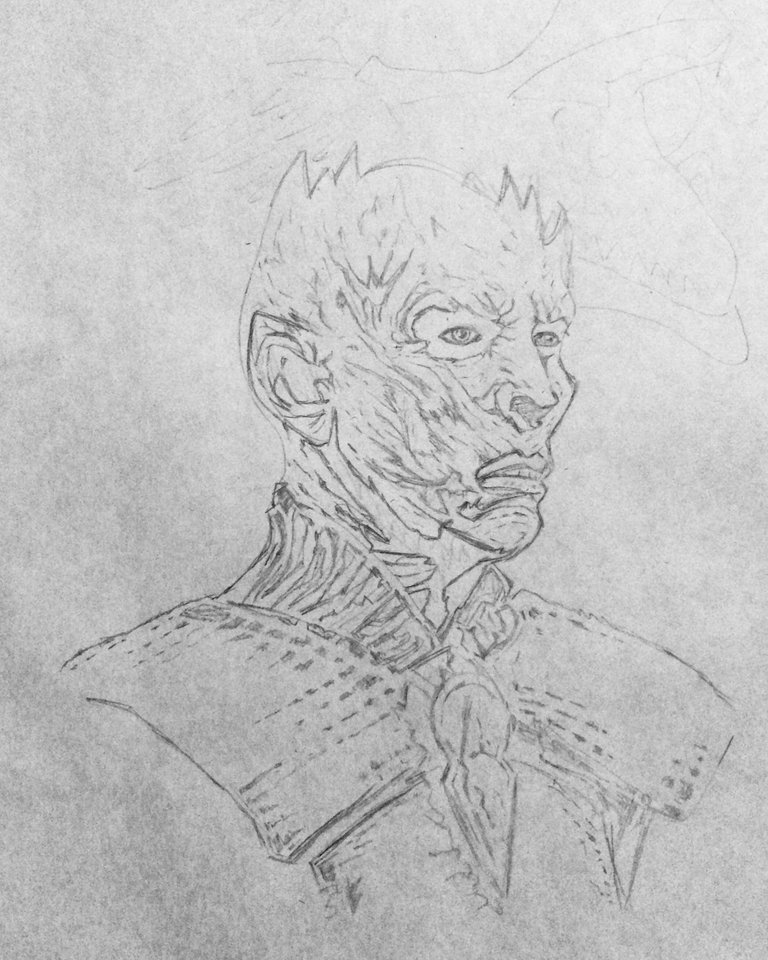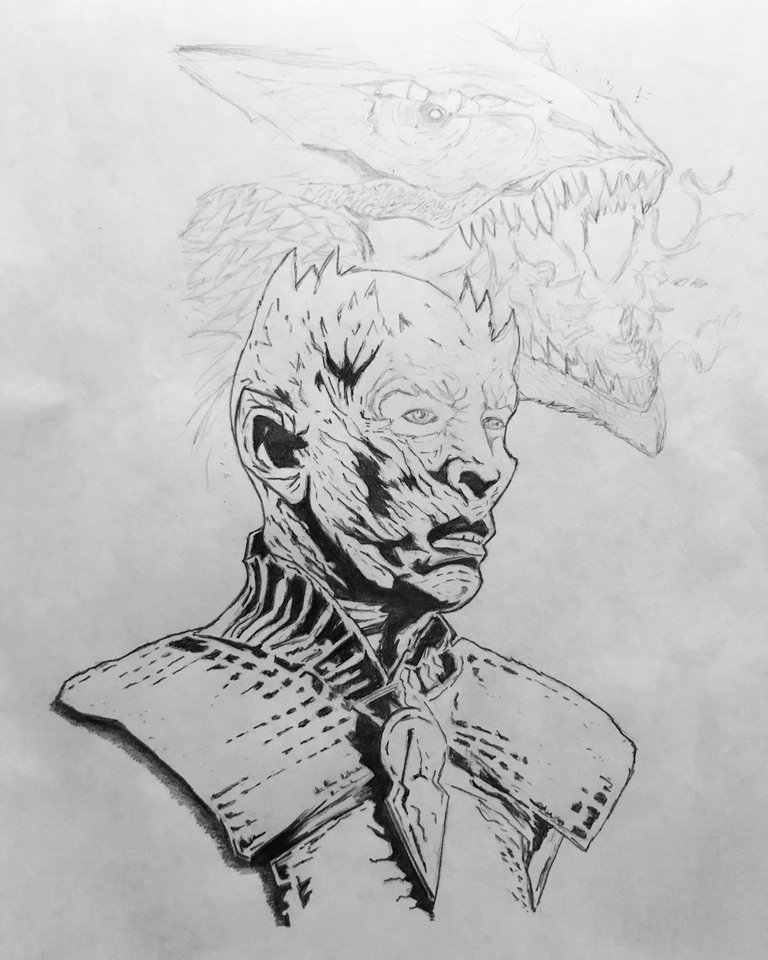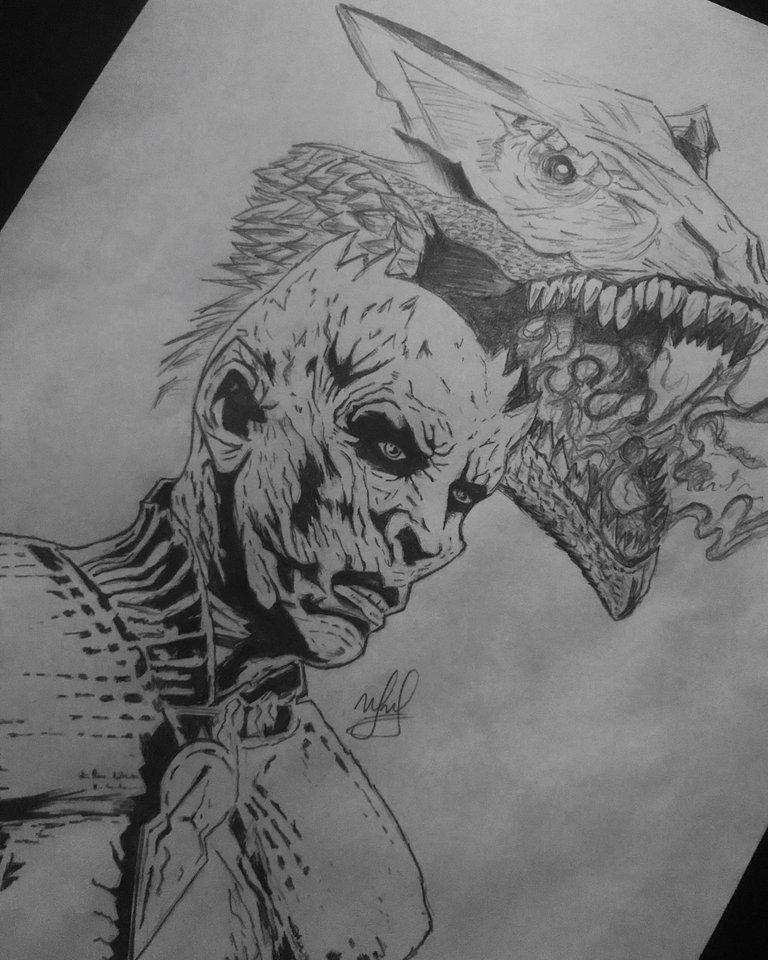 SI NO HAS VISTO EL EPISODIO 3 DE LA TEMPORADA 8 DE GAME OF THRONES NO SIGAS LEYENDO.
IF YOU HAVE NOT SEEN THE EPISODE 3 OF SEASON 8 OF GAME OF THRONES, DO NOT CONTINUE READING.
Creo que todos en algún momento pensamos que el Rey de la Noche era invencible. Además, de tener un ejército de muertos prácticamente infinito, ahora contaba con Viserion (uno de los Dragones de Daenerys).
I think we all thought at some point that the Night King was invincible. Aside from having an army of dead practically infinite, now he had Viserion (one of the Dragons of Daenerys).
Al ver este último episodio de Game of Thrones nos invade un miedo profundo debido a que los Caminante Blancos y el Ejercito de los Muertos invaden Winterfell, por lo que es inevitable creer que todo está perdido, pero nos llevamos una gran sorpresa y satisfacción al ver como Arya salva a todos con una jugada maravillosa contra el Rey de la Noche.
When we see this last episode of Game of Thrones, we are overcome by a deep fear because the White Walkers and the Army of the Dead invade Winterfell, so it is inevitable to believe that everything is lost, but we got a big surprise and satisfaction to see how Arya saves everyone with a wonderful move against the Night King.
Es así como por fin El Invierno tiene su fin, sin embargo, nos queda un sabor amargo en la boca, por saber quién era verdaderamente este personaje y los otros caballeros (Caminantes Blancos) que siempre lo acompañaban. A pesar de que en internet hay muchas teorías acerca de esto, solo espero que algún momento estas dudas puedan ser esclarecidas. Por ahora nos queda seguir disfrutando de los próximos episodios de Game of Thrones.
Se despide, Miguel Fiori.
This is how Winter finally ends, however, we still have a bitter taste in our mouths, to know who this character really was and the other knights (White Walkers) who always accompanied him. Even though there are many theories on the internet about this, I just hope that some time these doubts can be clarified. For now we have to continue enjoying the next episodes of Game of Thrones.
See you soon, Miguel Fiori.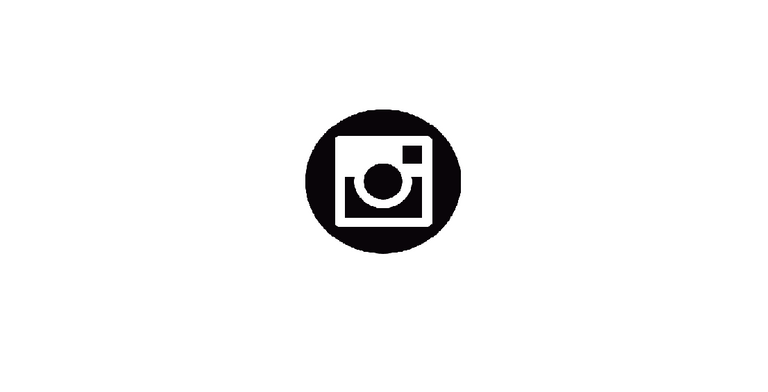 Instagram