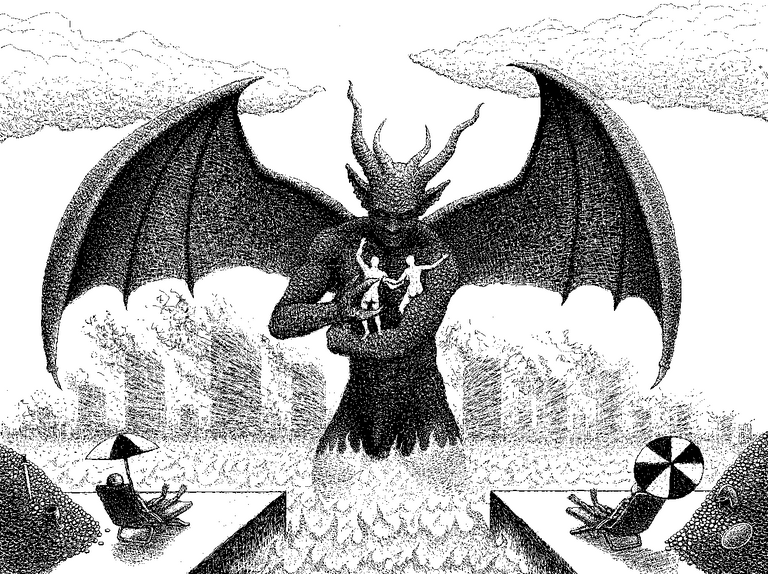 This is my new drawing that's just released on Makersplace
Heritage continues on my series of Tarot inspired artworks.
he drawing is not necessarily following the meanings contained in the cards directly, but are my own intuitive interpretations which sometimes they come with a little twist.
My drawings often start with a series of random lines creating shapes and textures, until something begins to emerge and take shape. It is more of an organic process, rather than an execution of a design. The work continues to evolve through the entire drawing as I navigate through it, always open for new ideas and ways to achieve things.
This one turned out to be inspired by the The Devil card. In the tarot The Devil represents our darker side. It can be things like addictions and negative thoughts that we cling to, and which keep us from being our best selves.
I streamed almost the entire process live on youtube over a course of one month, making a total of some 35 hours of footage .
it is is available as playlist on my Youtube channel
It is a long watch, so i prepared this sped up version of the first ~7 hours,which is reduced to about 15 mins here.