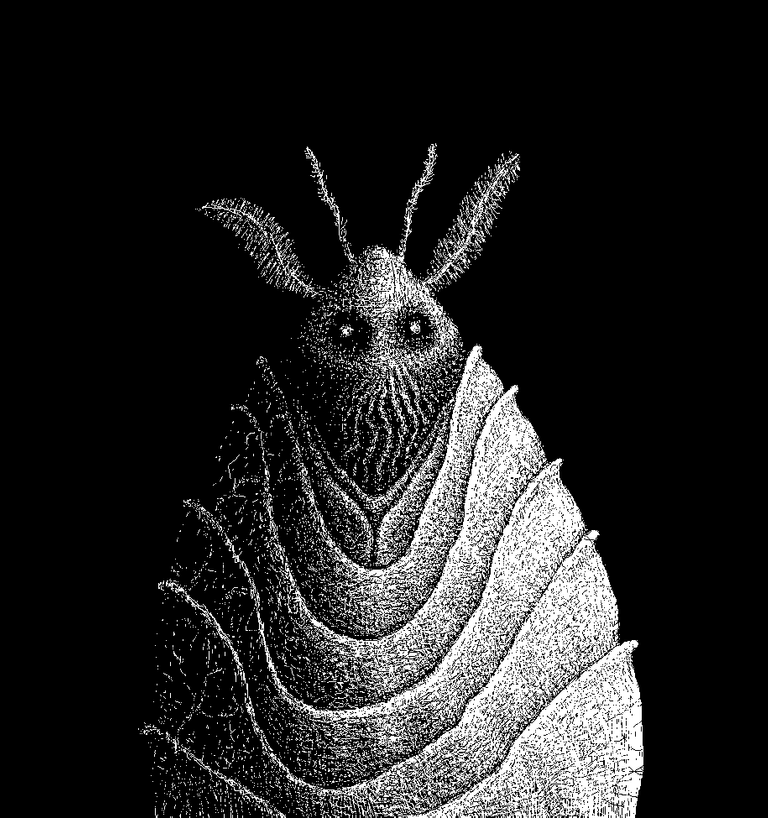 When i was young I took part in the cruel hobby of collecting butterflies. We spent many days and night chasing after them with our little nets and jars. Now days, I of course much prefer to see them flying than being pinned down in a cardboard case. I have always inpsired by their beauty and their strange biology, moths especially were something that i found extremely fascinating.
Moths like their cousins butterflies go through a complete metamorphosis during their life time from eggs to caterpillars, into a cocoon and finally to adult moths. In this process they breakdown almost all of their tissue before it is reassembled to make their final form. This drawing began in the summer but, like a real moth stay in their cocoon to complete their journey into an adult, this one was left hidden in a folder for months until i picked it up to finish it. While the drawing process itself takes a long time, a lot of the art happens between the physical action.
While butterfly is a symbol for the day, the moth is a creature of the night and is thought to represent the darker side of our personality. The expression "Like a moth into a flame" describes the fatal attraction to things like money, fame or perhaps a wrong person. This strange creature with its eyes wide open is just about to emerge from its casing, ready to take flight for its dance in the moonlight. The full glory or the horror of its appearance is left for the imagination.
*Winter Ascendant
digital drawing
2020