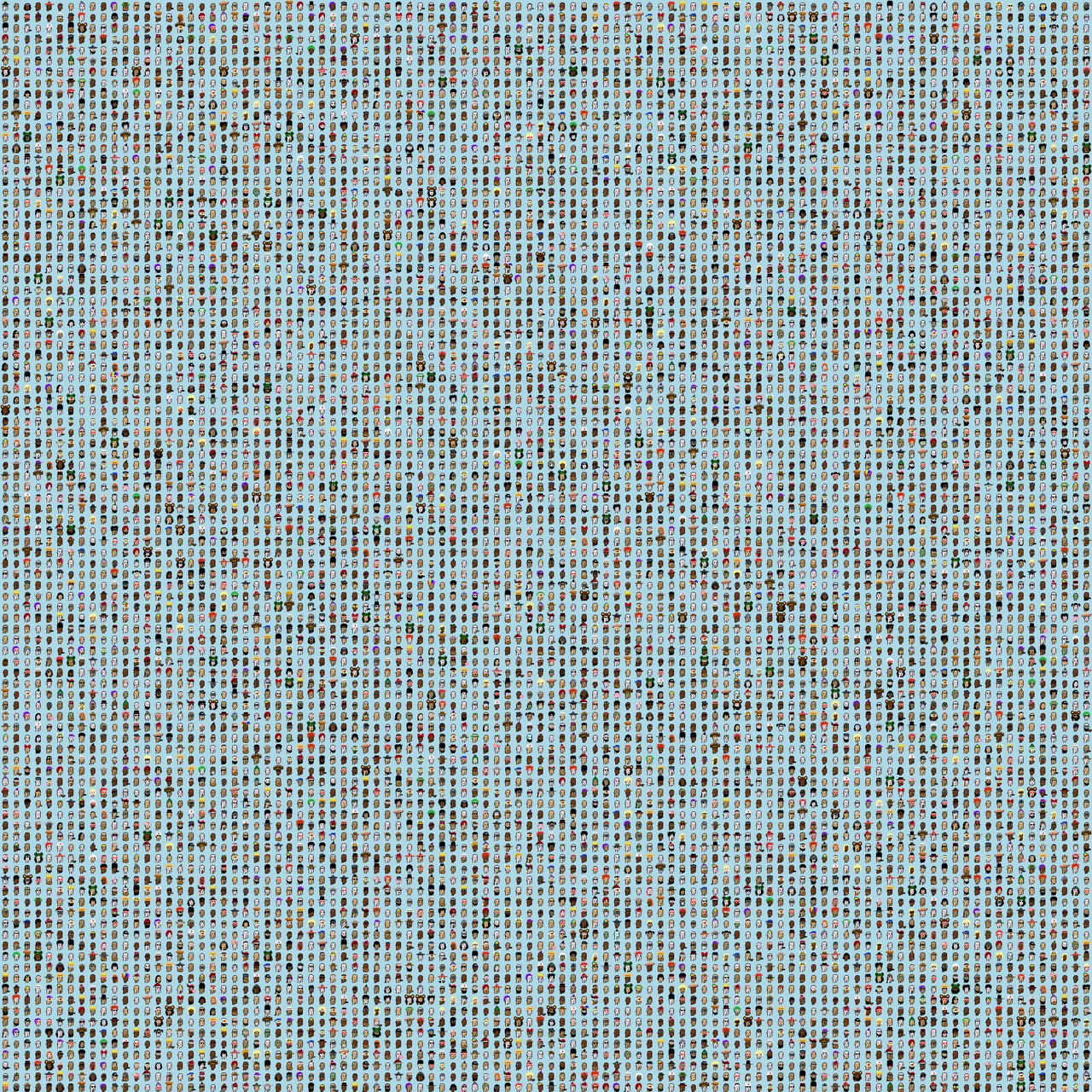 Punks on Hive was an incredibly successful 10k PFP project that sold out in only a few days and was the first of it's kind on the HIVE blockchain.
@themarkymark, creator of @hivepunks has made a composite image of all 10k PUNKS and the NFT Showroom auction is ending soon!
This is an incredible piece of Hive history and there is only 1 edition available: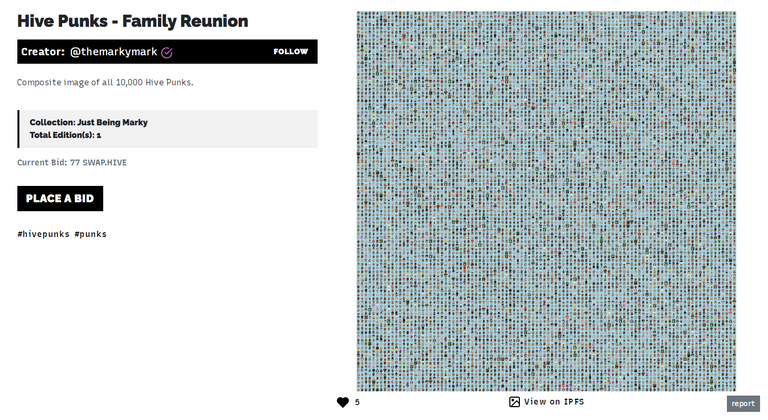 Good luck to all the bidders!
---
Visit the site and browse art: https://nftshowroom.com/
You can follow us on
Twitter: https://twitter.com/NftShowroom
Instagram: https://www.instagram.com/nftshowroom/
Youtube: https://www.youtube.com/channel/UC3iRvtv3A7EAGRcZMYGJmHw
Visit our virtual gallery in Cryptovoxels: NFT Showroom Exhibition
For any questions or support please visit us in discord NFT Showroom discord