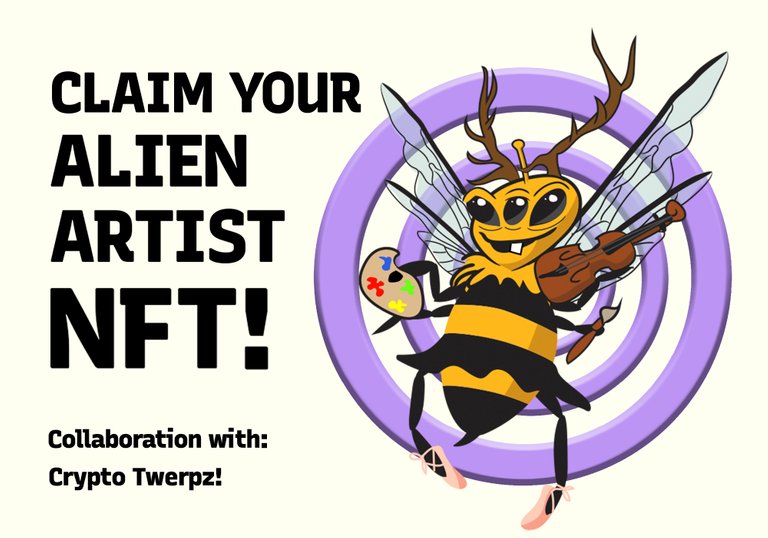 NFT Showroom has teamed up with Crypto Twerpz to create a collectible card, the ALIEN ARTIST NFT! Twerpz are deranged parody NFTs on the WAX blockchain.
This card has been made by @mr-monk, thank you so much for the beautiful art and thanks to the whole Crypto Twerpz team!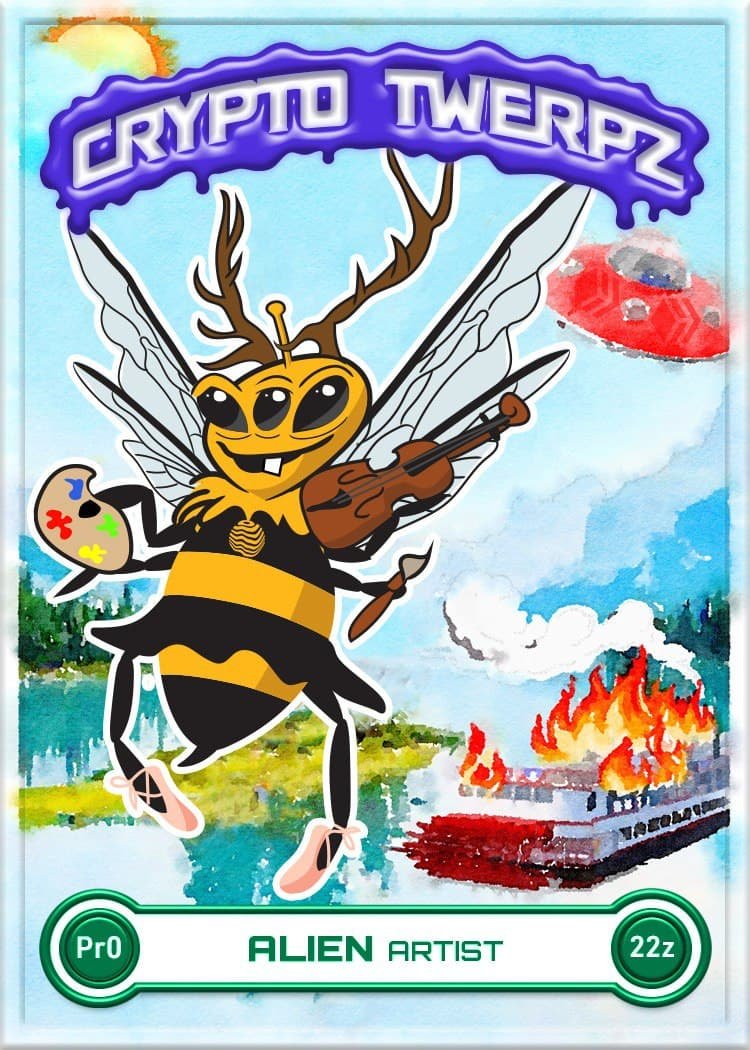 If you browse https://nftshowroom.com/ often you have likely already seen the promotion and claimed your card, if not here's how you can participate!
Visit this link and complete the google form:
https://docs.google.com/forms/d/e/1FAIpQLSfh4gGkrK6ggafG5MChoE4F8s_6CcYCnOyIBgpDvouzGdJbpg/viewform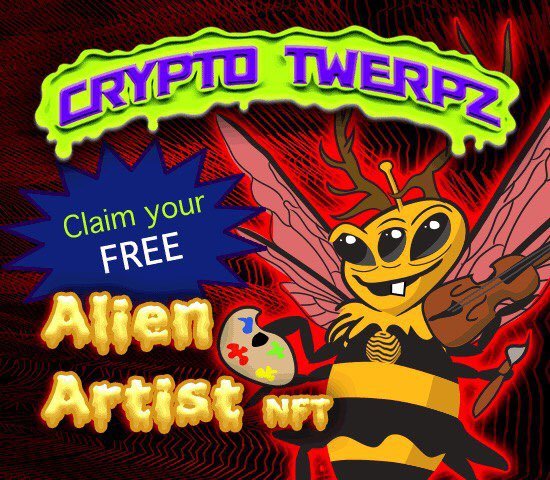 That's it, on December 12th you will have it delivered to your wallet!
The offer ends December 11th at 11:59pm PST so if you want one be sure to fill out the form before then!
---
Visit the site and browse art: https://nftshowroom.com/
You can follow us on Twitter: https://twitter.com/NftShowroom
or Instagram: https://www.instagram.com/nftshowroom/
For any questions or support please visit us in discord NFT Showroom discord