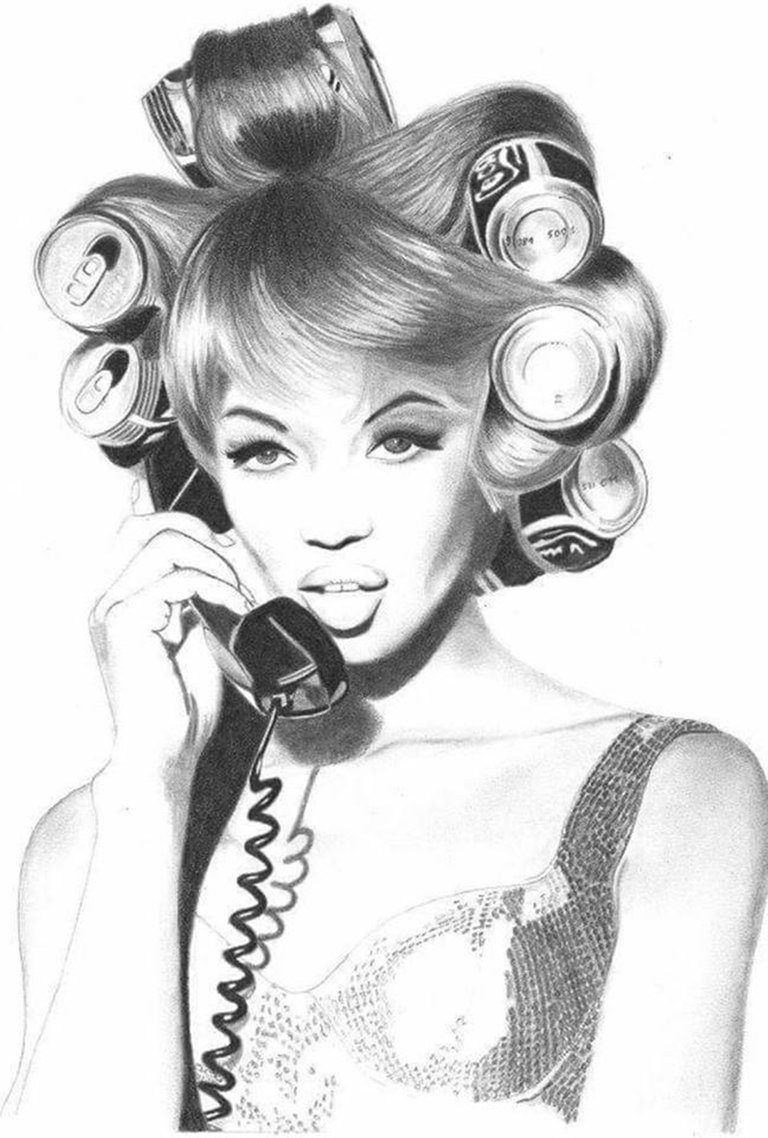 English
This image of Naomi Campbell certainly knows many of you. It has a cult status. This reached the photography not only because of the supermodel itself and the Coke cans in her hair, but also because of the ex-model and the later fashion photographer Ellen von Unwerth. After the German-born Ellen von Unwerth had modeled for 10 years, she found her passion in fashion photography and became world famous. Her photos hang in museums today and are illustrated again and again in fashion magazines. She has influenced the fashion world at the time with her style. Chanel, Victoria's Secret, Vogue, etc. are just a few names that the ex-model and then successful photographer often worked with ...
... and while I wanted to have it in my collection of drawings, of course I also draw it some years ago...
Deutsch
Dieses Bild von Naomi Campbell kennen bestimmt viele von euch. Es hat einen Kultstatus. Diesen erreichte die Fotographie nicht nur wegen dem Supermodel selbst und den Cola Dosen in den Haaren, sondern auch wegen dem Ex-Model und der späteren Fashion-Fotographin Ellen von Unwerth. Nach dem die gebürtige Deutsche Ellen von Unwerth 10 jahre gemodelt hatte, fand sie ihre Leidenschaft in der Fashion-Fotographie und wurde damit welt berühmt. Ihre Fotos hängen heute in Museen und werden auch immer wieder in Fashion Magazinen illustriert. Sie hat die damalige Fashionwelt sehr geprägt mit ihrem Stil. Chanel, Victorias Secret, Vogue usw sind nur einige Namen, mit denen das Ex-Model und danach erfolgreiche Fotographin oft zusammen arbeitete...
...und da ich es in meiner Zeichnungsammlung haben wollte, hatte ich es natürlich auch abgezeichnet...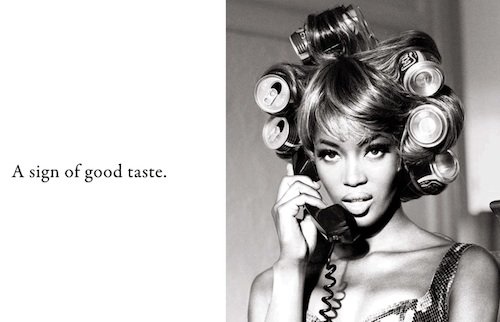 credit: Ellen von Unwerth


you can find this work
also at my DeviantArt