English
Português
---
I'm still doing some pinball machines in Lego, and this one that I've tried in the beginning.
The Pinball machine have a hole in the top and when the ball goes in it has a rail inside that bring the ball to a drawer.
This was very fun to play with.
An idea of a machine that works.

Ainda estou a fazer algumas máquinas de flippers em Lego, e esta foi uma que eu tentei no começo.
A máquina de flippers tem um buraco no topo e, quando a bola entra, tem um trilho dentro que leva a bola para uma gaveta.
Era muito divertido jogar com esta.
Uma ideia de uma máquina que funciona.
---
The Animation | A Animação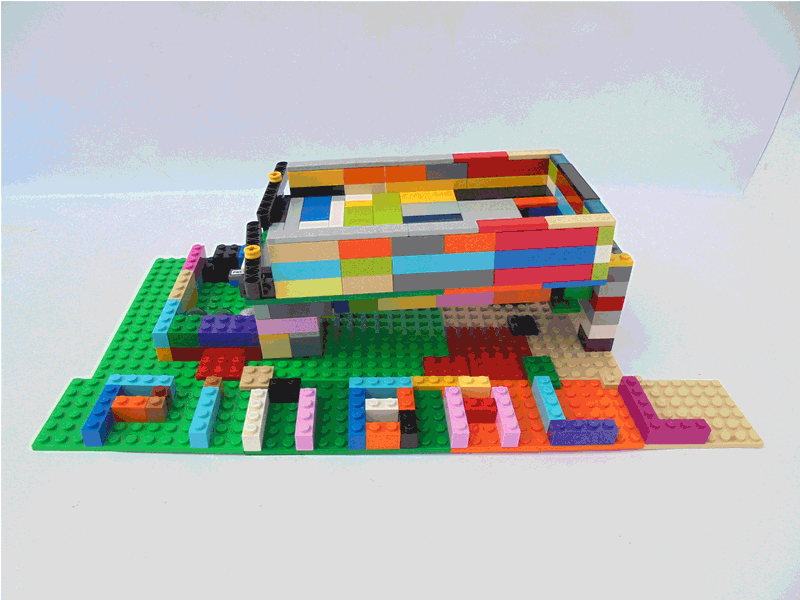 Some Pictures | Algumas Fotos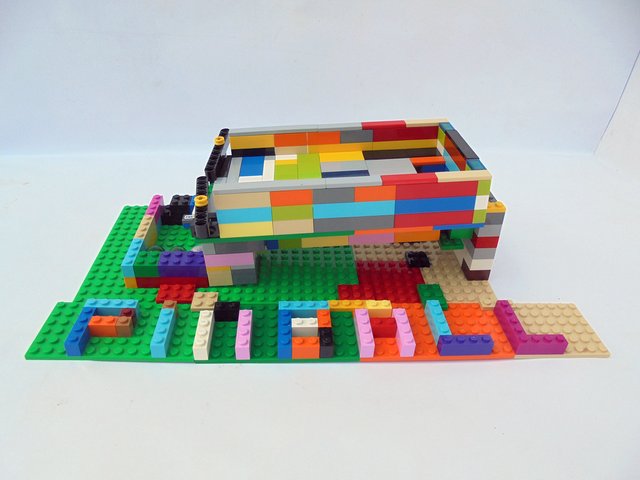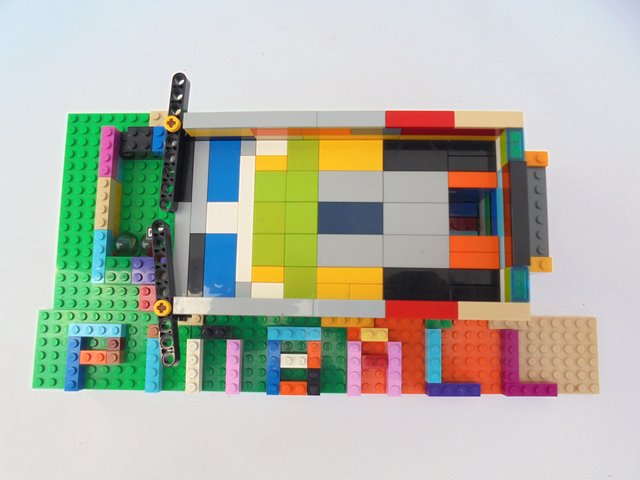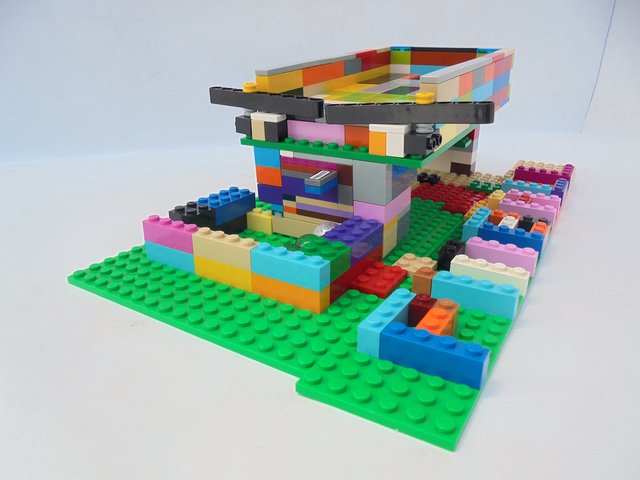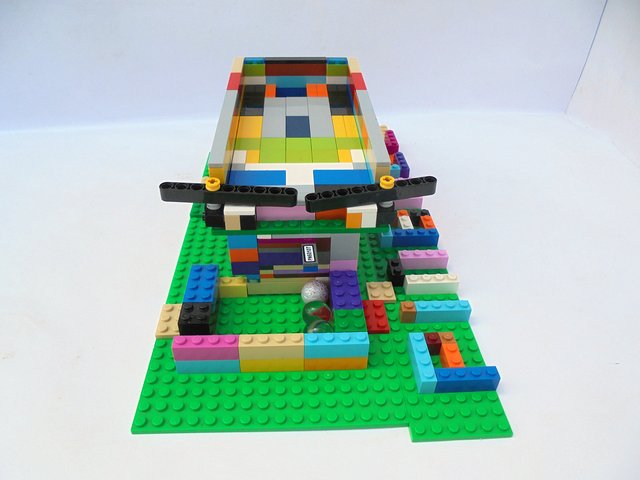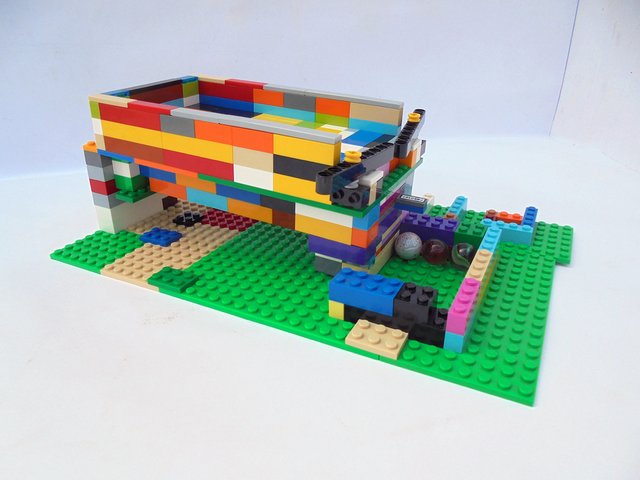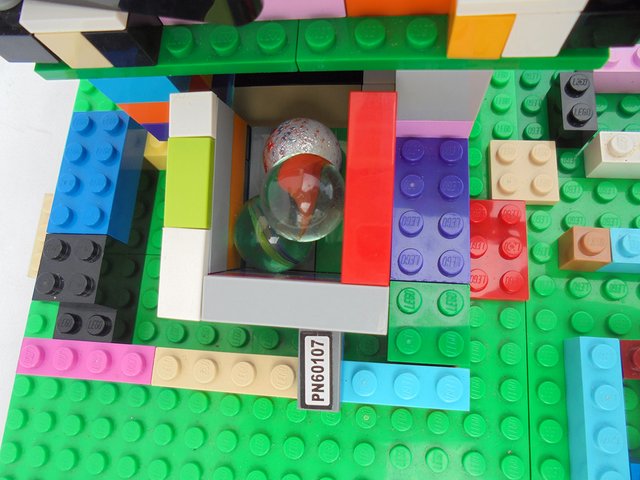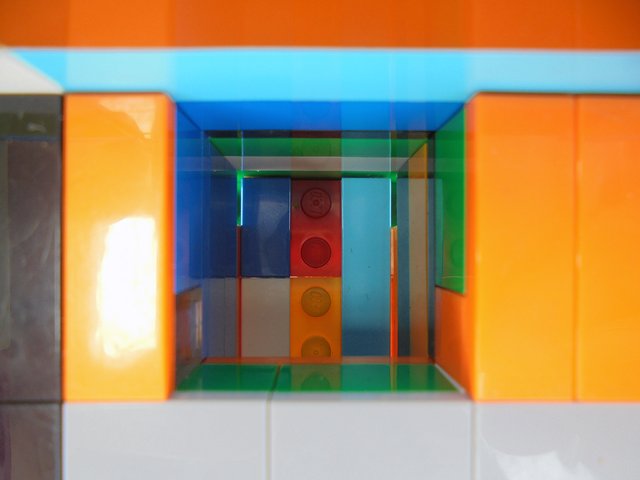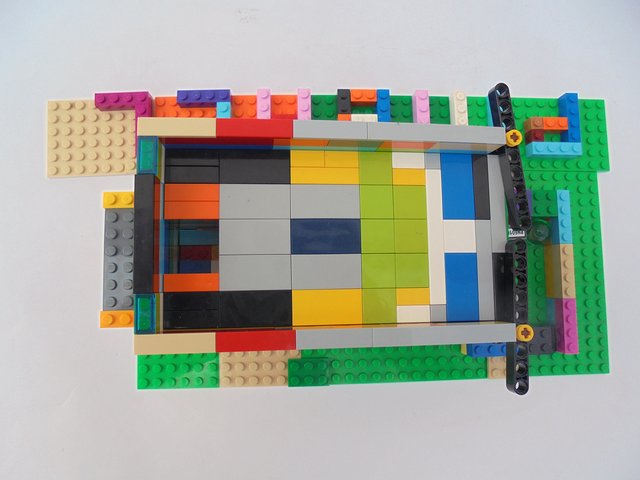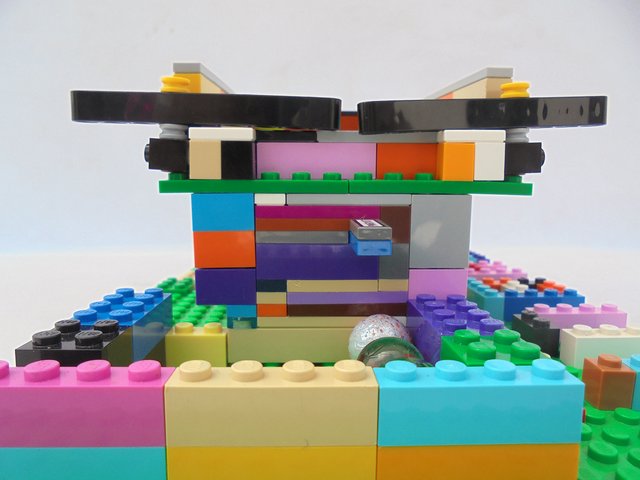 Small Video | Pequeno Video
---
---
I'm doing the Gaugan AI Contest on Hive. Please participate.
Week 36 - Check it in here . Post till Sunday.

News:

Besides the author rewards of the post, this week's prize is 3 Hive + 3 Hive (@drakernoise) + 1 Hive (@eii) = 7 Hive
In the next weeks the prize will be of 3 Hive to the winner + author rewards + donations
An old time friend of the contest, @drakernoise gave more 5 Hive , to give 1 Hive more of prize in the next week.
And again @drakernoise donated more 10 Hive, for the next 3 weeks (one month), adding more 2 Hive to the weekly prize.
Our friend @eii gave back the prize of week 31 (8 Hive), adding one more hive of prize for the next 4 weeks.
Another great friend @shrazi made a very nice video tutorial for Gaugan AI. See in Working On GAUGANAPP for the Contest
Olá a todos, continua o concurso IA Gaugin no Hive.
Semana 36 - Veja aqui . Faça post até Domingo.
Notícias:
Além das recompensas de autor do post, nesta semana o prémio é de 3 Hive + 3 Hive (@drakernoise) + 1 Hive (@eii) = 7 Hive
Nas próximas semanas em vez de of 1 Hive, o prémio é de 3 Hive + donations + post rewards
Um velho amigo do concurso, @drakernoise deu mais 5 Hive, para dar mais 1 Hive de prémio nas próxima semana.
E novamente a @drakernoise doou mais 10 Hive, pelas próximas 3 semanas (um mês), adicionando mais 2 Hive ao prémio semanal.
O nosso amigo @eii devolveu o prémio da semana 31 (8 Hive), adicionando mais 1 Hive de prémio nas próximas 4 semanas.
Outro grande amigo @shrazi made a very nice video tutorial for Gaugan AI. Veja em Working On GAUGANAPP for the Contest
---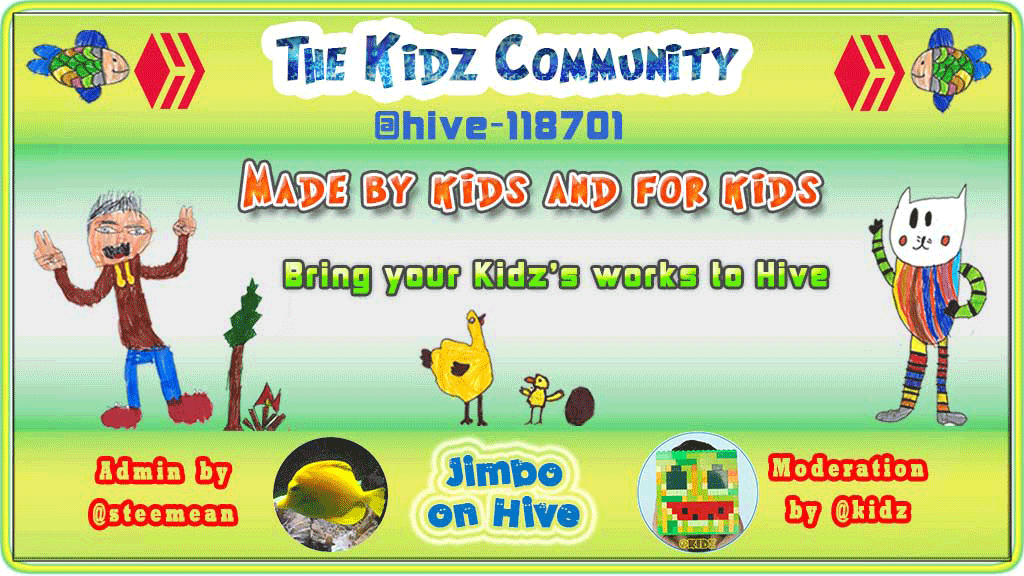 ---



---
The Kidz Community on Hive
Made by kids and for kids. Adults welcome to learn
The Rules
A Comunidade Kidz no Hive
Feita por crianças e para crianças. Adultos bem-vindos para aprender
As Regras
hive-118701 is a channel for kids.
Adults can post, crosspost and comment about stuff for kids.
Adults must learn with children. :)
Here adults follow and listen to children.
You can use the tag #kidz .
You can post in the English or Portuguese languages.
hive-118701 , é um canal para crianças.
Os adultos podem postar, cruzar prublicação e comentar sobre coisas para crianças.
Os adultos devem aprender com as crianças. :)
Aqui, os adultos seguem e ouvem crianças.
Pode usar a tag #kidz.
Pode postar nos idiomas inglês ou português.
---
Por favor, Faça um comentário se gostou.
Jimbo, o puto do Hive
Eu tenho apenas seis anos de idade.
Por favor leia este post em introduceyourself, Jimbo, O puto do Hive .
Eu também publico como @kidz o moderador da Kidz Community no Hive .