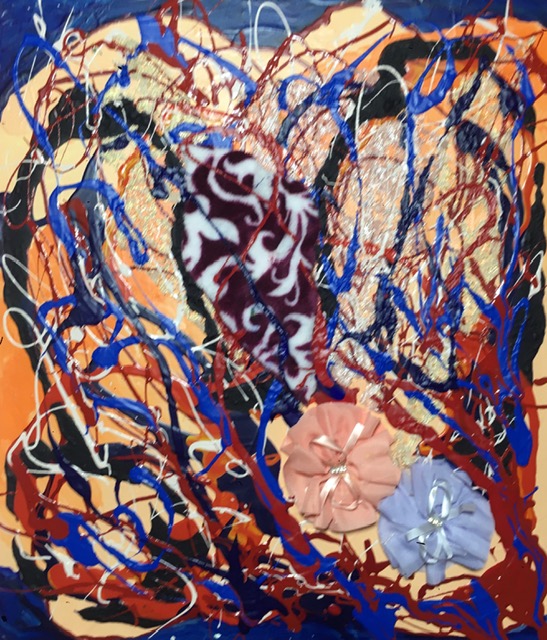 (ENG)
This is my original artwork.
"Untitled20201017"
Mixed Media,45.5x53cm,2020
I didn't like the picture I drew before, so I revised it. I revised it, put flowers on it, and somehow I got a passing grade. After all, I don't like it if it doesn't have some density.
I also prepared for a private exhibition today. This time, I wanted to make the Honaicho simple by myself, so I made it with Illustrator, copied the output, and cut it into postcards.
My mental and physical condition was not good until last week, but I'm finally getting better. I hope that I will be fine until my private exhibition.
(JPN)
これは私が創った作品です。
「Untitled20201017」
Mixed Media,45.5x53cm、2020
これは以前描いた絵が気に入らなくて加筆修正した絵です。修正して、お花もつけてなんとか私にとって合格点。やっぱり、ある程度密度がないと気に入らないのです。
今日は個展の準備もしました。今回は芳名帳は自作で簡単なものにするので、イラストレーターで作って出力したものをコピーして、ハガキ大に切ってという作業をしていました。
私は先週あたりまで心身の調子がいまいちだったのですが、ようやく元気になってきました。このまま個展まで元気であればいいなと思っています。