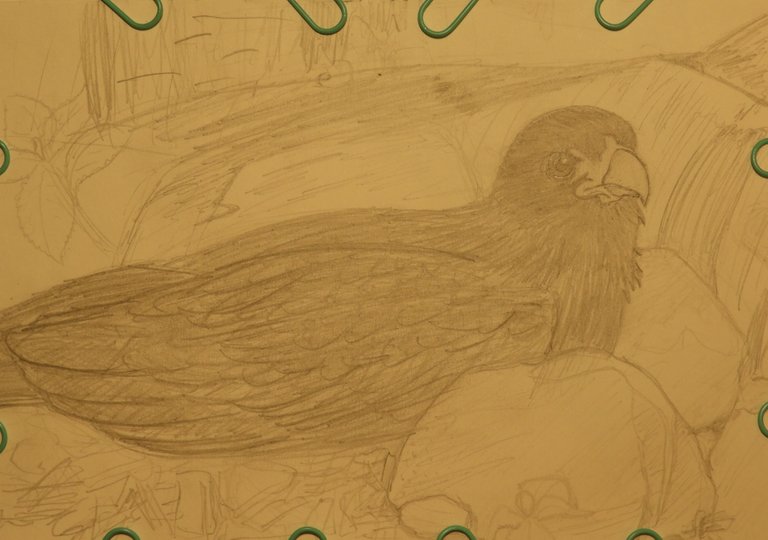 After a bunch of Watercolor paintings I produced,
it's time I bring you something completely different.
I've decided to just make a simple sketch.
It's another ZOO animal,
I have no idea what specie it is.
A dinosaur, no doubt about it.
I would question an ability of any ornithologist to name the specie based on the sketch.
That's why...
Here's the original picture I took last spring [I think]: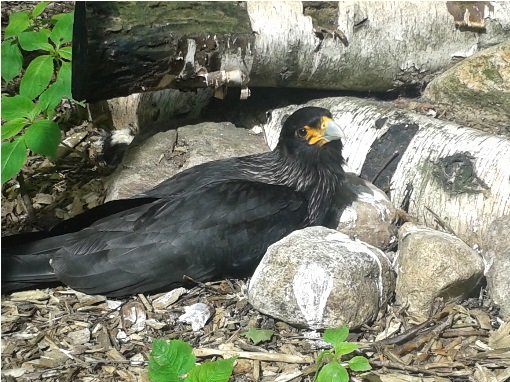 A lazy birdy relaxing between the rocks, Nowe ZOO, Poznań, Poland
Here, some intermediate sketches: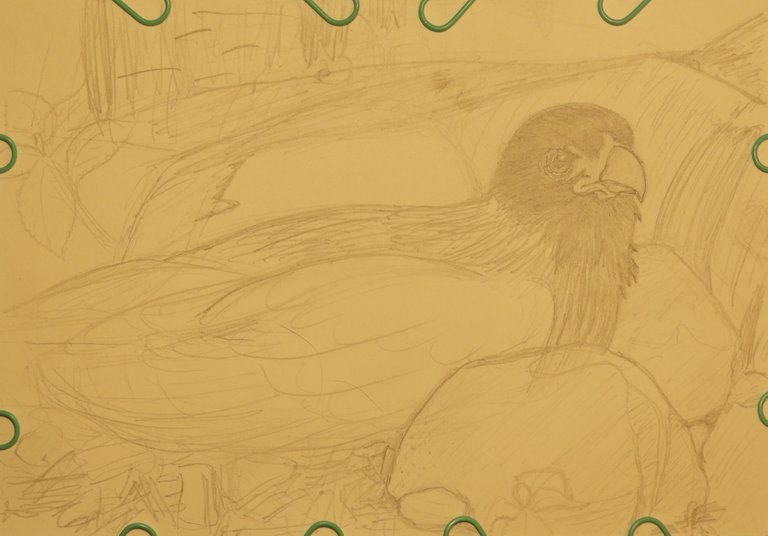 Nothing special.
I think my technique is pretty lame.
Maybe I should stick with paints for a while.
I kind of wanna try oil, something that would not leave a smooth surface.
I could paint over this sketch even.
Anyway, I tried to focus on the bird itself, that's why the background is not very detailed.