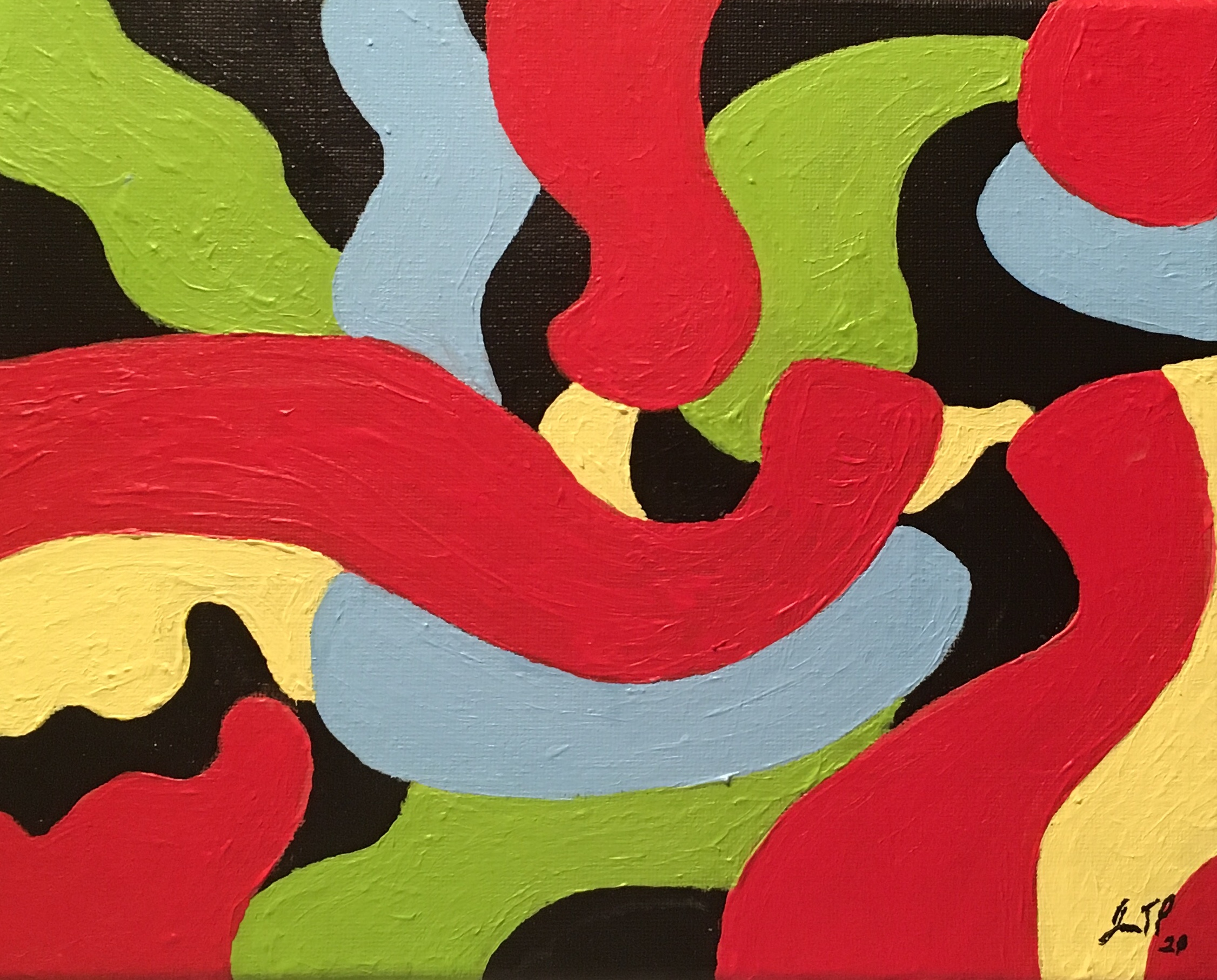 Does this get your attention l hope so. I wanted a shocking
affect! The kind of painting that makes you wonder what
was he thinking at the time.
This was not planned, there was no thought process,
just emotions from my soul. I find that my most colorful
and powerful works of art come from my gut with a clear
mind. Almost as if l go to another place and leave
this world behind.
Sometimes we have to do that to find peace of mind..