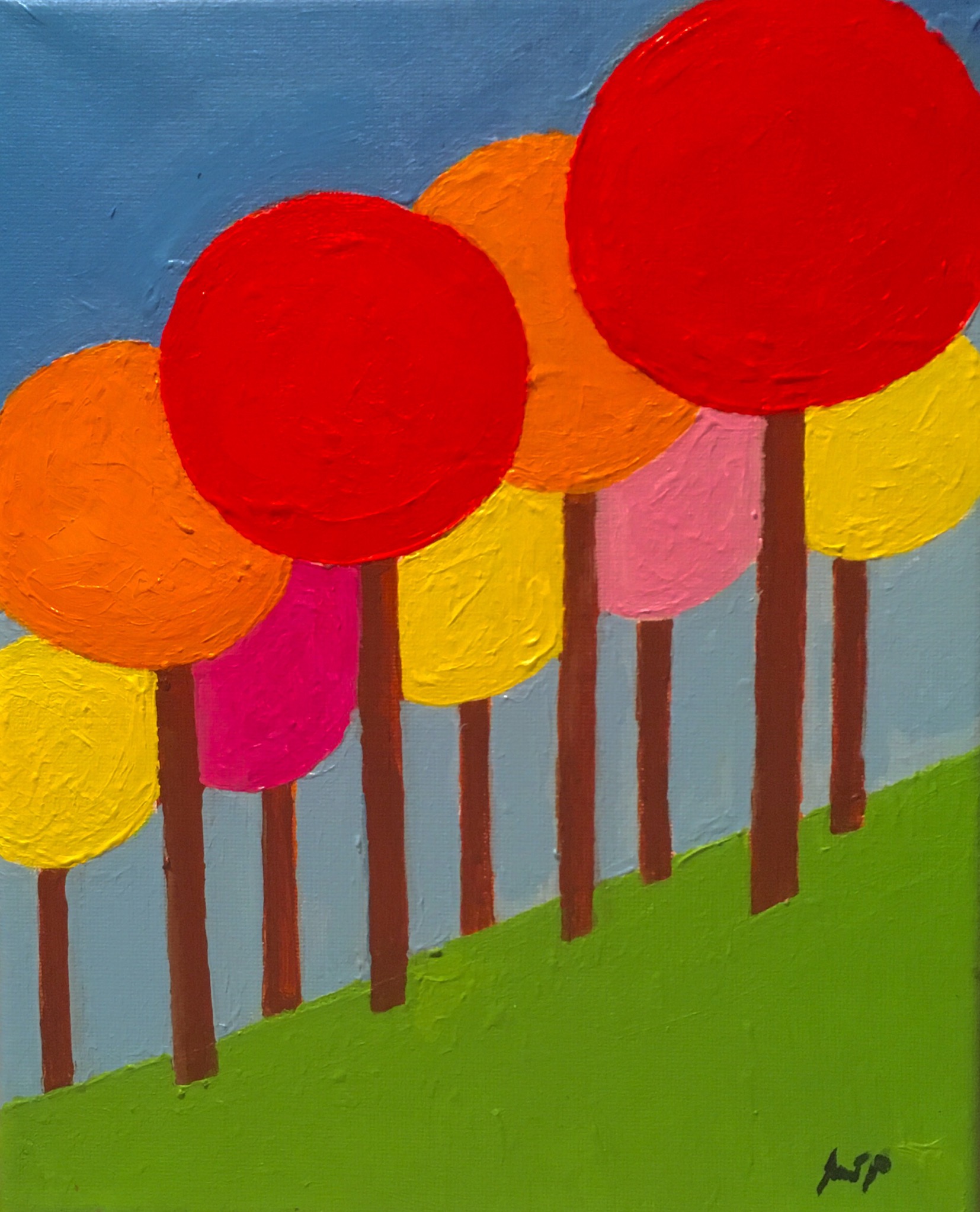 This was done in acrylic paints to remind me of my
childhood. I have always been attracted to bright colors
even as a four year old. It just lightens the mood.
The world when you look at the news is field with
colors of gloom. That's why children's art fascinates me so.
They are so uninhibited by their creativity. There is
no right or wrong way to do art. They let it flow.