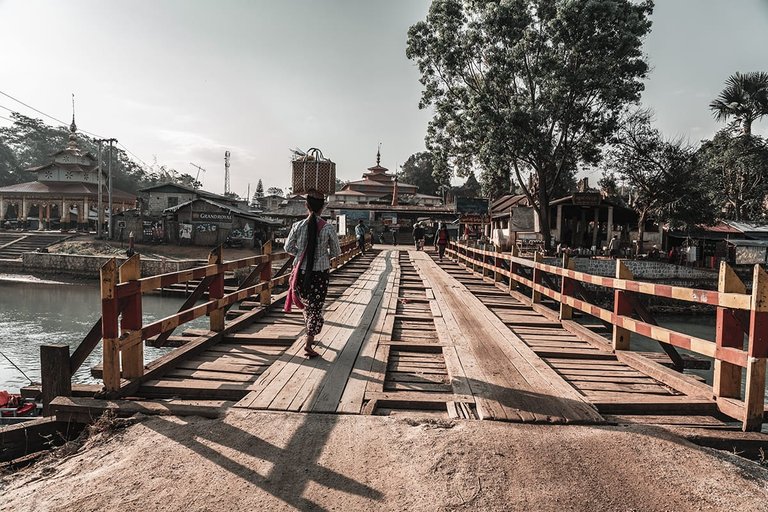 If you have just arrived in Myanmar - yay, finally! If you are just planning your trip, oh, we are so happy you are here! Because getting around Myanmar can be a bit of a pain if you don't know the cheapest and best way to travel around Myanmar. No worries, we went through all this to help you figure out the best way to get from Bagan to Inle Lake and how to get around Myanmar. Getting around Myanmar will be an adventure, we promise!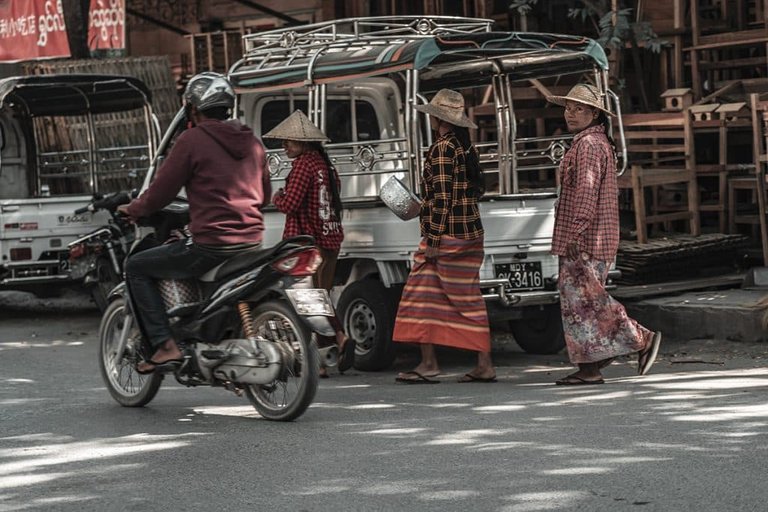 Busy Streets in Myanmar
Bagan to Inle Lake - BUS IS THE BEST WAY TO GET AROUND
That's it! We said it without any fancy introductions! And it's true! A bus is the cheapest way to get around Myanmar and from Bagan to Inle Lake. Overall, bus travel makes the most sense. Let us explain; there are only a few airports in Myanmar and most of them are a bit out of the way. Flights will be around 8 times more expensive than bus rides.
Private transportation is an option, however, it will cost way more and does not differ much from a nice and comfy bus. Lastly, going around on your own with a motorbike or renting a car is not really an option. Foreigners cannot really rent a motorbike in Bagan and it is not officially allowed to get around with motorbikes other than the electric e-bikes in Bagan.
Related: The Complete Myanmar Guide: ALL YOU NEED TO KNOW!
Bagan to Inle Lake Bus Schedule
The bus departs from Bagan Shwe Pyi Highway Bus Terminal, however, if you book with JJ Express, which is the most reputable and comfortable company, you will have a pick up at your hotel included. When traveling around Asia we always use 12GoAsia booking system, to make our life easy! You can just book any rides online, to ensure you always get a seat! If your travel plans are flexible, you can easily book the bus ticket once you arrive, just make sure to do it at least 1 day in advance to secure a seat!
There are 2 buses leaving Bagan and heading to Inle Lake, so you really do not have many options. One bus departs 7:30 pm and the other one departs 8.30 pm. The bus takes only 9 hours, even though a couple of years ago the estimated travel time was up to 11 hours. Due to road development, the bus makes its way very quickly. Thus, we were quite shocked to Inle Lake arrive after 8 hours on the way, at 4:30 am!
Good news is that mostly all hotels accept early arrivals, as they are used to the bus service. Thus, even if your room is not ready yet, there will be a place to nap or at least close your eyes for another 30 minutes to get the rest you need.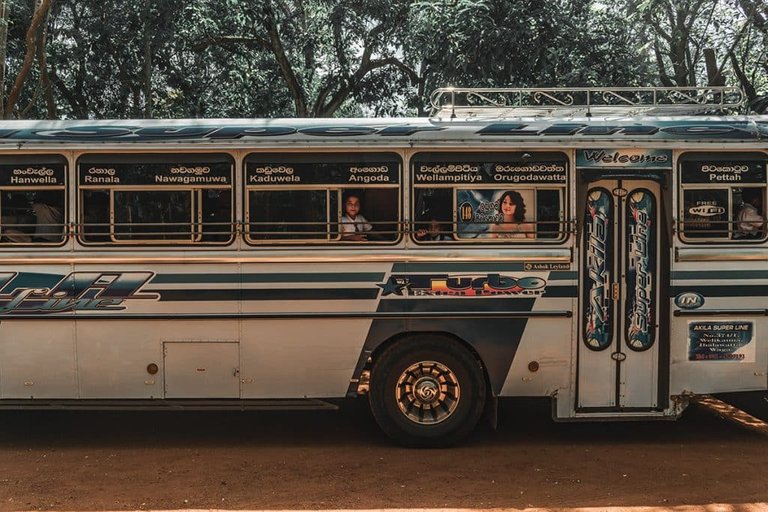 These are the local buses, fret not, this is not the overnight bus!
Related: Sunrise in Bagan - BEST INSTAGRAMMABLE TEMPLES FOR PERFECT SUNRISE

 
How Comfortable is the Bagan to Inle Lake Overnight Bus?
Honestly, the comfort level of the bus will greatly depend on your standards. We have traveled around Asia for 2 years, thus we felt that this bus was a luxury service and treatment. However, we have heard people complaining about the service, staffs' lack of English, etc. We can say only the best about JJ Express and other overnight VIP bus services.
The VIP bus and the usual kind differ only because VIP bus has 1 + 2 seats while the usual bus is 2 + 2 seats. JJ Express (and also other companies operating tourist routes) will provide you with a blanket, water, and a light snack. The ride is long so we suggest taking some additional snacks with you.
Also, everywhere we traveled around Myanmar cranking up the AC was a big thing. Thus, take warm clothes with you as it will be very cold on the bus. Also, it is usually freezingly cold in Inle Lake at 4 - 5 am when you arrive.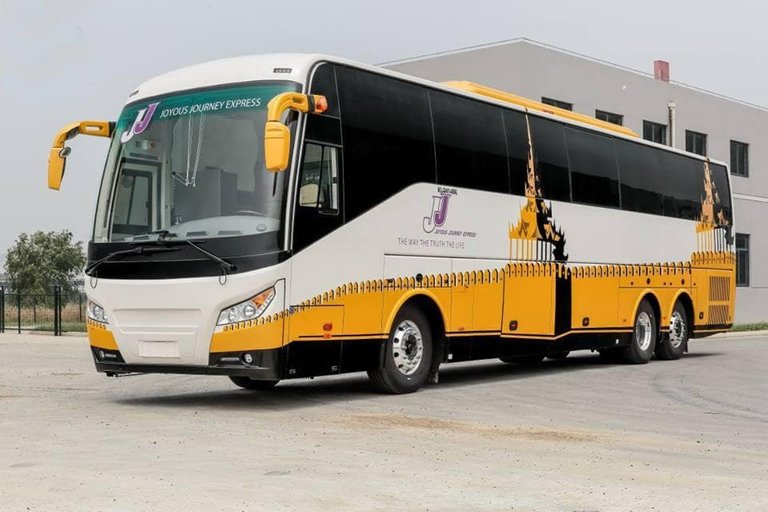 Nice and spacious overnight bus offered by JJ Express.
Related: How Expensive is Myanmar? TOTAL COST BREAKDOWN DAY BY DAY!
An alternative to Bagan to Inle Lake Bus - Minivan
Minivan is another budget-friendly option to consider when planning your route from Bagan to Inle Lake. However, minivans travel only during daylight hours and are very cramped. There will be a minivan leaving almost every hour, it will take around 7 hours and it will not be as pleasant as the bus ride. Note: The drivers are slightly insane and race for their lives to reach the destination. If you do not have any other choice or really want to travel during the daylight hours, take the minivan, It will cost $8.
Related: Where to stay in Inle Lake? BEST ACCOMMODATION FOR THE PERFECT EXPERIENCE!
Summary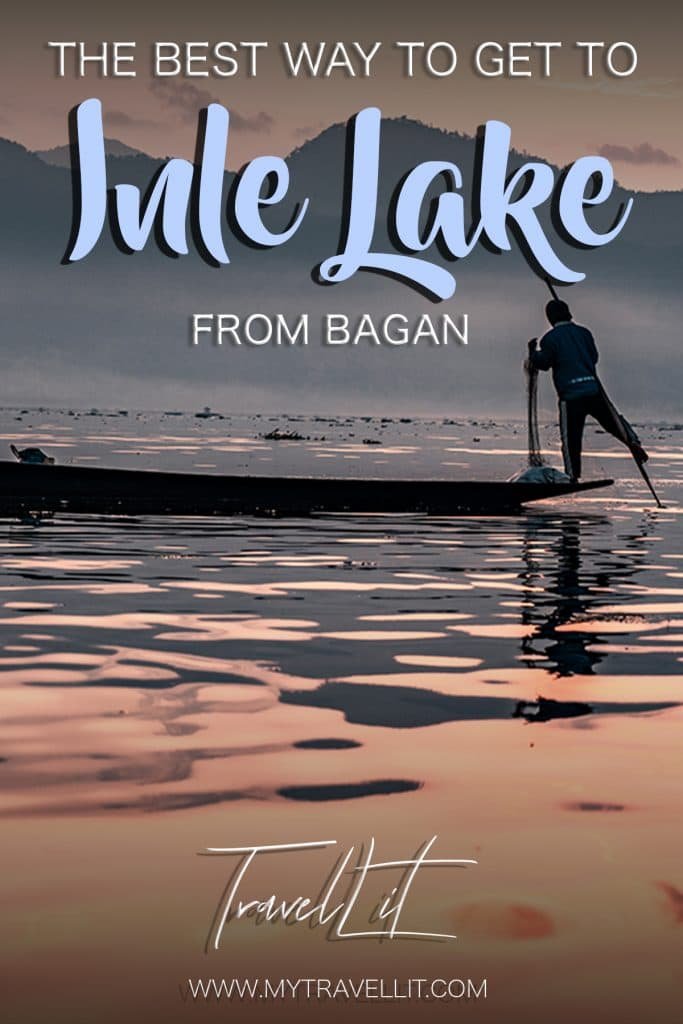 Well, by now you probably know that the best way to get from Bagan to Inle Lake or vice versa is by bus. If you are traveling on a budget and do not want to spend much on flights, its the best way to go. There always is an option to book a private car to take you around, but that takes all the joy and adventure away, doesn't it? It's up to you to decide on the best way to get around Myanmar.

---
Posted from my blog with SteemPress : https://mytravellit.com/bagan-to-inle-lake-how-to-get-around/
---
Love you all!
If you are interested in our travels or our lives we encourage you to connect with us through one of the social platforms below.
Find us here and join our community!
If you feel particularly adventurous, become a part of our Facebook community (our moms and a couple of other great people) - https://www.facebook.com/travellitoriginal
Follow our daily adventures and stories - https://www.instagram.com/travellitoriginal
We tweet about remote islands with lightning fast wifi - https://twitter.com/mytravellit
Our blog - How to find cheap flight deals, budget accommodations, travel itineraries and how to make travel affordable while still super fun - https://mytravellit.com/