Everyone always have a story to tell and like they say, the road to success is filled with lots of stones and spikes. I got to know about the game splinterlands in whaleshares server where a guy named giftedwords and his brother blue(can't remember) were heavy investors and all they do is buy Alpha cards and trade with it. Fortunatley for me I was in the Neoxian server where Neo Dragon himself was a heavy investor coupled with Jlordc. I remember winning few giveaways back in the days for cards I know nothing about. I was patiently saving my cards based on the hype surrounding the game by SteemDan among others in another server called Lost server. Here people come for giveaway and discuss new update back in the days which one of them was Splinterlands.
Everyday, people do not talk about anything else except the arrival of the then steemmonsters. The D-day arrived and Neoxian started playing and with it came lots of discussion in the city. If you have been in Neoxian server, you would know how a certain topic can take up the whole conversation. With it came heavy constant giveaway which includes the rule that (to enter, you must be playing the game steemmonsters). This was why I joined finally, because there is no point missing giveaway because you can't play a simple game.
So I entered Xawi's dm in the month of October year 2018 to learn the basics from her and the cards to get to get started. That was how my love for the game came about and I joined the splinterlands ministry. It was a bit tough and rough in the beginning because the ones I saw as an expert were way ahead of me in battle and cards accumulation and due to my low earnings back in the days, I couldn't buy the cards I needed but based my fate on giveaways and the little I could afford. So I set my target on daily quest and winning cards in servers. We were given beta cards as quest reward back in the days and that was how I was able to jump start my card collection which I am so of today.
Fortunately for me God brought Zaku to the city who then decided to sell some of his Legendary beta cards and he gave me this cards to pay at a convenient date, isn't that amazing!!!!. He was the first man to give me this opportunity of owning a legendary card which I am everly super grateful for
My Best Splinterlands Memory
This was the fundition campaign splinterlands did back in the days and there was so much hype around it. It was the arrival of the legendary Chain Golem. So I took my first loan on the blockchain for this from SwedishDragon so as not to be left out of the race. It was with great pleasure and happiness I opened my reward after this airdrop and that has been my best memory ever since. I was looking forward to getting the promised reward and it was worth my wait when it came. No campaign has ever been the same for me ever since then simply because I went out of my comfort zone to get a loan for a game I have grown to love and I got rewarded with cards I am still loving to use in battles.
Another memory I have is sliding into people's dm especially people who are lucky to win card giveaways and offering to buy it from them. I am glad most of them are happily on the game platform today busy battling it out. It feels so good when people ask me what and what do they need to join the game back in the days. I also feel honored to share my reward with them in little ways than one when building a new comer's account.
What is My Best Season
Just like everyone else in the game whose goal is to reach the height of splinterlands career goal which is the top of the leader board and the top of the league which is Champions I. 5 seasons ago, I achieved this goal of the top league and it has become my best season ever since. When I look back and see how far I have come from having 4 to 7 cards unlike today where we are grateful to get card delegations from whales like Gerber, I feel good and happy when opening my seasonal reward. It is like seeing your salary alert on your phone after working for a month.
Splinterlands not only gave someone like me a platform to play for fun and invest but also a place to earn, learn and meet fellow fighters.
To join the game kindly click here
To join this contest click here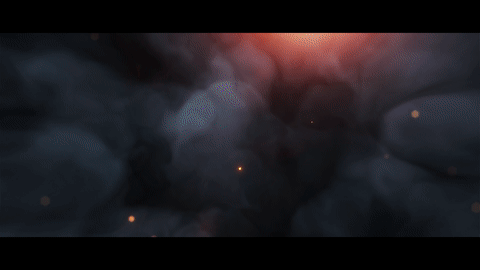 Image and gif from splinterland page and post