A fresh Kölsch with a plopp
The Peters Kölsch comes in a nice bottle with such a connected bottle cap.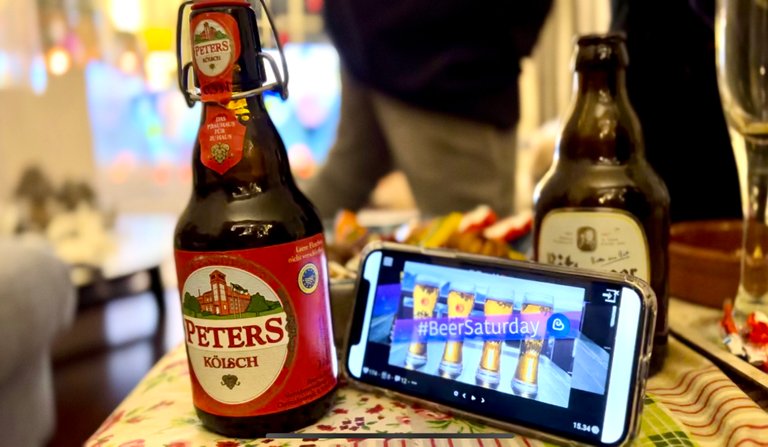 Hey Hive Family
let us enjoy the world again
best with a cold beer

---
TV and beer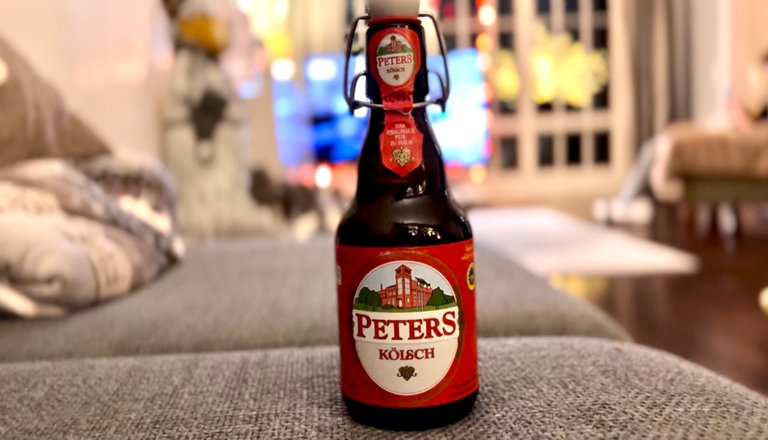 ---
Where is Peters Kölsch from
Sure - most of this style comes from Cologne
Peters Kölsch is a brand of the Haus Kölscher Brautradition GmbH group of companies within the Radeberger Group of the Oetker Group

On November 26, 1847, Peter Josef Peters received permission to brew beer in Monheim. Today, this date is listed as the official founding date of the brewery. However, there had already been a beer brewing tradition in Monheim since the year 1262, and this date can still be found on older Peters Kölsch bars. The company name was changed to "Monheimer Brauerei Peters & Bambeck" on January 1, 1965, and from October 1, 1999, the brewery operated under the name "Privatbrauerei Peters & Bambeck". The Kölsch in the brewing range of this Monheim brewery was marketed until 1965 under the then brand name Peters Echt Kölsch.
Text from wikipedia.org and translated by @detlev and deepl
---
Bottle cap to reuse
I like this style of bottle cap as it reminds me to the well known Flensburger Pils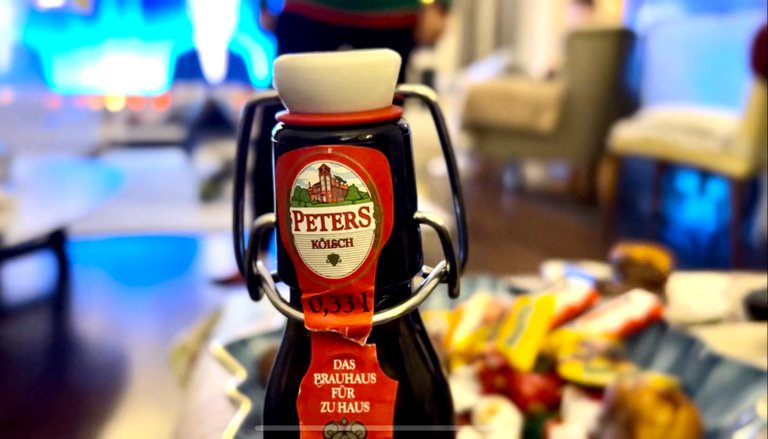 Tasting this beer
Overall a typical Kölsch and a bit more bitter as all the other Kölsch.
It taste well to the interesting soccer game.
Anyway, the beer doesn't help the German team to win against Spain.
---
Soccer
Let the better team win and delete this money dudes from FIFA.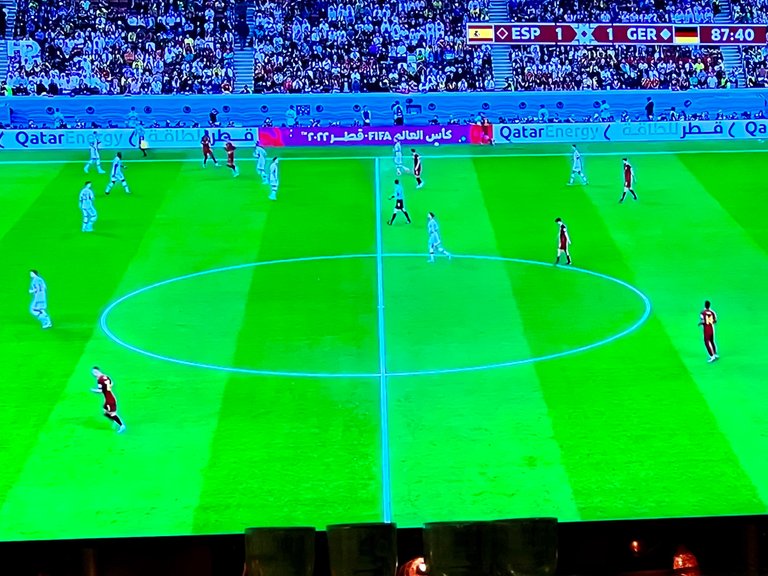 ---

Have a great day everybody
and let us travel the world again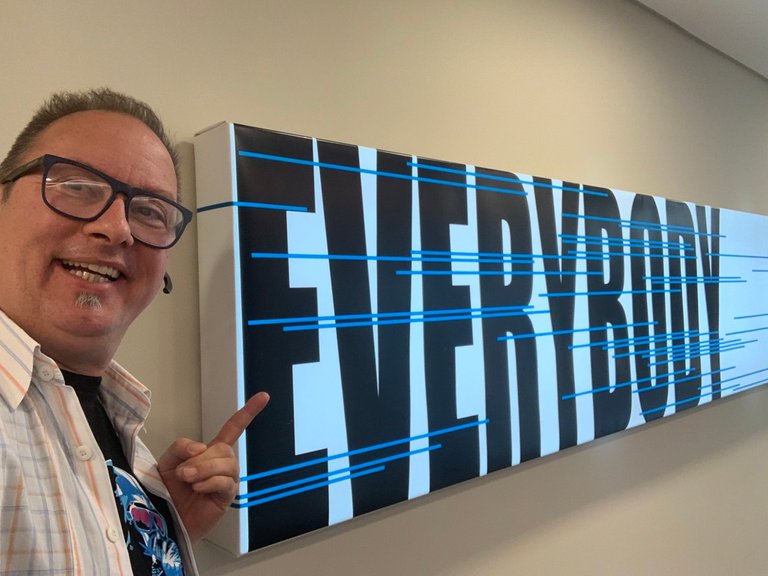 pic by @detlev
---

Enjoy the #BeerSaturday
have 3 pics and a story
around beer - and go!
---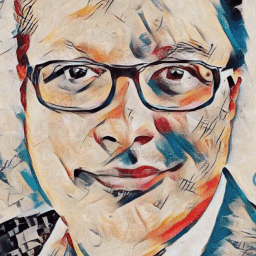 @Detlev loves HIVE