Abgefülltes Weißbier vom Gringo-Restaurant
Auf dem Weg zu einem Strand sah ich auf der linken Straßenseite einige beleuchtete Tanks, konkret Biertanks. Ich kehrte ein und siehe da. Es ist ein neues Restaurants, betrieben von einigen Gringos, die sich in Bierbrauen versuchen. Bei einem ersten Besuch gab es drei verschiedene Biere, u.a. eines mit Kaffee-Geschmack, ungewöhnlich - aber gut. Da sie keine Behältnisse zum Abfüllen hatten, brauchte ich bei meinen zweiten Besuch eine leere Drei-Liter-Weinflasche mit, die ich extra zuvor entleeren musste. Allerdings gab es bei meinem zweiten Besuch das gewünschte Bier nicht, so dass ich es mit Weißbier befüllen ließ.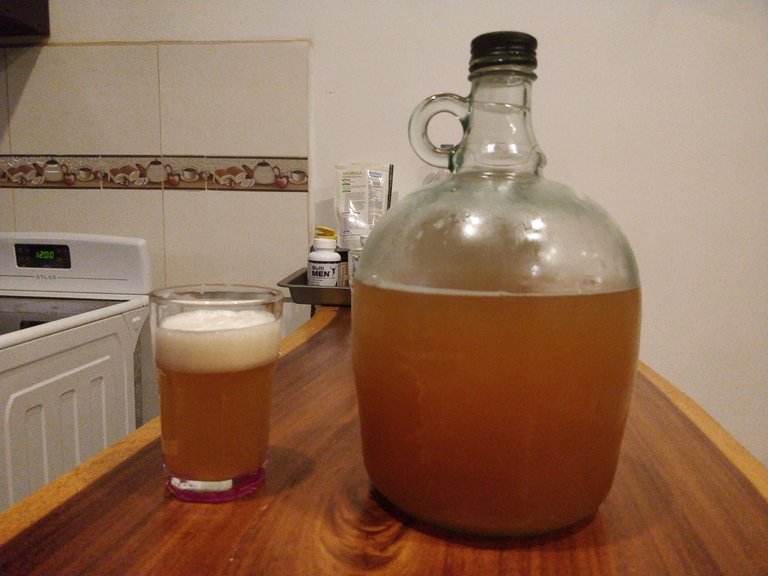 Cerveza blanca embotellada en un Restaurante de un Gringo
En el camino a una playa, vi algunos tanques iluminados en el lado izquierdo de la calle, los tanques de cerveza de hormigón. Regresé y he aquí. Es un nuevo restaurante, operado por algunos gringos que intenta la cerveza de cerveza. Durante una primera visita, había tres cervezas diferentes, etc. de un sabor de café, inusual, pero bueno. Como no tenían contenedores para llenar, necesitaba una botella de vino en blanco de tres litros con mi segunda visita, que tuve que vaciar extra antes. Sin embargo, en mi segunda visita no existía la cerveza deseada, así que lo llené con cerveza blanca.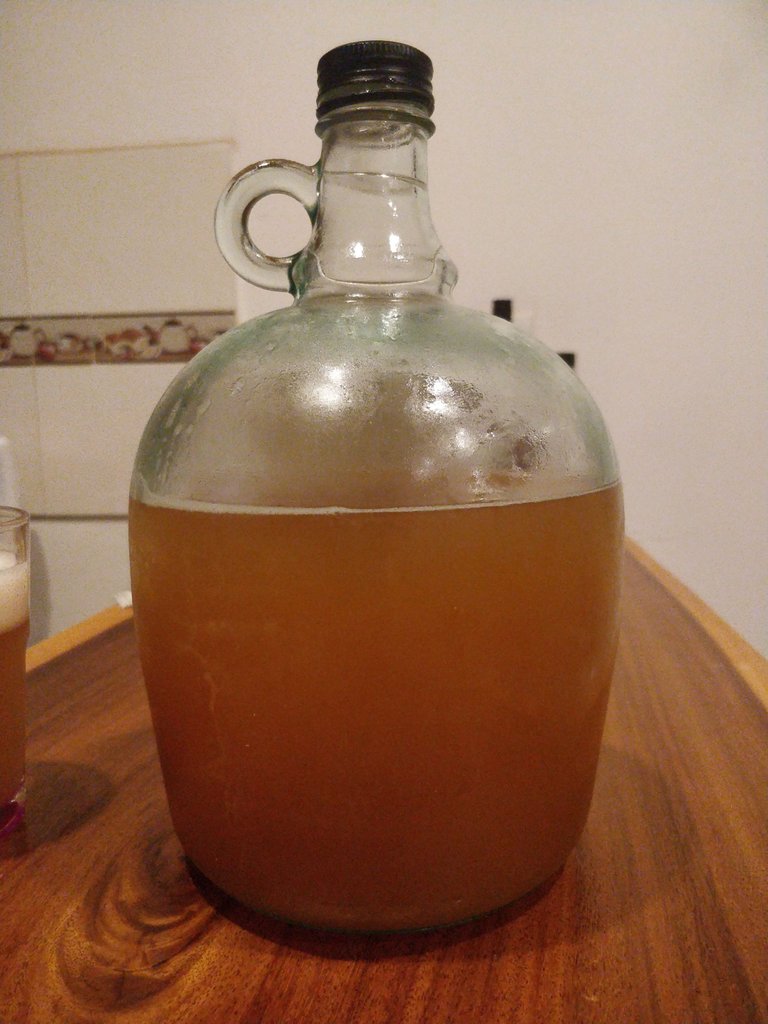 Bottled white beer from a Gringo restaurant
On the way to a beach I saw some lit tanks on the left side of the street, concrete beer tanks. I returned and behold. It is a new restaurant, operated by some gringos that tries in beer brews. During a first visit, there were three different beers, etc. of a coffee taste, unusual - but good. Since they had no containers for filling, I needed a blank three-liter wine bottle with my second visit, which I had to empty extra before. However, on my second visit the desired beer did not exist, so I filled it with white beer.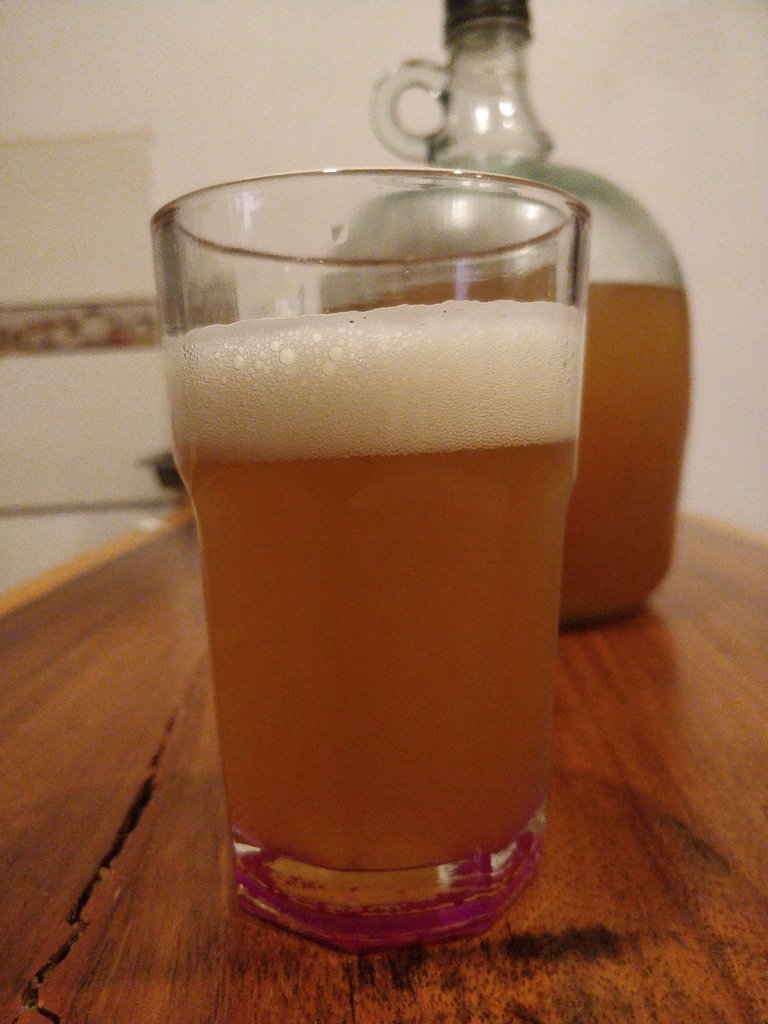 .
Prost
Anmerkungen? Neidfragen?
Remarks? Neiding questions?
Observaciones? Preguntas de envidia?