Well, it's again time for my #beersaturday post. It's again a commercial brew, but I'm currently waiting for some fresh craft additions. Until now, I'm staying with the cheap ones.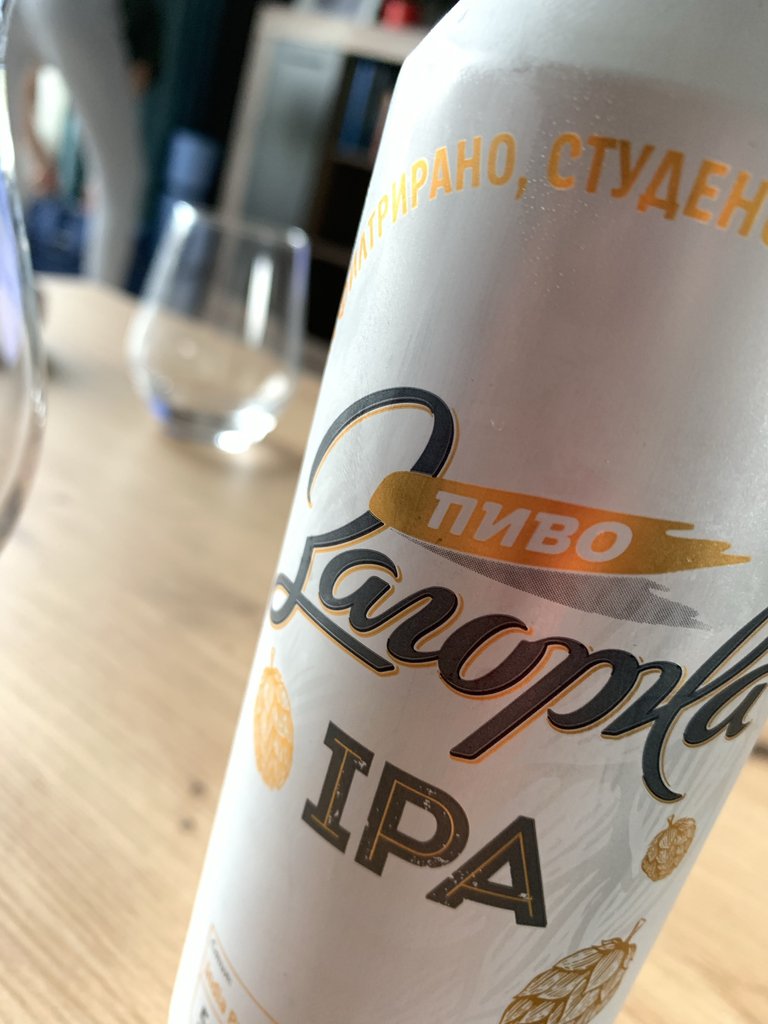 I had this one many times, and apart from being an IPA (maybe) I like this beer for costing about $0,80 per 0,5 liters. Well, there are not many beers, that can compete with this one, right? You can easily have a beer or two every day without even noticing the impact on your budget.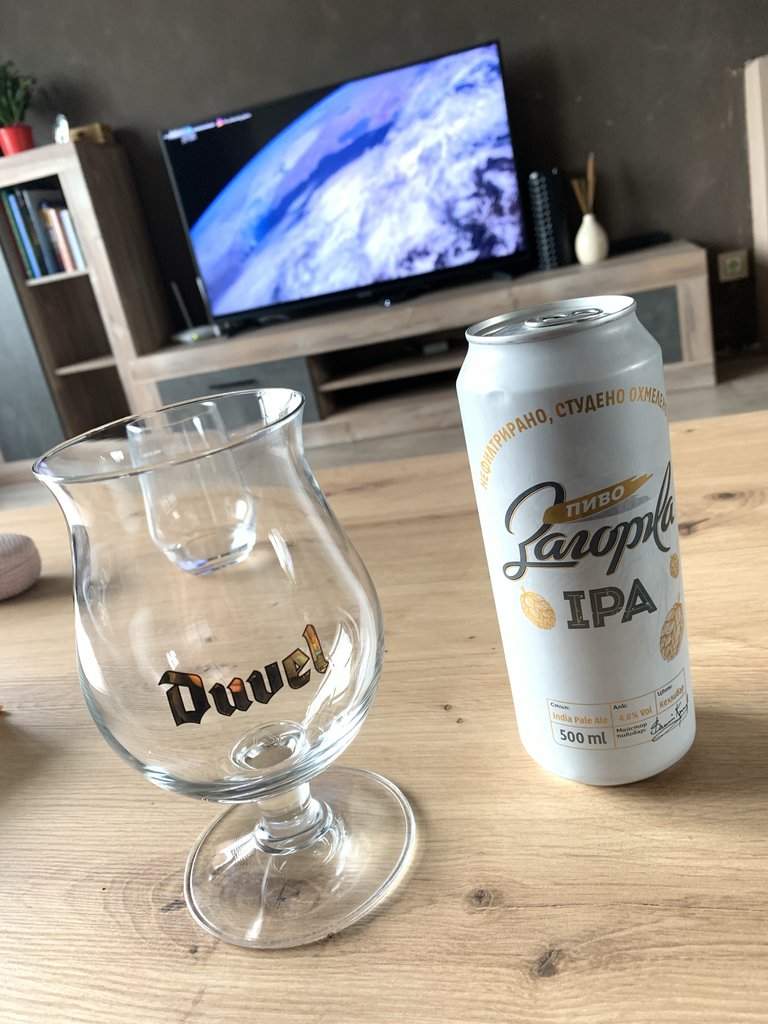 In the glass, this beer stays hazy, which is somehow
unusual for commercial beers, but in the glass, you can immediately notice this is a different beer. The color is golden-ish malty, and it seems this beer whispers to you "Come, come and drink me!". And when you hear its tender voice, and you dare to try it, you immediately notice the additional hops in your glass.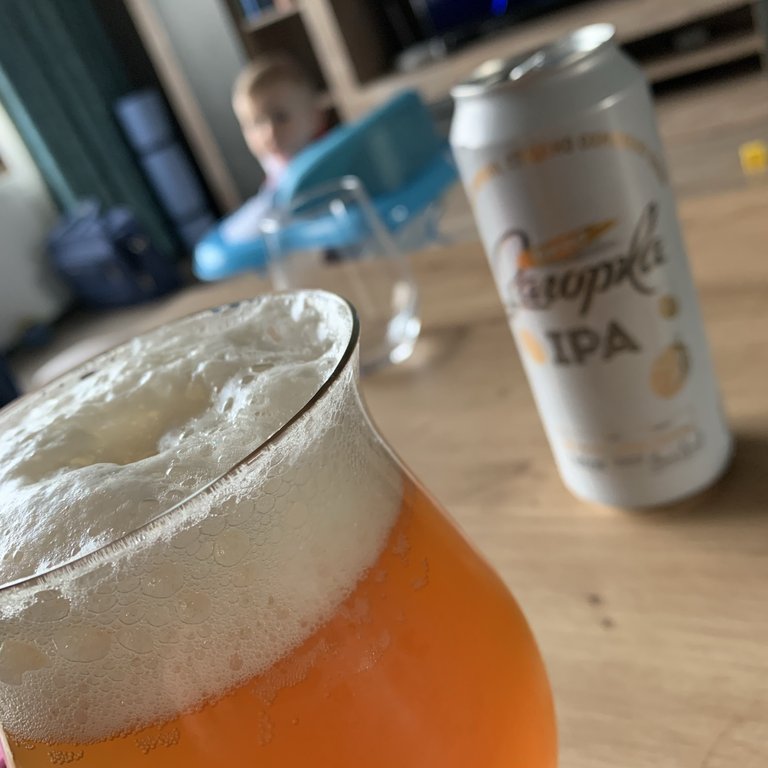 Refreshing taste of citrus fruits is there, for sure. Although it's not so intense as in a real craft iIPA They are not even close to the amount of the hops in a craft IPA, but definitely you can be sure this beer can be put together with an American Pale Ale, considering the amount of hoppiness. I find it to be a little bit more sweet than my personal taste about the IPA style, but this is completely individual for everybody, so, this criteria is just in place.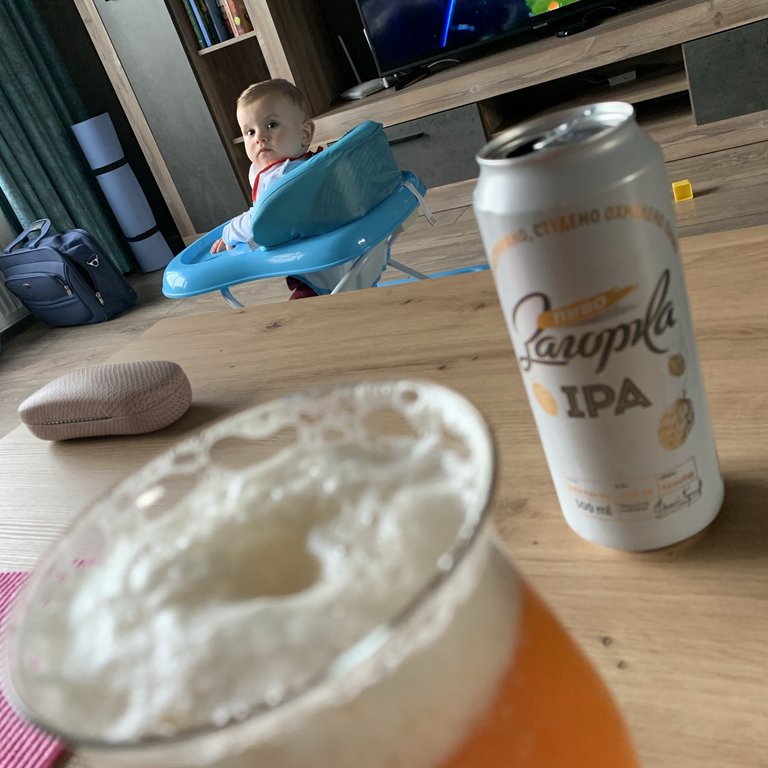 And while my son is wondering where is he going to have a beer, I can really recommend the Zagorka IPA to everybody, who finds himself in Bulgaria for one or another reason. For under a buck you cannot really get something better here. So cheers and have a nice beer!
See you soon in the next #beeraaturday!