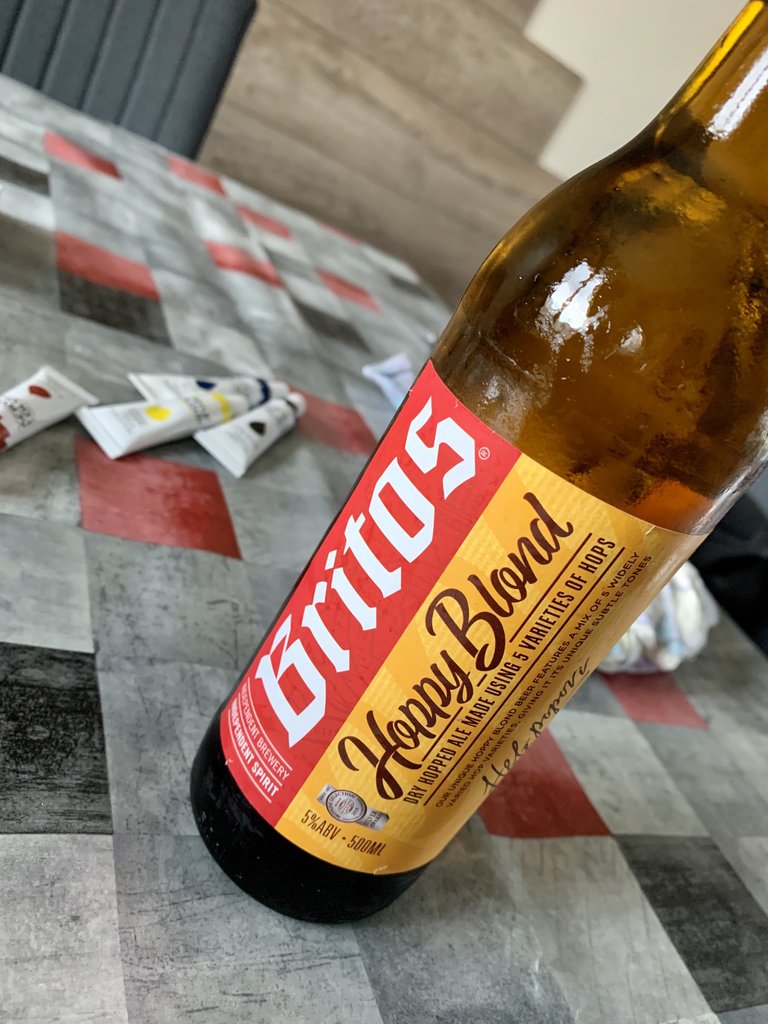 After my wife decided to draw something, after a long pause, I decided to take some fancy photos of my daily beer. Well, this time I grabbed a hoppy blond from a commercial brewery here in Bulgaria. I may have tried this one before, and this time I thought that a $1 beer will be a good pick!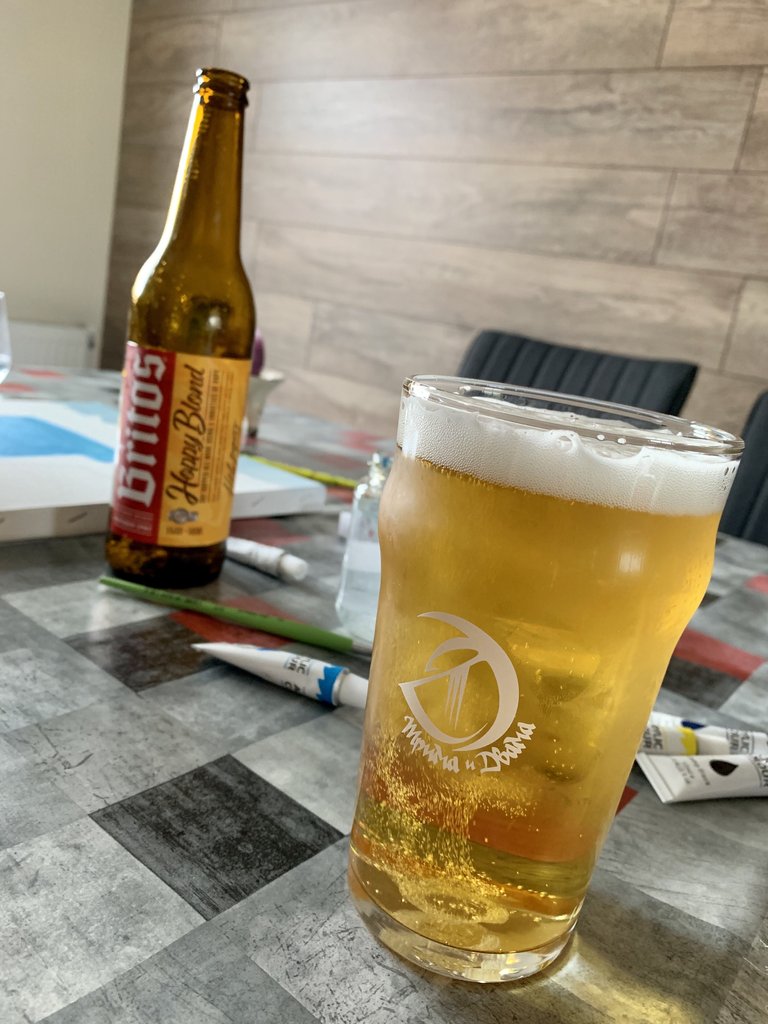 To be honest, I like the commercial lager of the Britos brewery, and it is even cheaper, at about $0,5 per 500ml, so this one should be really hoppy. Giving it a try, you really taste the additional taste and this makes you smile. Why won't you, given the fact that you just had a $1 hoppy beer! And yes, the body is somewhat weaker, so the beer is perfect for the upcoming summer days. It would be absolutely refreshing shot and I see myself having a couple of these in weekend days.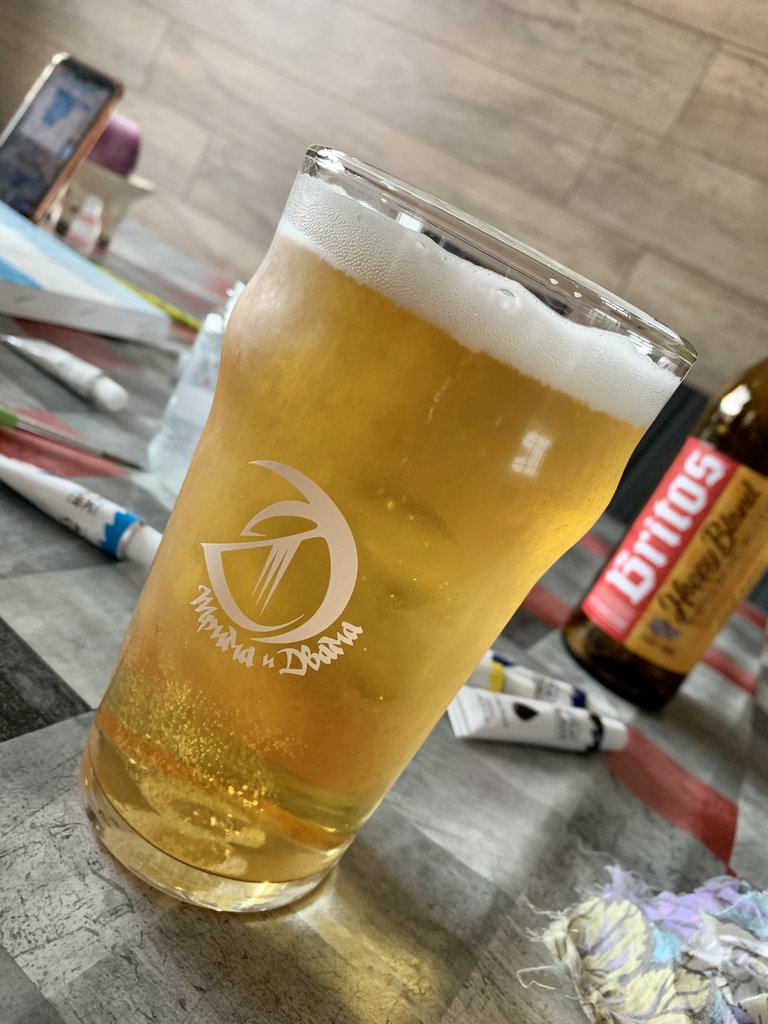 The beer looks brilliant in the glass. Light yellow, amberish hints and perfectly clear. After all this is a filtered commercial beer and it would be strange if it was hazy.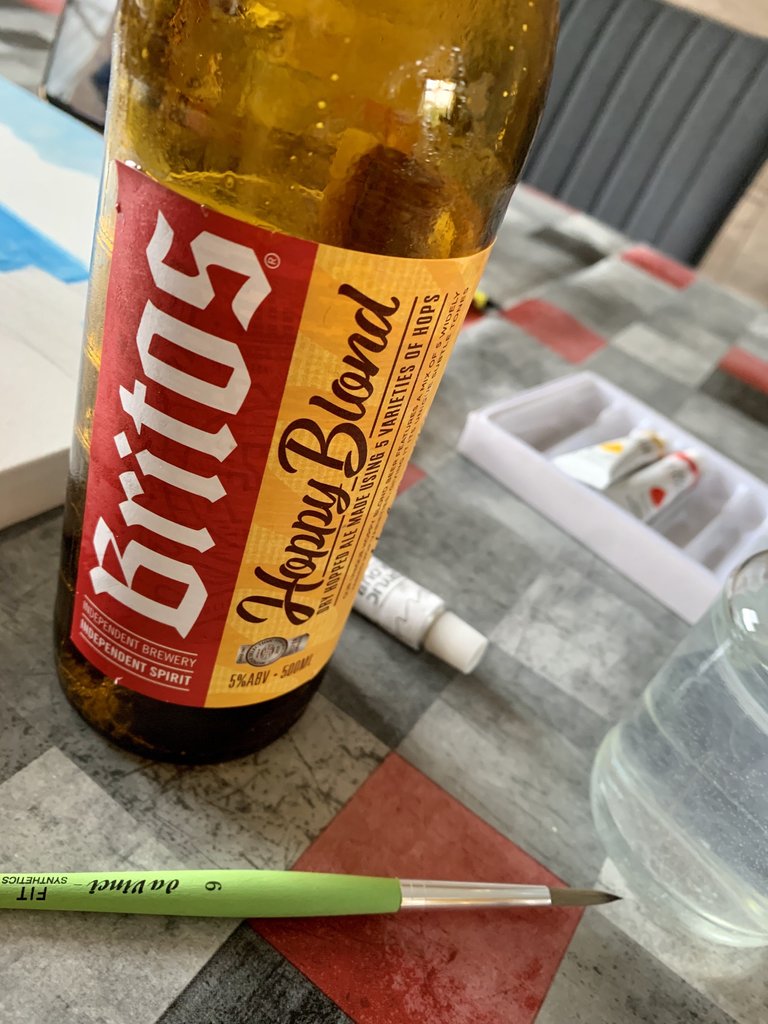 So far, so good! I think it's enough for today. Keep calm and have a nice beer, because good times are coming.
Cheers for #beersaturday !