Well... I was surprised to find a real craft beer in the supermarket in my city. Although a small one, you can find special beers here and there, but not always. The Lidl stores tend to sell some very special beers. Luckily, this was the case this time.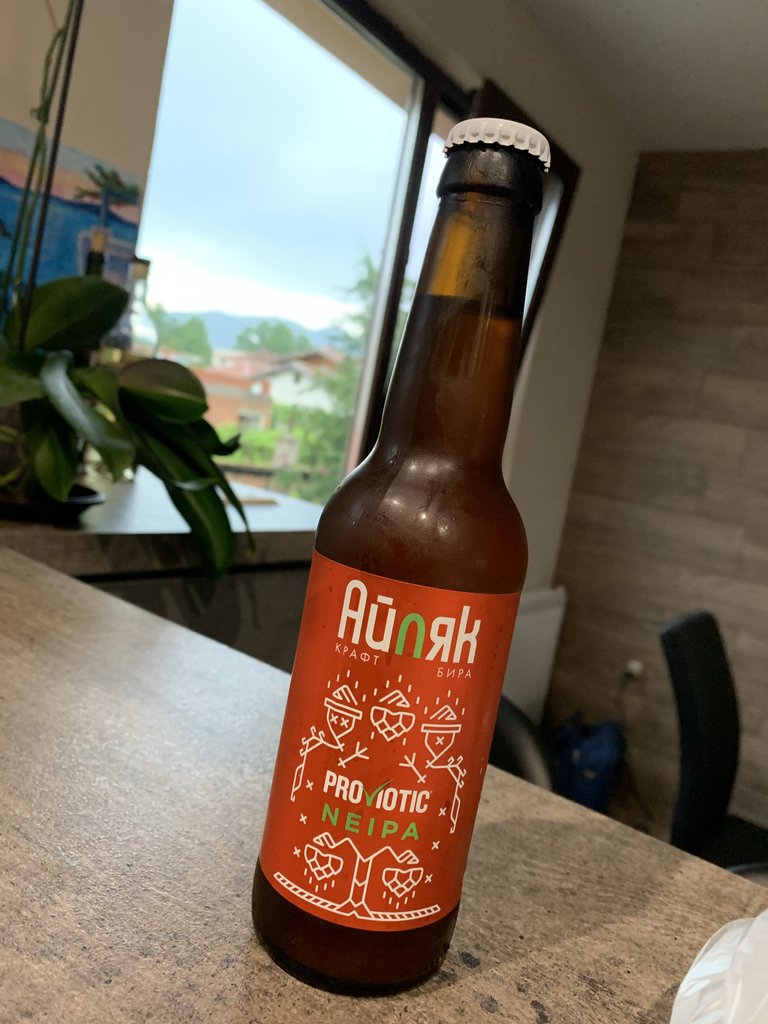 The Ailyak ProViotic NEIPA. I've had Ailyak beers in the past too, but this one is one of their new beers. Although not brewed in Bulgaria, as I know, these beers are ultimately sold here and they have proven to have a decent flavor qualities. I was really excited about this one.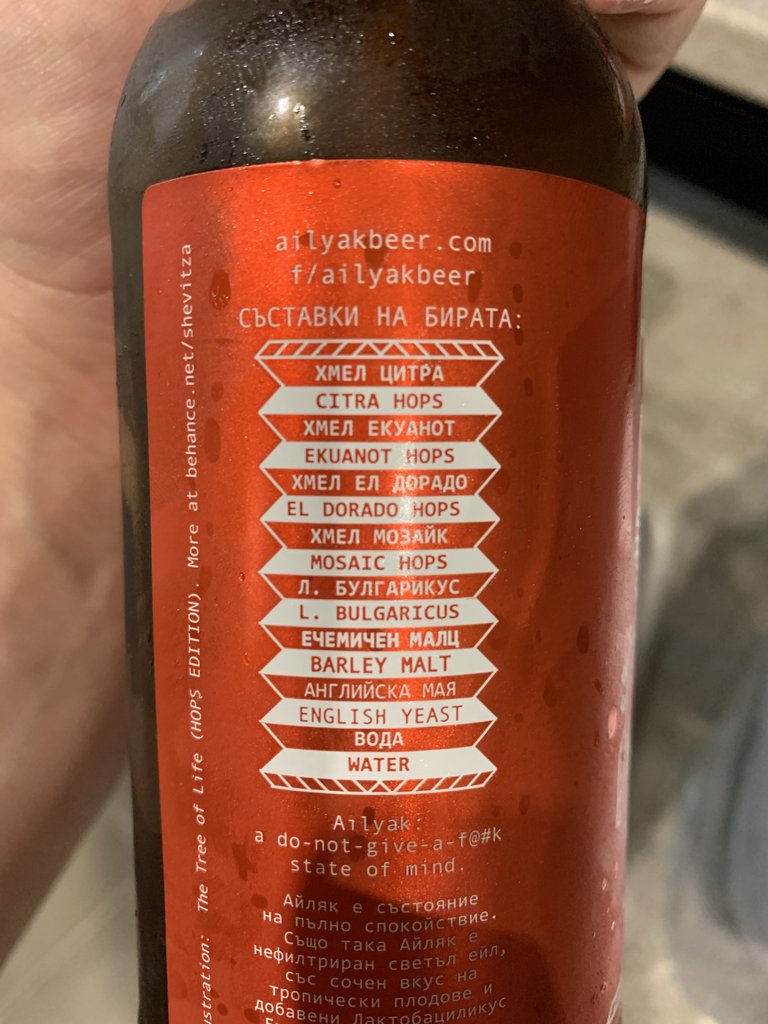 The hops list can tell you almost everything about this beer. Only Citra is a hop variety that has proven its wonderful citrus fruit flavors and brings special notes in your glass. But addition of El Dorado, Ekuanot and Mosaic makes the hop bouquet really exciting. You cannot miss the special ingredient Lactobacillus Bulgaricus, which is the species, found(and fermenting) in the famous Bulgarian yoghurt.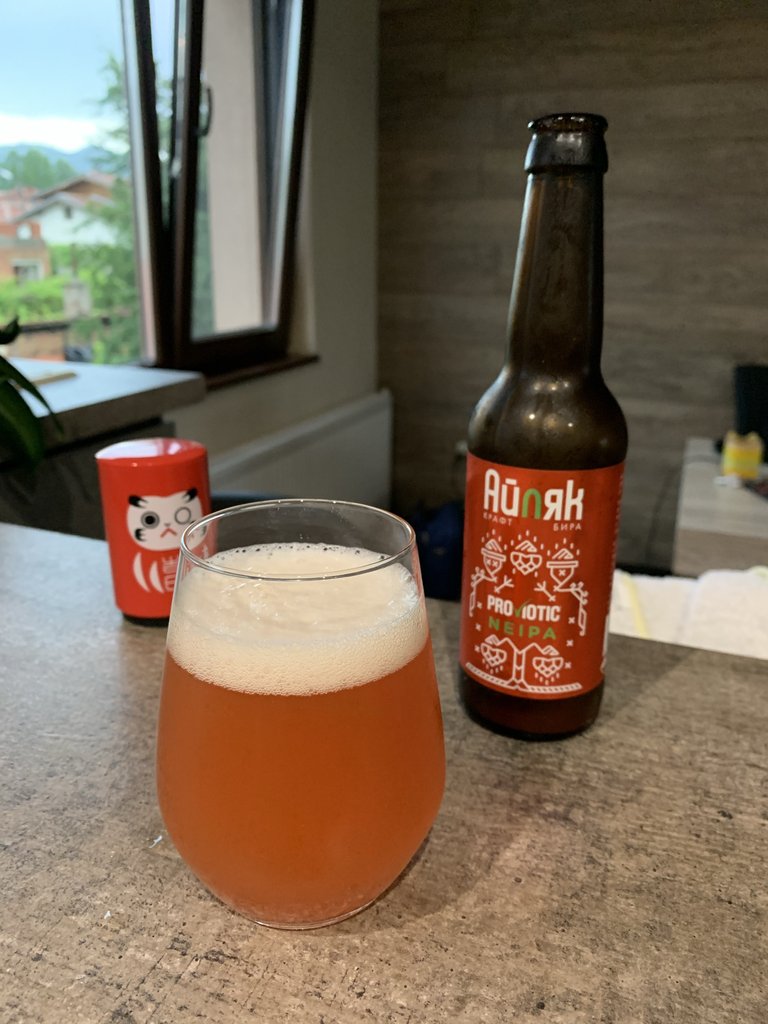 In the glass, you cannot miss this reddish hue, but I think it's nothing to have in common with the lactobacillus species. Most likely the color comes with the addition of some special malts here. Hops can make your beer look green-ish, but that's really not the case. So... definitely malts!
The flavor? Well, I must admit this was one of my "shortest" beers in the last couple of years. I don't know if it was due to my thirst, or the absolutely fresh flavor of the beer, but it was really gone in 2 or 3 minutes...
I was not going to drink it so fast... I usually don't drink the special beers fast, but this one made me, in a way or another, to drink it sip after sip, and with every following sip it felt fresher and fresher. Hops were exploding in my mouth. And I couldn't get enough of them. The beer itself was shocked in the glass...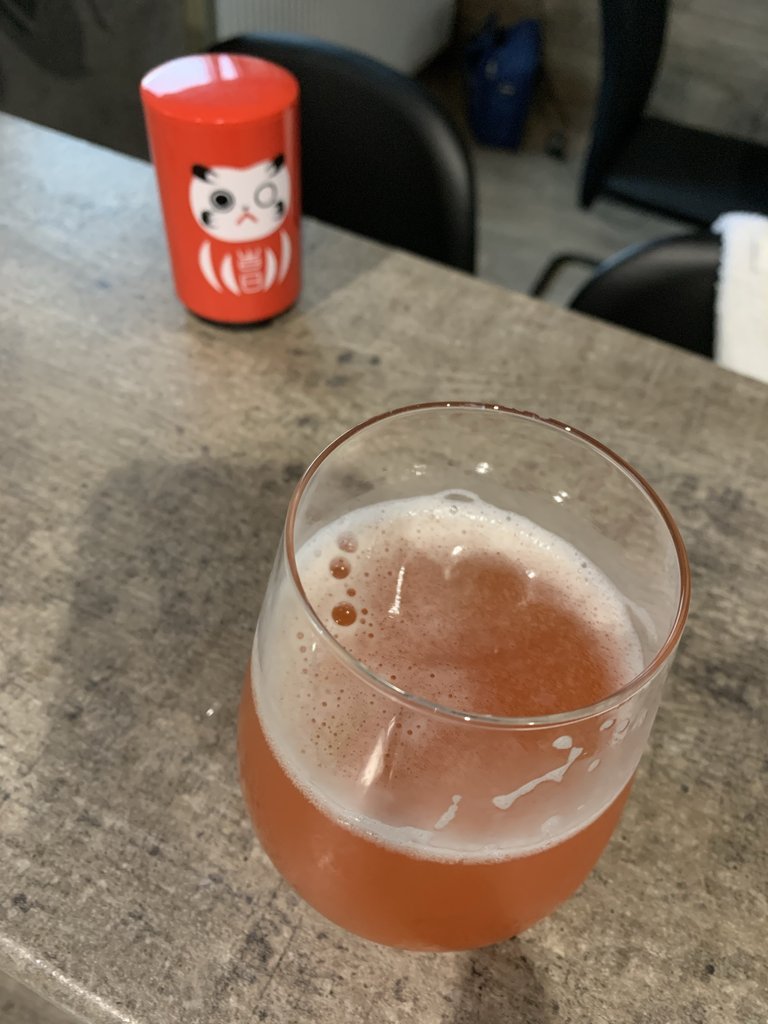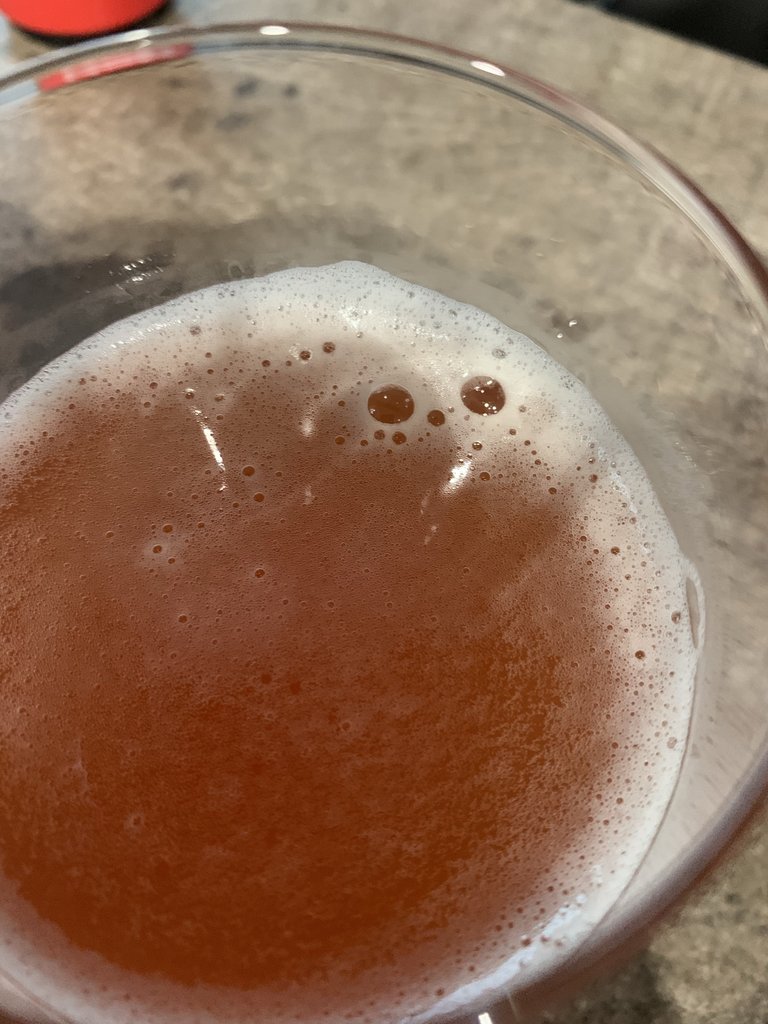 But it's destiny was clear...
I must admit that in a NEIPA beer you will probably expect a bit less bitterness, but this one was a bit "biting". I love the hop bite, so it was really a good feeling. Definitely would like to have another beer of these... But most likely I will try the other new beers of Ailyak.
If you find this one, please take one... or two... because the first one ends in 2 or 3 minutes. 😁
Cheers, and have a nice week!